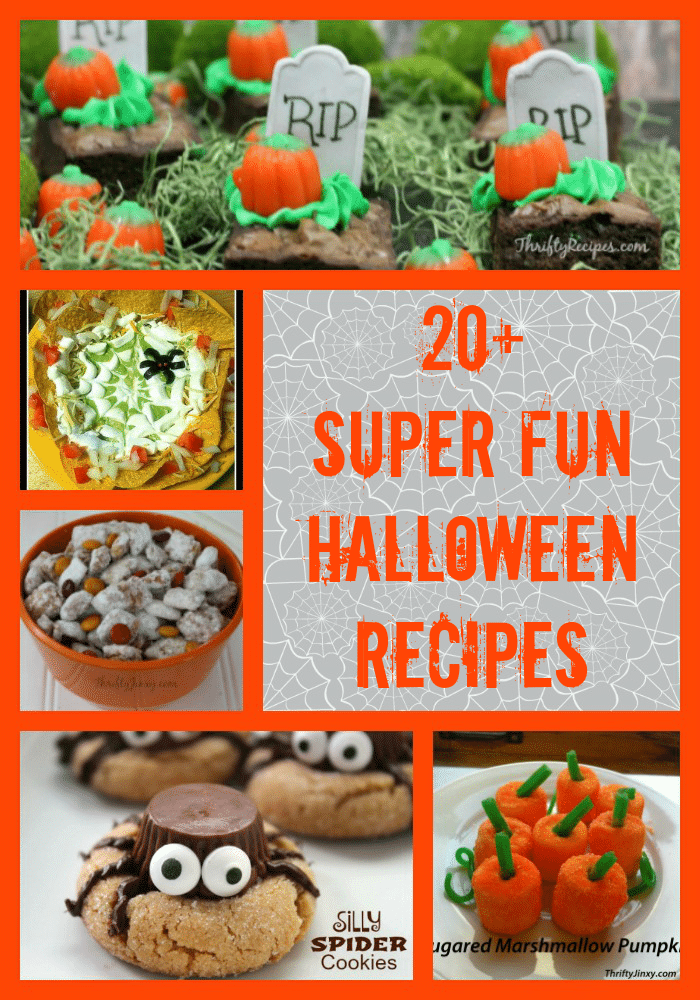 Over the last couple of years we have shared lots of fun Halloween recipes here at Thrifty Jinxy, as well as at our sister sites JinxyKids.com, Chic 'n Savvy and ThriftyRecipes.com.
Rather than make you dig around to find them all, I have compiled them all here in one easy list.
The first section starts out with savory treats that can be used as appetizers or even combined into a whole Halloween meal.
If you want to be a bit more on the healthy side, we even have a couple of all-fruit options.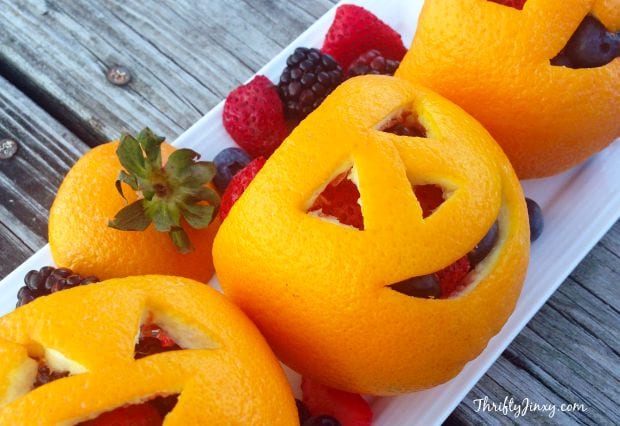 Next, we move on to the second section filled with sweet treats with baked goods, candies and even a couple of punch recipes. The Silly Spider Cookies are definitely my favorite, but there are a lot of close runner-ups.
Many of these recipes are easy to make and perfect for kids to help make. They will particularly enjoy helping with the Pumpkin Patch Pudding Treats, Spider Donuts and Salty Bones.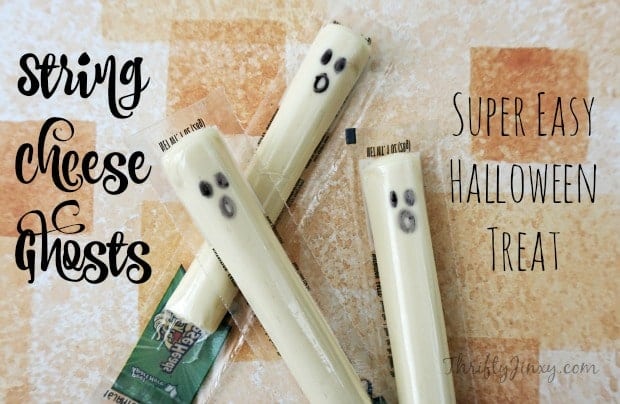 20+ Super Fun Halloween Recipes
Savory Halloween Snacks:
String Cheese Ghosts – These are so easy they aren't even considered a "recipe".
Mummy Pizzas – Perfect to create an entire Halloween meal.
Witch's Broom Snacks – Cheese and pretzels combine to make cute broomsticks.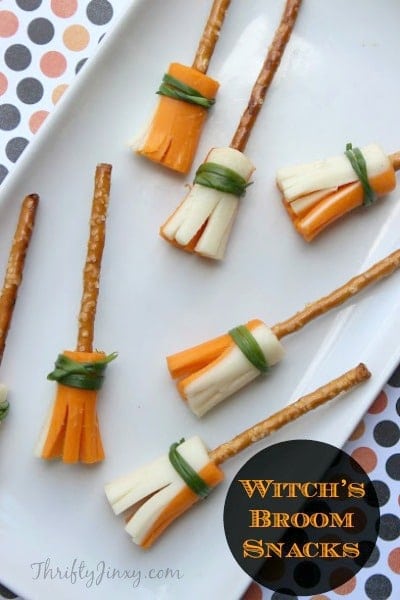 Salty Bones: Spooky Halloween Breadsticks – Delicious breadsticks in the shape of spooky bones.
Spiderweb Spookamole – Delicious guacamole and sour cream form a web over tortilla chips.
Mortified Mummy Dogs – Make a spooky lunch with these bread wrapped mummy dogs!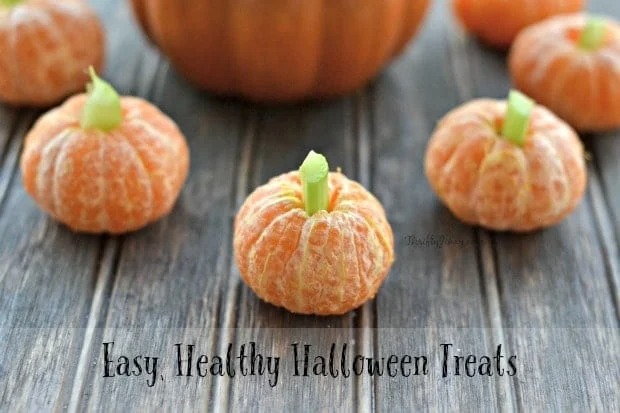 Clementine Pumpkins – A quick and easy healthy treat.
Orange Fruit Jack-O-Lantern – Super healthy AND super colorful!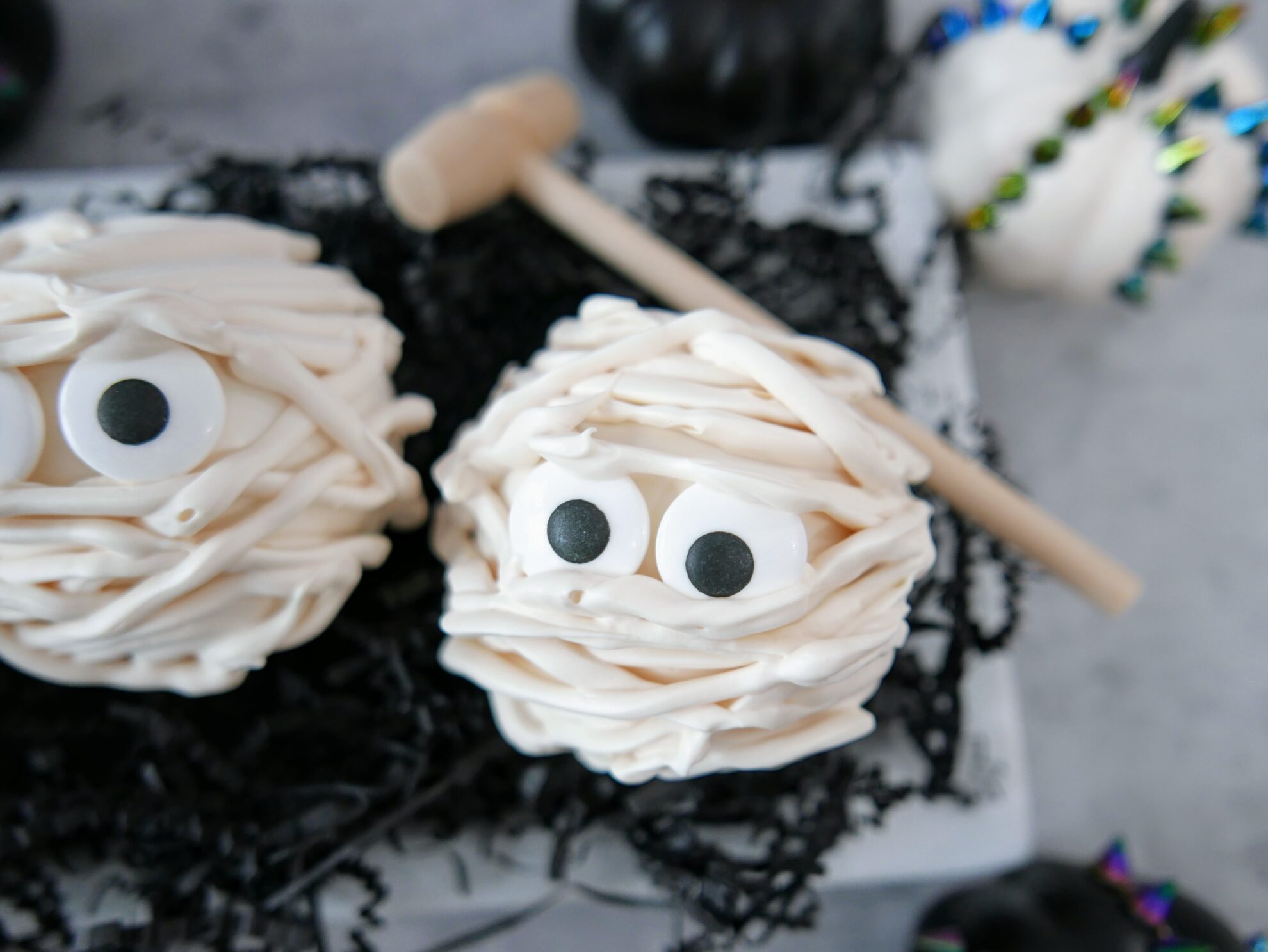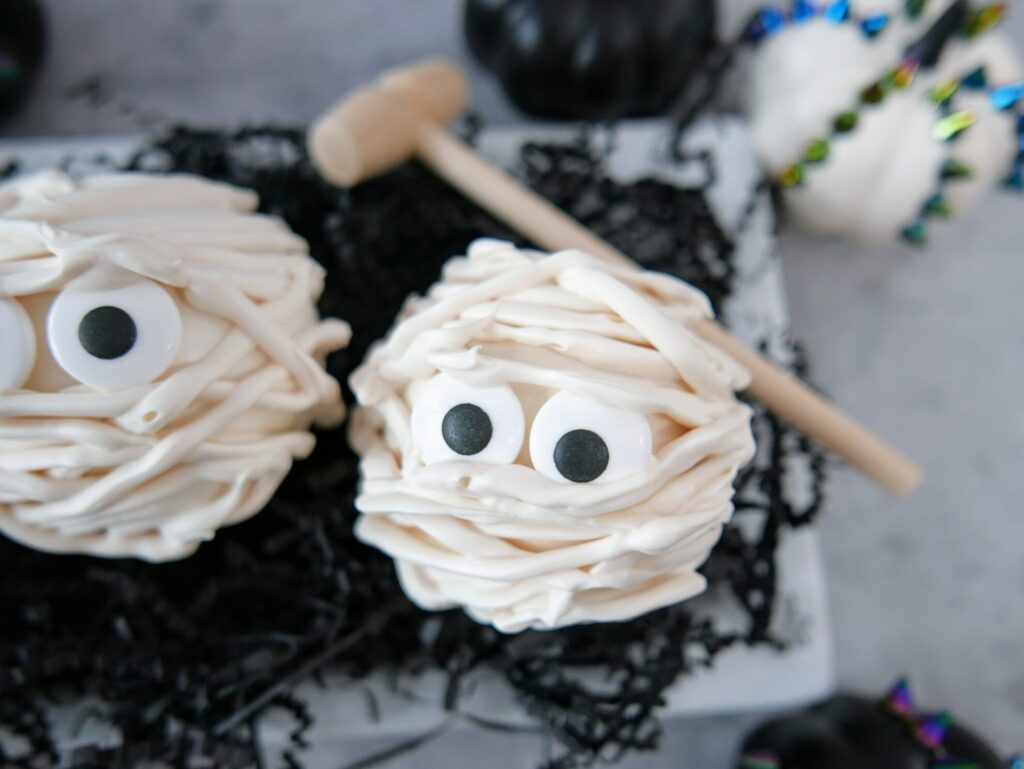 Sweet Halloween Treats:
Easy Homemade Caramel Apples – These are amazing caramel apples made the "old fashioned" way.
Breakable Candy Mummy Treats – Cross a cocoa bomb shape with the piñata thrill of hidden candy and you'll get this white chocolate treat.
Pumpkin Pie Muddy Buddies – Serve these at a party and everyone will be asking for the recipe.
Silly Spider Cookies – Super cute and super silly!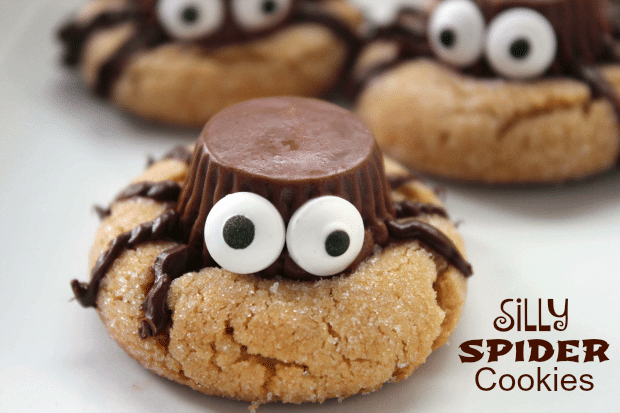 Pumpkin Patch Pudding Treats – Fun and easy for littles ones to help make.
Pringles Ghoulish Brownies – Sweet and salty combine in these fun brownies.
Maleficent Cupcakes with Horns – Based on the Disney movie Maleficent!
Easy Decorated Halloween Spiderweb Cookies – Easy to make with pizzelle cookies you can buy pre-made.
Halloween S'mores – Wrap these in cellophane bags to use as party favors.
Graveyard Brownies – Make a creepy and delicious cemetery.
Sugared Marshmallow Pumpkins – This bright pumpkins make a pretty display.
Spider Donuts – Another one that's super fun for the kids to make.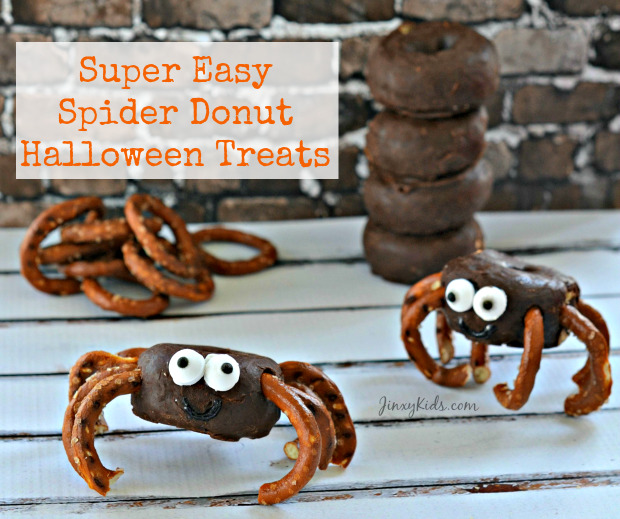 Bat Cupcakes – Decorate chocolate cupcakes with cute/not creepy bats.
Dragon's Blood Punch – Serve this bright red punch in clear glasses for maximum effect.
Ghoulish Green Punch – A green concoction that tastes amazing.
Whichever of these recipes you choose to make, they should add a lot of fun to your Halloween party or just brighten up family meals, lunch boxes and snacktime throughout the month of October.
Which recipe do YOU plan to make first?