Grab a one year Get Healthy U TV premium membership with workout videos and calendars, private Facebook group access and more for only 79¢!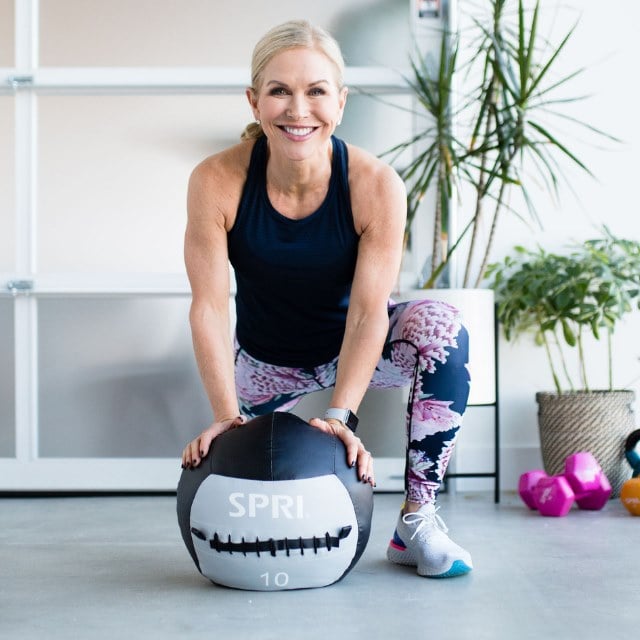 Right now, you can get a FULL YEAR of premium membership for only 79¢!
One of the things that we've learned in the last couple years is that many of the things we need to do can be done from the comfort and safety of our own homes. And you can definitely add exercise to that list!
There are a lot of exercise videos already out there, but it can be tricky to navigate YouTube and know that the videos you're finding are safe and appropriate.
Get Healthy U TV offers access to hundreds of streaming workout videos, calendars, and healthy recipes, plus 24/7 access to fitness experts!

Read on to find out more and see how you can get in on the limited time offer to get a full year's premium membership for just 79¢!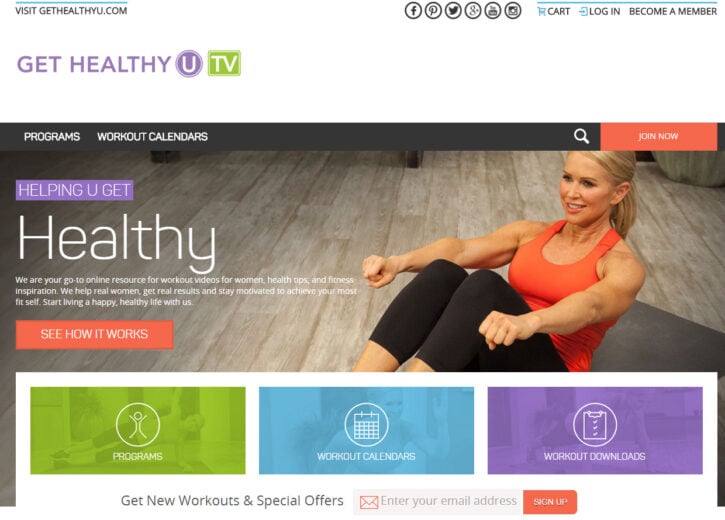 What is Get Healthy U?
Get Healthy U is an online resource started by Chris Freytag, a certified personal trainer, group fitness instructor, and health coach. Chris founded Get Healthy U and Get Healthy U TV to make fitness accessible and affordable for everyone and to help people take charge of their health.
The video catalog includes full-length workouts you can stream to your device, with a wide variety of programs including kickboxing, dance, strength training, yoga, and more!
But it's not just about the fitness videos – Get Healthy U TV offers 28-day workout calendars you can download to give you a plan of action, no matter your goal.
There's also a private Facebook group for members that offers daily conversations and monthly challenges. Members keep each other accountable and offer motivation and support.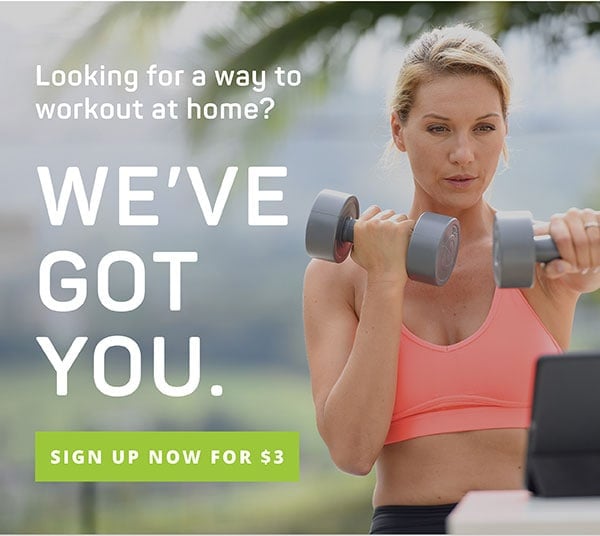 How much is Get Healthy U TV?
Get Healthy U TV has some free videos, and the newsletter is free, but if you want access to the full library of videos, you'll need to pay for a membership.
There are currently two membership levels, Premium and Gold.
Right now you can get a 1-year premium membership for just 79¢!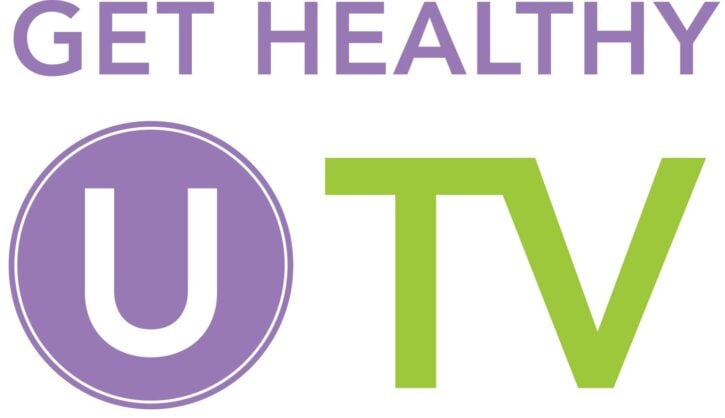 A Premium Membership is normally $6.95/month, or you can pay full the whole year for $69. This membership includes:
Workout Tips
Library of over 500 workouts (new programs added regularly)
Monthly Workout Calendars
Official Private Facebook Group Access
Weekly Newsletter
Ask the Expert Program
A Gold Membership is $159/year and includes all of the Premium Membership benefits, plus:
Partner Discounts
Live Weekly Workouts
Exclusive GOLD Workout Calendars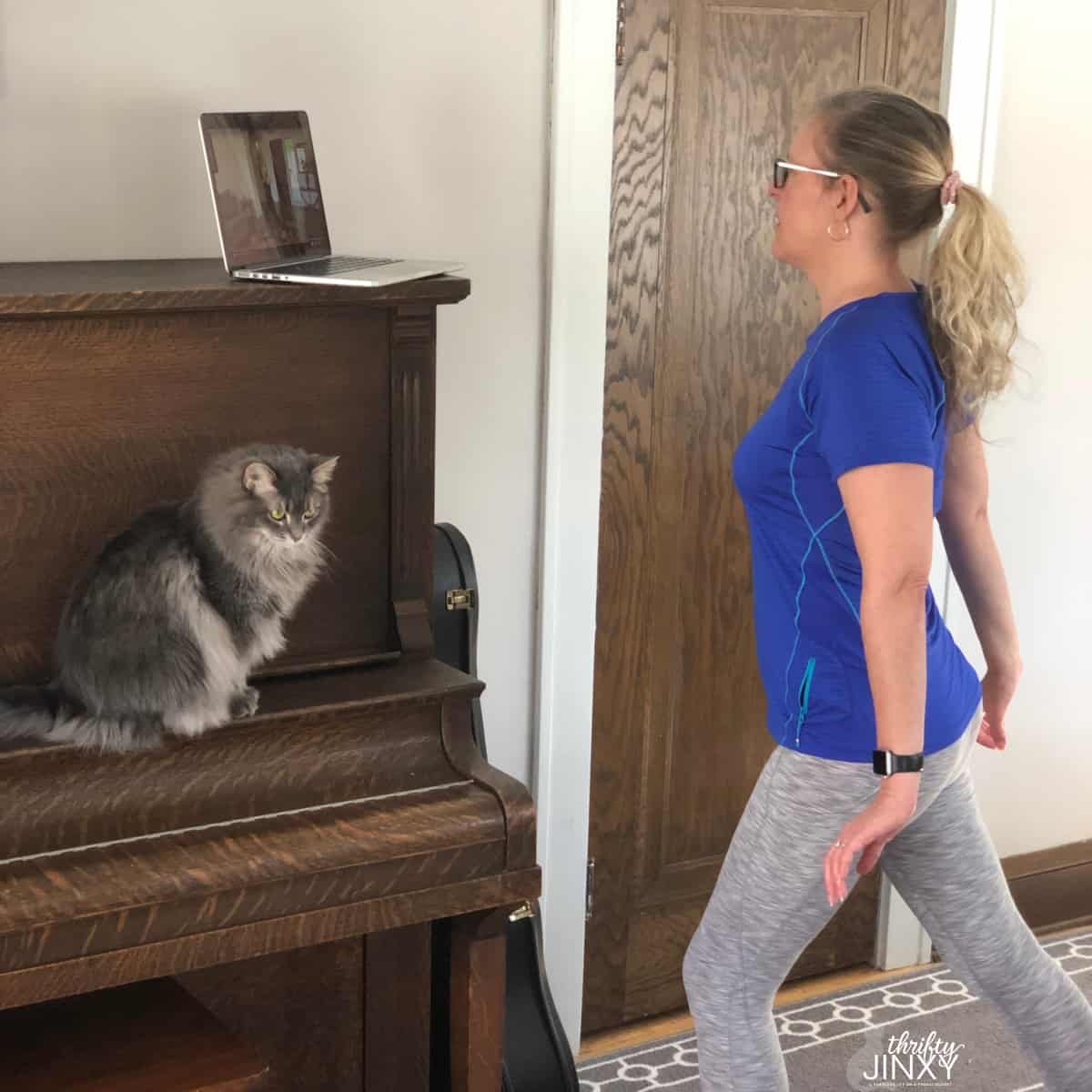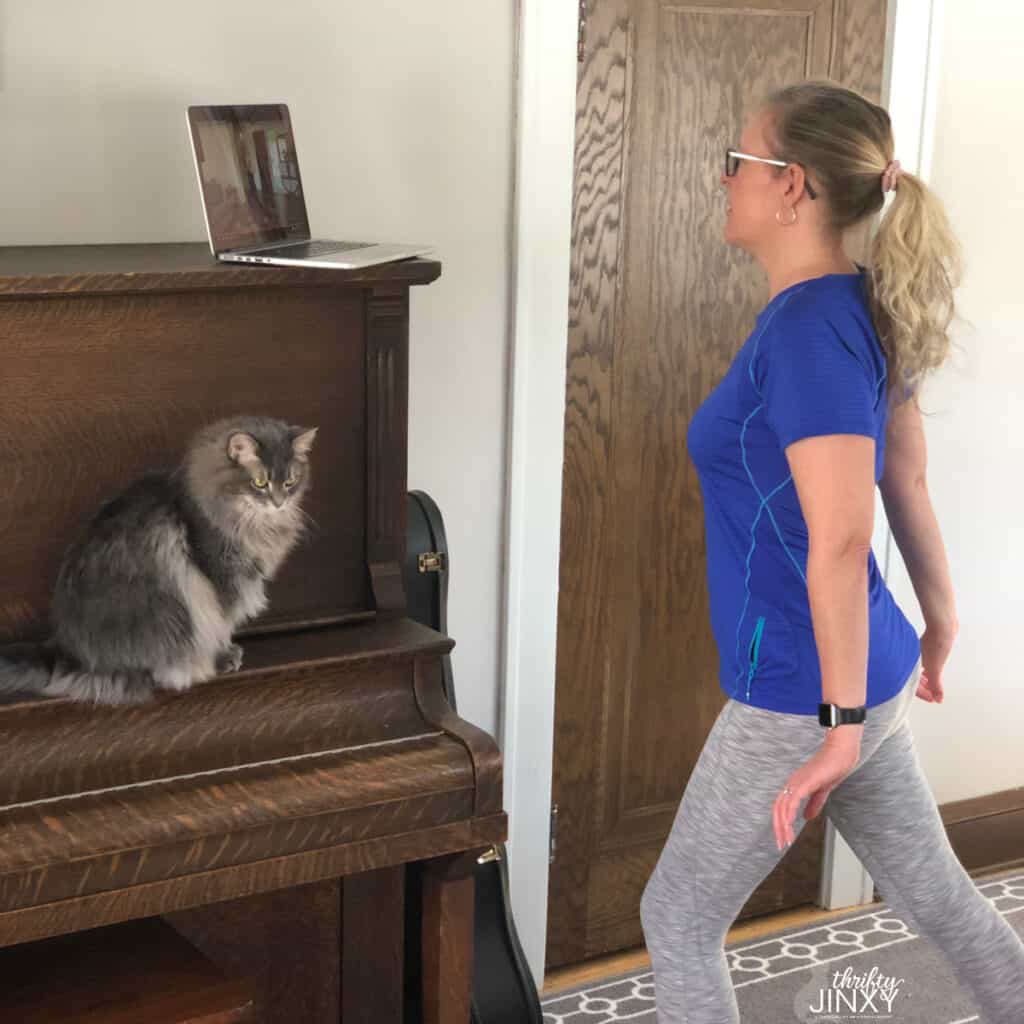 Is there an app for Get Healthy U TV?
Get Healthy U TV is available to stream on your laptop, tablet, or mobile device by accessing the website on your browser. There is not a specific app to use.
I like that you have so many choices to watch it on your phone, your iPad on your laptop or desktop computer, etc.
But if you can, you'll want to stream it to your big screen! You can access Get Healthy U TV through the appropriate channel through Amazon Fire TV, Apple TV, Google Chromecast, Roku, or by hooking up an HDMI cable from your device to your television.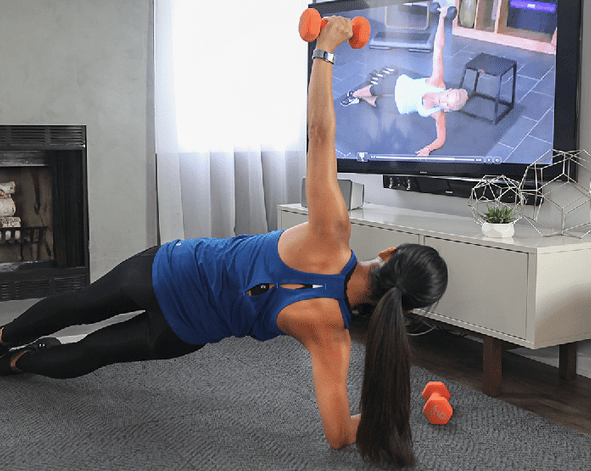 Is Get Healthy U TV worth it?
The Get Healthy U TV private Facebook group has over 12,000 members, so something must be working! The program also has lots of rave reviews.
Here's just a sampling of some of the testimonials from Chris Freytag's Get Healthy U TV users:
"Chris is my absolute favorite workout trainer! I love the huge variety in her routines – they are interesting, fun, and effective. Her direction is crystal clear and super easy to follow; most of all I love her presence and inspiring attitude." – Zorica
"Working out with Chris Freytag is like exercising with your best friend! She's real! Chris teaches great technique and form, and is motivating and encouraging. She makes you want it!" – Lynn
"I love Chris's positive attitude and that she says low impact doesn't mean you aren't getting a good workout. I feel stronger after doing her workouts."‬ – Amy
But really…at only 79¢ for a full year, what do you have to lose? You can opt out of renewal at any time by calling their toll-free number or by sending an email.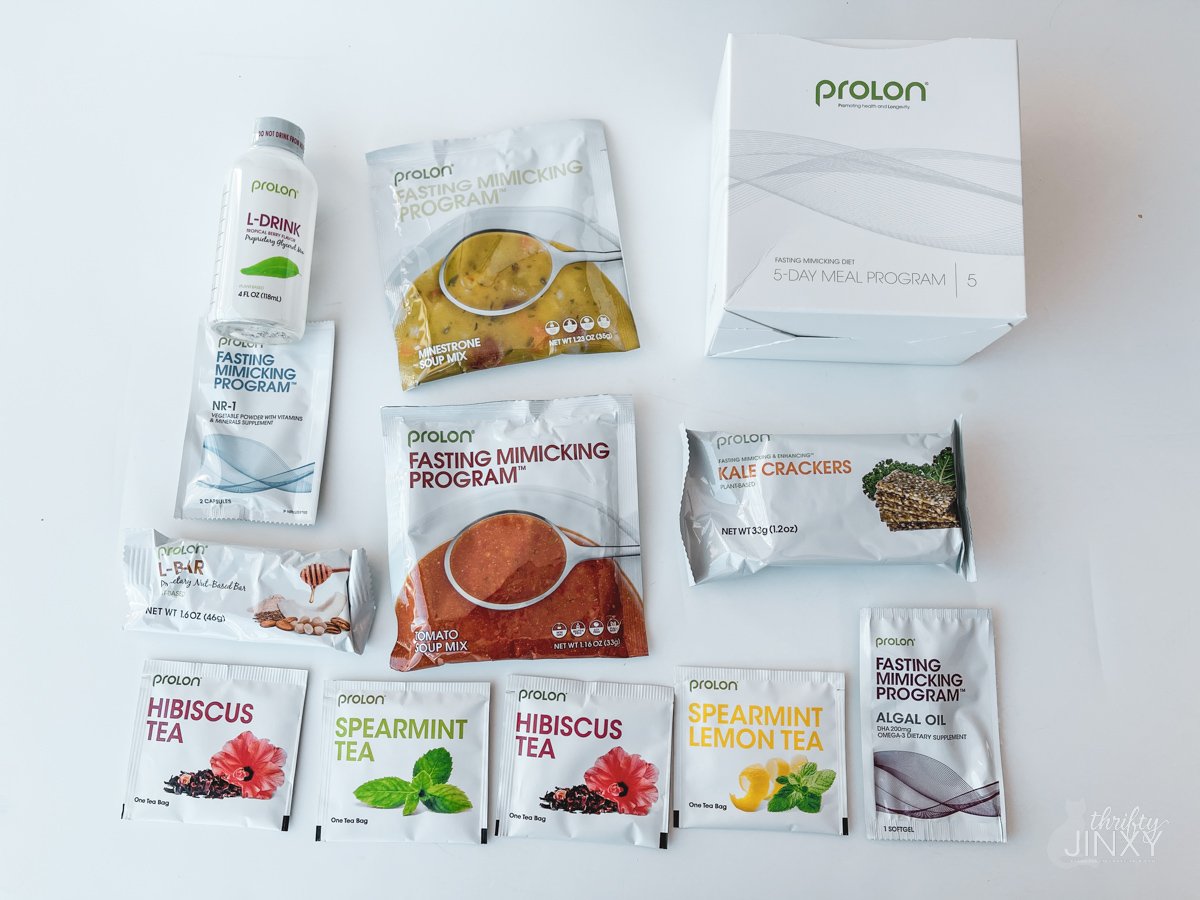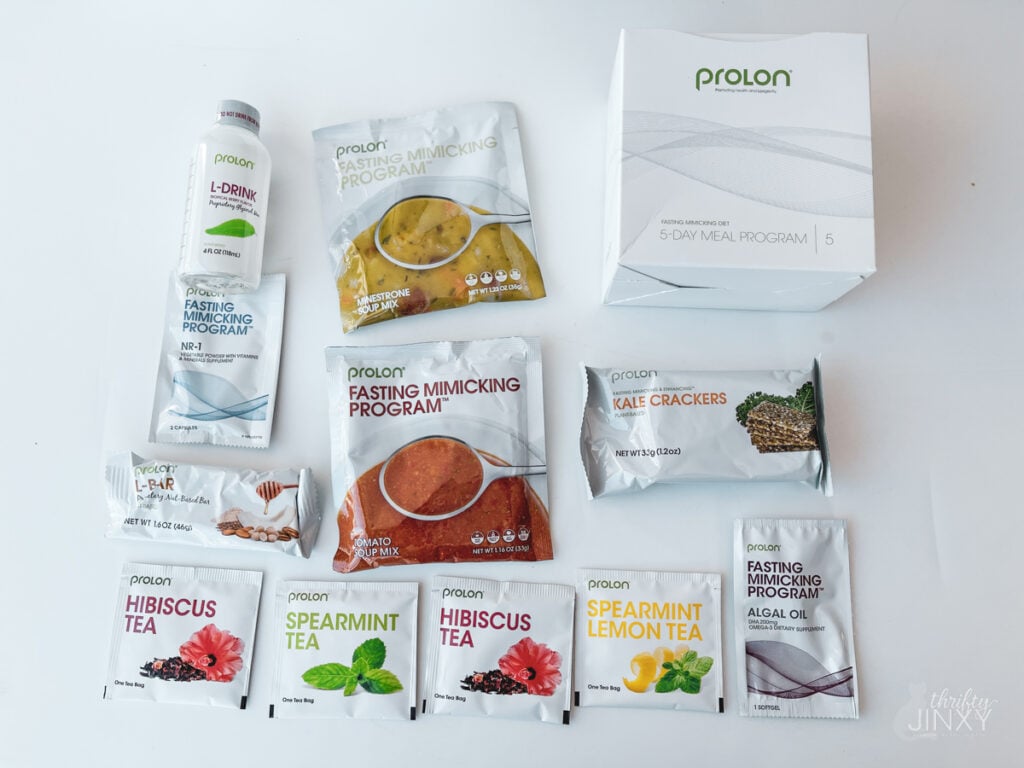 Now that you're working out, learn all about the Prolon Fast Mimicking Diet here!
More Healthy Savings Offers: