This Mother's Day Button Letters Craft makes cute hanging wall art using wooden letters to spell MOM with colorful buttons. It's fun and easy to create!
This is one of my favorite Mother's Day crafts. It is so inexpensive (under $10) and looks so adorable when it is complete. Kids from preschool and up can help make this craft, making it perfect for Mom's Day.
And while this particular Mother's Day Button Craft spells out the word M-O-M you can grab the letters to spell out nana, grandma, or whatever your kids call their grandmother to make a gift for her.
If you're using glue dots, the younger kids can do this craft project with some help from an older kid or grown up. For the older kids, they can go to town and make this all on their own. This craft is also great for Teacher Appreciation, Grandparents Day, birthdays, Christmas and anniversaries – you can just change up the letters!
Mother's Day Button Letters Craft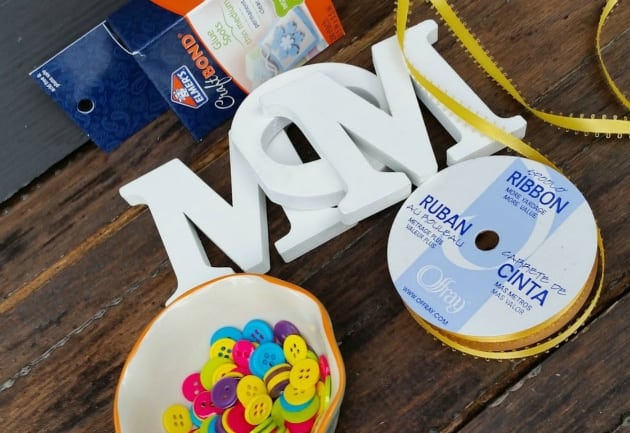 Craft Supplies Needed:
Small wooden letters from your local craft store (Walmart also sells them or order from Amazon) to spell whatever word you choose. We did "MOM" for Mother's Day.
2 bags of colored buttons (we found ours at Walmart, in the sewing section)
Acrylic paint and Foam brush (We bought white letters, so we didn't need the paint. If you have naked wood, you may want to paint it before applying your buttons)
Hot glue gun or glue dots (I prefer the glue dots because I burn my fingers with the glue gun on the smaller buttons. You can find them in the scrapbook department)
Ribbon
How to make this Mother's Day wall art:
Step 1: (for naked wood) Using a foam brush, paint letter with acrylic paint. Allow to dry for at least 10 minutes. Repeat.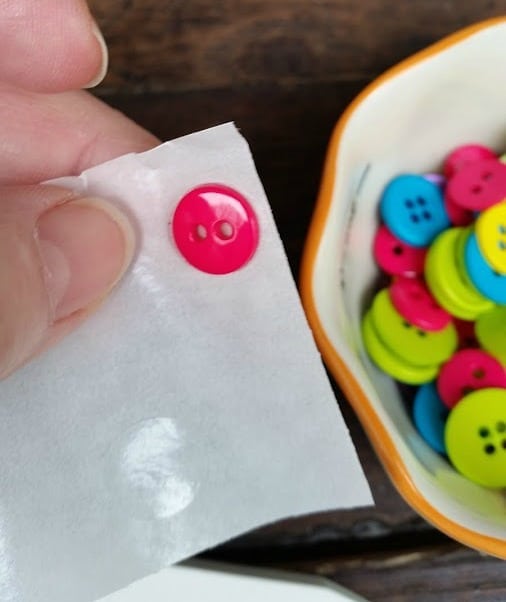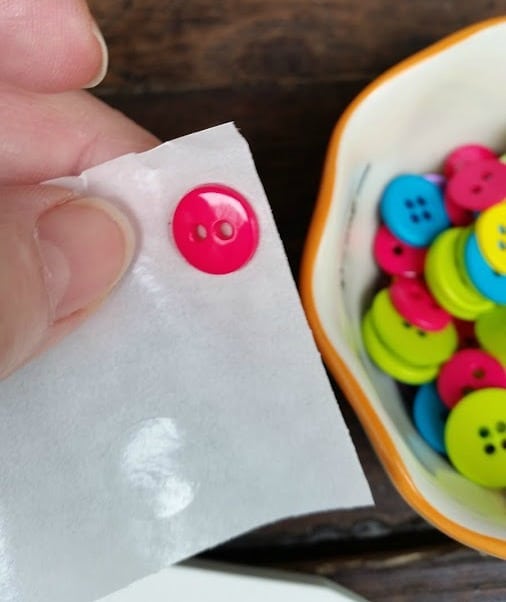 Step 2: Attach a button to your glue dot and lift up.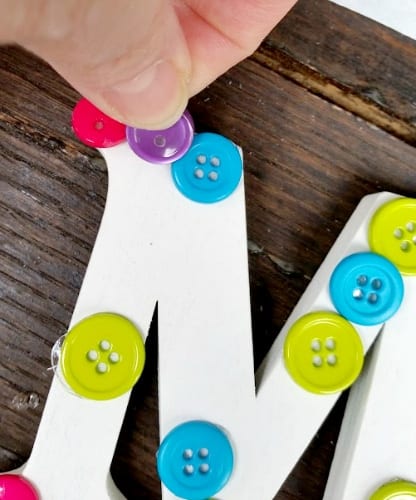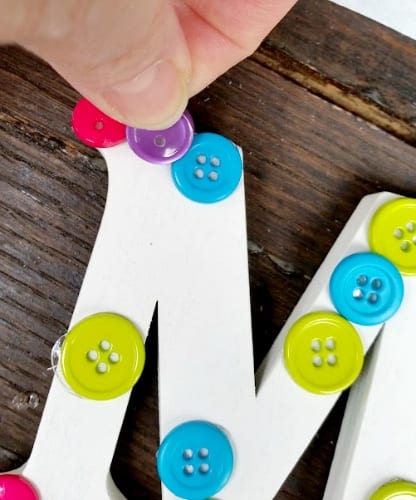 Step 3: Apply your buttons to the wooden letter.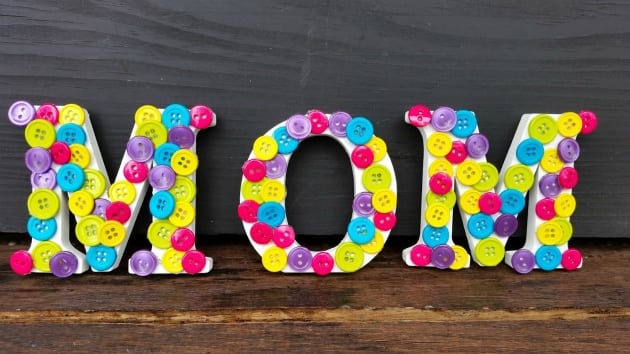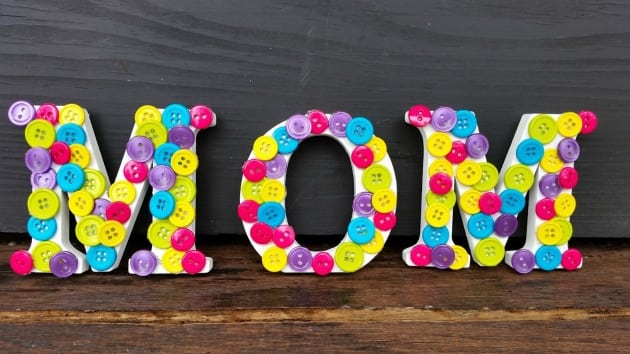 Step 4: Repeat until the surface of the letter is completely covered. Repeat on the other letters you chose.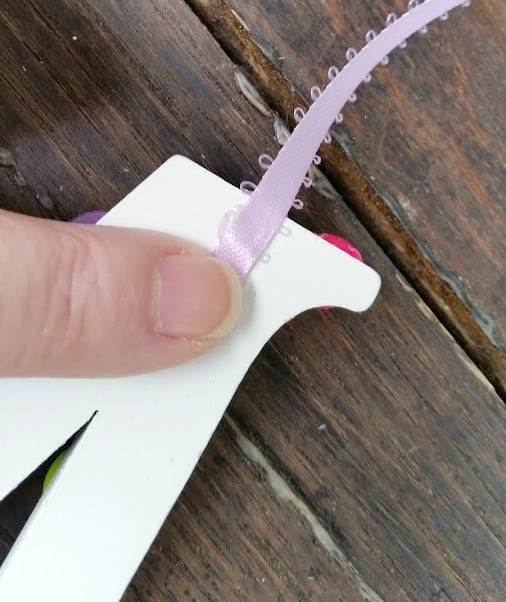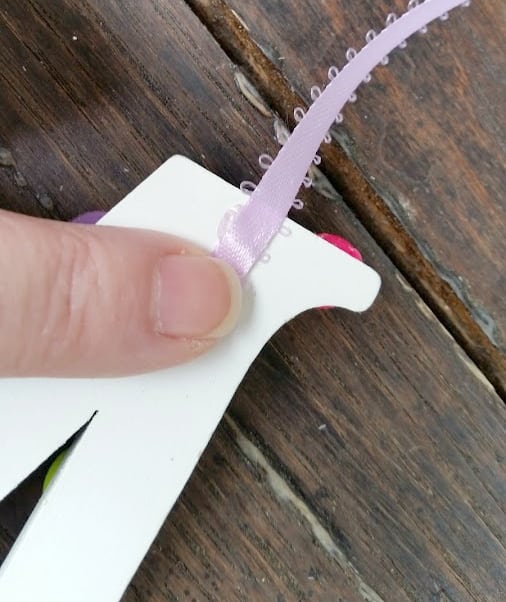 Step 5: Cut a length of ribbon to hang your letter. Attach the ribbon with your glue gun (it holds the weight better than a glue dots)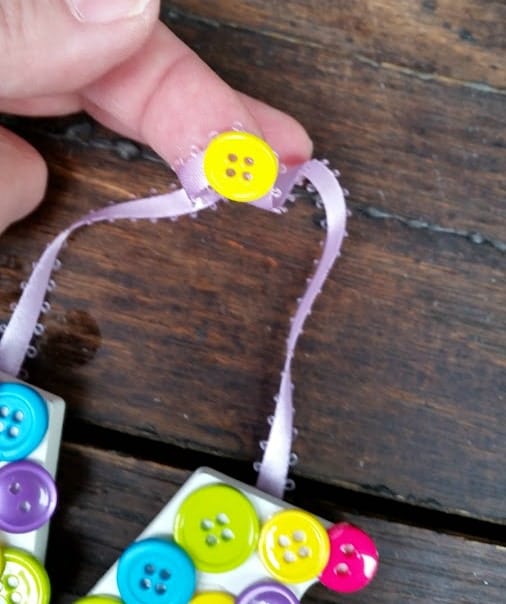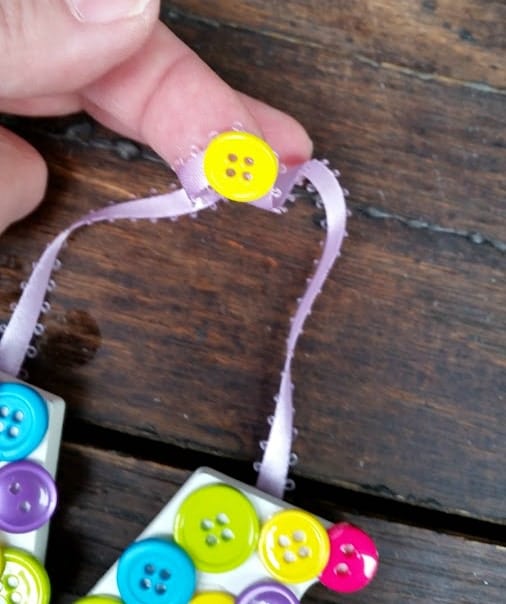 Step 6: Glue a small button to the point of your ribbon. This is optional. I just thought it looked cute!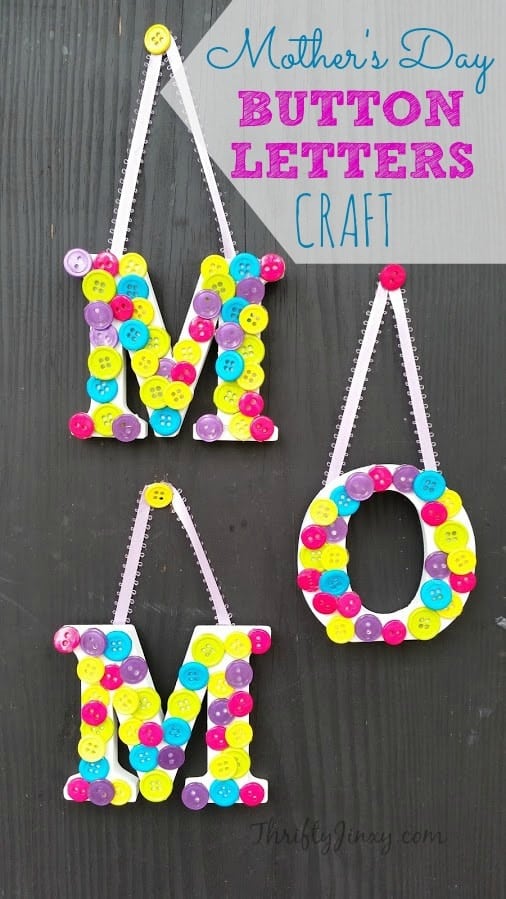 Step 7: Hang and show off your awesome Mother's Day Button Letters Craft!
More Mother's Day Craft Ideas: