This DIY Nail Polish Marbled Mugs Craft is fun and easy to make to decorate your own kitchen or make as a Mother's Day or Easter gift!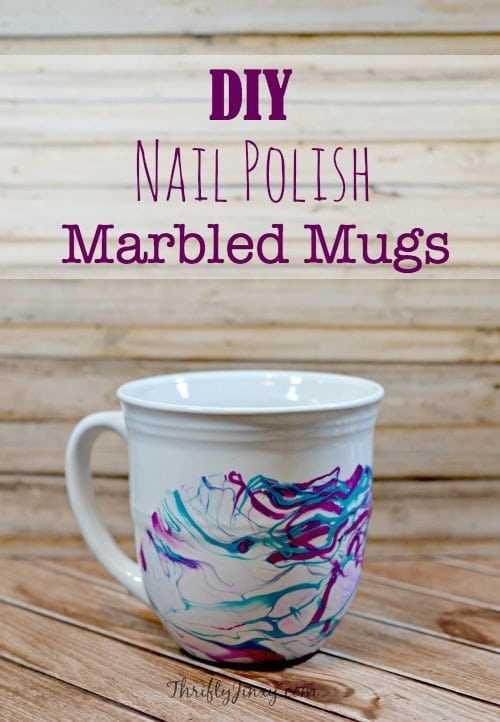 What we love about this DIY Nail Polish Mugs Craft is that it is fun AND easy to do and makes a functional item that you can use to add some color to your own kitchen or give as a gift.
It's also fitting for holidays! With the marbled pattern, it's a great fit for Easter since it looks a bit like a decorated Easter egg and it also makes a beautiful Mother's Day gift!
You can add some flavored teas or a yummy flavor of coffee beans along with the mug as a thoughtful gift to make Mom happy!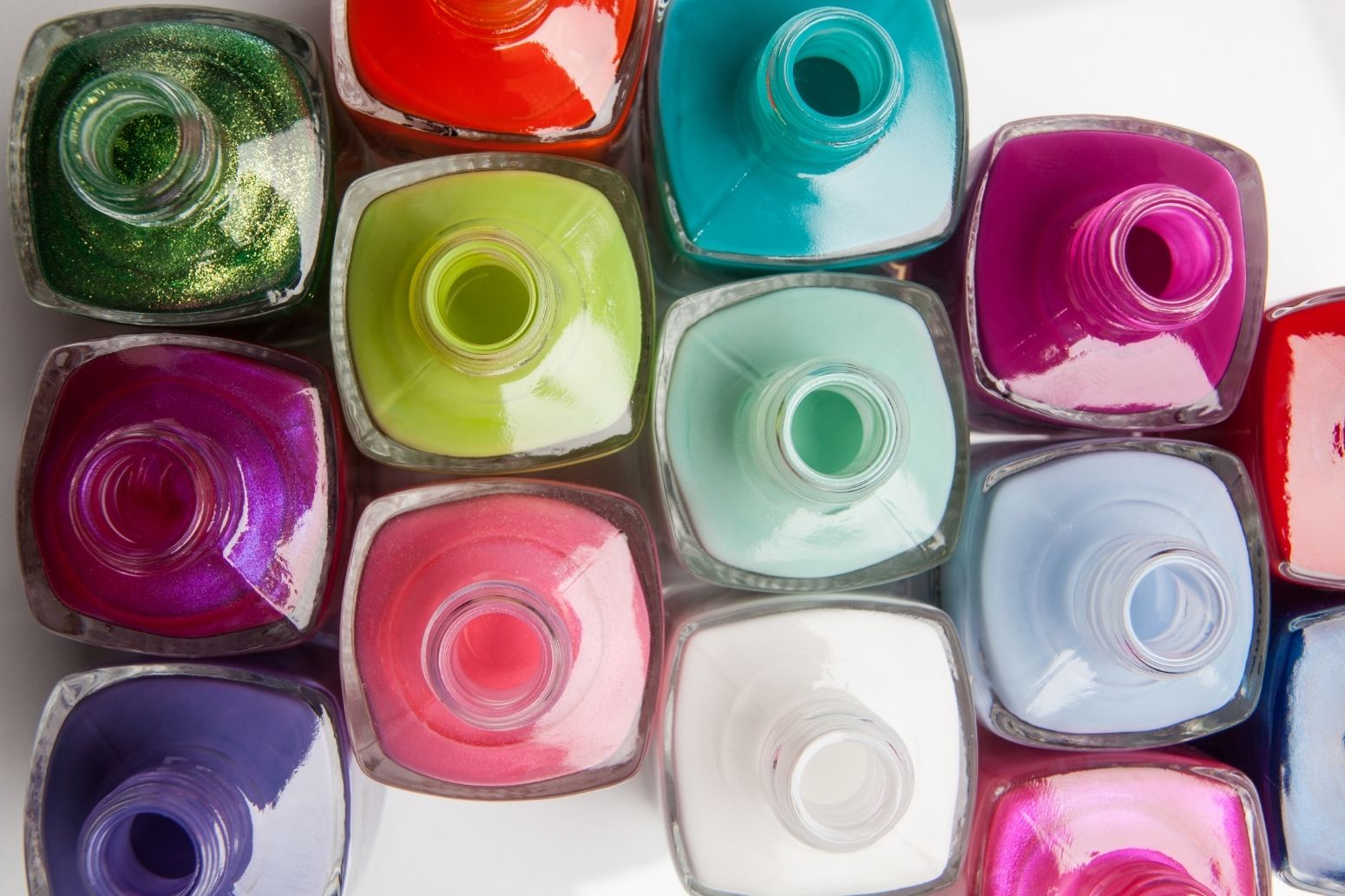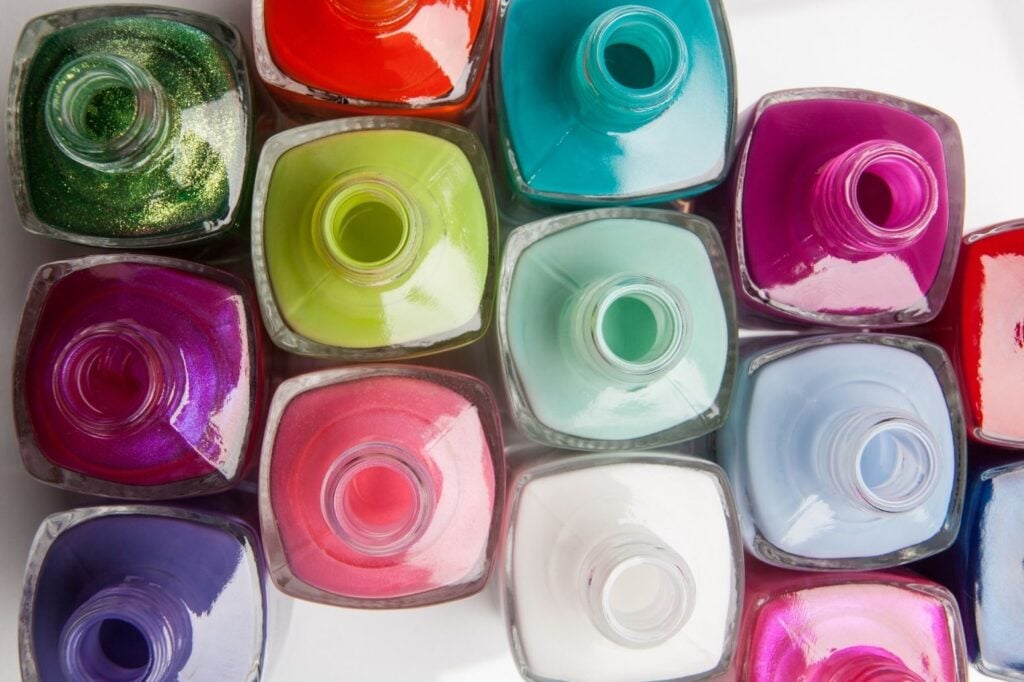 The main supplies needed are a ceramic mug, which you can pick up at a dollar store, and nail polish.
You can also grab your nail polish at the dollar store or for a nice variety of colors you can order a nail polish set filled with different colors.
The other tip is that you should use an old bowl or bucket that you don't mind ruining because you may end up with some residual polish on it. When you're picking up mugs at the dollar store, you could also pick up a bowl there for $1.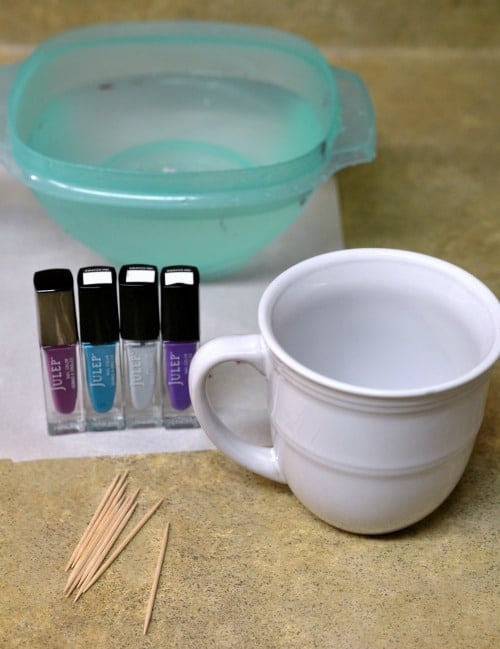 DIY Nail Polish Marbled Mugs Craft
Supplies:
Ceramic Mug
Large Bowl or Small Bucket (An old or disposable one is a good idea!)
Nail Polish in 2 Colors
Warm Water
Toothpicks
Wax Paper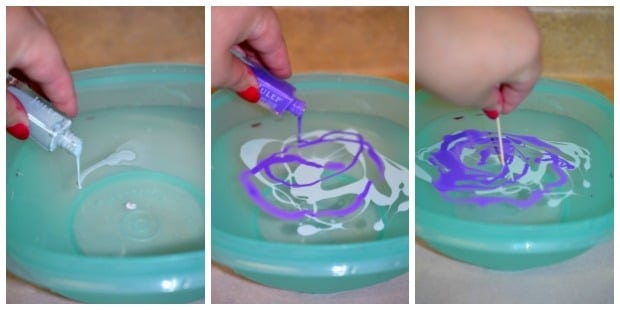 How to Make Nail Polish Mugs:
Fill the bowl or bucket with warm water.

Slowly pour in the first color of nail polish. Pour it close to the water's edge to avoid the drops sinking to the bottom.

Add the second color of polish the same way.

Use a toothpick and swirl the colors together.

Dip the mug at an angle into the water. Don't submerge the mug (you don't want the color inside.) The polish should cling to it.

Set the mug upside down on the wax paper to dry.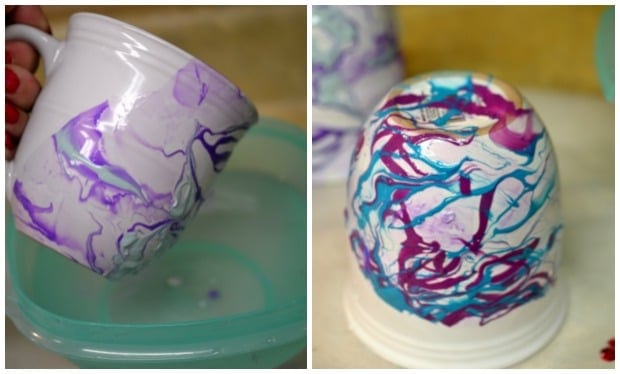 You can have lots of fun experimenting with different colors! You can make a whole set of mugs in matching colors or make a whole rainbow of mug colors.
We have only tried this with a white mug, but if you use strong, bright colors you could also experiment with starting with other light colored mugs – anything pastel should work!