Gas prices may be higher than ever, but that doesn't mean you have to pay full price! These tips will help you pay less for gas no matter where you fill up.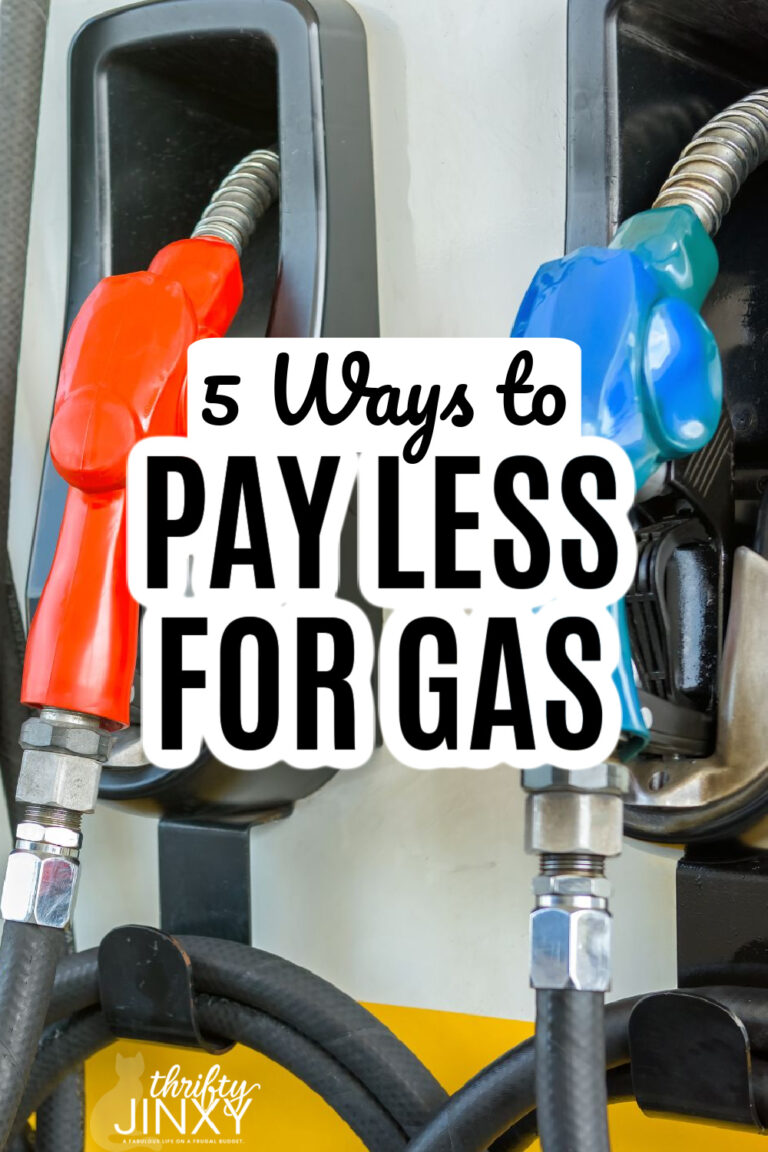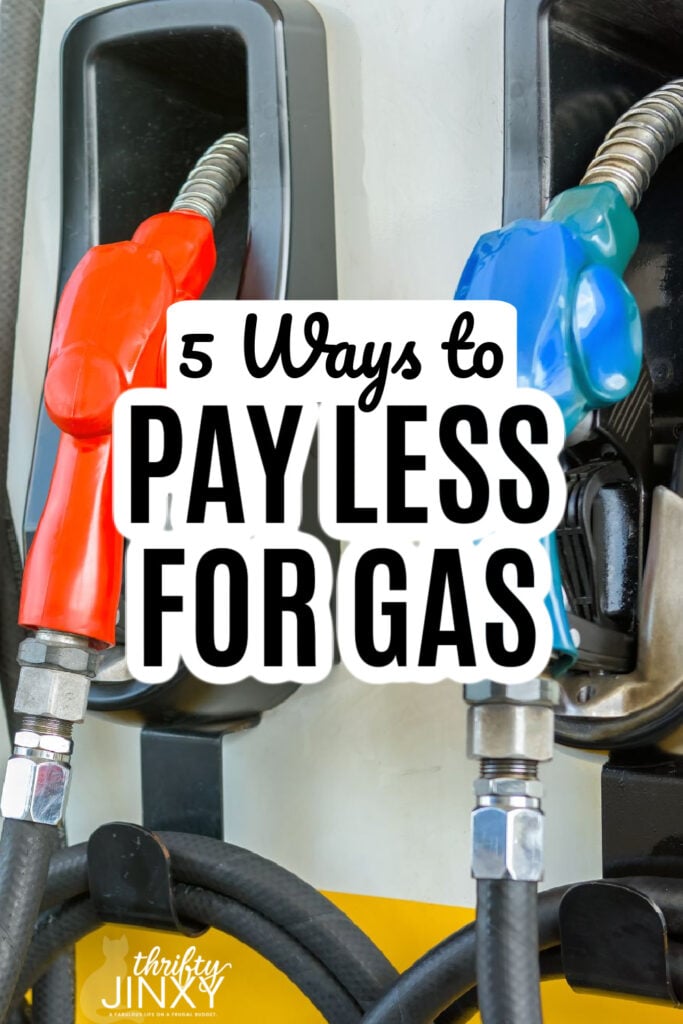 I'm sure I don't need to remind you of the fact that gas prices have risen dramatically over the past year or so. And while the average price is down slightly from the all-time-high it was at recently, paying $4 or more per gallon is still hard for many Americans to handle.
Unfortunately, you may not have an alternative to paying for gas. Mass transit is really only a thing in large cities, and not everyone can afford a brand-new electric vehicle. You need your car to get you to work, get your kids to school, and run errands.
While there are some ways to save on gas that you might already know about and others that are super popular right now – like using Upside, here are some other methods that could help save you money every time you fill up your tank.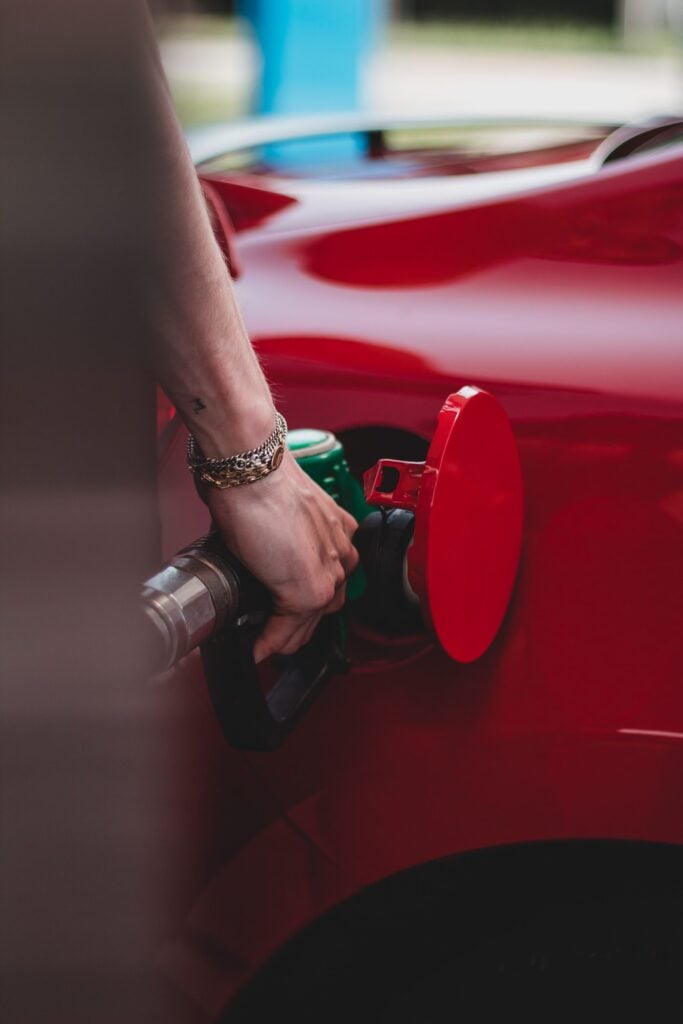 How to Pay Less for Gas
While gasoline may be a necessary expense for you, that doesn't mean you have to pay full price to fuel your vehicle. Use our tips below to help roll back the price you pay at the pump and lighten the load on your wallet!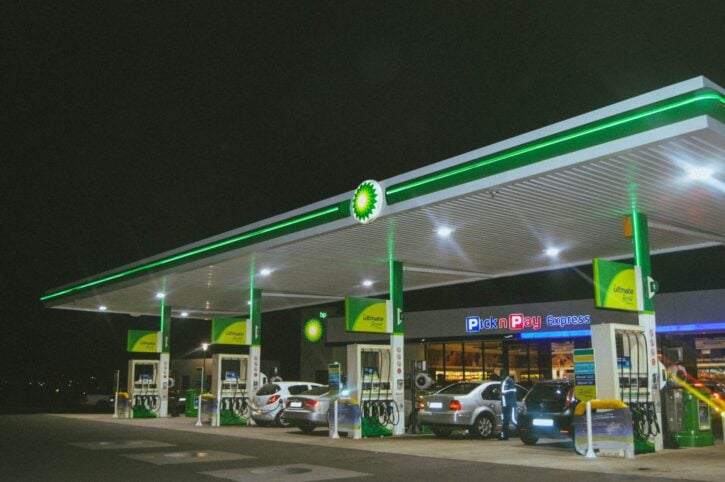 1. Use Gas Station Coupons & Rewards
Gas stations often offer rewards programs in which you save on gas each time you fill up, just for being a loyal customer! The next time you're at your favorite gas station, ask at the desk to see if there are any available gas cards or text coupons you could sign up for.
If you have a coupon for a competing gas station, see if your favorite station will match the savings. It never hurts to ask!
Search for "gas station rewards near me" to find local ways to save on gas. Here are some nationwide gas station rewards programs:
BP – BPme Rewards
Save 5¢ on every gallon during your first month
Continue the savings by spending $100 on fuel each calendar month
Check your app for special bonus offers toward additional savings on fuel
Circle K – Circle K Easy Pay
Pick up an Easy Pay card at a participating store and link it to your checking account (works as a debit card)
Save 30¢ per gallon on your first 100 gallons and 10¢ per gallon after that
Enroll in Circle K Easy Rewards to earn points that you can redeem for K Cash
Exxon Mobil – Exxon Mobil Rewards+
Create your free account online or via the app
Earn at least 3¢ per gallon in points at the fuel pump and 2¢ per dollar in points at the store
100 points = $1 in savings at the fuel pump and in the store
Shell – Fuel Rewards
Save at least 5¢ per gallon on every fill-up with Gold Status
Earn cents off per gallon at restaurants, shopping online, and more
Use your Fuel rewards card, Alt ID, or linked credit card
Speedway – Speedy Rewards
Choose your own monthly perk
Earn 10 points per gallon of fuel and 20 points per dollar spent on merchandise
Redeem points for coupons toward your favorite items or get discounts on fuel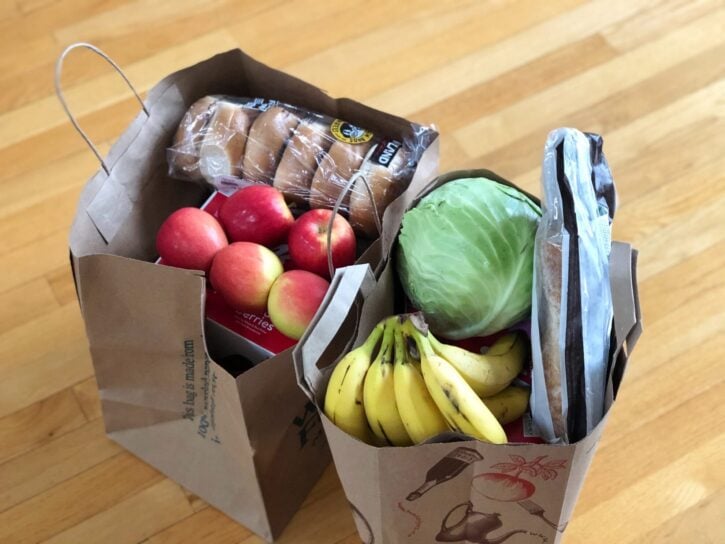 2. Earn Gas Rewards at Grocery Stores
Groceries are undoubtedly a necessary expense for you…unless you eat every meal out. (And if that's the case, we have another conversation to have.)
Since you're already spending money on groceries, you might as well take some time to discover and use the grocery store gas rewards programs near you.
These programs typically help you save at partner gas stations by giving you cents off per gallon when you spend a certain amount on groceries or buy particular items.
To find local savings, search for "grocery store gas rewards near me" or check your favorite grocery store's website.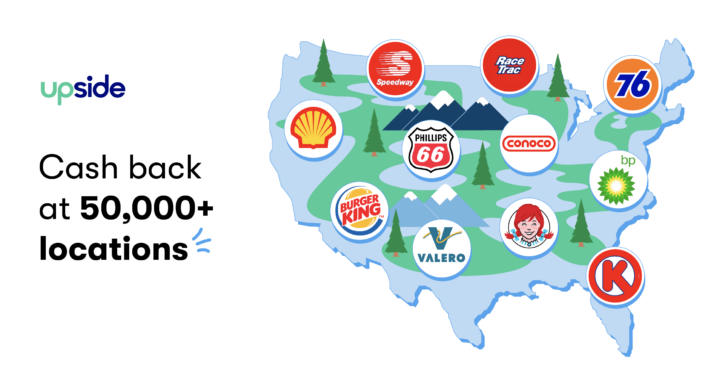 3. Download Cash Back and Gas Savings Apps
Besides earning discounts through the various gas station and grocery store rewards programs, you can download several mobile apps that give you cash back after you fuel up or even save right at the pump!
These apps are free to use and just take a little work upfront to help you save big. And most of the time, you can save with the apps AND with the other rewards programs!
Fetch Rewards
Fetch Rewards is another free receipt-scanning app that rewards you just for scanning your receipt, and also for buying particular items. You'll earn points on any receipt from any store or restaurant, then redeem those points for gift cards and other rewards.
Not a Fetch Rewards member yet? Use the code VVW5DW when you sign up to receive 2,000 bonus points after you snap your first receipt.
Upside
Upside is relatively new to the cashback app game, but it's definitely worth a look! This app gives cash back when you fill up at a gas station, but also when you shop at the grocery store or dine out at a restaurant.
Again, you'll need to browse the app to see which offers are available near you. Once you're at the pump, click "Claim Offer" and fill up to receive cashback in your account. You can keep your receipt and upload it to the app to prove your purchase, but it's even easier to get cashback if you just pay with a linked credit or debit card.
There is no minimum threshold to cash out with Upside – once you have cashback in your account, you can send it ASAP to your bank account or turn it into a gift card.
GasBuddy
GasBuddy is a fantastic price comparison app to find the cheapest gas near you. When you join GasBuddy, you'll be part of a team of registered users that report gas prices and keep the results up-to-date.
Using the price comparison feature is handy while you're on the go, but if you really want to save big, you'll want to get the free Pay with GasBuddy card. This is a debit card linked to your existing checking account.
Once you receive your card and PIN, browse the app to find the offer you want to use to save a certain amount per gallon. Claim the offer by clicking the "Activate" button, then use your Pay with GasBuddy card to pay at the pump. Later, you'll receive your receipt via email that shows the exact amount taken out of your account.
Checkout 51
With Checkout 51, you can earn cash back on gas and groceries. Use it to save at over 5,000 participating gas stations nationwide!
Each week you can browse new offers for gas, groceries, and everyday items. Head to the store or gas station and make your purchases. Then, take a photo of your receipt and upload it to the app to earn your cash back savings.
Once your receipt is approved, you'll get cash back in your account. Cash-out once your balance hits $20.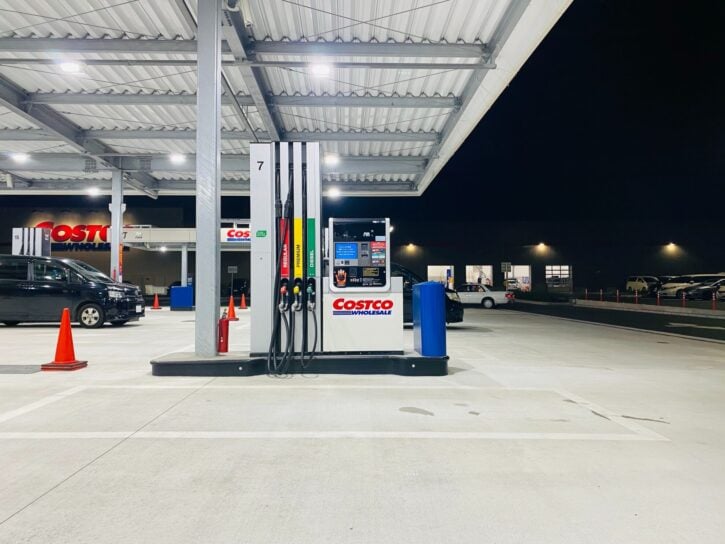 4. Get a Warehouse Club Membership
Warehouse club memberships aren't just for businesses or big families – many people sign up just for the gas savings!
After all, warehouse clubs are notorious for having lower-priced gas than traditional gas stations. You may need to wait a little longer to fill up, but it's an easy way to pay less for gas if you don't mind the slight inconvenience.
Costco
A Costco Gold Star membership is $60/year, but right now new members can get a Costco Membership Activation Certificate and receive a $10 Costco Shop Card just for signing up.
Even if you fill up just once a month at Costco, your savings on gas will more than likely cover the cost of membership…and then some. Not to mention, you get to enjoy all the Costco goodies people are always raving about!
Sam's Club
Another option for a warehouse club membership is Sam's Club. You can almost always get a discounted Sam's Club membership if you're a new or returning member.
A Club Membership is $45/year, which should more than pay for itself even if you only fill up at Sam's Club once a month. Plus, Sam's Club has a lot of other fun perks like online shopping, the Scan & Go feature in the app, and curbside pickup.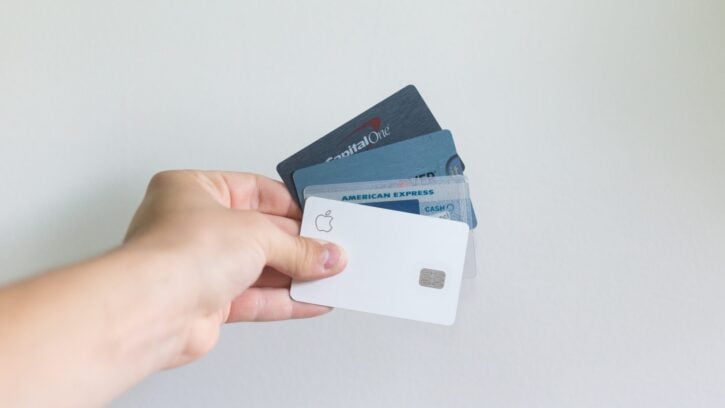 5. Utilize Credit Card Rewards
If you're a disciplined credit card user – as in, you pay off your card in full every month – you can use credit card rewards programs to your advantage.
Typically credit cards will have some sort of cash back earning opportunity, whether it's 1% cash back on everything or 5% cash back on certain categories each quarter.
These credit card rewards aren't huge, but every little bit counts! You can use your earned cash back to pay off your balance, transfer to your bank account, or redeem for a gift card.
I can't stress enough how important it is to pay off your balance in full, otherwise the cash back you're earning will be massively eclipsed by the interest you'll be paying on your purchases later. Consider paying off your credit card more frequently (like every week or two) just to stay on top of it.
Some credit cards that offer cash back and have no annual fee include: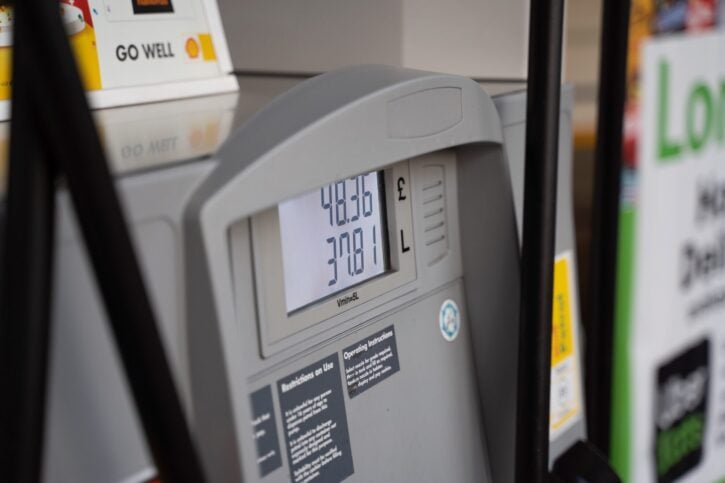 Gas prices have been fluctuating recently, but they're still higher than they've been in quite a long time. We're all hoping that prices will go back down eventually.
In the meantime, use one or more of these ways to pay less for gas to help out your family's budget and save. Remember, even just a few cents off here and there can add up!
If you happen to live in Minnesota, like we do, we have a few extra ways to save, so check out our post on 5 Ways to Pay Less for Gas in Minnesota!