These Maleficent Cupcakes have chocolate horns that are easy to make with a printable template. The Mistress of Evil adds some Disney yum to Halloween!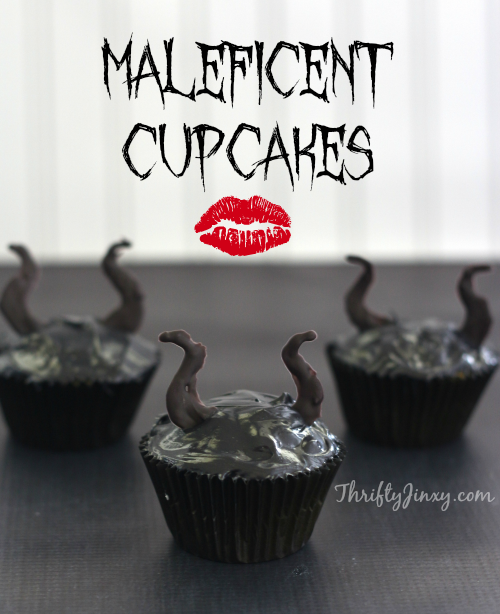 We have a very special treat just for Maleficent fans!! Celebrate our favorite "bad girl" with Maleficent Cupcakes decorated with her signature horns.
Disney and Halloween go hand in hand, at since it's a spooky holiday, we need to add some emphasis on the Disney villains.
To make the cupcakes you can use any type of cupcake (we prefer devil's food since they are so dark – but any flavor works) frosted with black frosting.
Then you just need to make the edible Maleficent cupcake toppers (aka horns) using melting chocolate – which is easier to do than you might think! Here's how: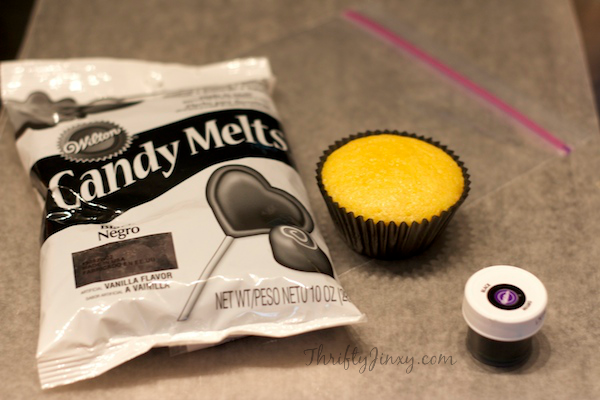 Maleficent Cupcakes with Horns
Items Needed:
Black Melting Chocolate
Piping Bag or Ziploc Bag
Wax Paper
Cupcakes frosted with frosting tinted black
Candy Melts 10oz-Black
Wilton Piping Bag
Reynolds Cut-Rite Wax Paper
&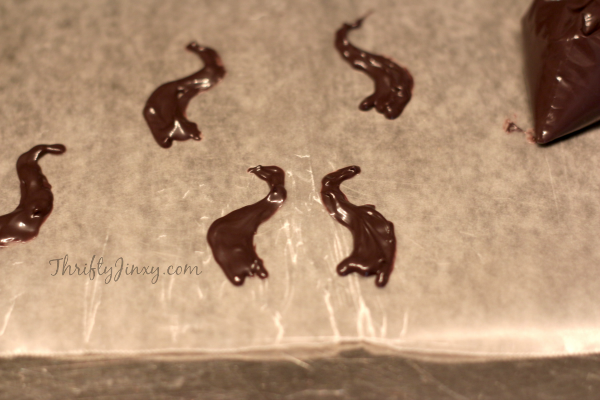 How to Make Maleficent Cupcakes with Horns:
Place chocolate in a microwave-safe bowl and melt in 20-second bursts, stirring in between until completely melted. Transfer chocolate to a piping bag and cut a small hole at the tip.
On the wax paper, pipe out the shape of the horns, if needed you can print out an image of Maleficent and place it under the wax paper as a guide. You can use these free printable Maleficent activity sheets to guide you. The thicker you make the horns, the less likely they are to break when removing them from the wax paper.
Carefully place horns into the refrigerator to set (about 10 minutes). Remove chocolate horns and place them atop of each cupcake.