This decorated Halloween spiderweb cookies are easy to make starting with pre-made pizzelle cookies from the supermarket or bakery OR make your own!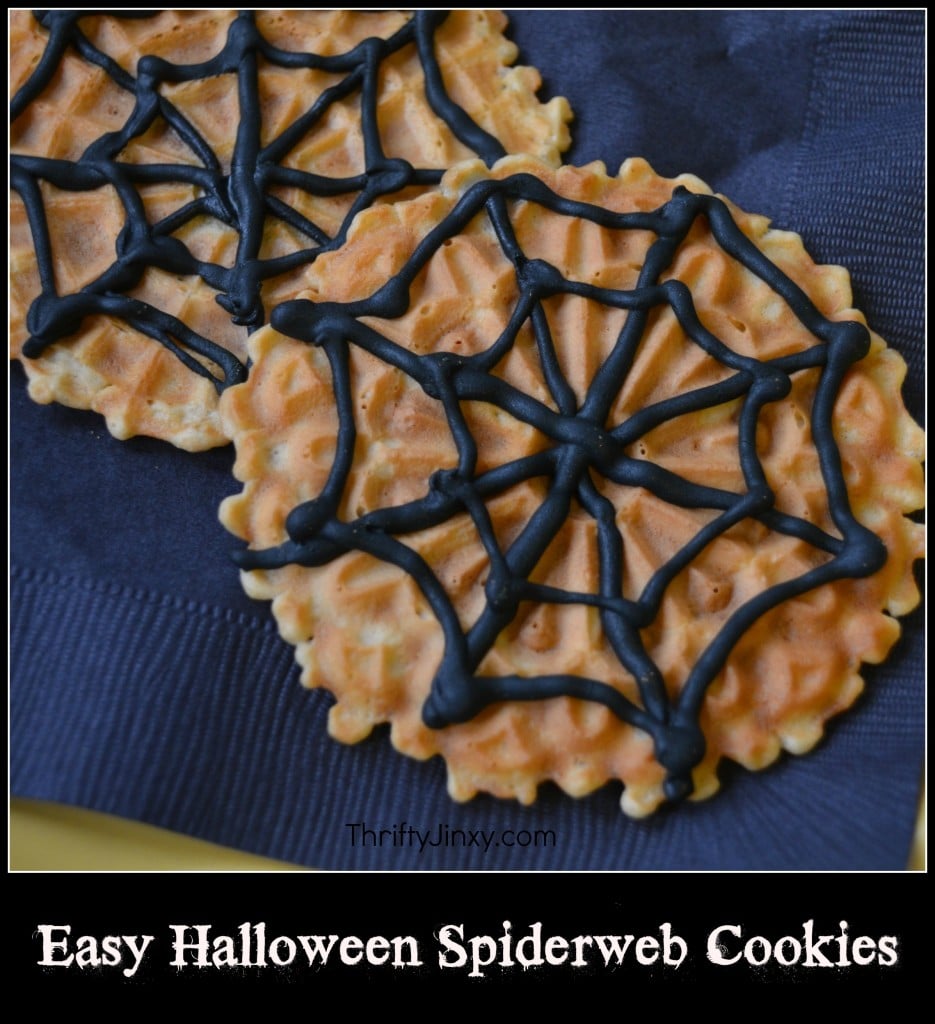 Halloween cookies are always so fun! The best part about them is usually the cute decorations. I think that's definitely the case with our Jack Skellington cookies!
Those cookies are easy to make because you can choose to start with pre-made sugar cookies OR bake your own.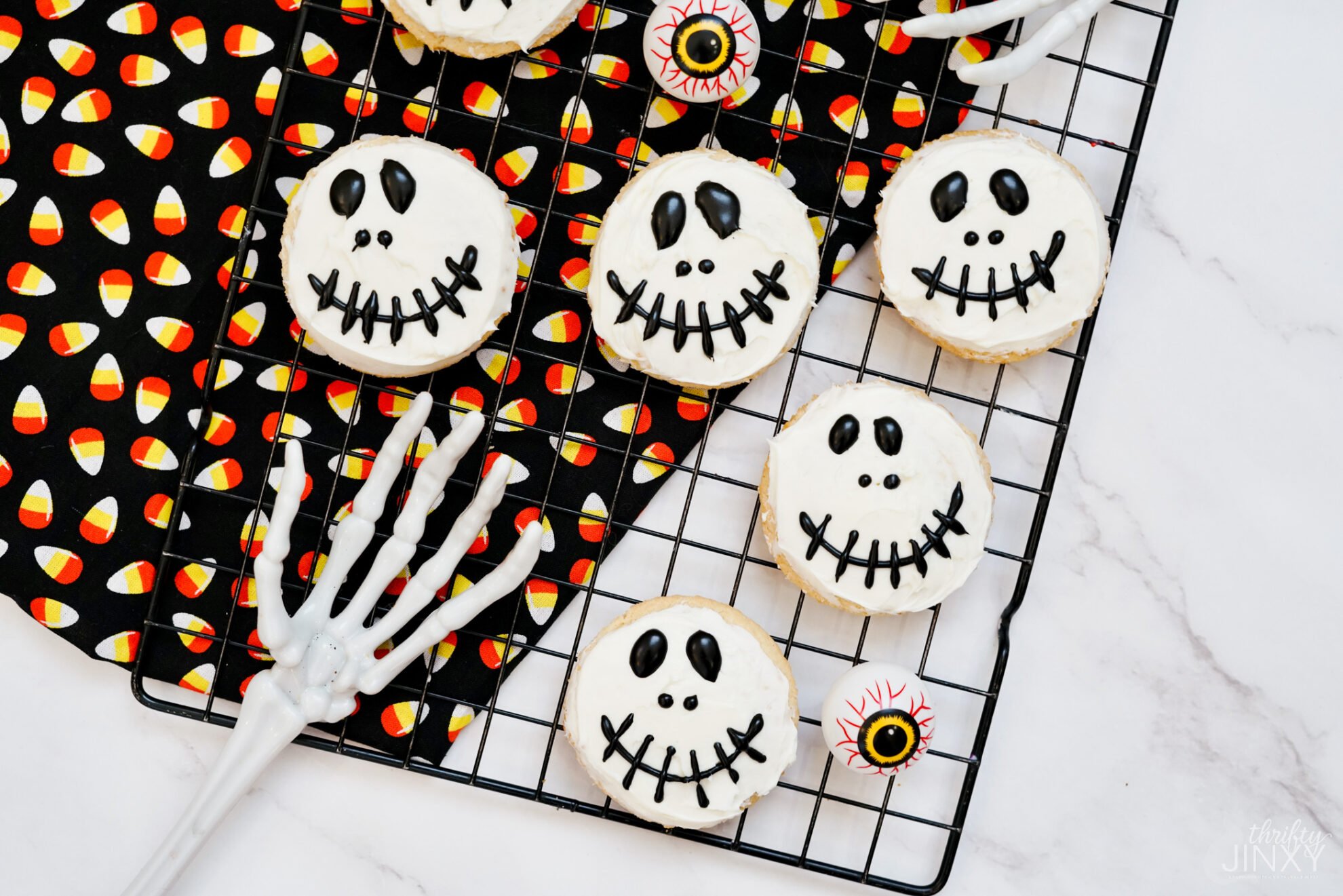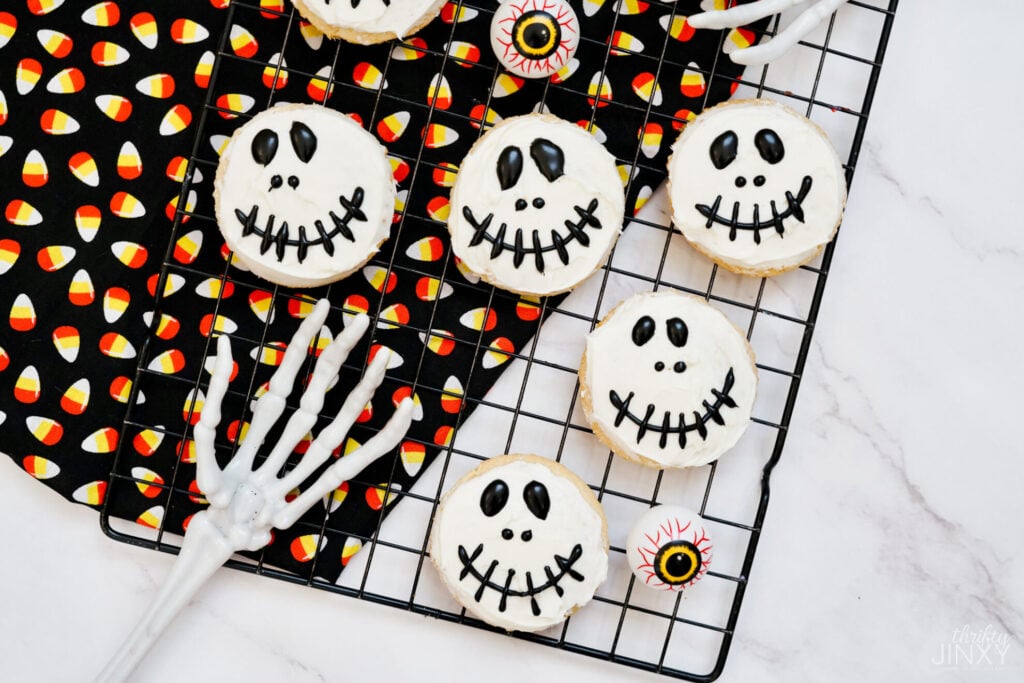 Like our Nightmare Before Christmas cookies, you can do a similar thing with these spiderweb cookies. They start with pizzelle cookies which you can either bake yourself or buy pre-made.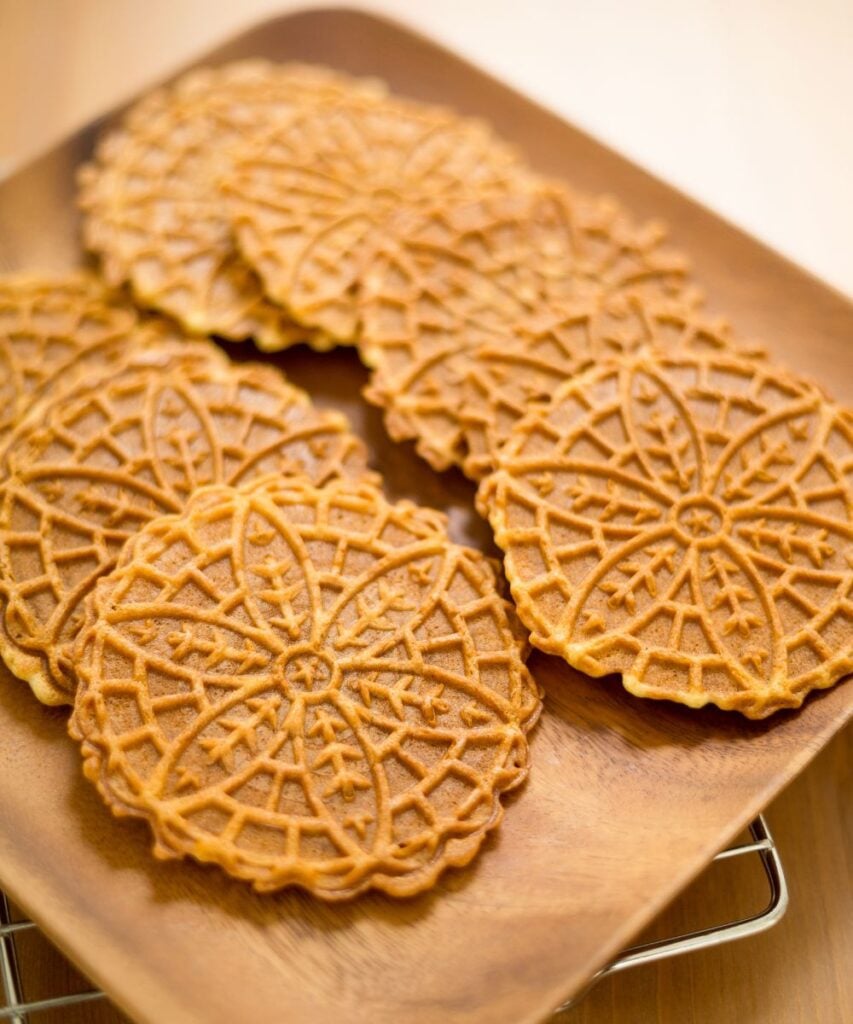 We had a Halloween party yesterday and my Mom made these easy decorated Halloween spiderweb cookies.
They are actually so easy you don't even need a recipe because you use pre-made pizzelle cookies. (She got hers from Aldi).
Then grab a tube of black icing (or make your own) to create a spiderweb design on the cookie.
Little Pepi's Pizzelles
Wilton Black Icing Tube
&
If you want to get ambitious you can make the pizzelle cookies yourself. I usually make them around Christmas time, but this year I'll have to dig out my pizzelle maker early to make these Halloween Spiderweb Cookies.
The maker is so easy to use and makes DELICIOUS pizzelles. Just mix up the batter, pour into the heated iron and let bake for a few minutes. Just like a waffle maker!
Chef's Choice 834 Pizzelle Pro Express Bake
&
Do you have any ideas for semi-homemade last-minute Halloween treats?
Find more Halloween fun with Thrifty Jinxy HERE!