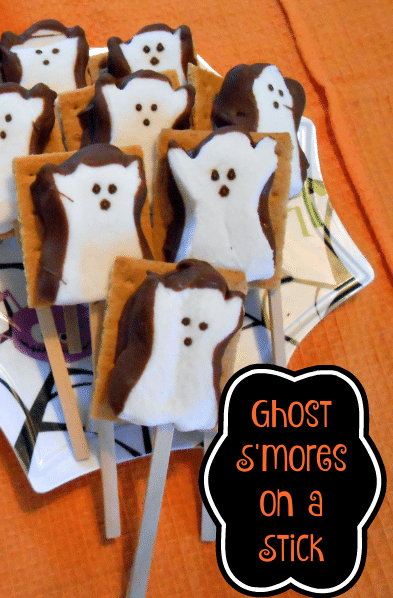 Add a little ghostly fun to your Halloween celebrations with this cute Halloween S'mores Recipe.  They're easy enough to make that the kids can help with this one.  You can also use them as party favors or gifts.  Just pick up small cellophane bags at the craft store to place over each one and tie with a small piece of orange or black ribbon.  Thanks to Family Frugal Fun for sharing the recipe!

Ghostly Halloween S'mores Recipe

Supplies:
Peeps Marshmallow Ghosts
Hershey's Milk Chocolate Bars
Drop of Vegetable Oil
Graham Crackers
Candy Sticks
Place each Peeps ghost on a stick.  Melt the chocolate in a microwave-safe bowl, adding just a tiny drop of vegetable oil to help keep it smooth.  Dip the back of each ghost into the chocolate, letting it get up onto the sides of the ghost.  Immediately press the ghost onto a square of graham cracker.  Allow to cool and chocolate to firm up.