String Cheese Ghosts are a super easy-to-make Halloween treat that are ready in just a few seconds. Tuck them into lunch bags or bring them to a party.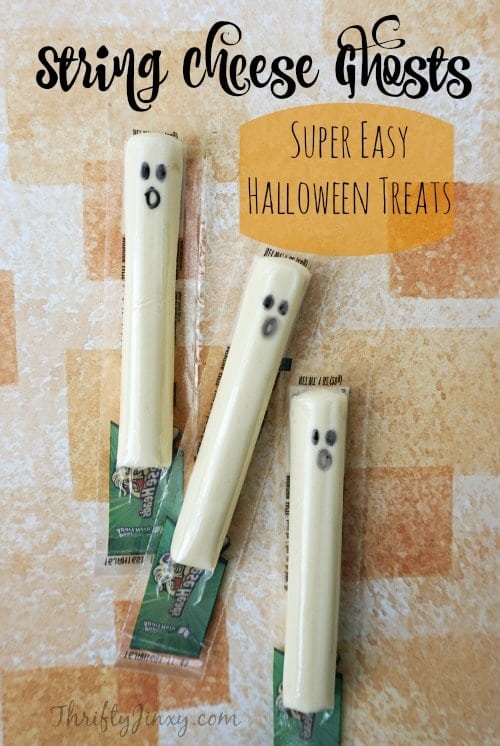 While we love all the elaborate Halloween treat creations (Pinterest is crazy with them!) sometimes it takes only a few seconds to turn everyday snacks into something a little bit special for Halloween.
Sometimes only a few seconds or a few minutes is the time we have when we forget that we were supposed to bring a snack for a Halloween party or we're packing lunches and want to add something to make them extra-fun for the Holiday.
That's where these super easy to make string cheese ghosts come in!
All you need to make these string cheese ghosts are packaged mozzarella cheese sticks/string cheese snacks and a black Sharpie.
To make a ghost face, just add two dots for eyes and an oval for a mouth that looks like it is saying "Booooooo!".
That's it! They're ready to head off to the Halloween party to slide into the lunch bags.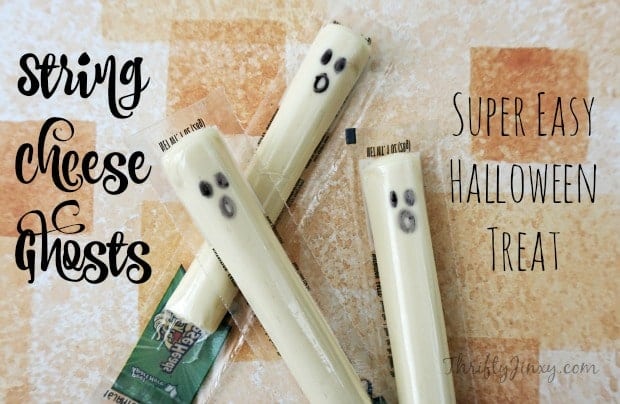 You can find lots more Halloween fun and treats from Thrifty Jinxy HERE!