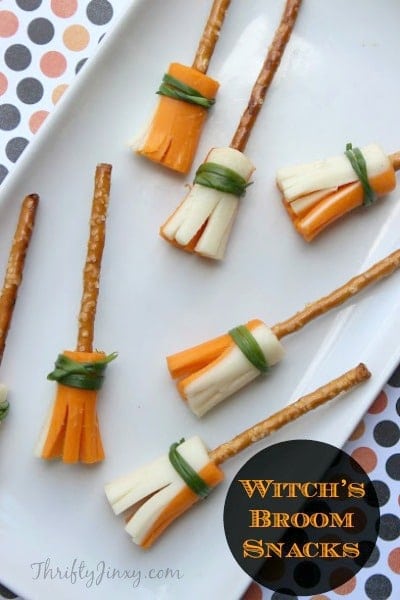 These Witch's Broom Snacks are a fun non-sweet treat for the Halloween season. They look so adorable, but are very easy to make and only need three ingredients!
Put a few in an October lunchbox as a special surprise or serve them with the appetizers at your Halloween party.
You can use any flavor of cheese stick to create your witch brooms, but the cheese stick swirls add a fun multi-color effect to the brooms.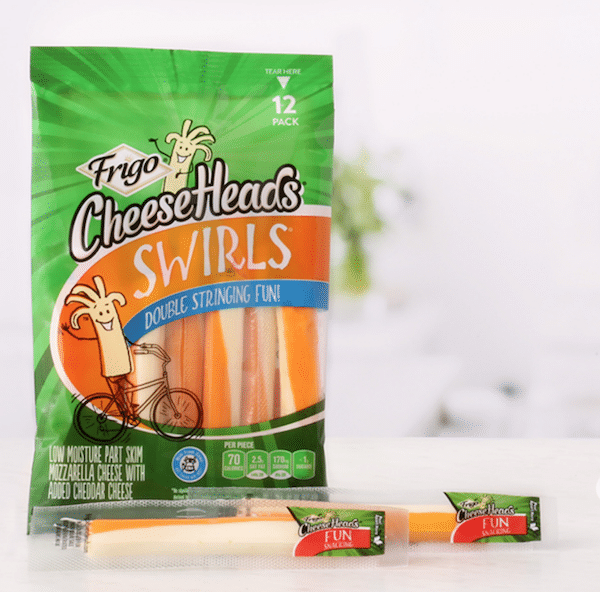 You can eat theWitch's Broom Snacks "as is" or serve them with dip. This green creamy avocado dip is a great choice. Serve it in a little black cauldron (find them in the party store or dollar store) and it will look like a tub of witch's brew!

Witch's Broom Snacks

INGREDIENTS
3 String Cheese Sticks
9 Pretzel Sticks
Fresh Chives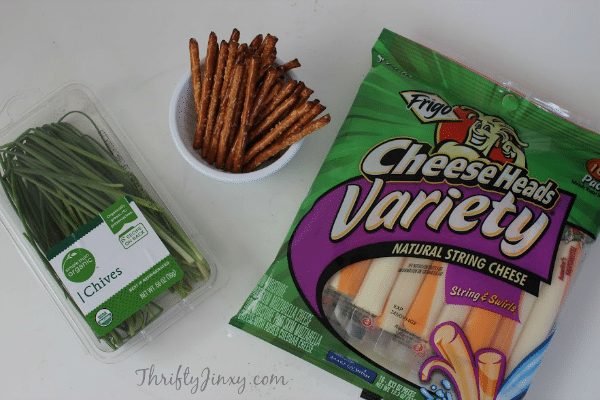 How to Make Witch's Broom Snacks
Cut each cheese stick in thirds (about 1 1/2″ each).
Lengthwise, make cuts around the stick to about half way up.
Insert a pretzel stick in the uncut end of the cheese.
Wrap and tie with a chive and cut off excess.