It's time or our Black Friday Deals Guide! We've got the scoop on the best deals from all our favorite stores.
There are so many deals to be had during the Black Friday and Cyber Monday – and actually all through the holiday shopping season, that it can be a little overwhelming to try to track them all down.
To make it easier, we have gathered together the Black Friday sales information for dozens of different stores and web sites and compiled it into this one alphabetical list so you can find exactly what you need. For many of these retailers, we have linked you directly to their Black Friday ad circular.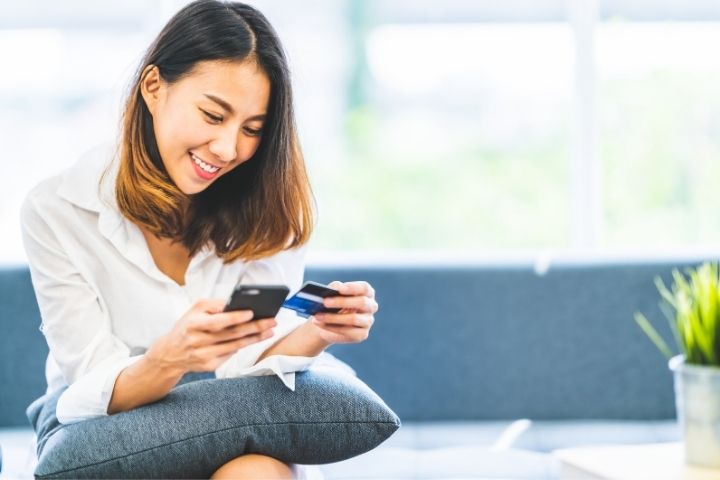 If you're trying to track down a deal on an item or brand that we don't have listed here, send us an email or leave a comment below and we'll try to find what you need ASAP.
ABCmouse Black Friday Deal 2020 – Thanksgiving week is the one time per year when you can get a subscription to the #1 online learning program for kids for 60% off! Normally $9.95 per month, through 11/30 you can get a full year for only $45.
Academy Sports Black Friday Deals 2020 – Academy Sports + Outdoors is offering 505 off Ozone 500 Elevate Bikes, 30% off Oakley and Ray-Ban sunglasses, and lots of other deals.
ACE Hardware Black Friday Deals 2020 – Find BIG deals on gas grills, Buy 1 Get 1 Free Christmas lights, a big DeWalt power tool sale and more.
Aeropostale Black Friday 2020 Deals – Take 50-70% off everything plus shop special Holla-Busters.
Always Pan Black Friday 2020 Deal – The #1 hottest kitchen item right now is the Always Pan. It's a cult-favorite do-it-all wonder is designed to replace 8 traditional pieces of cookware. For Black Friday you can save $50 with code SUPERSALE. (Be sure to check shipping dates. Since it is so crazy popular shipping may be delayed.)
Allure Beauty Box Black Friday Deal 2020 – Allure Beauty Box is doing a 50% off Black Friday deal, which means you can get the November Allure Beauty Box, a $175+ value, for only $11.50! Shipping is free.
CamelBak Black Friday Deals 2020 – For 2020 Black Friday CamelBak is offering an extended sale 25% off all water bottles, drinkware and custom bottles with this discount code used at checkout.
Costco 2020 Black Friday Deals – Costco always has great deals, but they're pulling out some extra good ones for Black Friday. They actually have 31 pages of deals, so I'll let you look through them all yourself!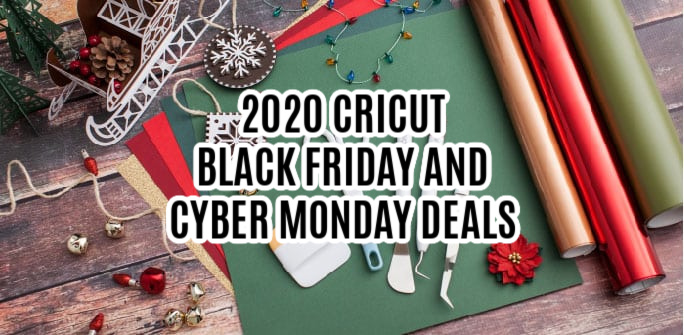 Cricut Black Friday Deals 2020 – Find the BEST Cricut deals for Black Friday and Cyber Monday 2020. There are sales on Cricut machines, accessories, supplies and digital products!
Creativebug Black Friday Deal 2020 – New members get 3 months of Creativebug for just $1. Get unlimited access to thousands of online art & craft video classes and download patterns, templates and recipes to keep forever.
DaySpring Black Friday Deals 2020 – Shop DaySpring Black Friday 2020 deals to save on cards, inspirational gifts, Bible journaling, home décor and more.
Dick's Sporting Goods 2020 Black Friday Deals – Dick's is celebrating 10 Days of Black Friday with all kinds of deals like 50% off a Prince ping pong table, up to 30% off Columbia apparel, up to $700 off a basketball hoop for your yard and more.
Erin Condren Black Friday Deals 2020 – Stock up on planners and accessories during the 2020 Erin Condren Black Friday and Cyber Monday sales. Save 30% off SITEWIDE. See how to get early access!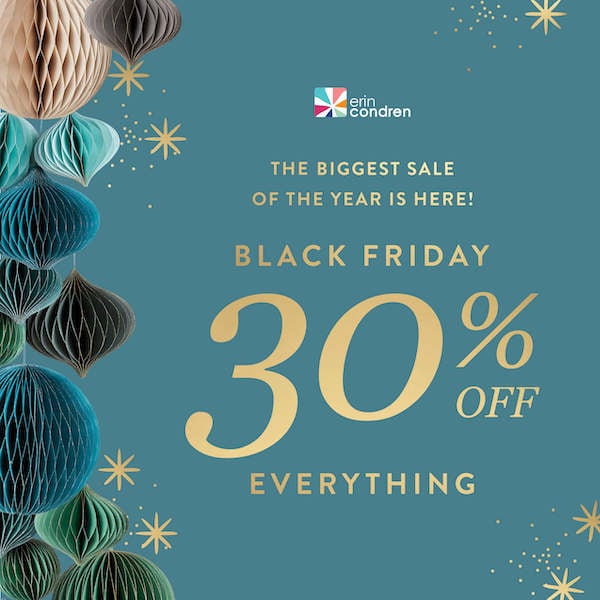 FabFitFun Black Friday 2020 Deal – For the FabFitFun Black Friday Deal this year you can get a FREE box with your membership! Offer lasts through November 30th.
Fleet Farm Black Friday Deals 2020 – If you can make it into the store on Black Friday, they are giving a free plush toy to the first 500 customers in each store. For shopping online OR in store, they have lots of free gift card offers with purchase, for things like muck boots, Under Armour, Purina pet food and more.
GameStop Black Friday Deals 2020 – There are lots of Doorbusters video game sales at GameStop, as well as a Nintendo Switch deal that includes a free game, and they have all $8.98 and under FunkoPop figures for only $3 each!
Home Depot Black Friday Deals 2020 – My favorite deal at Home Depot is $179 holiday yard inflatables for only $69! They also have up to 40% off select appliances and lots of other deals.
Hulu Black Friday Deal 2020 – If you sign up for Hulu now through Monday, 11/30 you'll pay just $1.99/month for 12 months! This is a BIG savings over the normal price of $5.99/month. Over the course of a year that works out to a $48 savings! Considering Hulu discounts are rare, this is the one you'll want to grab.
KiwiCo Black Friday Deals 2020 – We LOVE these science and art kits for kids! You can save 50% on your first crate (through 12/31) or get additional free months when you sign up for 3, 6 or 12 months!
Kohl's Black Friday Deals 2020 – Kohl's Black Friday Deals have some of the BEST prices of the year on KitchenAid, Instant Pot, Under Armour, Beats and more.
Neato Black Friday Deals 2020 – For Neato Robotics this Black Friday they have a coupon code for $100 off the current lineup (D7, D6, D4) PLUS get free shipping on orders above $199! There's also a coupon code to save 5% on Neato accessories.
PetSmart Black Friday Deals 2020 – There are some great deals for your pets including the entire stock of Top Paw Small Cuddler pet beds for only $7.99 each. Dog treats and chews are also buy 3, get the 4th AND 5th FREE.
Pura Vida Bracelets Black Friday Deals 2020 – The Pura Vida Black Friday Sale is offering 40% off your order PLUS free shipping! Time to stock up!
Shopbop Black Friday Sale 2020 – We love that Shopbop already has huge discounts on designer clothes, but their Black Friday Sale is THE time to shop! You can take an additional 20% off your order of $200+ when you use code SHOP20 at checkout. Valid through 11/29.
ShopDisney Black Friday Deals 2020 – Stock up on Disney Holiday Decor for yourself or fun gifts for all the Disney fans in your life with amazing ShopDisney Black Friday deals.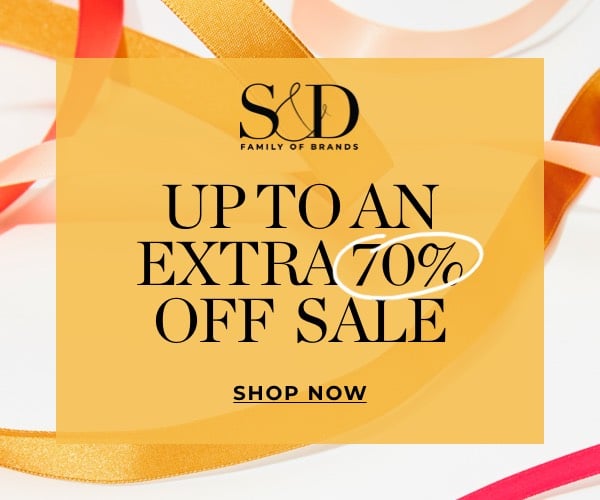 SPANX Black Friday 2020 Deal – Save 20% off everything at SPANX! Plus get FREE shipping. This includes their most popular items of the Low Profile Minimizer Bra and Faux Leather Leggings.
Stella and Dot Black Friday 2020 Jewelry Sale – Stella and Dot Black Friday sale offering the whole site up to 30% off AND you'll get FREE Reversible Huggies earrings in black stone with a purchase of $75+. Plus you'll also earn $25 S&D Dollars for every $50 you spend that you can use starting 12/30.
Sweet Night Mattress Black Friday 2020 Deals – Sweet Night Mattress Black Friday 2020 deals are offering BIG SAVINGS! See the sitewide discount plus use this coupon code for an extra 20% off.
Target Black Friday Deals 2020 – Target has already been running their deals for a couple of weeks now, but they keep adding new Black Friday sales every week.
Tiger Direct Black Friday Deals – There are tons of tech deals at Tiger Direct with more being added every day. They have a 10.2″ iPad for $399 and a Lenovo Idea Pad 5 laptop for only $499 – plus a lot more.
Ulta Black Frdiay Deals 2020 – Ulta is offering a free gift of a plush robe or throw with a fragrance purchase of $60 or more. They also have 50% off lots of items including hot tools, the Ulta Beauty Collection, fragrance samplers, and more. There are also items on sale 5 for $5.
UrthBox Black Friday Deal – Get $10 off your UrthBox and a FREE bonus box when you buy or gift any multi-month UrthBox. Plus, they're adding awesome extra surprise holiday items in each box AND donating the same amount of food and snacks donated to a family in need!
Vera Bradley Black Friday Deals 2020 – The Vera Bradley Bright Friday sale is bringing Black Friday deals on all our favorites including bags, backpacks, totes, Cozy Life Collection and more.
Walmart Black Friday Deals 2020 – Walmart is another one that has already been running Black Friday deals for a while already. This circular gives some of their most recent deals.