Kohl's Black Friday Deals have some of the BEST prices of the year on KitchenAid, Instant Pot, Under Armour, Beats and so much more.
Kohl's is pulling out all the stops to get us started on holiday shopping this year! The Kohl's Black Friday deals feature lots of tech, kitchen items, clothing and so much more. You'll be able to find gifts for everyone on your list, get your own home ready for holiday gifts and maybe even reward yourself for a job well done.
While some of the Kohl's Black Friday deals run only Thursday November 26 and Friday November 27, they have LOTS of Black Friday Week deals that run from 11/21 to 11/26.
The extra great deal is that you earn $15 Kohl's Cash for every $50 you spend November 22-27!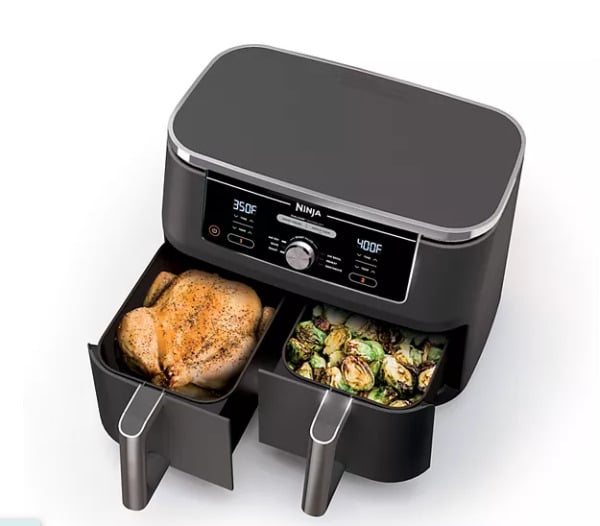 One of the most amazing kitchen deals is the Ninja Foodi 6-in-1 10-qt. XL 2-Basket Air Fryer (regularly $249.99) for only $169.99! Right now you can use coupon code ENJOY15 to take off another 15% aka $25.50. Plus you get $30 Kohl's Cash, which basically makes your final price $114.49!! That can't be beat!
And once you buy your Air Fryer, you can check out all of our great Air Fryer Recipes here.
Now that I have you started with one idea, check out all the rest of the Kohl's Black Friday deals here: