Are you new to Paramount+, or thinking about coming back to it? NOW is your chance as the Paramount Plus Black Friday Deals are here!
If you sign up for Paramount+ now through 1/2/23 you'll save 50% off a 1-year subscription!
Better yet, you'll start out with a FREE 7-day trial, so you can binge all you want and see if Paramount+ is worth it for you. At the end of the 7-days you can either continue on with the rest of your half-price subscription or cancel.
This is a BIG savings over the normal prices. If you choose Essential + SHOWTIME® you'll be saving $72 total and if you choose Premium + SHOWTIME® you'll save $90!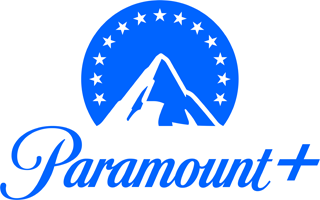 What You Get with Paramount+:
Peak Streaming
From shows and movies you can only catch here, to the moments the world can't stop watching, stream it all on Paramount+.
Peak Originals
Meet captivating characters, explore new worlds & enjoy returning fan-favorites in the growing collection of Paramount+ Originals.
Peak Hollywood
Stream new movies like Smile, Orphan: First Kill and Significant Other exclusively on Paramount+, with more coming soon.
Peak Competition
Stream live action from the NFL on CBS, UEFA Champions League, SEC on CBS and more, along with highlights, replays and expert analysis from CBS Sports HQ.
Peak Family Time
Kick back with the whole family to take in the very best animated series & movies, or let the little ones stream with our kid-friendly profiles.
Peak Convenience
Watch on up to 3 devices. Create separate profiles for the whole family. Stream commercial free (except live TV & a few shows). Download shows & movies to watch offline.
Get started HERE! New and returning subscribers only.
More Streaming Black Friday Deals:
Want HBO Max too? Check out the HBO Max Black Friday deal!
You can also get Hulu for $1.99 per month for 3 months!
Try Showtime for FREE for 30 days and then pay only $3.99 per month for the first 6 months.