Thinking of trying a Buffy comforter? See why we think the Buffy Cloud Comforter is the most comfortable comforter out there and other reasons we love it.
2023 UPDATE: It's now almost 4 years later and my experience with Buffy has been awesome!
We STILL have it on our bed. It has been washed dozens of times and is still in great condition. If/when the time comes, I'll definitely look to Buffy again for our next comforter.
BACK TO THE ORIGINAL REVIEW…..
Ok, I'll admit it. One of my FAVORITE places for alone time is to be is curled up in my bed reading a book (or mindlessly scrolling through my phone) with a cat or three cuddled up at my feet – or right on top of me, wherever they decide to hang out.
The key to making that experience the best? The best and most comfortable comforter – which I recently came to find out is the Buffy Cloud Comforter!
I'm going to give you a promo code already in case that's what you came here to look for: Get $15 Off a Buffy Comforter with code FLUFF15, but now let me share a bit about Buffy:

Why the Buffy Cloud Comforter?
There's nothing like snuggling up for a good night's sleep with a cozy comforter, and the Buffy Cloud Comforter takes your typical comforter to the next level. Their combo of super-soft eucalyptus fabric and extra-fluffy recycled fill makes it seem like…well, like you're sleeping on a cloud!
Buffy is eco-friendly, too. Their fabric is made from eucalyptus that's grown using ten times less water than cotton. Plus, the 100% recycled fiber fill of each comforter ensures that 50 plastic bottles are recycled. Not to mention, there's no goose down or feathers in these comforters!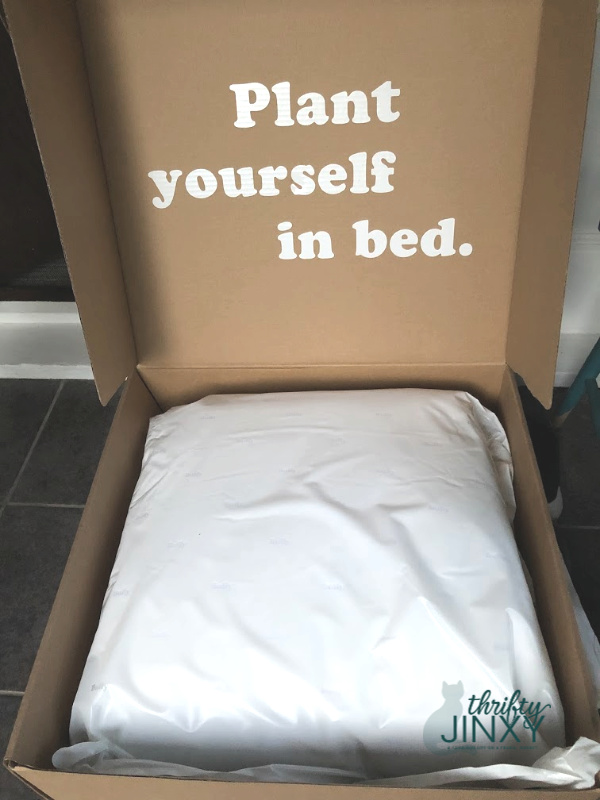 The Buffy Cloud Comforter can be used in all seasons. The ultra-smooth fiber is naturally resistant to dust, mites, and mold. The triangle stitching pattern keeps the fill in place, and there are loops in every corner to accommodate cover ties, if you choose to use a comforter cover or duvet cover (which is recommended).
The Cloud Comforter is available in Twin/Twin XL, Full/Queen, and King/Cal King.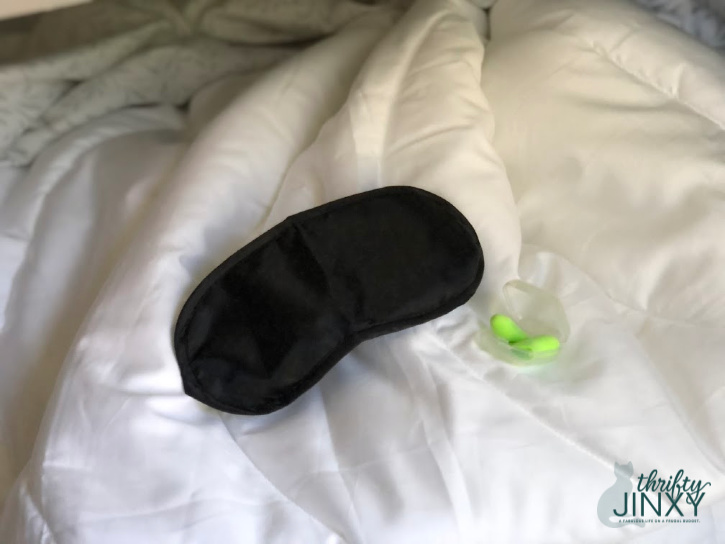 My Buffy Review
I will be honest. When I had the Buffy shipped to me I waited quite a while before I even used it. I was totally content with my current comforter, so I wasn't in a big hurry to try Buffy. I should have been!
While my old comforter was cozy, Buffy takes cozy to a whole other level! It makes my whole bed super comfortable. The people at Buffy say that it is liking "sleeping in a cloud" and it really is – a nice, big puffy cloud.
Another one of my favorite things is how the filling all stays in place and doesn't end up bunching up in the corners or at the top or the bottom of the bed. It makes a big difference!
Washing the Buffy Cloud Comforter
The only negative I have found with the Buffy is that the care instructions recommend dry cleaning. Their FAQ notes that the comforter is machine washable, but only in large commercial washing machines to avoid damaging the Buffy.
I have a very large washing machine, so I'm going to risk it and wash mine since I hate going to the dry cleaner. I'll let you know how it turns out once I wash it!
UPDATE: I have now washed the comforter at least half a dozen times at home and it is still in great shape and just as comfortable as ever!
Ready to get your own Buffy? Here's what you need to know to get yours (and even save a bit):
Buffy Coupon Code
I know you'll love the Buffy as much as I do and I'm happy to share this special offer for the most comfortable comforter out there: Get $15 Off a Buffy Comforter with code FLUFF15! Through 11/28/19 the offer is even better and you can save $20 Off a Buffy Comforter with code FLUFFY20!
Buffy Free Shipping
Buffy offers FREE shipping everywhere in the continental United States and Canada, via FedEx and USPS. All orders ship within 1 business day so you can enjoy your new comforter as soon as possible!
Buffy 7-Night Trial
To help you ensure that the Buffy Cloud Comforter is just the right fit for you, they offer a 7-night trial period to let you sleep with the comforter before you commit to buying. They're pretty sure you'll love it, but if you don't, no worries – just let them know!