Start using your air fryer and get cooking with these 15 must-make air fryer recipes for everything from breakfast to dinner with a few air fryer appetizer recipes thrown in!
Have you joined the air fryer craze? Air fryers just keep growing and growing in popularity. In large part, that is due to their ability to cook nice crispy food without the need to drench it in oil. That's the best part of delicious air fryer recipes!
By using warm air that circulates over your food, an air fryer can keep the interior of your food moist while creating a nice, crisp exterior.
A big bonus is how quickly an air fryer cooks your food. Most recipes are finished in a matter of minutes.
How to Choose an Air Fryer:
If you haven't yet purchased a hot air fryer, it pays to do a bit of research as to which one to buy. There are differences as to how much you can cook at once, how much counter space the airfryer takes up, control panel options and, of course, price.
One of the most highly rated air fryers is the Ninja Air Fryer. It holds up well when comparing the food it cooks to traditionally deep-fried foods and it has a 4-quart ceramic-coated basket.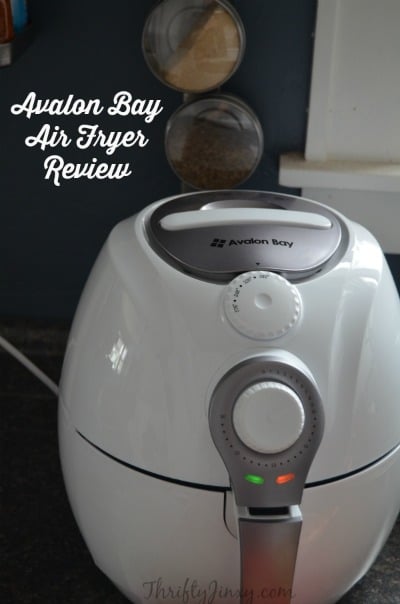 I have personally used an Avalon Bay Air Fryer. While I liked the way it cooked the food, I did have the handle break on me. I can't totally place the blame on the fryer as I may have helped contribute to it breaking – so I'm undecided on that point!
When you choose your air fryer, I recommend you think about the features and size you need, then read reviews on the model you're considering before making your purchase decision.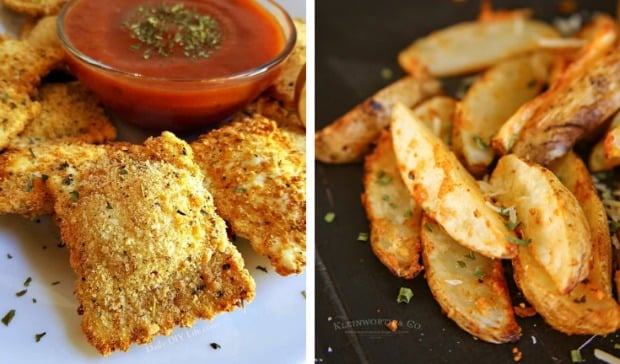 What to Cook in an Air Fryer:
When it comes to figuring out what to cook in you air fryer, there are tons of options! The most popular foods to air fry are those that you would traditionally make in a deep fat fryer.
Lots of people love their air fryers just because it's such a good way to prepare frozen french fries. But there is lots more to cook from meats to potatoes to veggies and even some desserts.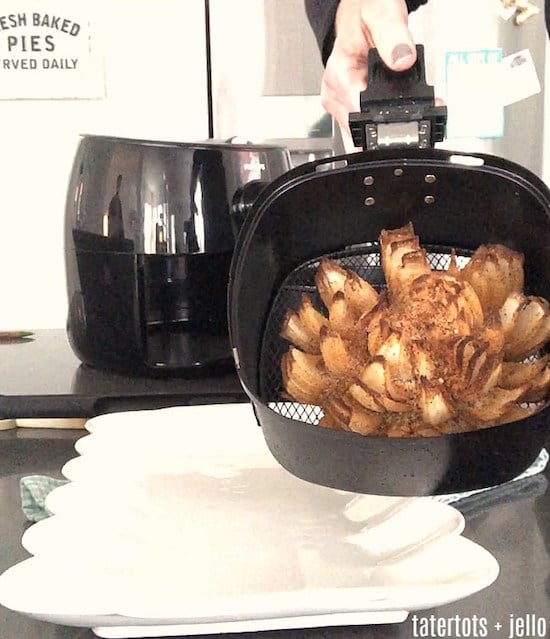 Must-Have Air Fryer Accessories
Before we get on to the recipes, one other thing I want to recommend is an Air Fryer Accessories Kit. While you can make tons of things in your air fryer just how it comes out of the box, having a few accessories gives you lots more options, makes cooking easier and can make your foods turn out even better.
Accessories like a pizza pan, egg bite molds, muffin cups, metal racks, cake barrel, and silicone mats can all be extra helpul. While you can buy accessories individually, you'll save a lot more if you buy them as a kit like this one: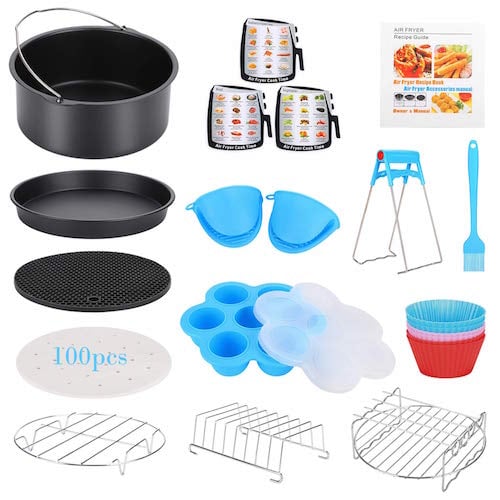 So now it's time for us to move on to the actual air fryer recipe ideas!! Below we have 13 mouth-watering recipes for everything from breakfast to dinner with a few air fryer appetizer recipes thrown in for good measure. Let us know which ones you decide to try and tell us how they turn out!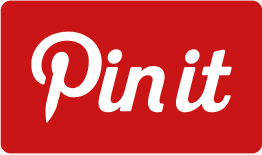 17 Must Make Air Fryer Recipes
Air Fried Macaroni and Cheese Bites – Wrap the delicious taste of creamy mac and cheese into a bite size crispy ball for the perfect party appetizer or lunch addition.
Air Fryer Pork Taquitos – Delicious taquitos filled with chicken or pork and made in your favorite air fryer! And if you are counting Weight Watcher Smart Points, these are only 8 points!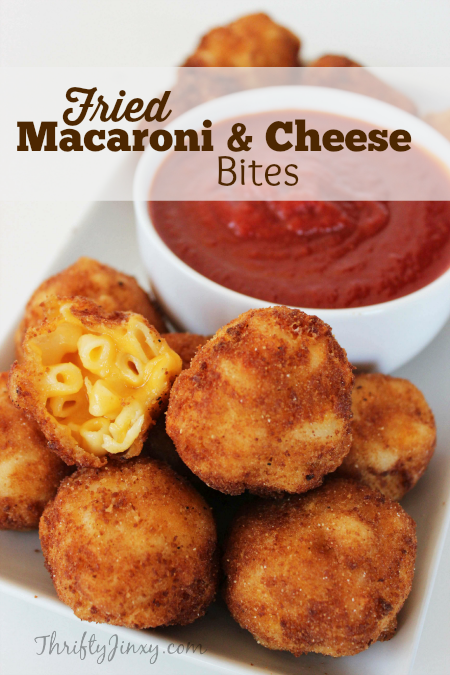 Air Fried Ravioli – These crispy bites are packed with flavor and easy to make starting with frozen ravioli. They're sure to satisfy a crowd.
Air Fryer Everything Bagel Seasoning Chicken Tenders – These Everything Bagel Seasoning Chicken Fingers are super easy and quick to make using your air fryer. Everything Bagel Seasoning kicks up the flavor to make the zippiest, crispiest, and totally delicious chicken fingers around!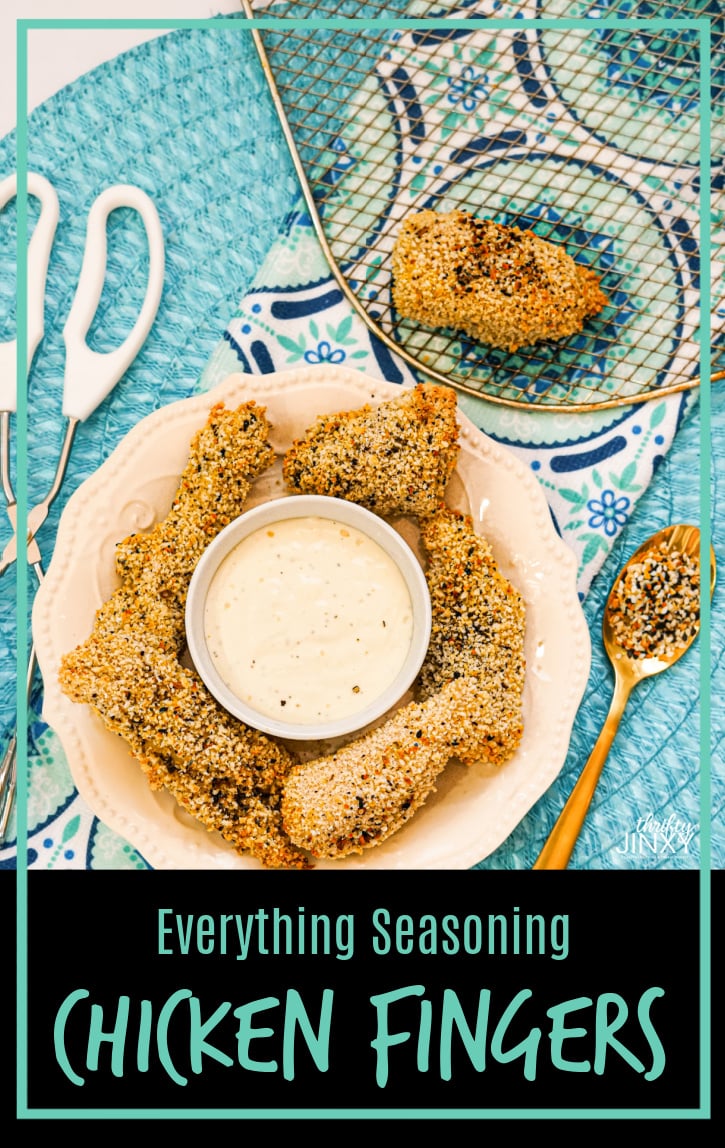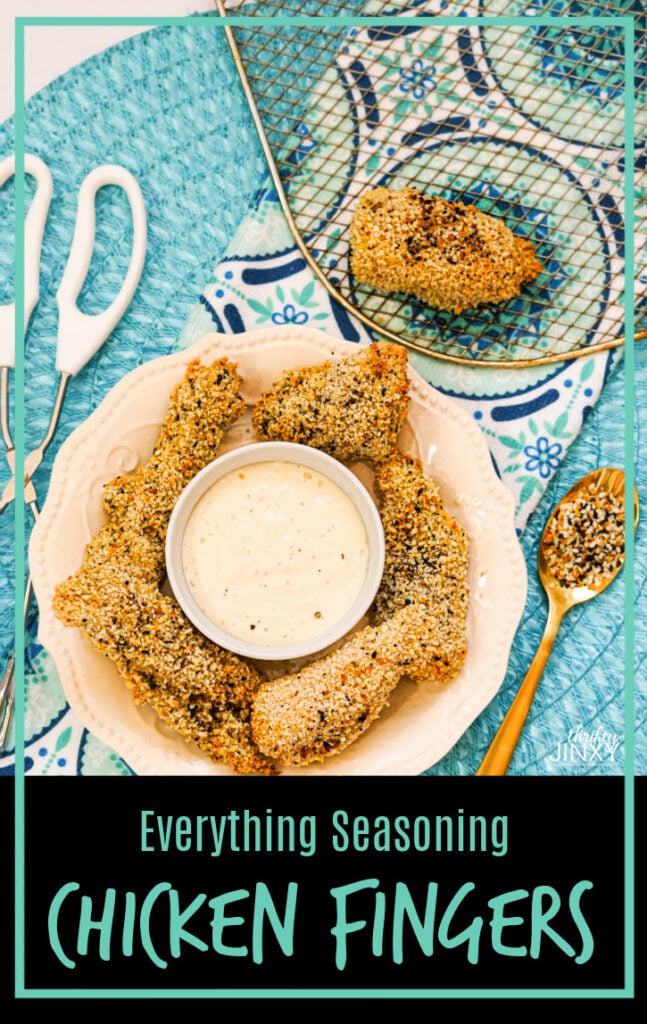 Air Fryer Pork Chops – These Air Fryer Pork Chops are everything delicious pork chops should be, only healthier. Nice and crispy on the outside, yet deliciously tender and juicy on the inside. And so much faster than cooking in the oven or on the stovetop!
Copycat Taco Bell Mexican Pizza in the Air Fryer – Make your fast food favorite BETTER with this this Air Fryer Taco Bell Mexican Pizza Copycat Recipe. It has a better flavor and fresher ingredients!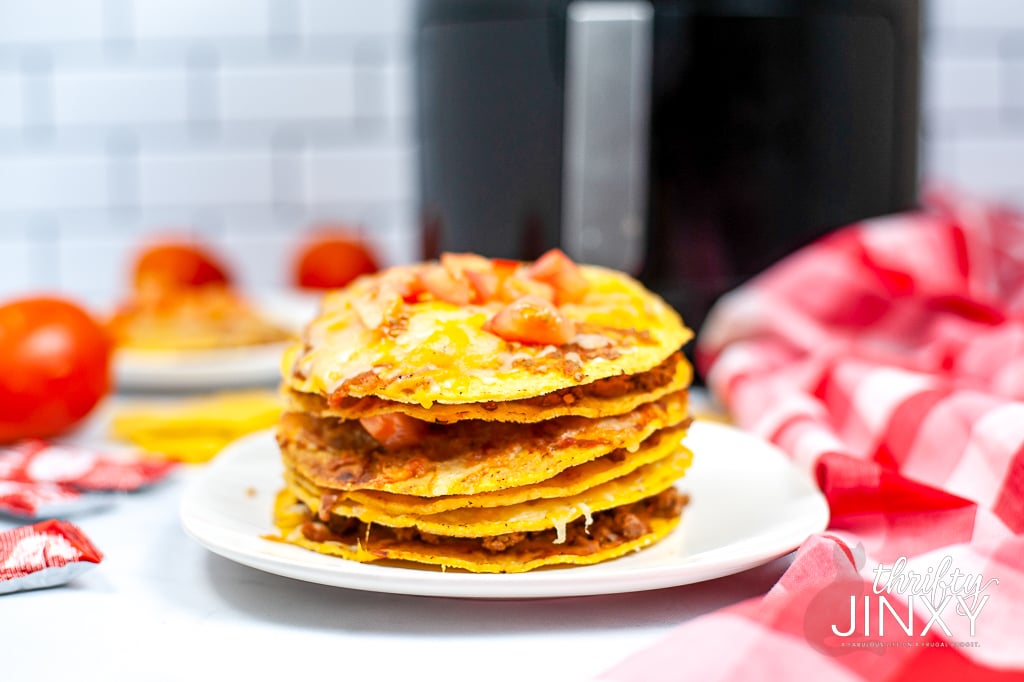 Air Fried Parmesan Shrimp – This simple and flavorful garlic and parmesan air-fried shrimp is ready in 10 minutes!
Air Fryer Steak Fries -Air Fryer Steak Fries are loaded with garlic & parmesan cheese. Perfect for game day, race day or as a bbq side dish. Delish!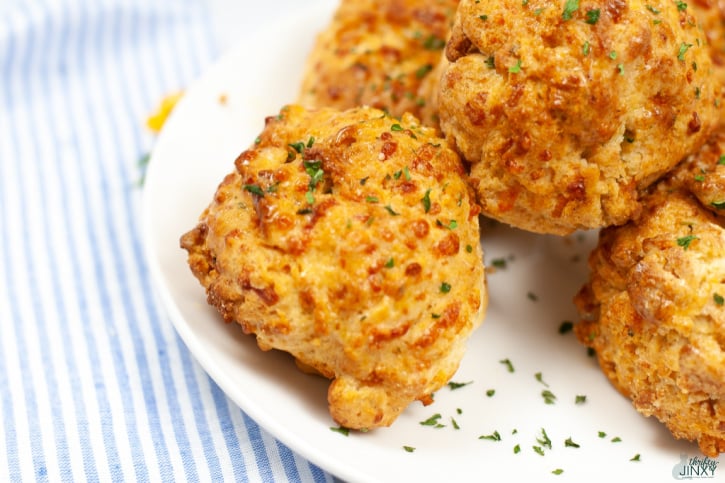 Copycat Red Lobster Biscuit Recipe – Cheddar Bay Biscuits in the Air Fryer – Using the air fryer to make Cheddar Bay Biscuits, brings that delicious restaurant favorite right into your house. They're SO GOOD!
Air Fryer Shrimp Scampi – Just 8 minutes start to finish to make this air fryer low carb keto shrimp scampi.So simple to make, so delicious, you won't believe it.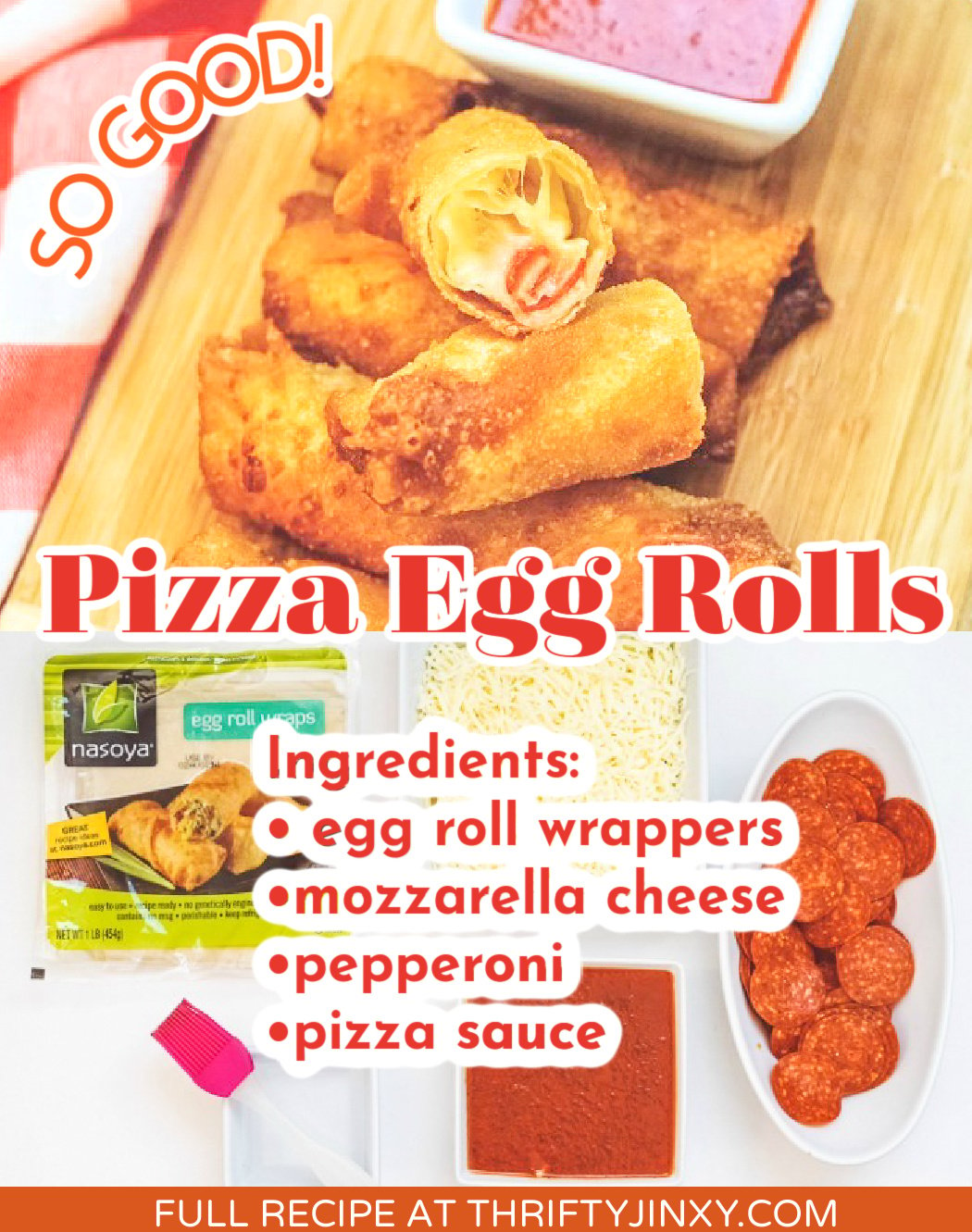 Pizza Egg Rolls – This easy-to-make Pizza Egg Rolls recipe features crispy egg roll wraps filled with pepperoni and ooey-gooey cheese. Serve with zesty pizza sauce for a crunchy and delicious snack or appetizer.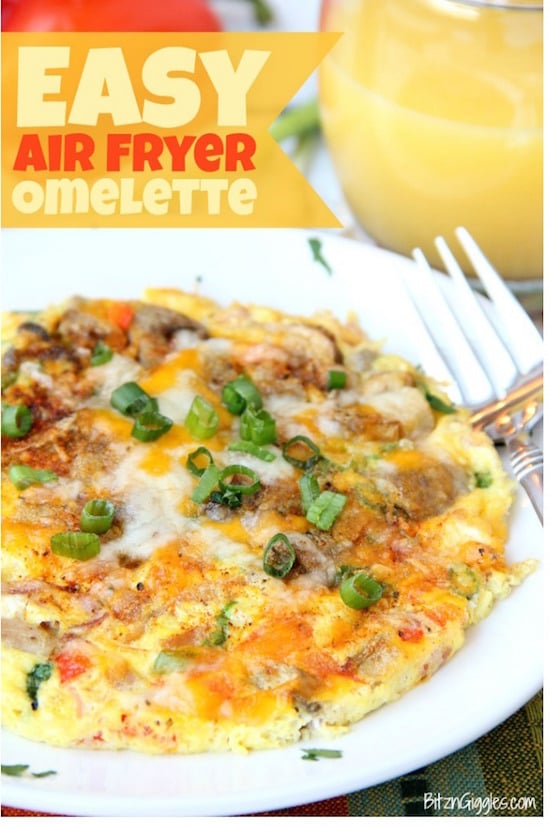 Air Fryer Omelettes – Prepared in the air fryer and filled with fresh veggies and cheese, this omelette is delicious and ready in 8 minutes!
Air Fryer Awesome Blossom – If you're a fan of the Blooming Onion, make this healthier version in the Air Fryer!
Air Fryer Cookbook for Beginners: Easy, Healthy & Low-Carb Recipes That Will Help Keep You Sane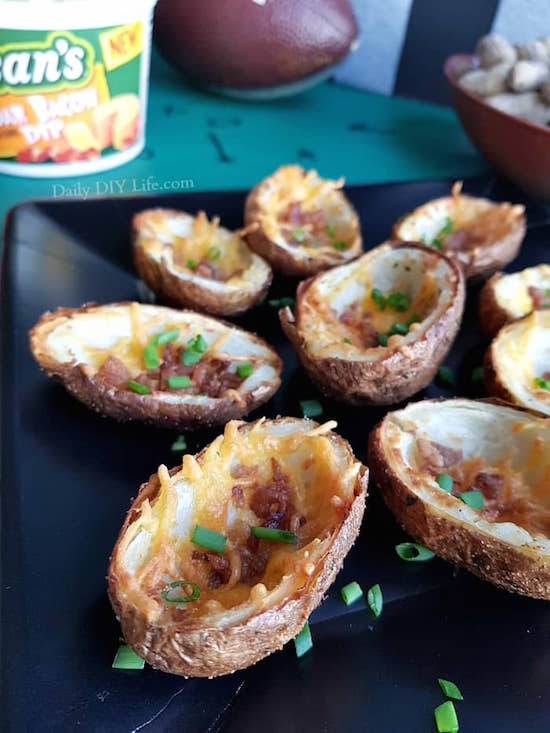 Crispy Air Fryer Potato Skins – If you love crispy potato skins loaded with all the good stuff, you'll find them here. Cooking them in the air fryer cuts your time in half. All the delicious toppings make them a hit with the whole family!
Air Fryer Hot Dogs – Do you love hot dogs that are grilled? These hot dogs when cooked in your air fryer take about 8 minutes and they are cooked equally all the way around the hot dog.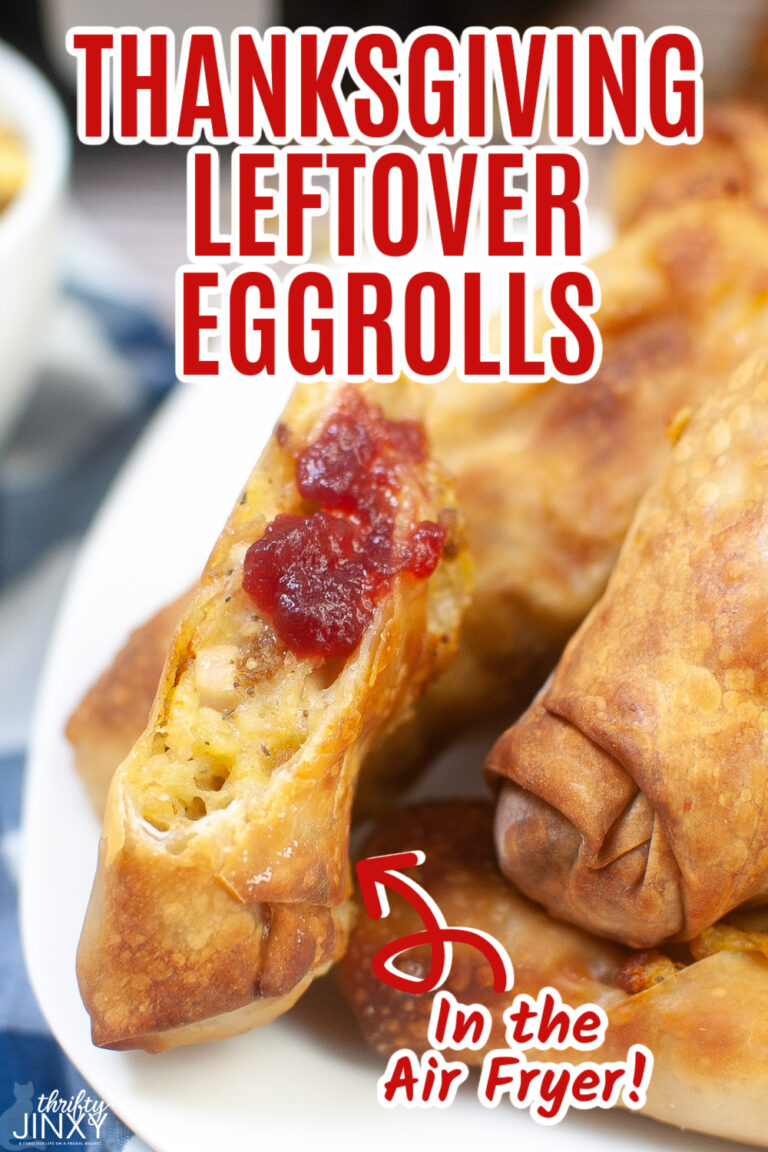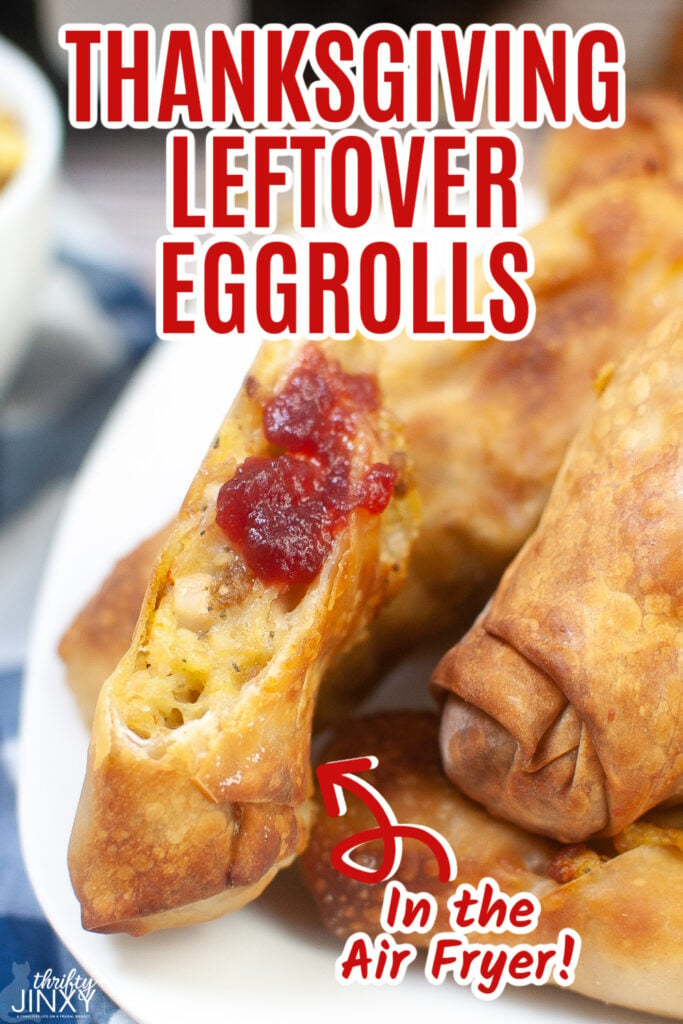 Thanksgiving Leftover Egg Rolls – These crispy rolls are designed to use up Thanksgiving leftovers including turkey, stuffing, mashed potatoes and cranberries, but you can adapt them to use up other leftovers as well.
Fruit Filled Air Fryer Hand Pies – While we're on the holiday theme, these easy-to-make hand pies only use 2 ingredients! To make them any time of year, use a different shape of cookie cutter or slice into squares.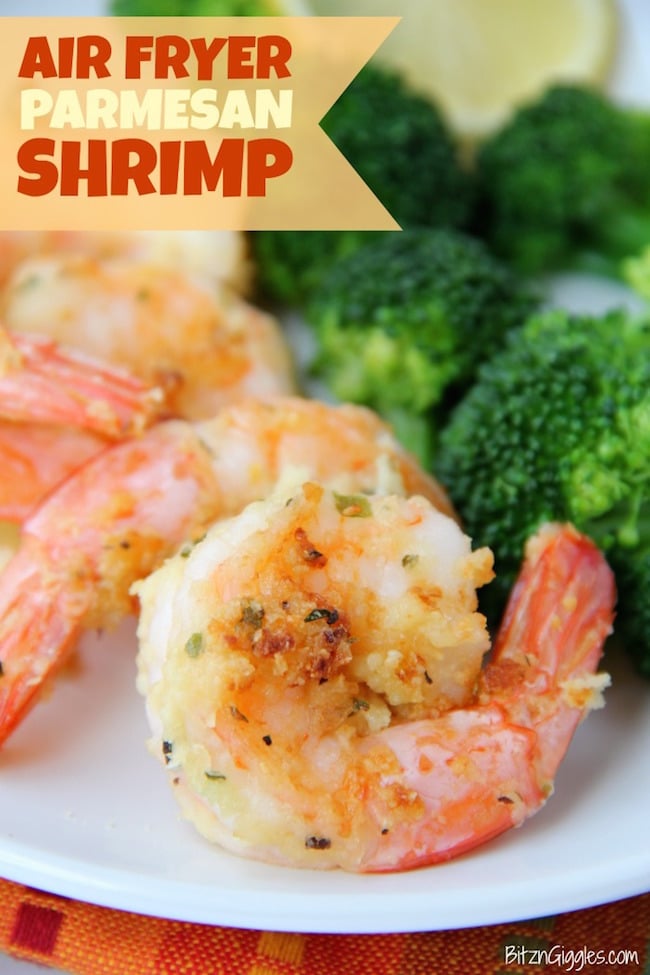 Air Fryer Burgers – Hey Burger Lovers. This post is for you and shows you how to make Juicy Air Fryer Hamburgers that the whole family will happily tuck into.
Air Fryer Empanadas – Air fryer empanadas are the perfect lunch or dessert depending on your filling. Using 2 Ingredient dough keeps it healthy and easy! Weight Watchers friendly too!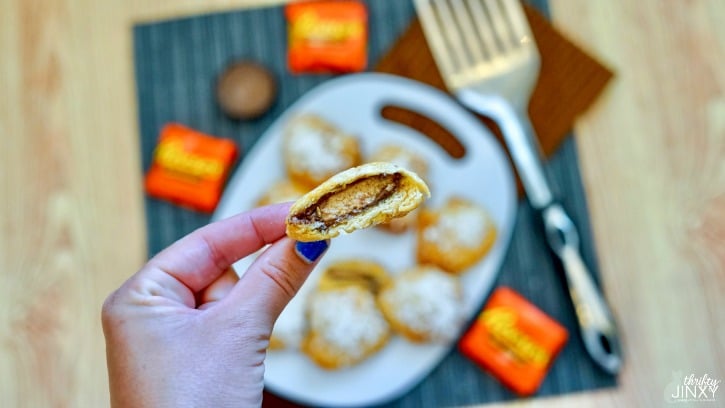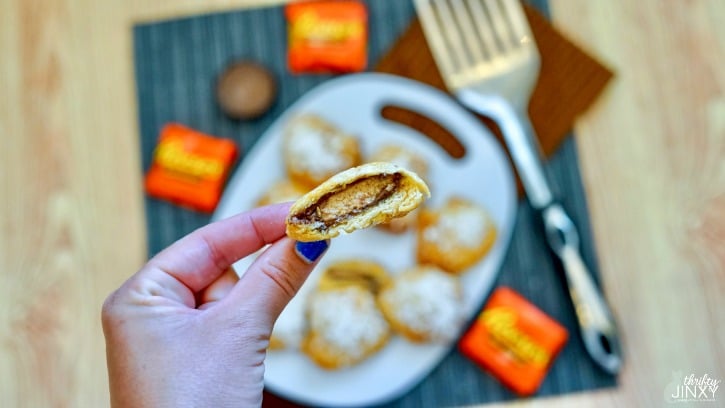 Air Fryer Reese's Recipe – We can't forget dessert! This sweet treat used only 3 ingredients and some cooking spray AND it takes only minutes to make. It gives you a yummy pastry dessert that is simply melt-in-your-mouth delicious!
Find 14 Air Fryer Chicken recipes HERE!