Take a look at our Avalon Bay Air Fryer review where I try the product first hand and even give you a video demonstration!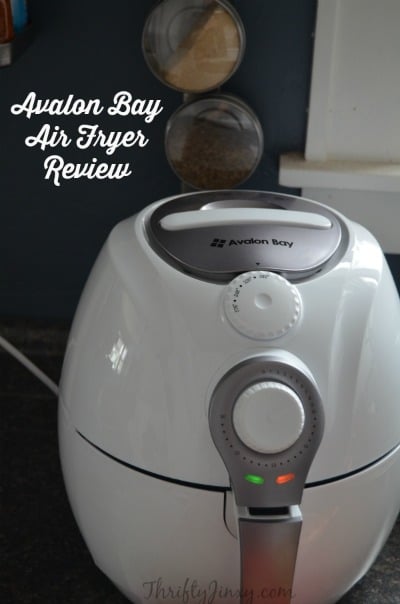 I have been hearing SO MUCH about air fryers lately and have been curious to give one a test run. I love the test of fried foods, but I do NOT like to fry things in my house. Not only does that mean a lot of added grease and oil on the foods we are eating, but it also stinks up the kitchen!
So, I was pretty excited to try my hand at a Avalon Bay Air Fryer Review and see what it was truly like. The Avalon Bay Air Fryer gives you the option to fry, bake, grill or roast your food all within its enclosed basket.
This product actually uses super hot air to cook your food. In a nutshell, it uses fan technology to remove the fat and oil from the food itself and lets it drip the holes in the bottom of the food basket. Then it AirFrys that food by lifting up that oil and coating the food. It does this over and over throughout cooking to get a nice, even doneness.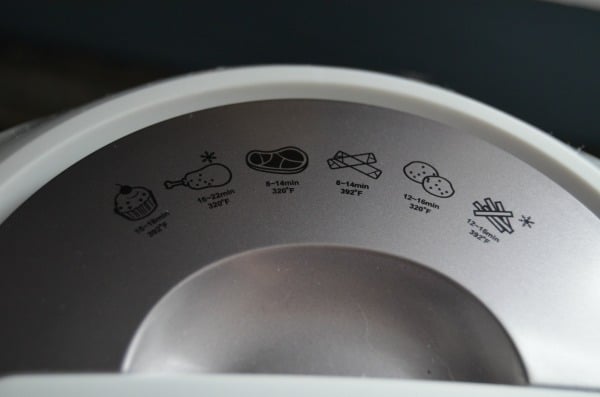 The Avalon Bay Air Fryer is also super easy to use. It only has two buttons on the top of the machine: one to set the temperature and one to set the time. As soon as the timer is set, it begins the cooking process and it starts to count down. It automatically shuts off as soon as the time has counted down, which is a great safety feature. It also means your food doesn't burn if you forget it for a few minutes!