Who's ready for air fryer chicken recipes? It's no surprise that chicken is the most frequently eaten meat in the United States.
It's delicious, a source of lean protein and very versatile! Versatility means it's easy to cook chicken several times per week and never get bored with it.
That versatility also includes cooking it in an air fryer. In just a few minutes you can have a deliciously cooked dinner ready for the family.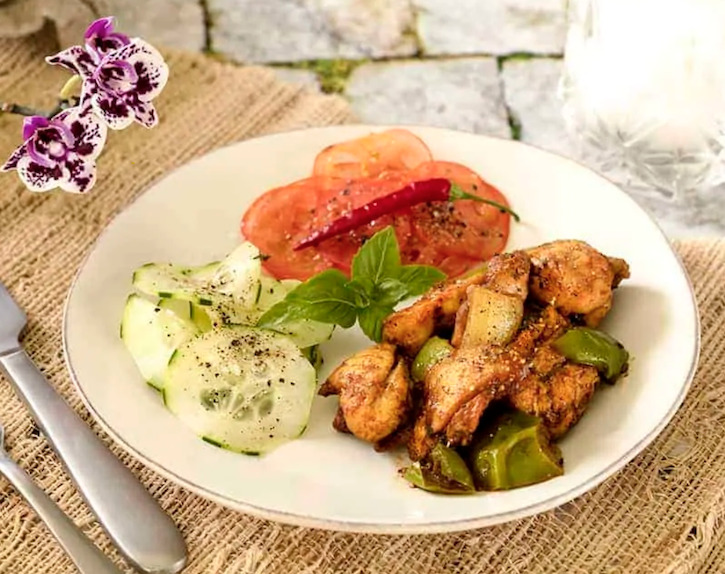 By using warm air that circulates over your chicken, an air fryer can keep the interior nice and moist while creating a crispy exterior.
Plus, you get those results without having to use a lot of added oil. That's a big bonus!
How to Choose an Air Fryer:
If you haven't yet purchased a hot air fryer, I recommend doing a bit of research as to which one to choose.
There are differences as to the quantity you can cook at once, how much counter space is needed for the airfryer, control panel options and, of course, price.
One of the most highly rated air fryers is the Ninja Air Fryer. It holds up well when comparing the food it cooks to traditionally deep-fried foods and it has a 4-quart ceramic-coated basket.
I just received the PowerXL Vortex Air Fryer. I haven't yet used it, but am excited to give it a try and let you know what I think.
I do see that it has great ratings and even without trying it yet, I LOVE the bright red color! (It's also available in black if red isn't your thing.)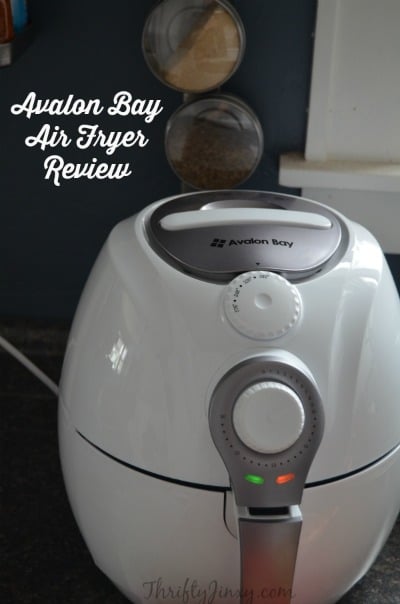 I have personally used an Avalon Bay Air Fryer. While I liked the way it cooked the food, the handle on mine broke, making it hard to replace and remove the cooking basket.
I can't totally place the blame on the fryer as I may have helped contribute to it breaking – so I'm undecided on that point!
When you choose your air fryer, just think about the features and size you need, then read reviews on the model you're considering before making your final purchase decision.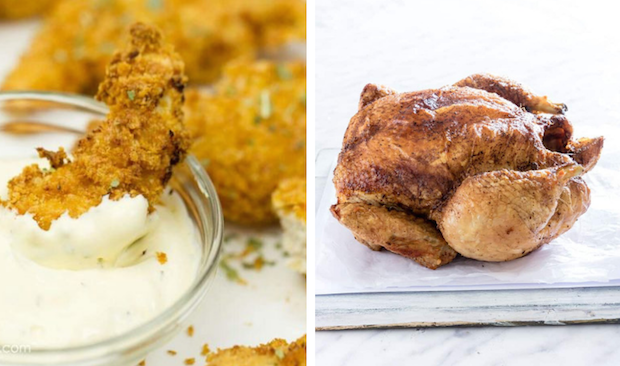 Important Air Fryer Accessories:
Before we get on to the recipes, one other thing I want to recommend is an Air Fryer Accessories Kit. While you can make tons of things in your air fryer just how it comes out of the box, having a few accessories gives you lots more options, makes cooking easier and can make your foods turn out even better.
Accessories like a pizza pan (which works for a lot more than pizza!), egg bite molds, muffin cups, metal racks, cake barrel, and silicone mats can all be extra helpful. While you can buy accessories individually, you'll save a lot more if you buy them as a kit like this one: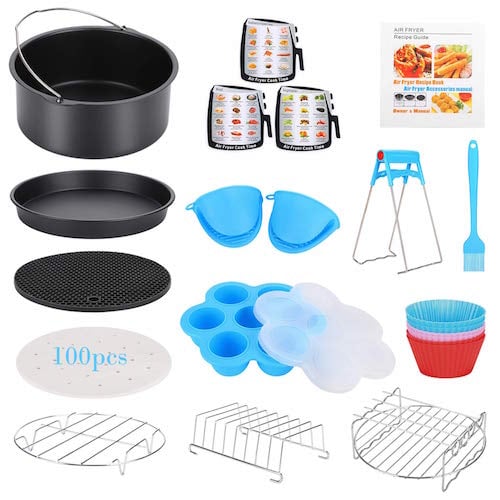 Now it's time to get on to these amazing chicken recipes, all made in the air fryer!
15 Flavorful Air Fryer Chicken Recipes
14 Flavorful Air Fryer Chicken Recipes
Make the most out of your air fryer with these 14 Air Fryer Chicken Recipes that are delicious for weeknight dinners, parties, game day or any day.