It's the beginning of a new year and lots of us are eating more healthy and trying to control what and how much we put into our bodies. One thing that really helps me to eat better is to cook more meals myself from scratch.
I like to make up my own recipes and play around in the kitchen, but a lot of times it is easier to start with some ideas. That's where this list of Weight Watchers Dinner Recipes comes in!
Especially if you are on the Weight Watchers program, it's helpful because each recipe says exactly how many points it is. All of these delicious dinner options range between 3.5 and 7 points. Definitely doable!
Get 3 Months of WW (Weight Watchers) for Free:
If you haven't already signed up for WW (Weight Watchers) now is a great time!
Right now you'll get your first three months FREE and pay $0 until spring when you sign up for a new OnlinePlus Membership!
Weight Watchers In 20 Minutes
Weight Watchers 50th Anniversary Cookbook: 280 Delicious Recipes for Every Meal
&
If you're looking to get a bunch of great recipes in a hurry, I have heard great things about both Weight Watchers In 20 Minutes and Weight Watchers 50th Anniversary Cookbook 280 Delicious Recipes for Every Meal. I always find that if I have an actual cookbook sitting there staring me in the face I'm much more likely to use it, rather than recipes on my phone or printed out from my desktop!
Weight Watchers Dinner Recipes
Chicken Corn Enchilada Bake – 7 Points– from Cafe Delites – A cheesy and warm dish full of comfort food featuring chicken and cheese.
Beef Chili with Butternut Squash – 4 Points– from Everyday Maven – This Butternut Squash Chili with Beef is the perfect easy Fall chili. Naturally gluten free and Whole30 compliant, you will want to make a double batch to stock your freezer!
Homestyle Meatloaf with Brown Sugar Glaze – 4 Points – from The Country Contessa – This homestyle meatloaf with brown sugar glaze can be tossed together the night before and baked after you get in from work.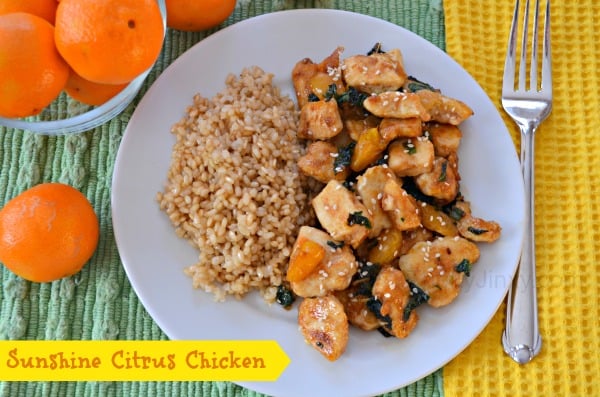 Roasted Butternut Squash Soup with Bacon – 3.5 Points – from Heather Likes Food – This Roasted Butternut Squash Soup is bright, colorful and brimming with sweet squash-y goodness. Top it with some bacon and a little bit of cheese to take it totally over the top!
Asian Lettuce Wraps -4 Points – from Recipe Girl – Here's a super easy recipe for Sweet and Spicy Chicken Lettuce Wraps. It's healthy and quick enough to make for a weeknight dinner.
Chicken Pot Pie with Biscuits – 5 Points – From Kelly Stillwell – Chicken pot pie is the ultimate comfort food and this delicious version with biscuits is only 5 points!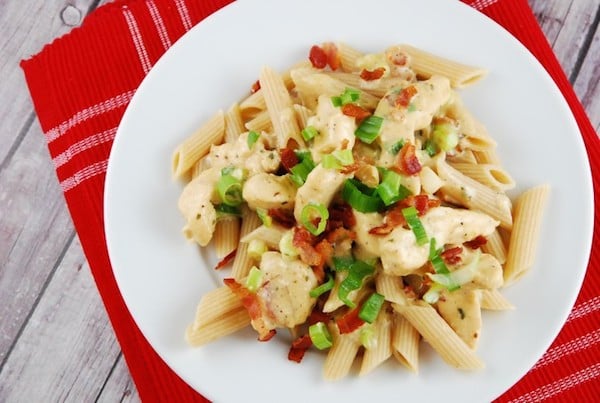 Taco Soup – 4 Points – from Our Best Bites – This family-friendly taco soup is packed with protein and fiber, uses a whole bunch of pantry staples, and feeds a small army!
Air Fryer Hibachi Shrimp Dinner – 3 Points – from Recipes from a Pantry – It's so quick and easy to make this delicious restaurant-quality Japanese meal, it's sure to become your new favorite go-to recipe! Suitable for gluten-free and low carb diets.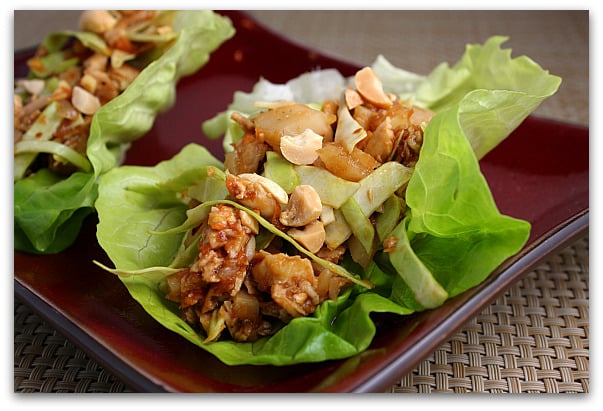 Chicken Bacon Ranch Pasta – 6 Points – from LaaLoosh – A mouthful of heaven, this dish will have you salivating with anticipation. Crisp, salty bacon combined with a creamy cheese sauce and sautéed chicken, served atop warm whole wheat pasta – it's hard to believe this is a Weight Watchers recipe.
Healthy Buffalo Chicken Mac & Cheese- 7 Points – from Organize Yourself Skinny – This ooey, gooey mac and cheese hits the spot with that little spice kick in the end from the buffalo sauce- SO GOOD!
Mexican Cauliflower Rice Bowl – 0 Points – from The Belly Rules the Mind – Cut down your carb intake through this awesome and delicious Instant pot Mexican Cauliflower Rice Bowl. This easy cauliflower rice bowl recipe tastes amazing and works for any meal of the day.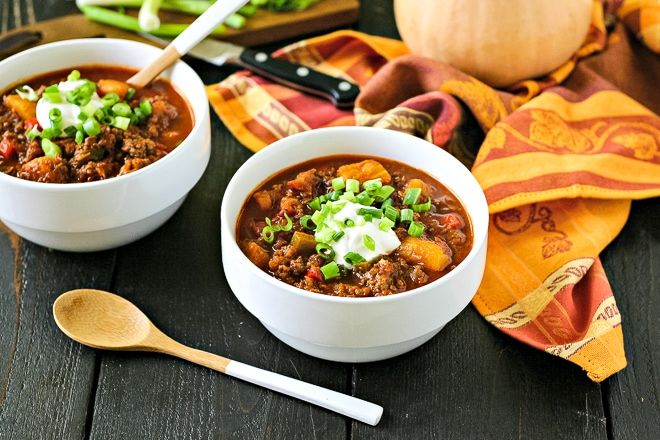 Chicken Enchilada Quesadillias – 4 Points– from Mantitlement – We're in Tex Mex heaven with this quesadilla and enchilada combined into one meal!
Spaghetti Meatball Soup – 6 Points– from Emily Bites – Everybody loves spaghetti and meatballs and now you can enjoy them as a hearty soup!
Now that you have some dinners planned, you'll also want to check out our great Weight Watchers Breakfast Recipes Roundup! With everything from delicious pancakes, to muffins, scones, hash and more – we have lots of great breakfast ideas, all under 6 points per serving!