These Top 8 Weight Loss Cookbooks for Healthy Eating can help you plan your meals, eat well and lose weight!
Even for those of us who say we don't make New Year's resolutions, there is still a common feeling at this time of year that we can make a new start and start new health habits – especially when it comes to food and exercise.
I know that my husband and I are personally recommitting ourselves to eating better and getting more active. We actually started to ramp this up the day after Christmas – kind of a running start to the New Year!
If you're planning to lose some weight and eat better this year, cooking your own meals (in my opinion) is the best way to do it.
That way you control exactly what is going into your meals and subsequently exactly what is going into your body. You're also able to modify your meals to fit what you like to eat and how you like to eat it.
Get 3 Months of WW (Weight Watchers) for Free:
If you haven't already signed up for WW (Weight Watchers) now is a great time!
Right now you'll get your first three months FREE and pay $0 until spring when you sign up for a new OnlinePlus Membership!
To help you get a healthy start, we have rounded up the top 8 weight loss cookbooks for the new year. They're full of delicious recipes that make it easier to make good choices.
Top 8 Weight Loss Cookbooks for Healthy Eating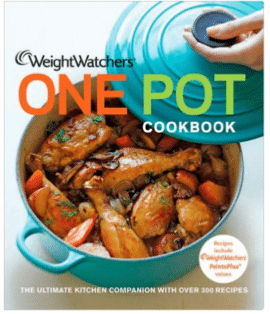 1. Weight Watchers One Pot Cookbook – Enjoy over 300 delicious and comforting one-pot recipes that include casseroles, pastas, soups and stews, light stir-fries, and desserts—all accompanied by 100 beautiful, 4-color photographs.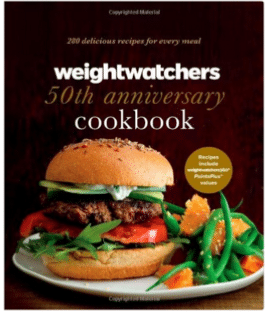 2. Weight Watchers 50th Anniversary Cookbook 280 Delicious Recipes for Every Meal – Wow! Weight Watchers has been around for half a century! In this book you'll find Weight Watchers favorites all updated, featuring fresh ingredients, how-to tips, Weight Watchers lore, and nutritional info and PointsPlus® values for the newest program, Weight Watchers 360°.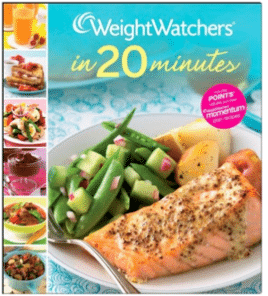 3. Weight Watchers In 20 Minutes – Even if your lifestyle is crazy-busy, a great meal is only a short time away with Weight Watchers in 20 Minutes. Here you'll find a tasty collection of the newest Weight Watchers recipes all designed to be ready in a hurry.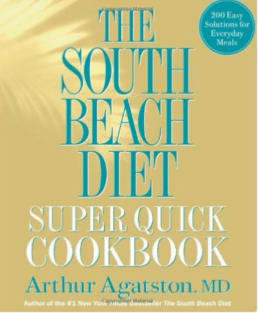 4. The South Beach Diet Super Quick Cookbook 200 Easy Solutions for Everyday Meals – Make meals that fit the South Beach Diet lifestyle in a hurry with 200 family-pleasing recipes and 60 taste-tempting color photographs. You will be able to serve up a fast, delicious, diet-conscious meal every night of the week.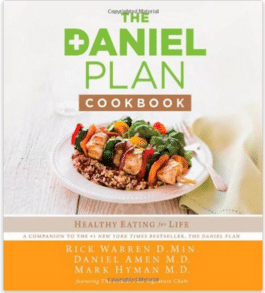 5. The Daniel Plan Cookbook Healthy Eating for Life – This beautiful four-color cookbook is filled with over 100 delicious, Daniel Plan-approved recipes offering an abundance of options to bring healthy cooking into your kitchen.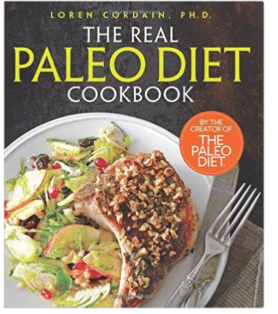 6. The Real Paleo Diet Cookbook 250 All-New Recipes – Make Paleo cooking easier than ever with this collection of 200 one-pan recipes that take 20 minutes or less for complete prep and clean up!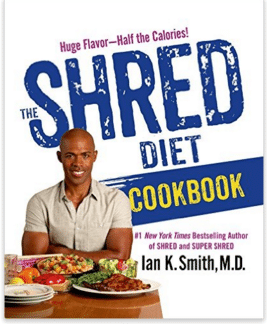 7. The Shred Diet Cookbook – In Dr. Ian's first-ever cookbook, he's deliciously answering the question so many of those dieters have asked: "Can I eat that on SHRED?" It includes a plethora of ideas for meals and snacks.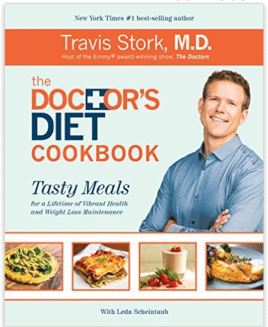 8. The Doctor's Diet Cookbook Tasty Meals for a Lifetime of Vibrant Health and Weight Loss Maintenance – The Doctor's Diet Cookbook is a collection of simple, delicious, and balanced recipes that will help you maintain a healthy weight now and throughout your life.
Which one will YOU start with?