I love cooking with onions. I think they make almost any savory dish taste better. What I do NOT love is having my eyes water, or worse, heading into full blown crying when I cut up a juicy onion! That's why it's a must to use these simple tips for how to cut onions without crying. It seems like the fresher the onion, the more likely it is to make me cry. But of course the fresh onions are the ones that taste the best! Follow these helpful ideas to avoid the tears and continue enjoying tasty onions in your cooking!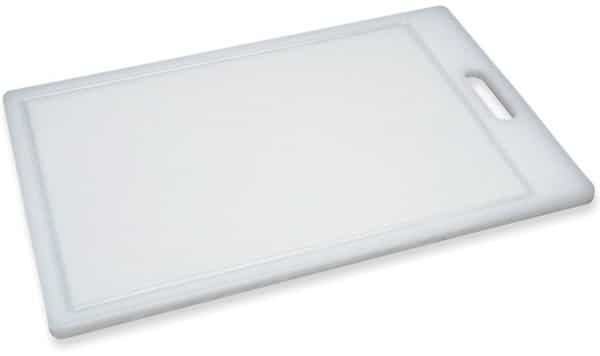 Before you get started with chopping, you may also want to choose a cutting board that won't pick up the onion odors. I have had a Prepworks Cutting Board for over 6 years and it has held up this whole time without stains and without odors! It's made of white polyethylene that washes up easily and is even dishwasher safe. I have gotten some cut marks in it over the years, but it still works perfectly!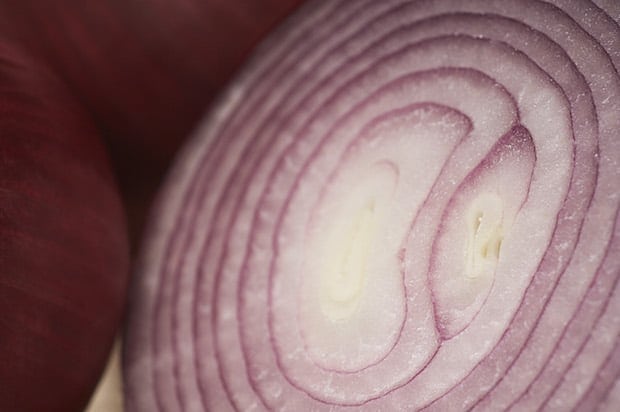 How to Cut Onions without Crying
Cut Under Running Water

Probably the most popular and easiest option is to slice your onions under running water. The running water redirects the onion vapors away from your eyes, leaving you tear-free. Of course, once you get to the dicing portion you'll need to transfer to a cutting board.

Cut Under a Vent

If you don't want to keep the water running and your kitchen has a good stovetop vent or overhead fan, you can easily keep tears away. Just turn it on to high speed and chop your onions underneath it. The fan redirects the fumes, pulling them up and away from your eyes.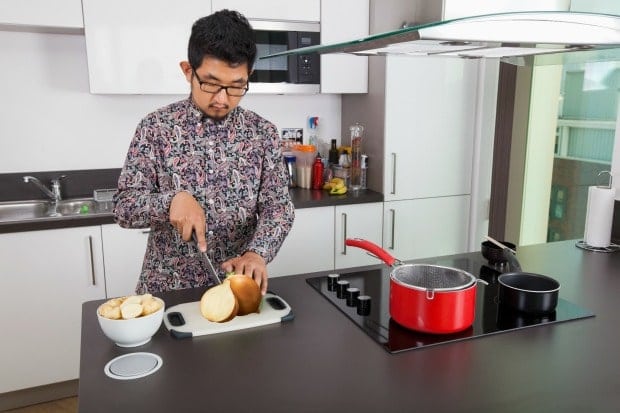 Freeze Them

For another easy option, just toss your onion in the freezer for 15-20 minutes before you cut it. The cold keeps the onion from releasing the chemicals that cause your eyes to sting.

Soaking

Although this method will make the taste of your onions slightly milder, it works well in many dishes. Just soak your onion in a bowl of water for about 15-20 minutes before chopping. The water will absorb the onion's sulfuric compounds, making the taste more mild and taking away the eye irritating chemicals.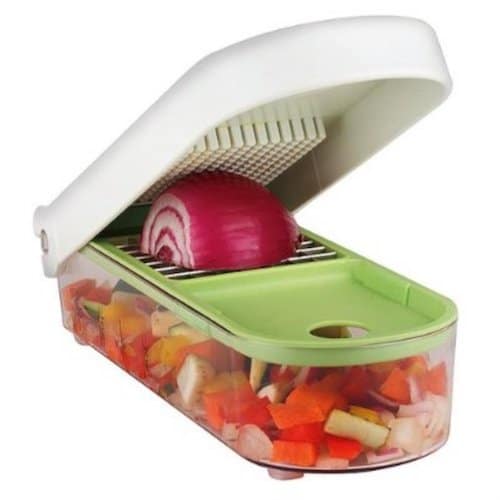 Chop Faster

NO, I don't want you to move that knife faster and run the risk of hurting cutting yourself. What you CAN do is use a utensil that makes chopping go much more quickly. A tool like the Vidalia Chop Wizard lets you chop your onions in half the time. You just place your onion on top of the stainless steel blade grate and with one swift motion, push the top lid down. Easy peasy.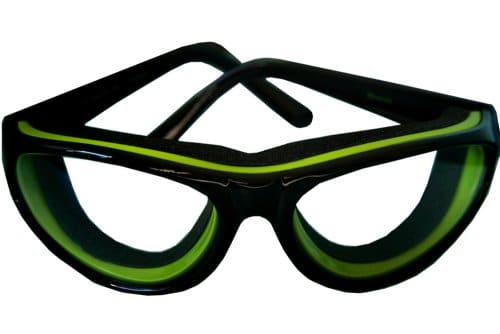 Wear Goggles

If none of the first four methods work for you or you just have a zero tolerance for the onion's eye irritating effects, try a pair of goggles. While there are goggles made specifically for cutting onions, but if you have a pair of swim goggles you can try those as well. This option keeps the fumes completely out of your eyes.
Do you have any other ideas for how to chop unions without crying?