For a movie filled with childlike wonder like Mary Poppins Returns, wonderful child actors are essential! Pixie Davies, Nathanael Saleh and Joel Dawson as Anabel, John and Georgie Banks are amazing AND adorable.
Last month, while in Los Angeles for the Mary Poppins Returns world premiere, I also had a chance to sit down and chat with Pixie and Joel and talk about the excitement of being a part of this magical movie.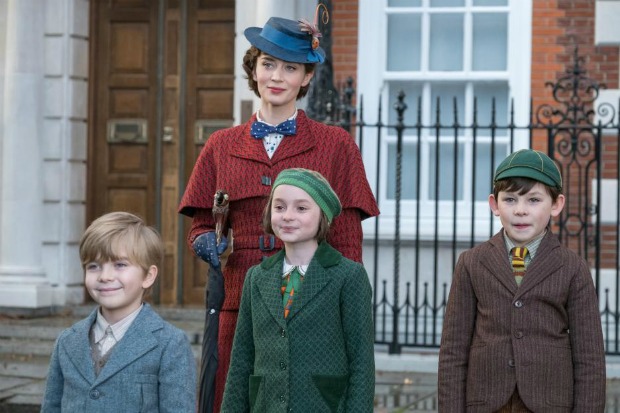 I just have to say what a delight it was to speak with both of these young actors. They are both so bright, excited about what they do and downright adorable!
Getting the Role
Joel told us about the moment he found out he had the role of Georgie. "My agent already knew, so she came over and as she was there Rob Marshall called me and he said 'we want you to have the part'. I had it on speakerphone and everyone was just so silent and my eyes were watering. And my mum was squealing after the phone call."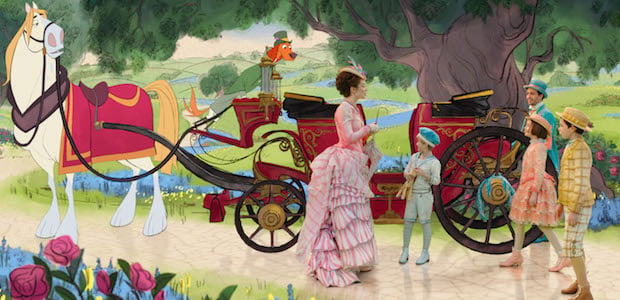 The Mary Poppins Returns Costumes
Pixie said the costumes were beautiful. "I really liked them 'cause I like dressing kind of funky. And it was really awesome wearing some really cool clothes from another century." Pixie especially admired the costumes from the animation sequences." She said, "they were hand-painted and handmade. Well, all the costumes are handmade but the hand-painted ones are really, really special."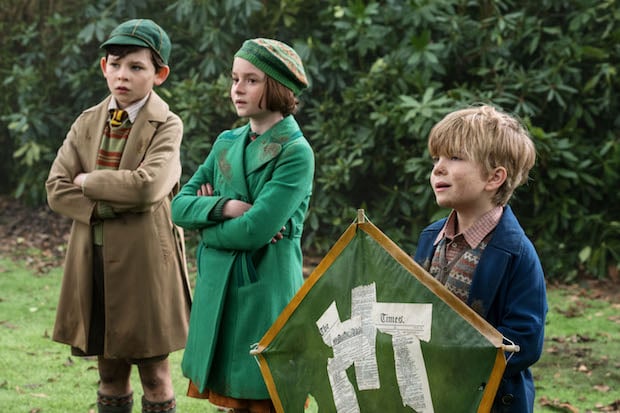 Working with Director Rob Marshall
"He's such a lovely director, honestly," said Pixie. "He is the nicest man. And he's so helpful because if you don't really understand the note then he'll explain it a bit more. He's just such a nice, lovely man."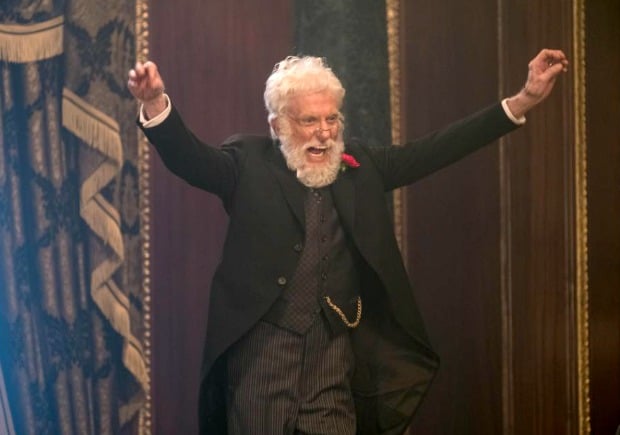 Working with Dick Van Dyke
When asked to describe what it was like to work with Dick Van Dyke, Pixie answered, "Amazing. Words cannot describe it. It was so incredible because he was in the first one and he's just iconic. He's a legend. And he's a legend to me because he was in the first one. He was in a lot of other Disney movies and it was really, really special."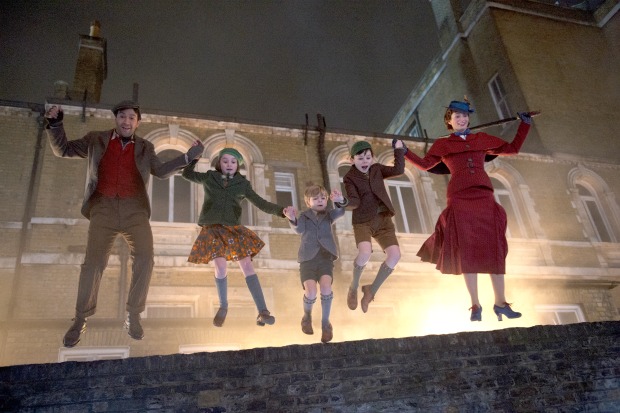 Favorite Scenes in Mary Poppins Returns
Pixie's favorite scene is Trip a Little Light Fantastic. "It was just incredible watching the dance. It just gets better every time." Joel said, "I really liked the part when I had to dive through the bushes and then got dragged along by the kite. That was a really fun scene."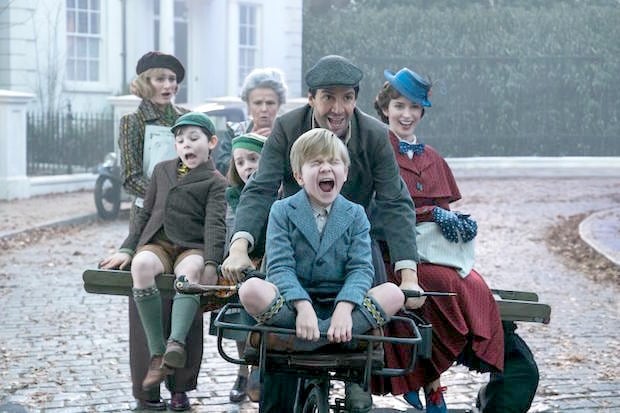 Passing Time on the Set Between Scenes
"We had tutoring a lot," said Pixie, "which was, it was okay, you know, it was tutoring. But we had quite a lot of fun. We had like tents, and there was a place called craft services – the most magical place on earth. There was lots of food and it was great." Joel added that "one day they had a chocolate water fountain with marshmallows and cookies." They were both very impressed with that!
Advice for Kids Wanting to Act
Pixie's advice is, "If you really want to pursue it then just do, because honestly it's the greatest feeling when you're on set, and it just gives you that buzz." Joel's advice?? "Business is business."
For more about Mary Poppins Returns, see also:
My Mary Poppins Returns Movie Review
The Music and Magic of Mary Poppins Returns
How Emily Blunt Tackled Her Challenging Mary Poppins Returns Role: An Interview
Lin-Manuel Miranda Trips a Little Light Fantastic in Mary Poppins Returns
An Interview with Mary Poppins Returns Director Rob Marshall
A Magical Night: My Mary Poppins Returns World Premiere Experience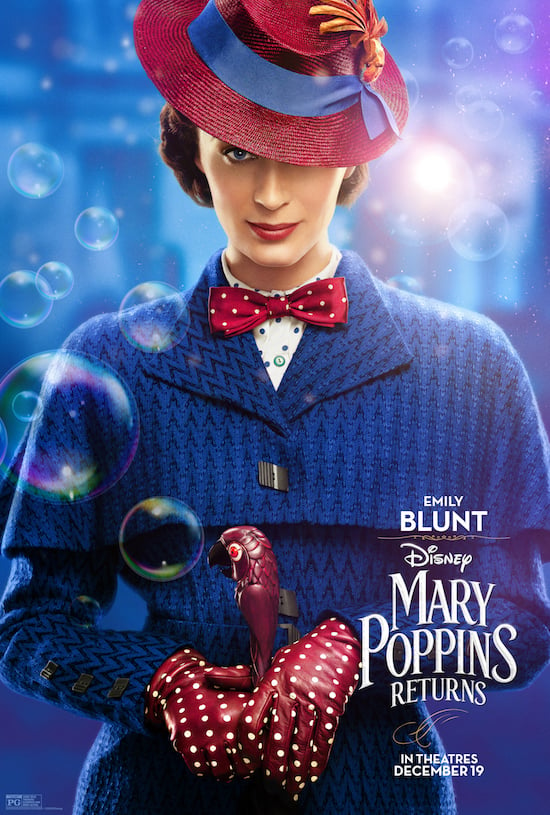 MARY POPPINS RETURNS arrives in theatres everywhere on December 19th!
Like MARY POPPINS RETURNS on Facebook
Follow Walt Disney Studios on Twitter
Follow MARY POPPINS RETURNS on Instagram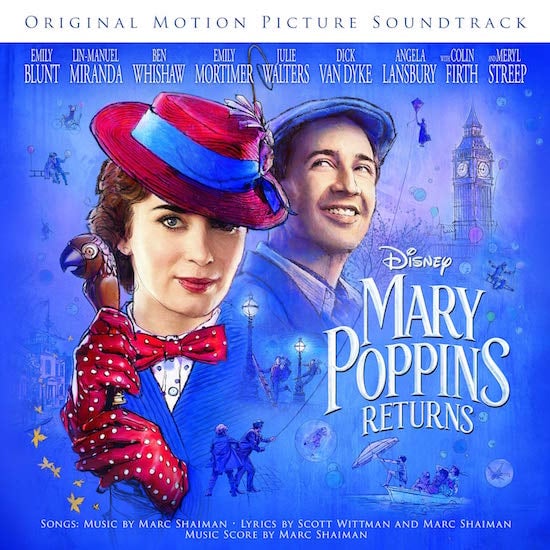 The Mary Poppins Returns Soundtrack is available NOW!