Disney's THE NUTCRACKER AND THE FOUR REALMS is now available on Digital, Movies Anywhere, 4K Ultra HD, Blu-ray™ and DVD! If you missed in the theater or if you're just ready to watch it again with the family at home, now is your chance!
This is a magic-filled movie with so much to dazzle the eye. In case you haven't yet seen it, check out my post about with 5 Reasons Disney's The Nutcracker and the Four Realms is a Beautiful Movie.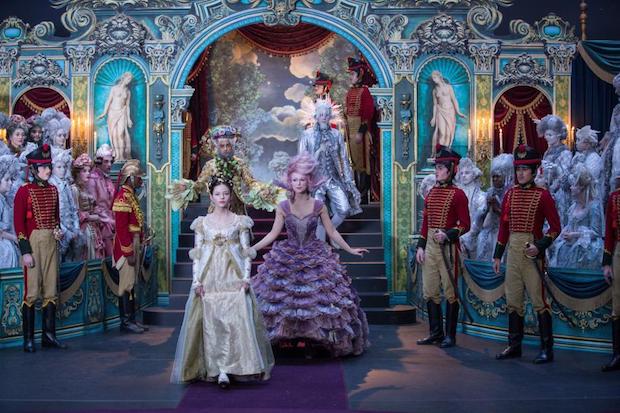 Now that the movie is available for home viewing, it is coming with lots of extras and bonus features! Check them all out:
BLU-RAY:
• On Pointe: A Conversation with Misty Copeland – Copeland shares the thrill of portraying one of her favorite characters in a whole new way.
• Unwrapping "The Nutcracker and the Four Realms" – Dive into the production design, sets, costumes and more that helped transform a beloved ballet into an adventurous movie.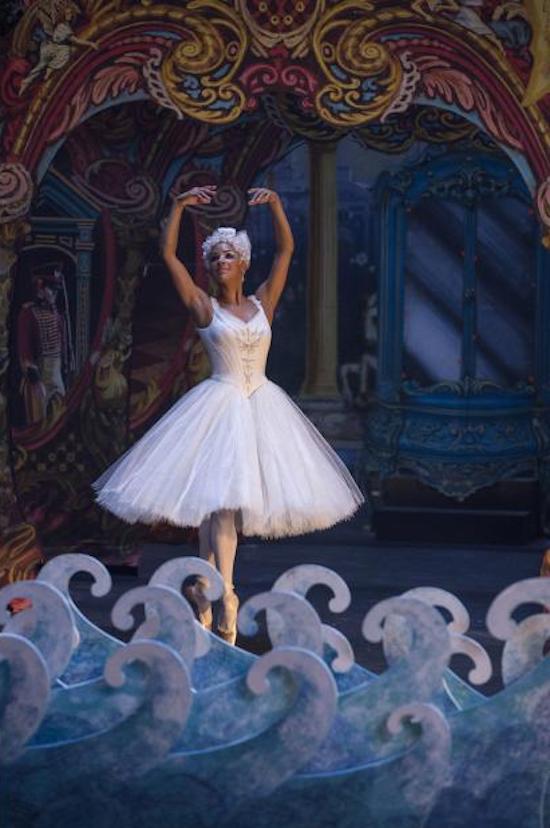 • Deleted Scenes –
o The Stahlbaums Arrive- As the Stahlbaums enter the Christmas Eve ball, the butler attempts to announce them to the assembled guests.
o Follow Your Ribbon- Drosselmeyer encourages a reluctant Clara to go find her gift.
o Deleted Scene: Clara Asks About Her Mother- Sugar Plum gives Clara a tour of her mother's bedroom.
o Left, Left, Left, Left, Left- Wandering lost in the forest, palace guards Cavalier and Harlequin quarrel about which way to go.
o Out with the Old- Sugar Plum makes sweeping changes to the palace decor.
• Music Videos – "
o "Fall on Me" Performed by Andrea Bocelli Featuring Matteo Bocelli- Experience superstar tenor Andrea Bocelli and his son Matteo Bocelli performing their first duet together in this uplifting song.
o "The Nutcracker Suite" Performed by Lang Lang- Get swept up in a series of images from the movie, set to Tchaikovsky's music and featuring world-renowned pianist Lang Lang.
ON DIGITAL:
• Unwrapped: The Visual Effects of "The Nutcracker and the Four Realms"- View a reel that explores the layers of effects in sequences of the film.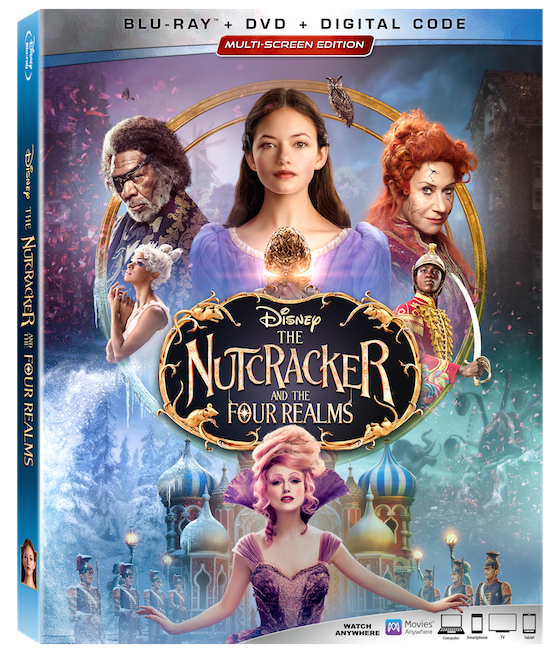 To plan your Nutcracker and the Four Realms movie night at home, a sweet treat sounds good, right? You can make one with this delicious Mother Ginger's Crinkle Cookies Recipe. It even has instructions to make the cute little marzipan mice!