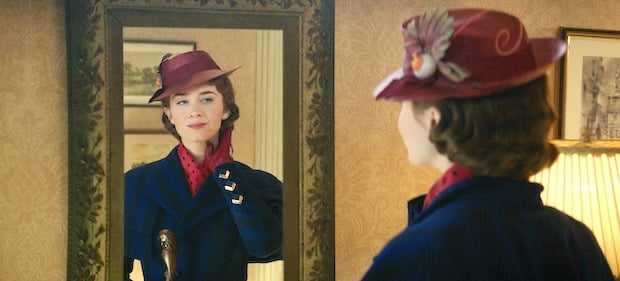 If there was ever a question as to whether a film could live up to the iconic original Mary Poppins, Director Rob Marshall and an amazing cast led by Emily Blunt and Lin-Manuel Miranda have proven that the answer is YES.
Mary Poppins Returns is a magical adventure that helps us remember the importance of joy and imagination, while entertaining us with amazing songs, spectacular dance numbers and a touching story.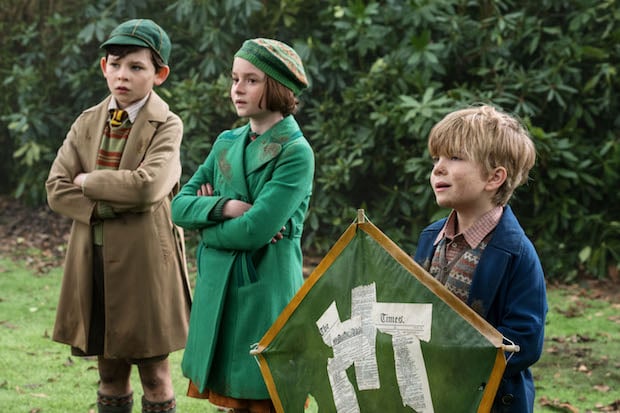 If that hasn't told you everything you need to know to get you to the theater when it opens on December 19th, let me elaborate! And I will try to refrain from using the word amazing in every paragraph – time to get the thesaurus!
There are movies I like and there are movies I think are great. But, there are very few movies I truly get excited about. Mary Poppins Returns is one of those "getting excited about" movies!
Since I first saw it two days in a row back at the end of November, I have been anxiously waiting the chance to see it again. I'm happy that I can at least listen to the Mary Poppins Returns Soundtrack since it is available already, but seeing the movie itself on the big screen is a wonderful experience.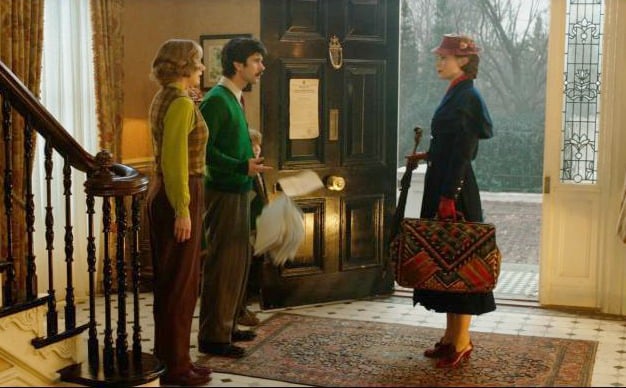 The story of Mary Poppins Returns is set in London in the 1930s during the Great Slump (what we called the Great Depression). The Banks children are now grown and recently-widowed Michael Banks now has three children of his own. As he faces the loss of the family home to repossession by the bank, Mary Poppins swoops in to help the family – both the now-adult Banks children and the new generation. She and her friend Jack, the lamplighter, open the family to the world of imagination, leading them on fantastic adventures and a quest to save the family home.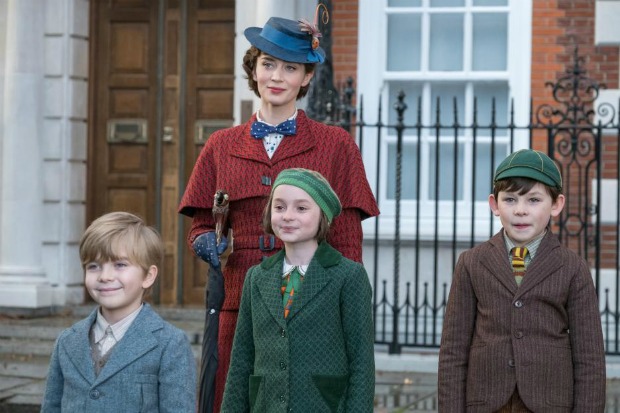 Let's start with the cast. I can't think of anyone who could have possibly done a better job as Mary Poppins than Emily Blunt. It's no wonder she has already received both Golden Globe and Screen Actors Guild Awards nominations for Best Actress. She fully inhabits the character of Mary Poppins as a her witty and stern, yet playful self. She can portray a whole sentence (more like a whole paragraph) with just one wry or steely look.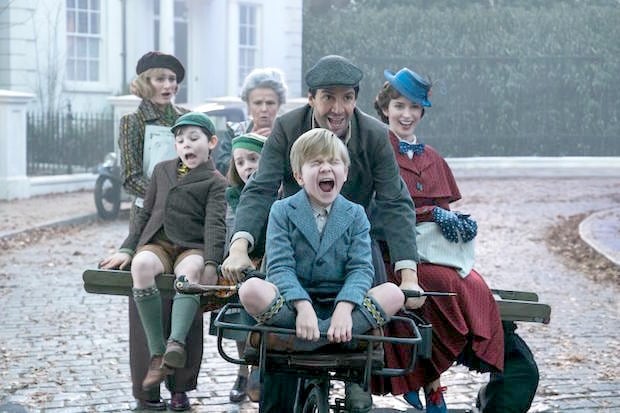 Lin-Manuel Miranda, as Jack, shines with amazing performances. We already knew he could sing, but his dancing is also top notch! He creates a lovable, memorable character, and I think he does an admirable job pulling off the cockney accent!
Speaking of singing and dancing, the music and dance numbers are just what we lovers of musicals have been waiting for! Songwriters Marc Shaiman & Scott Wittman have built on the music from the original Mary Poppins and taken it from there. You can hear strains from the classic songs woven throughout the score, but the new songs stand 100% on their own.
If you love touching ballads, you'll find them, but I personally love the bright and catchy "Can You Imagine That?", "Trip a Little Light Fantastic" and its AMAZING 8-minute dance scene complete with BMX trick riders, and the rousing "A Cover Is Not the Book" performed dancehall style in a fabulous animation sequence.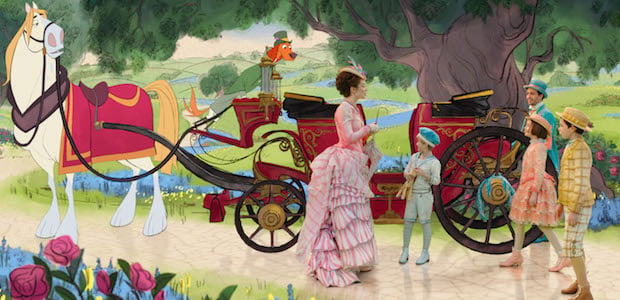 And that of course brings me to the animated scenes! These are done so well with beautiful hand drawn animation that we rarely see anymore. They make the screen so bright and vibrant – a whole fantasy world come to life!
Adding to all of this there are incredible costumes by Sandy Powell (including hand-painted costumes for the animated scenes), beautiful sets that make us feel transported to London, and the rest of the talented cast. Ben Whishaw as Michael Banks and Emily Mortimer as Jane Banks are perfect as are the new generation of Banks children, Pixie Davies, Nathanael Saleh and introducing Joel Dawson.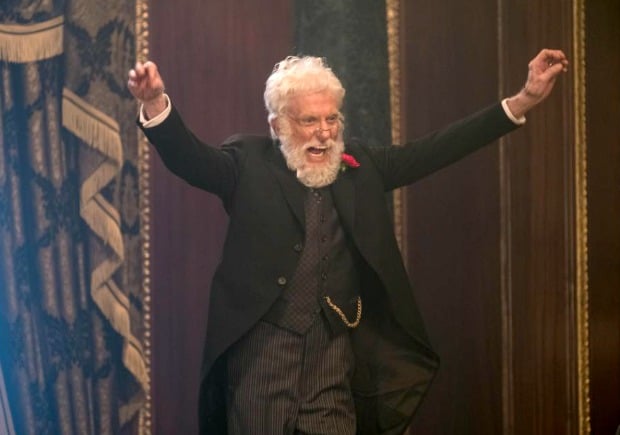 And I can't skip mentioning Colin Firth as Mr. Wilkins, Meryl Streep as Cousin Topsy, Julie Waters as Ellen the housekeeper and an appearance by Angela Lansbury as the Balloon Lady. Of course a BIG highlight is Dick Van Dyke is Mr. Dawes, Jr., the retired chairman of the bank. It's worth going to the theater just for a chance to see him perform, even if it is for only one scene!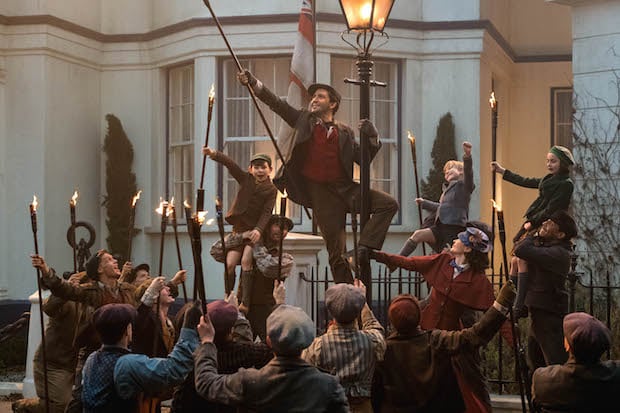 I'm truly in love with Mary Poppins Returns. The times we live in aren't always the happiest and they can actually be quite spirit-dampening and even scary. This movie feels like exactly what we need right now. It's a reminder that we can always search for joy and wonder and help bring it to others and, if we're down, there's Nowhere to Go But Up.
For more about the movie, see also:
The Music and Magic of Mary Poppins Returns
How Emily Blunt Tackled Her Challenging Mary Poppins Returns Role: An Interview
Lin-Manuel Miranda Trips a Little Light Fantastic in Mary Poppins Returns
A Magical Night: My Mary Poppins Returns World Premiere Experience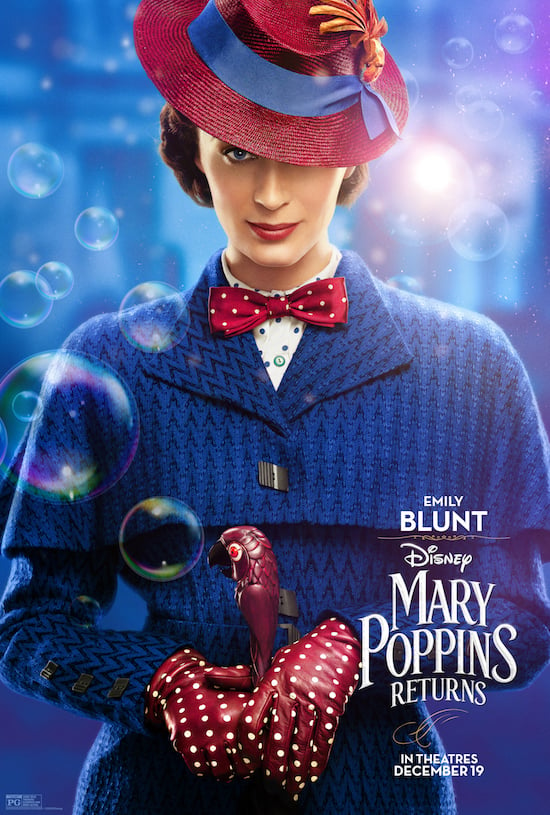 MARY POPPINS RETURNS arrives in theatres everywhere on December 19th!
Like MARY POPPINS RETURNS on Facebook
Follow Walt Disney Studios on Twitter
Follow MARY POPPINS RETURNS on Instagram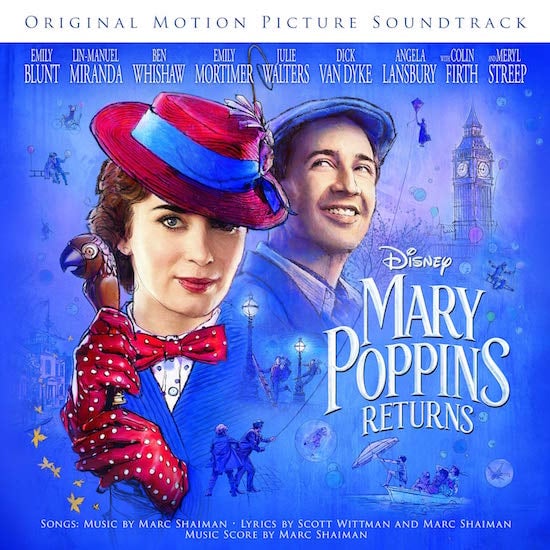 The Mary Poppins Returns Soundtrack is available NOW!