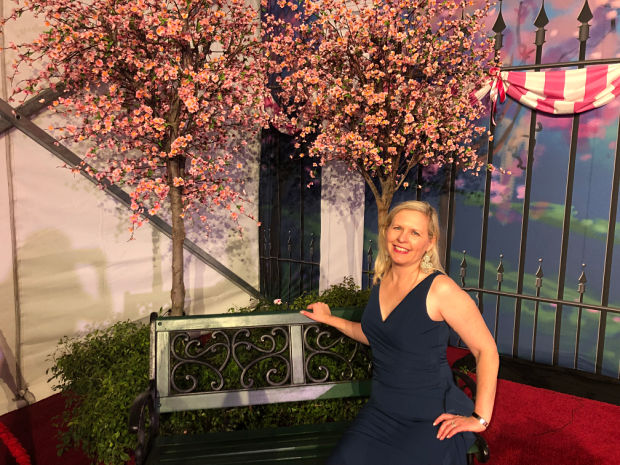 My heart is beating double time. I'm writing as I'm on the way home from the red carpet premiere of Mary Poppins Returns and it was so fabulous, beautiful and magical that I feel like I haven't quite processed it all yet.
On the way to the premiere, the rainy weather helped to give an airy of a gray and cloudy rainy day in London, but once we stepped into the tents erected on Hollywood Boulevard, we were transported right to Cherry Tree Lane itself with bright, sunny skies above and blooming cherry trees all around us.
We walked the carpet taking lots of photos and grabbing a few glimpses at the celebrities who were also there. The scene was so beautiful with flower carts, park benches and even street lamps with lamplighters to tend them!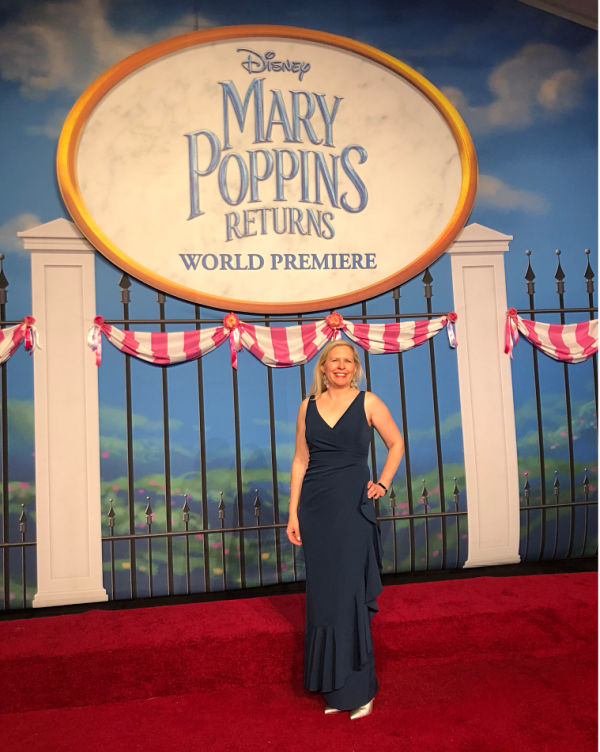 From the red carpet we made our way into the Dolby Theatre, home of the Academy Awards, for the premiere of Mary Poppins Returns. Shortly before the movie started, the cast arrived via the front of the theater to make their way to their seats. The audience burst into applause and standing ovations, especially for Dick Van Dyke. The whole crowd went wild at the site of him nimbly making his way down the aisle. I think my breath stopped for a few seconds as he made his way right past my aisle seat. He's a living legend!
I then got to see the movie for the second time. I have to wait until 12/12 to share my full review, but I can tell you it's absolutely wonderful and I'm ready to see it for the third time!
After watching the movie, we made our way to the Dolby Ballroom, which is the same site that holds the Governor's Ball after the Academy Awards, for the premiere party. The room was decorated just as beautifully as the red carpet! Besides the beautiful touches of London streets again, original costumes from the film were also on display. I just LOVE this dress from one of the animation sequences that is actually hand-painted: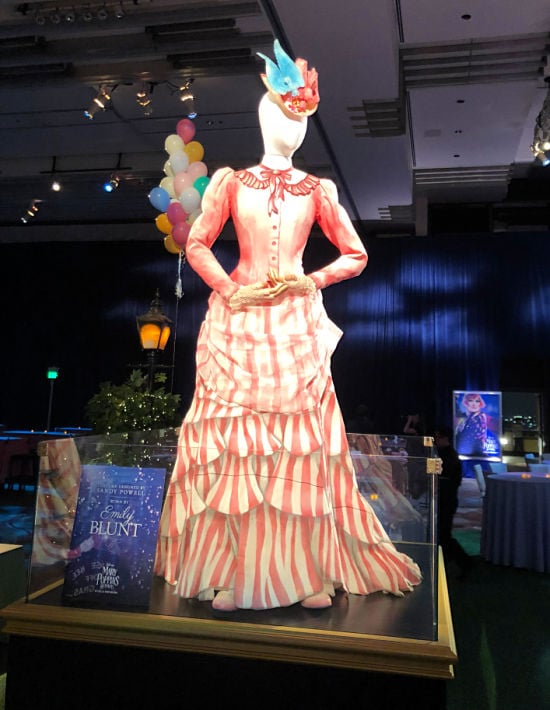 My time at the after-party FLEW by and I didn't take advantage of nearly half of the fun activities available, from photo-opps to caricature artists to a candy floss stand. There was also delicious food and drinks, which I only had a sampling of. Even the beautiful desserts had to wait because I was too busy mingling with the many celebrities in attendance. I figure I can eat anytime, but how often will I be in a room filled with Hollywood stars and the other people who make movies HAPPEN?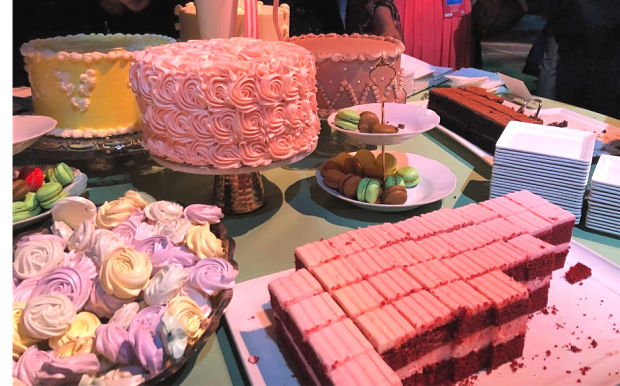 It's hard to pick one highlight of the evening, but I really enjoyed talking with Mary Poppins Returns songwriter Marc Shaiman. He has written for so many top-notch films, TV and theater (and has the Grammy, Emmy, and Tony awards, along with Oscar nominations to prove it), including one of my all-time favorite TV shows, Smash. He shared more about working on Mary Poppins (I got to interview him earlier in the day) and also his new project bringing "Some Like it Hot" to broadway as a musical and how it will have some updates for the modern day. I'm anxious to see it!
Here are a few of the selfies I snapped with my friends during the evening. I've mentioned before that I'm not great at snagging photos at an event. I get too carried away in conversations and I also hate to interrupt to ask for a selfie! But I did take these few photos below:
For more about the movie, see my post about The Music and Magic of Mary Poppins Returns.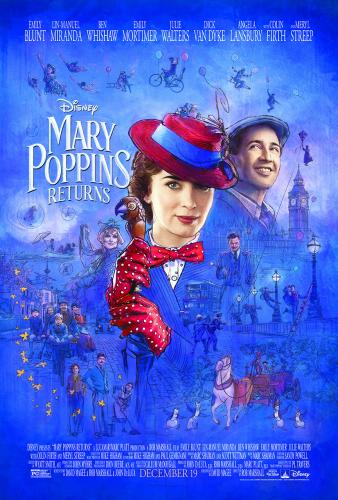 MARY POPPINS RETURNS arrives in theatres everywhere on December 19th!
Like MARY POPPINS RETURNS on Facebook
Follow Walt Disney Studios on Twitter
Follow MARY POPPINS RETURNS on Instagram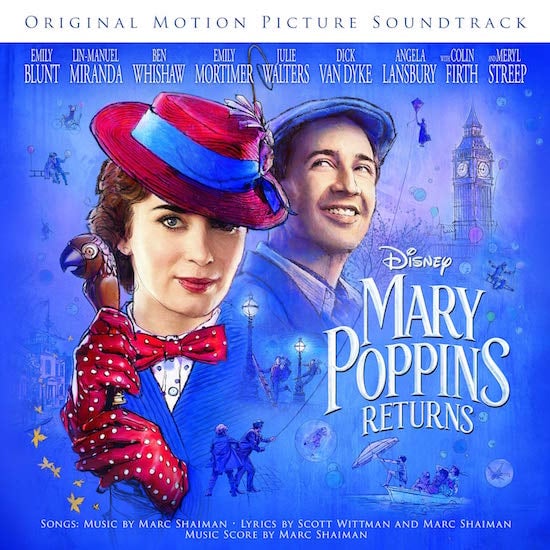 Pre-order the Mary Poppins Returns Soundtrack NOW! It will be available December 7th.