Everyone at your holiday celebration will find a new favorite with this big collection of more than 50 festive Christmas Appetizer Recipes.
Have you started planning the menu for your Christmas celebration?
Whether you're creating a whole meal for a dinner party, planning a holiday party for friends, or if you're just bringing a dish or two to share for a holiday potluck celebration – you can't forget the appetizers!
While we often want the traditional foods for the main holiday meal – ham, beef roast, turkey and the like – the appetizers are a chance to change things up a little bit!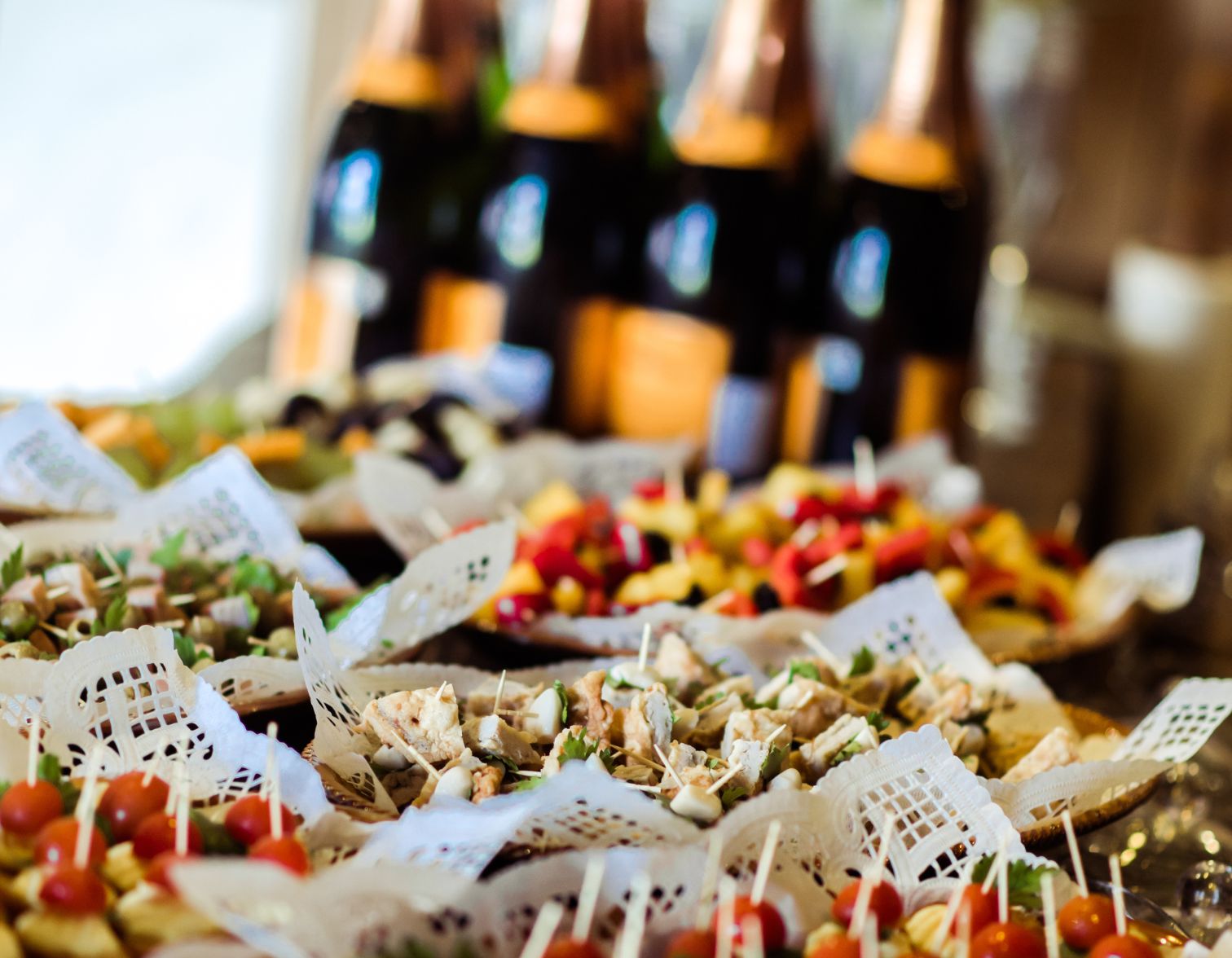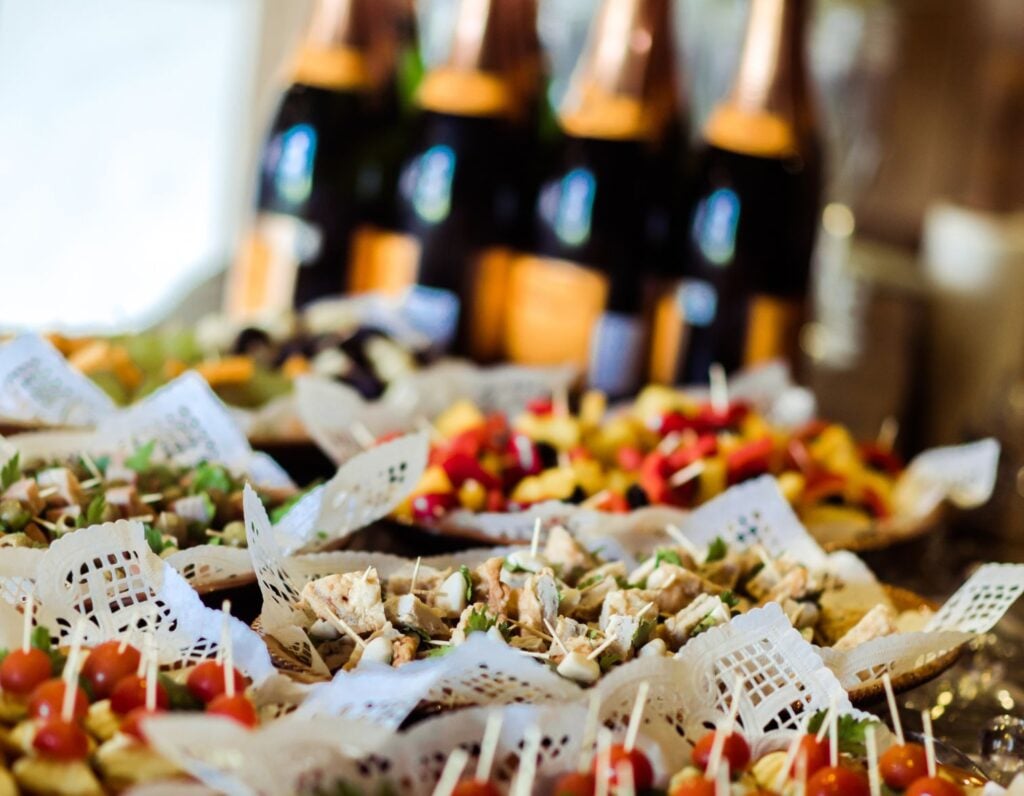 The appetizer course is where you can get a bit creative, try new things with a unique twist and maybe find a few favorite new Christmas appetizers that will become a tradition for your family.
Make a few different types of appetizers to offer variety and make sure that everyone can find one they love.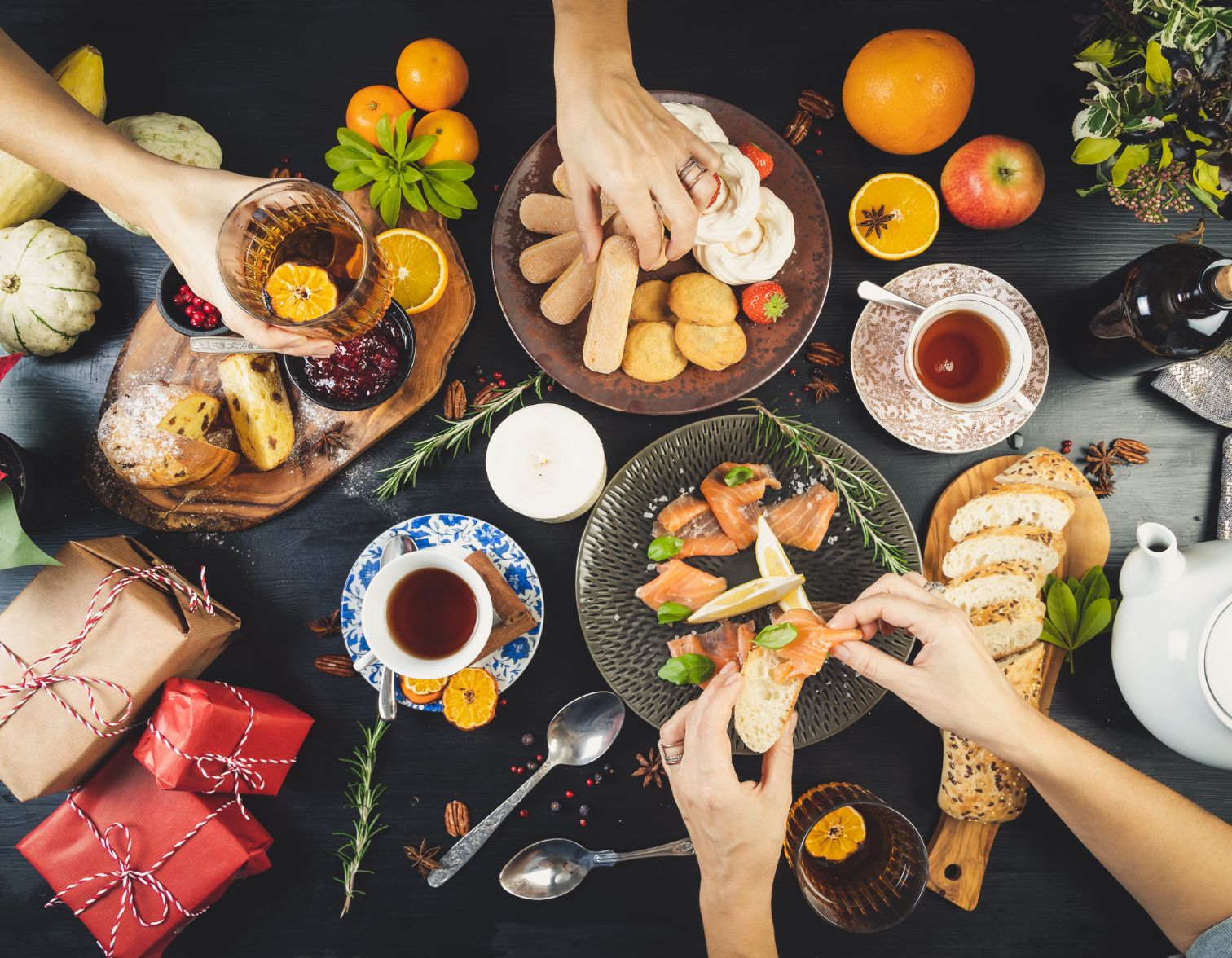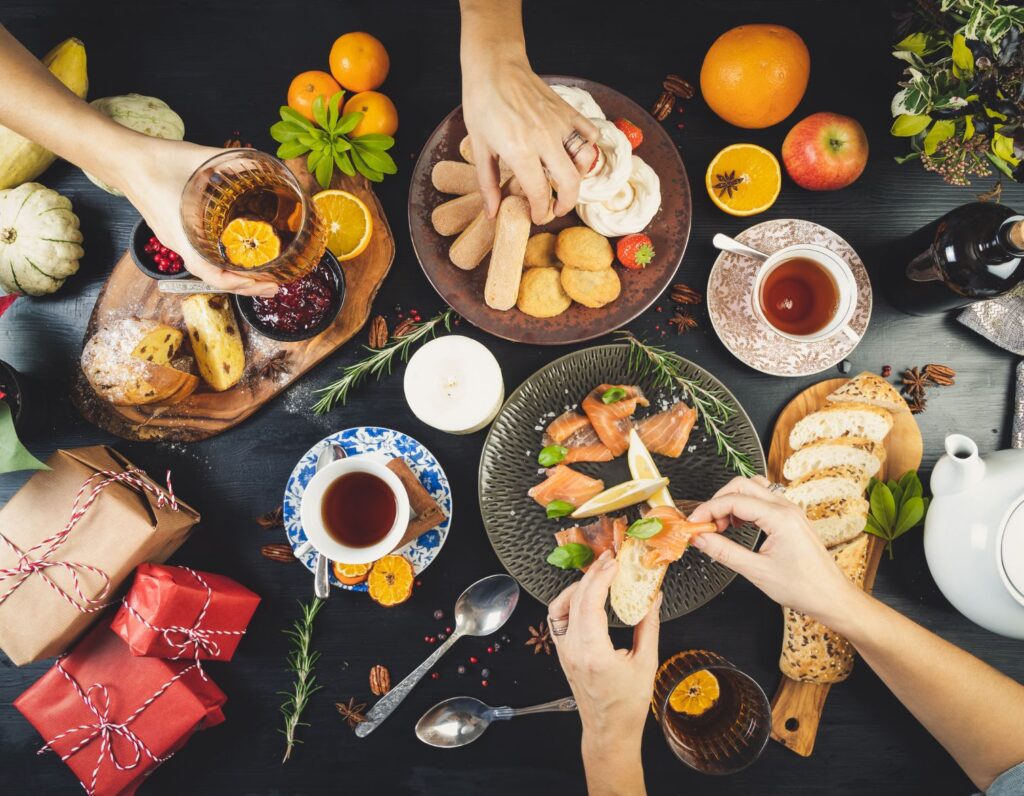 When planning your Christmas appetizers to precede a meal there are a few things to keep in mind. You want the dishes you choose to complement the entrees and the sides that come next and not compete with them.
For example, if you're serving cranberries as a side dish, you probably don't want to serve a cranberry-based appetizer – unless your family is made up of cranberry fanatics, of course!
When it comes to serving your appetizers great presentation can go a long way. One way to make the presentation pop is with the right serving dish.
Take a look at some of the festive options below that can make your holiday table extra festive.
Balsam Lane Hors D'Oeuvre Tray

Spode Christmas Tree Square Handled Platter

Wooden White Christmas Sandwich Tray, Melamine

Certified International Homestead Christmas Rectangular Platter

Godinger Serving Tray Party Platter

Certified International Christmas Story Rectangular Platter

Lenox Holiday Tree Shaped Party Plate

Boston International Holiday Ceramic Rectangular Serving Platter

Mud Pie Stoneware White Christmas Tree Serving Platter

Lenox 830143 Holiday Serving Platter, Red & Green

Dofira Acacia Wood Serving Platter with Antler Handles

Santa Chip and Dip Platter

Le Creuset Stoneware Noel Collection

Sonemone 14 Inch Red Serving Platter

Farmhouse Merry Little Tray & Dip Set

Pfaltzgraff Winterberry Bless This House Plate –

Santa, Snowman & Reindeer Ceramic 3-Section Server

Christmas Ceramic Serving Dish

When it comes to deciding which recipes to actually make, how many different appetizers you prepare and how much also depends on the flow and pace of your Christmas celebration.
If appetizers are something you serve while the main dinner is still being prepared and they are eaten over a longer course of time, you might want to make more than if your appetizer is a first course that will be quickly followed by the rest of the meal.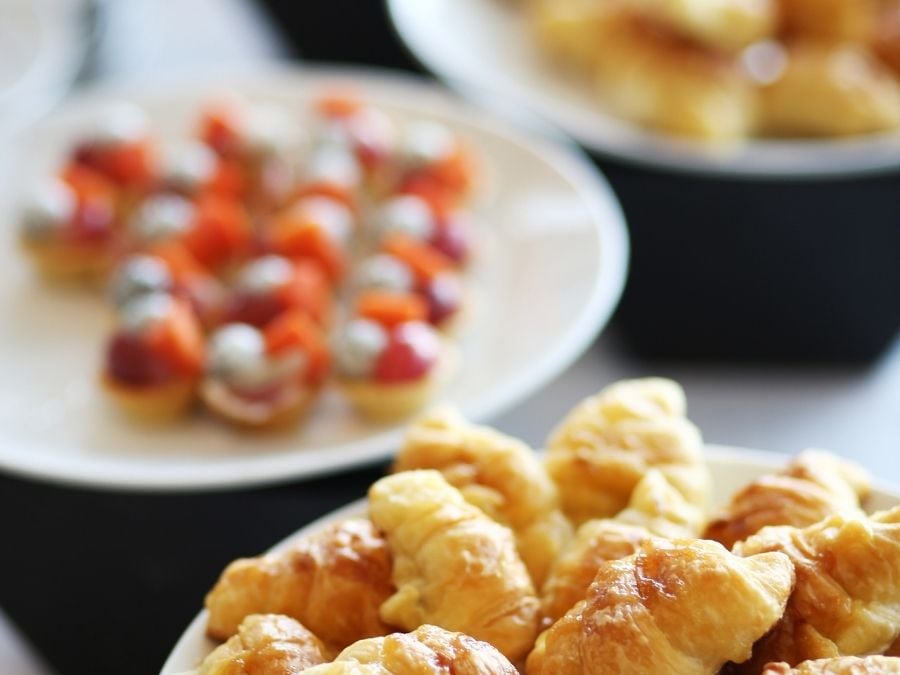 This list also has both hot and cold appetizer options. The cold items are great for a long-running party because you can leave them out for a longer period of time. Just be sure to keep cool if necessary by placing plates in a tray of ice or use a serving tray or bowl with an ice compartment.
If needed, you can keep hot appetizers warm using a chafing dish, or make one or two appetizers at a time and serve once ready, which gives a nice rotation of foods to choose from during your party. That option does mean more time for you in the kitchen though.
Whatever your plan, one or more of these delicious appetizers for Christmas should work perfectly for your celebration.
50+ Festive Christmas Appetizer Recipes
Start your Christmas dinner or holiday celebration with a burst of flavor when you serve one or more of these delicious Christmas appetizers!
Which ones do you think you'll serve for your Christmas celebrations?
Want some great recipes for the END of your meal? Check out these fun Sweet Treats recipes for Christmas!