These leftover Halloween candy recipes will help transform your leftover candy into brownies, salads, cakes, dips and more!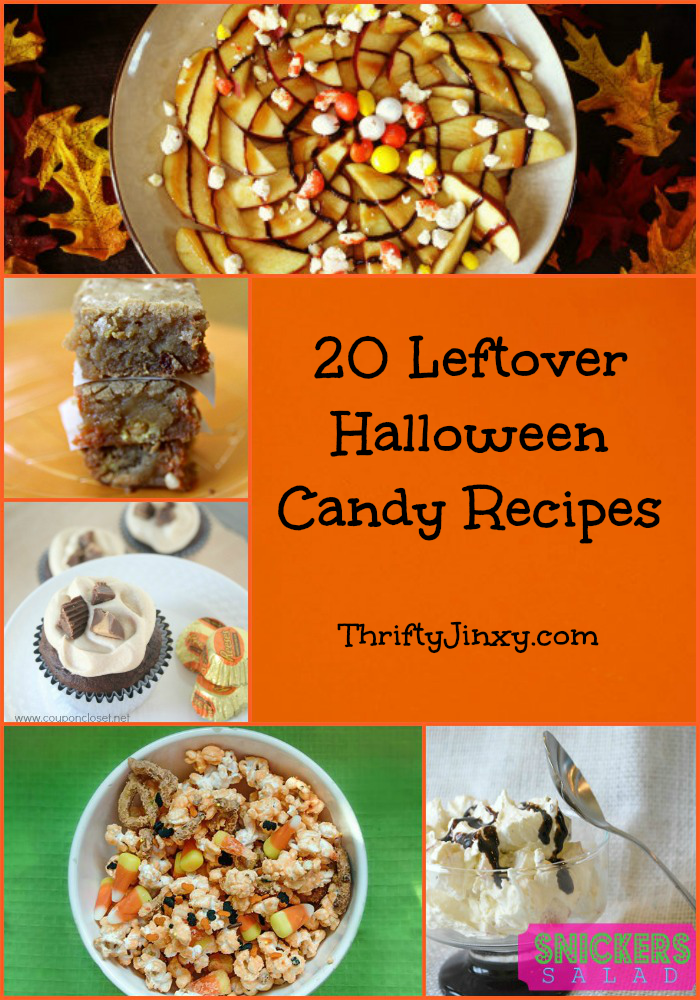 I can only imagine how many TONS of Halloween candy were sold this season. Now that the holiday is over, many of us have lots and lots of it in our homes and need to figure out what to do with it all!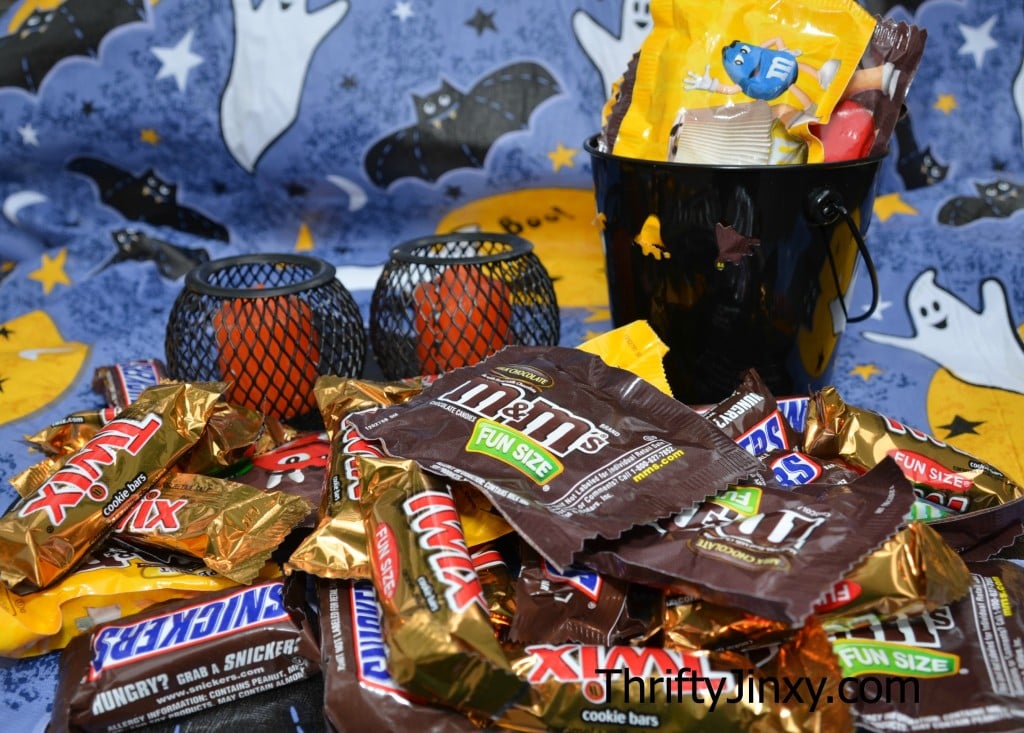 You could use it throughout the upcoming holiday season to stuff stockings, fill goodie bags, and fill candy bowls at parties. But, if you want to transform some it into new treats, check out all of these great leftover Halloween candy recipes.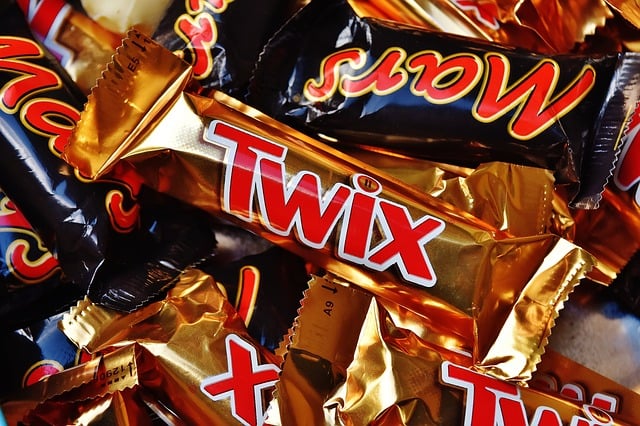 20 Leftover Halloween Candy Recipes
Blondies, Brownies and Bars:
White Chocolate Candy Corn M&M Blondies
Milky Way Cookie Bars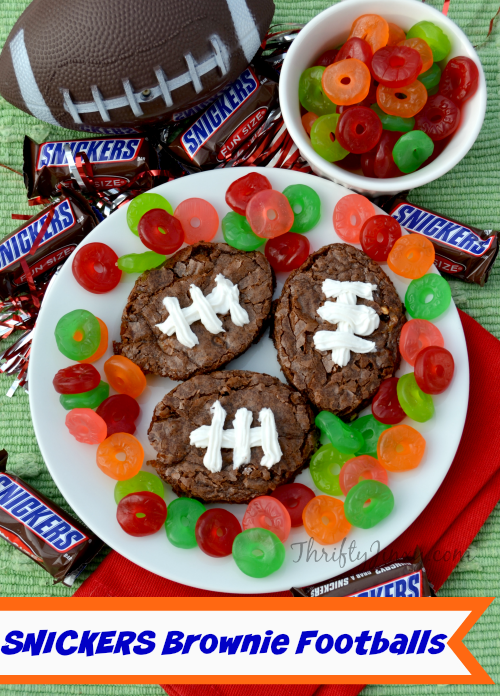 Snack Mix: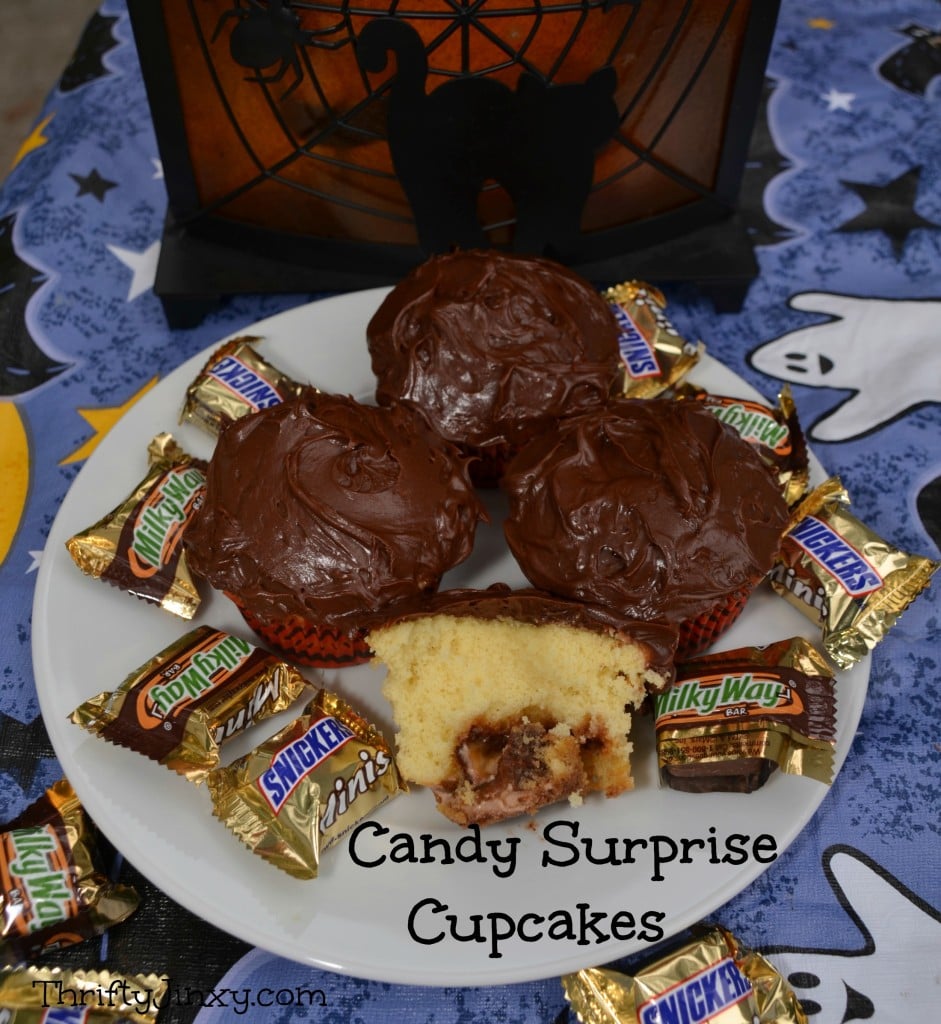 Cake and Cupcakes:
Cookies and Such: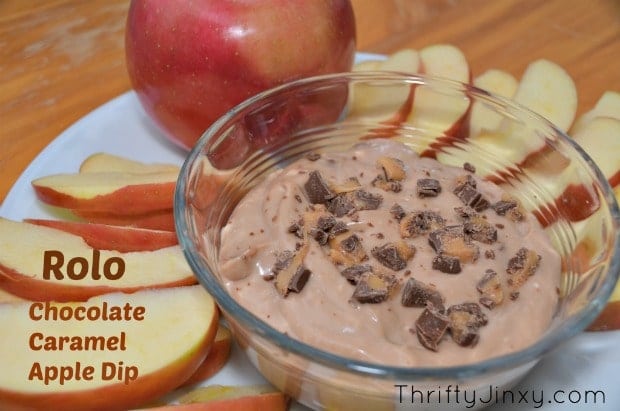 Salads and Fruit Dips:
Thanksgiving Themed: