It's getting to be that time of year. No, I don't mean autumn, back-to-school, or the soon-to-be-here Halloween. I'm referring to Football Time! I may have mentioned in the past that while I really have zero interest in the game of football itself, I LOVE a good football party.
It's just another reason to entertain and it's a whole new party them to work with! Football parties also mean comfort food and yummy treats that make everyone happy.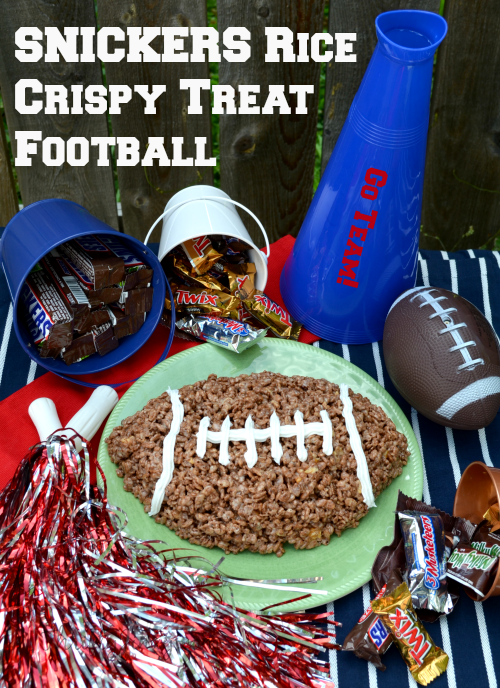 Of course, CHOCOLATE is one of those foods that can make a lot of smiles, so I was happy to put on my chocolate recipes thinking cap and come up with a football-themed dessert recipe using SNICKERS® candy bars!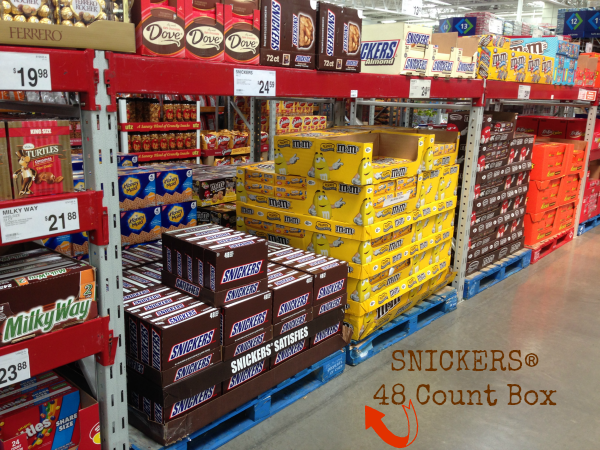 To get started, I headed to my local Sam's Club to stock up on a 48 count box of SNICKERS®. I needed to have enough to make my recipe, plus extras for those who just wanted straight-up chocolate candy bars. While I was there, I also grabbed a 105 Count Variety Bag. That way we had a few different MARS Candy treats to satisfy different appetites.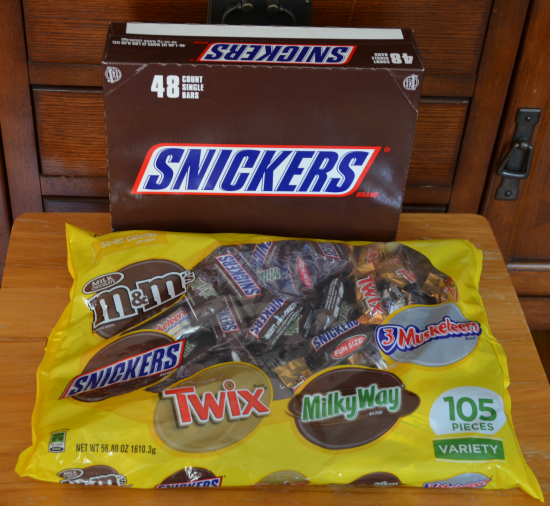 So, to get ready for game day, I created a super cute and SUPER delicious SNICKERS Rice Crispy Treat Football Recipe to add some fun and some flavor to the party. It takes a classic recipe and throws in a couple of extra chocolatey twists to amp up the chocolate goodness. In my opinion there is no such thing as too much chocolate!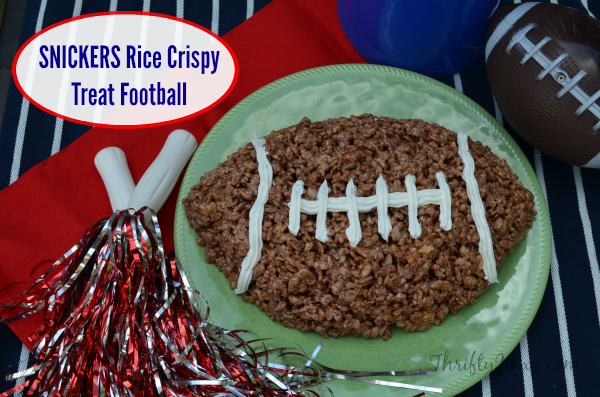 SNICKERS Rice Crispy Treat Football Recipe
INGREDIENTS:
3 tablespoons butter
1 package (about 40) Marshmallows
6 cups cocoa flavored crisp rice cereal
4 full sized SNICKERS® bars
White decorator icing tube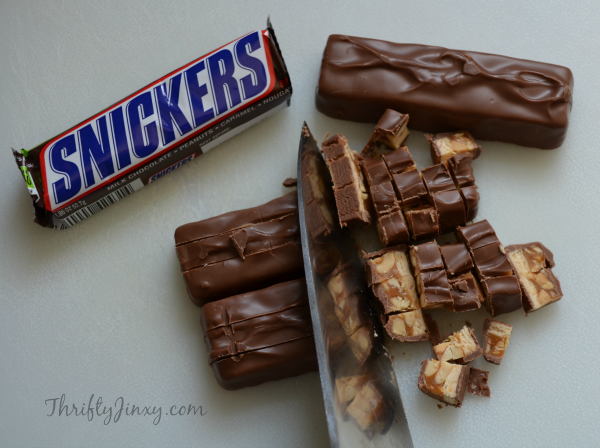 DIRECTIONS:
Start out by chopping the SNICKERS® bars into small pieces about 1/4″ across. (They are easier to melt when they're small.)
Melt the butter over low heat in a large saucepan. Add the marshmallows and stir until completely melted. Turn off heat.
Add in the cereal and SNICKERS® bars. Stir until the cereal is well coated. Turn out the mixture onto a large cookie sheet coated with cooking spray.
Let it cool for a minute, butter your hands and shape into a football. (I used part of the mixture to make additional small football shapes.)
Using decorator icing, pipe the laces onto your football.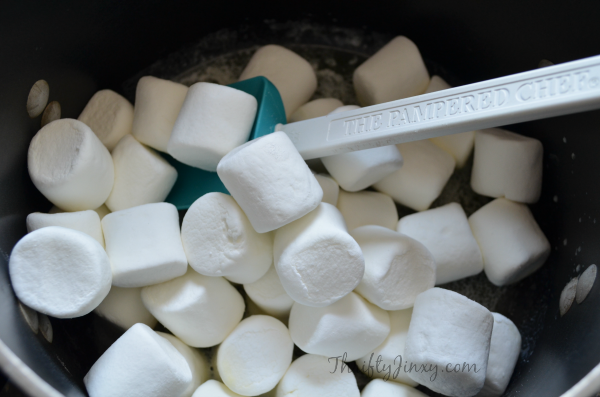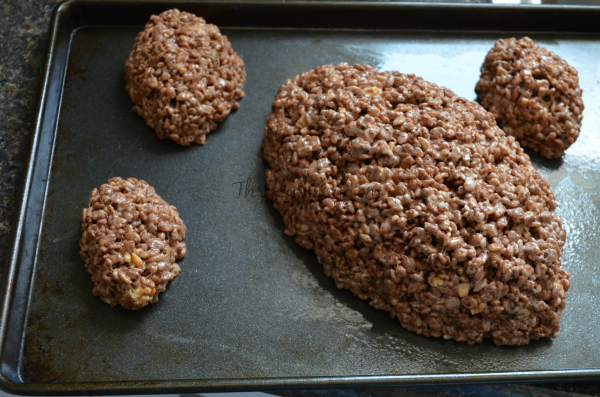 So, I loved the way the football turned out with that nice brown football color, but what is even better is that it tasted AWESOME! It was seriously so good that I was really glad I made the extra mini footballs because that meant I had some set aside to eat all by myself! If you don't necessarily want a big centerpiece dessert for your party, you can make lots of little footballs instead so that they can be just grab and eat. We simply used a knife to cut apart our big football.
To add extra treats to our dessert spread, I served up lots of full size SNICKERS bars, as well as the Twix, M&Ms, Milky Way and 3 Musketeers bars from the 105 count variety bag in cute little metal buckets that I picked up at the craft store. They can be easily refilled to make sure you never run out of chocolate!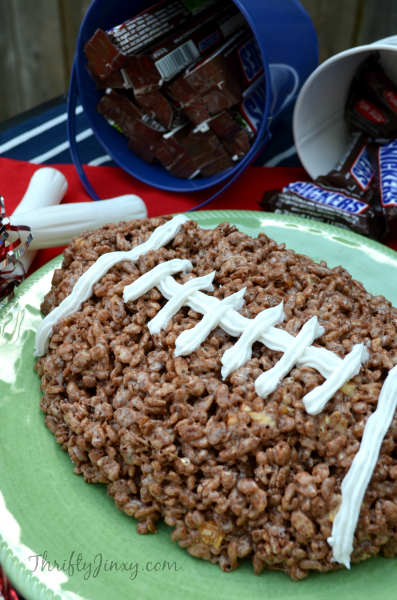 #Chocolate4TheWin #CollectiveBias