This Homemade Potato Skins Recipe is easy to make and delicious! It starts with whole potatoes that are baked up and filled with tasty toppings!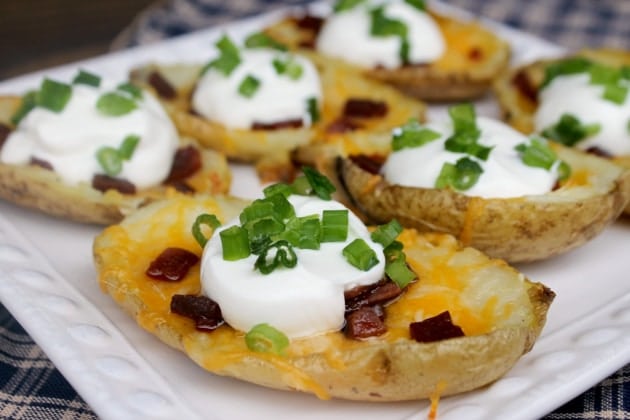 There is a buzz in my house. It is palpable. If you didn't know us, you would think we were a bunch of agitated folks. In reality, we are a bunch of football fans who are anticipating the big game.
We are a house divided on which team we support, hence the agitated feel to the buzz. In a few weeks, this house will be filled with enthusiastic football fans, so I best get ready! One thing we agree one is how to throw a game day party on a budget means stocking up at out local Save-A-Lot Food Store!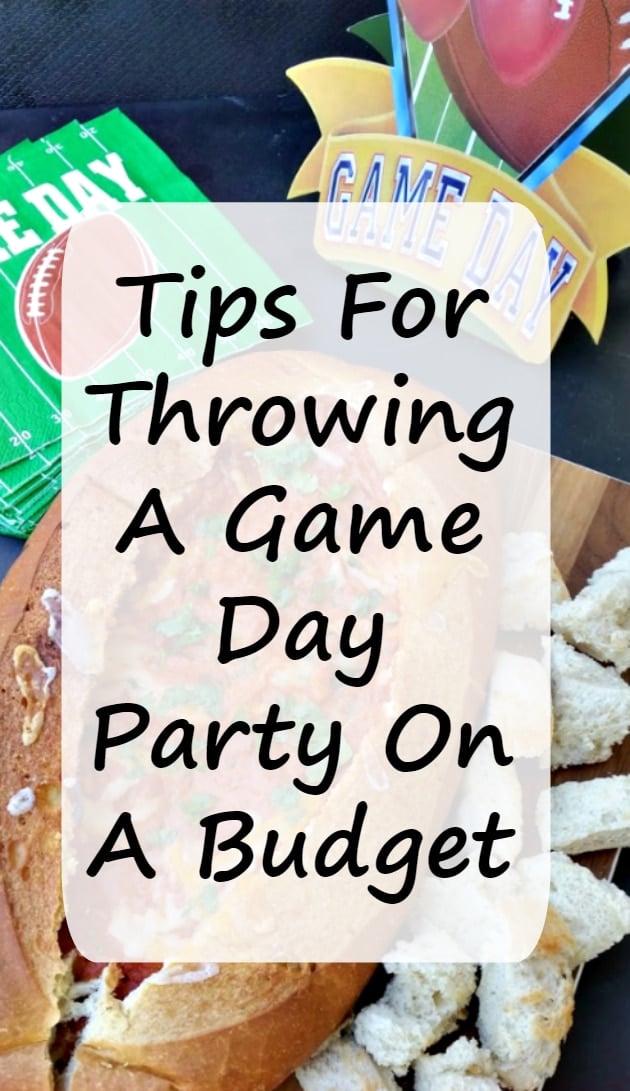 Tips To Host A Game Day Party On A Budget
K.I.S.S.: Yep, "Keep it Simple Sweetie" works for any party. When I have a group over to watch the game, I ditch the invitations and decorations. I buy napkins, plates and forks from Save-A-Lot, because they always have great products at affordable everyday prices. Because we hosted a birthday party recently, I had plenty of paper products from a previous Save-A-Lot shopping trip.
B.Y.O.B.: I do not buy alcohol for my parties. It is too expensive, so if you want it, you can bring it! I will buy a case of water, a few six-packs of soda and I'll make a pitcher of iced tea.
Make It A Potluck: When I'm invited to a party, I'm happy to bring a dish or dessert. I have found most people feel the same way. I will make a few appetizers and a dessert and let my friends and family bring other goodies. We end up with a delicious feast!
Shop Smart: When it comes to shopping for a party, I have two rules. I shop early and I shop at my local Knoxville Save-A-Lot Food Store. They have what I need at prices that fit into my budget. They are my Big Game Headquarters!!! You can go here—-> to find the Save-A-Lot Food Store nearest you!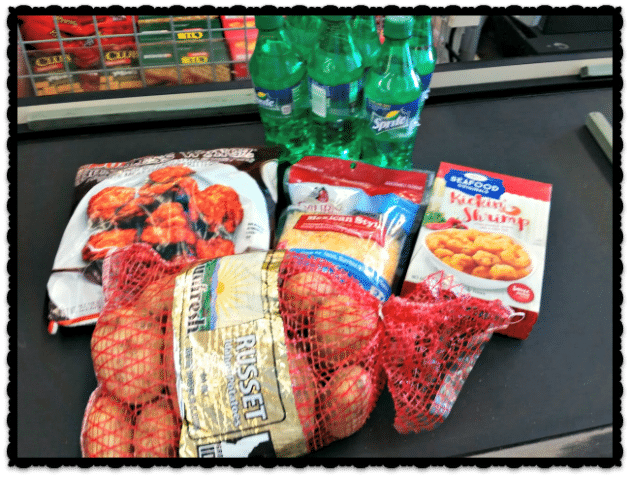 I enjoy shopping at my Save-A-Lot Food Store. It is bright, clean and the staff are super friendly. I am a busy mom, so I don't have a lot of spare time. By shopping with Save-A-Lot, I save time as well as money. For our Big Game shopping trip, we first grabbed a bag of potatoes and some then some Sprite. Then we headed to the meat department for a nice brisket for sandwiches. We couldn't find what we needed, but Paul from the meat department was able to find what we needed in no time!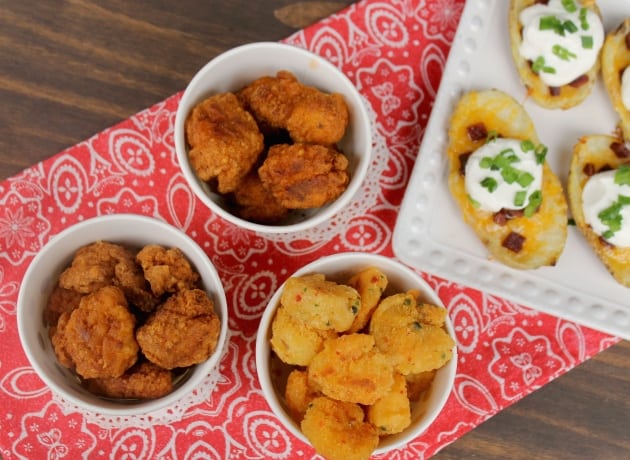 Then we headed to the frozen foods and grabbed some Buffalo Style Boneless Chicken Wyngz and a box of Kickin' Shrimp. They will go perfectly with the Homemade Game Day Potato Skins I am making! My husband will chop up a few of the Boneless Wyngz and a few Kickin' Shrimp and put them on his potato skins. So good! With these ingredients and a few items from my fridge, I have enough food to get my Big Game party off to a super start!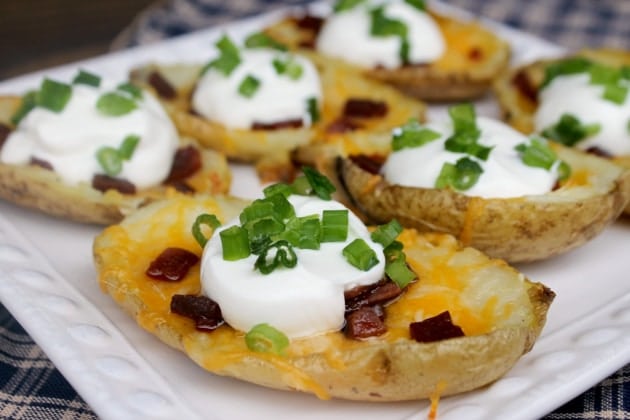 When you visit your Save-A-Lot, be sure to check for a $5 COUPON (only participating stores have the $5 off $35 coupons in their ad.) Are you a member of the Save-A-Lot Smart Shopper Club? If not, join here to keep up to date with all latest specials from your local Save-A-Lot Food Store.

Homemade Game Day Potato Skins Recipe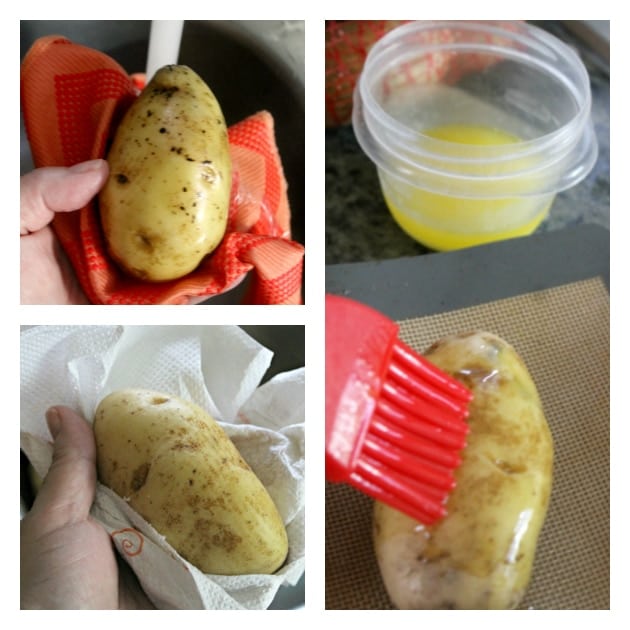 Are you ready to make my Homemade Game Day Potato Skins? It is super easy to make these delicious appetizers. I love that they are not only tasty but are more affordable than pre-made potato skins. Pick 6-8 of small-medium potatoes from your bag. Wash them thoroughly and pat dry. Melt 1/4 stick of butter and brush over the whole potatoes. Pop in the oven for 30-45 minutes.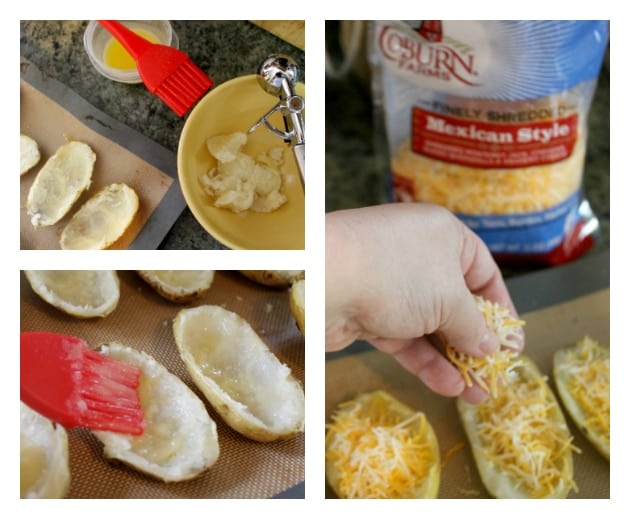 Once the potatoes are fork tender, take them from the oven and cool. Using a spoon or a small cookie dough scooper, scoop out 3/4 of the soft potatoes. Set aside and use for tomorrow night's dinner! Brush the inside and outside of the potatoes and season with salt and pepper. Turn them face down and pop them back into the oven for 7-9 minutes. Take the potato skins from the oven and turn over and bake for 3-4 additional minutes. Add your cheese and place in the oven just long enough for the cheese to melt. Top with your bacon bits, green onions and sour cream. These Homemade Game Day Potato Skins are always a crowd pleaser, so be sure to make plenty!
Yield: 4
Homemade Game Day Potato Skins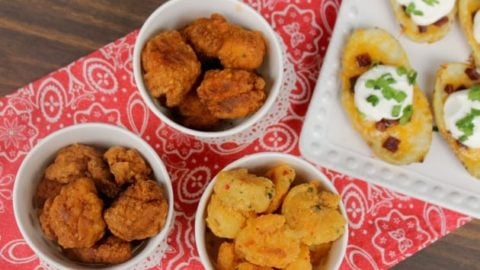 Celebrate game day with this easy Homemade Game Day Potato Skins recipe perfect for a party or appetizer any time.
Total Time
1 hour
5 minutes
Ingredients
8-10 small baking potatoes
1/2 stick melted butter
Salt and pepper to taste
1 cup shredded cheese of your choice
1 cup of bacon bits (I use turkey)
2 green onions, sliced
1/2 cup sour cream
Instructions
Preheat oven to 400 degrees.
Clean potatoes and pat dry. Brush the potatoes with butter.
Place on a baking sheet and bake for 30-45 minutes, or until fork tender.
Allow potatoes to cool. Slice in half, lengthwise. Scoop out 3/4 of the potato and set aside. I will use them for dinner the following night.
Brush potatoes, inside and out, with butter. Add salt and pepper to inside.
Place face down on baking sheet and bake for 7-9 minutes. Flip potatoes over and bake an additional 4-5 minutes.
Sprinkle cheese and bacon bits and return to oven long enough to melt the cheese.
Top with green onion, sour cream and any other topping you like.Enjoy!
Nutrition Information:
Yield:
4
Serving Size:
1
Amount Per Serving:
Calories:

729
Total Fat:

34g
Saturated Fat:

17g
Trans Fat:

1g
Unsaturated Fat:

14g
Cholesterol:

75mg
Sodium:

889mg
Carbohydrates:

84g
Fiber:

11g
Sugar:

5g
Protein:

25g
Nutrition is calculated automatically and may not be accurate.
Do you have any tips, tricks or hacks to throw an awesome Big Game party? Please share in the comments below!