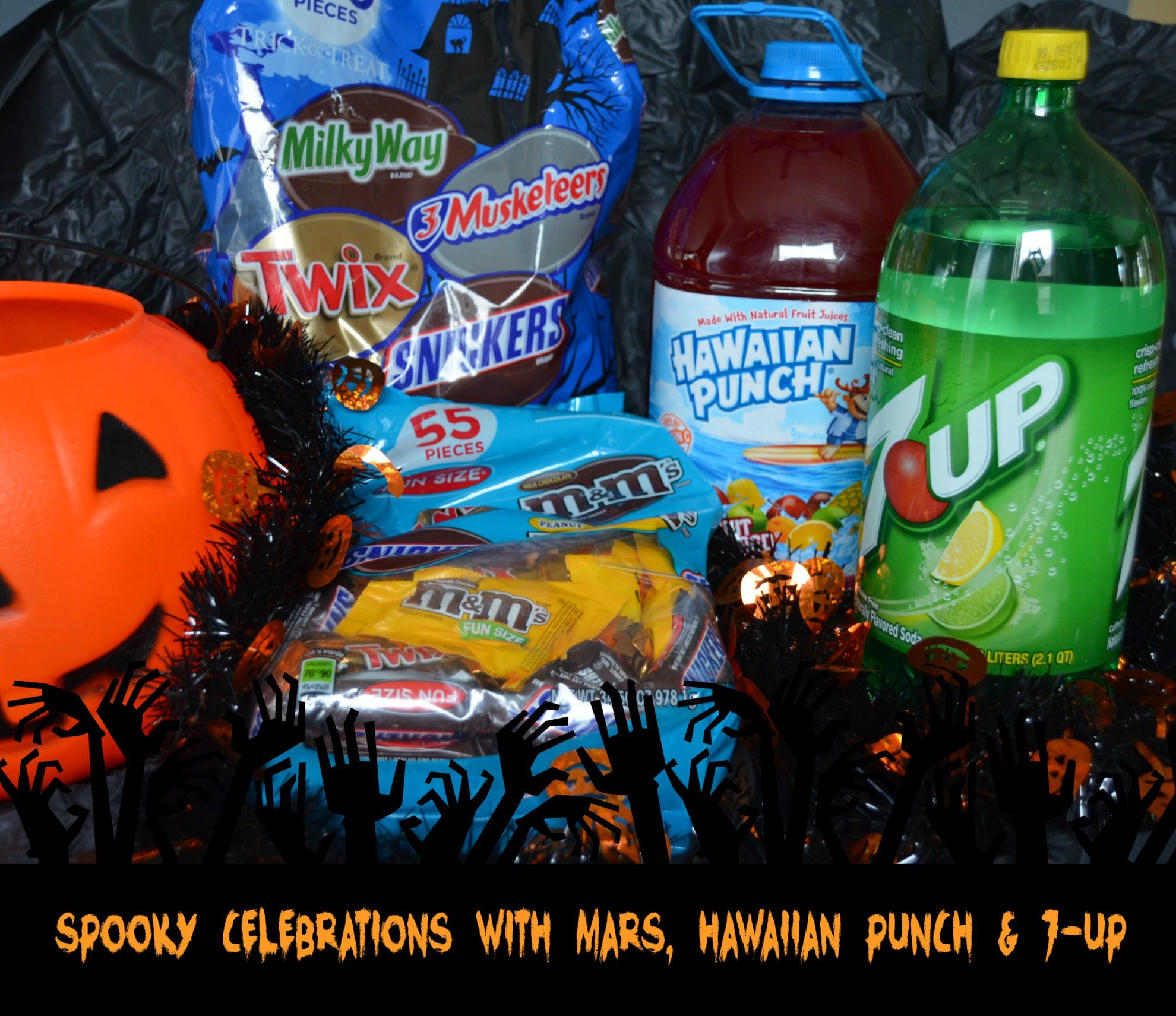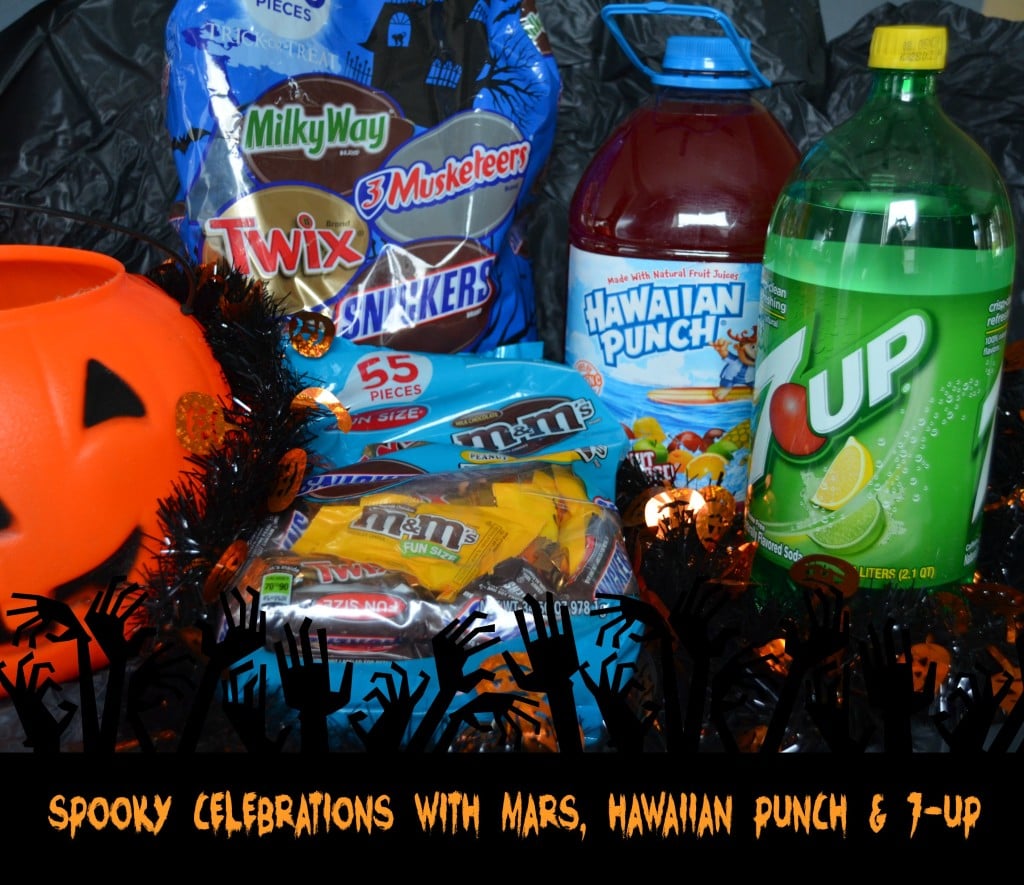 One of the best parts of Halloween Celebrations is the Halloween treats!!! Is it wrong to hope that not too many trick-or-treaters show up on Halloween night so that you have more candy left over for yourself?
Maybe just a little bit, but I don't think it's so wrong to save my favorite candy bars out of the bag until last and only hand those out if I must.
A good way to get over that "giving away all the candy" anxiety is to use it to do some Halloween baking before the holiday even hits – especially if you can enjoy it with a Halloween party!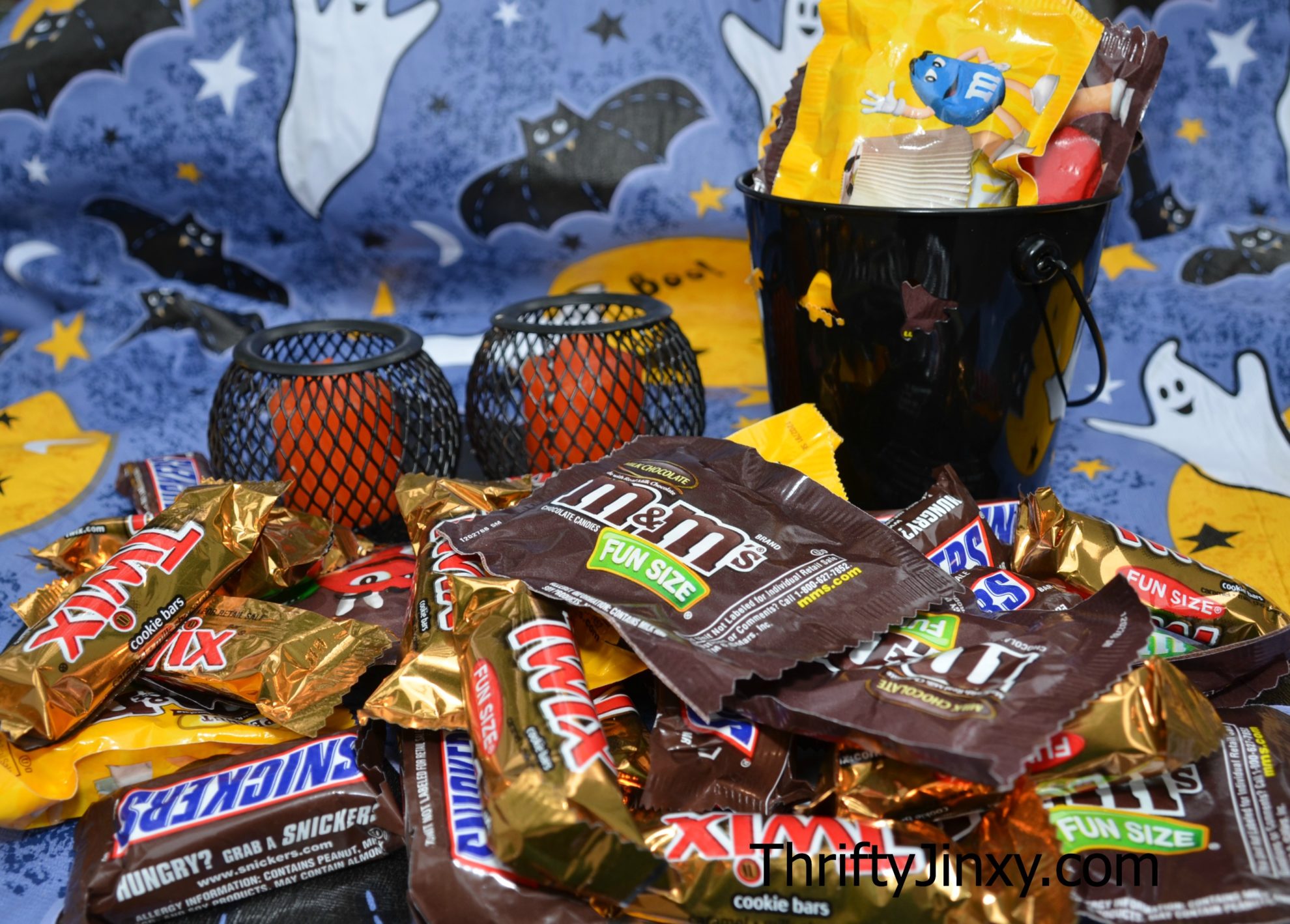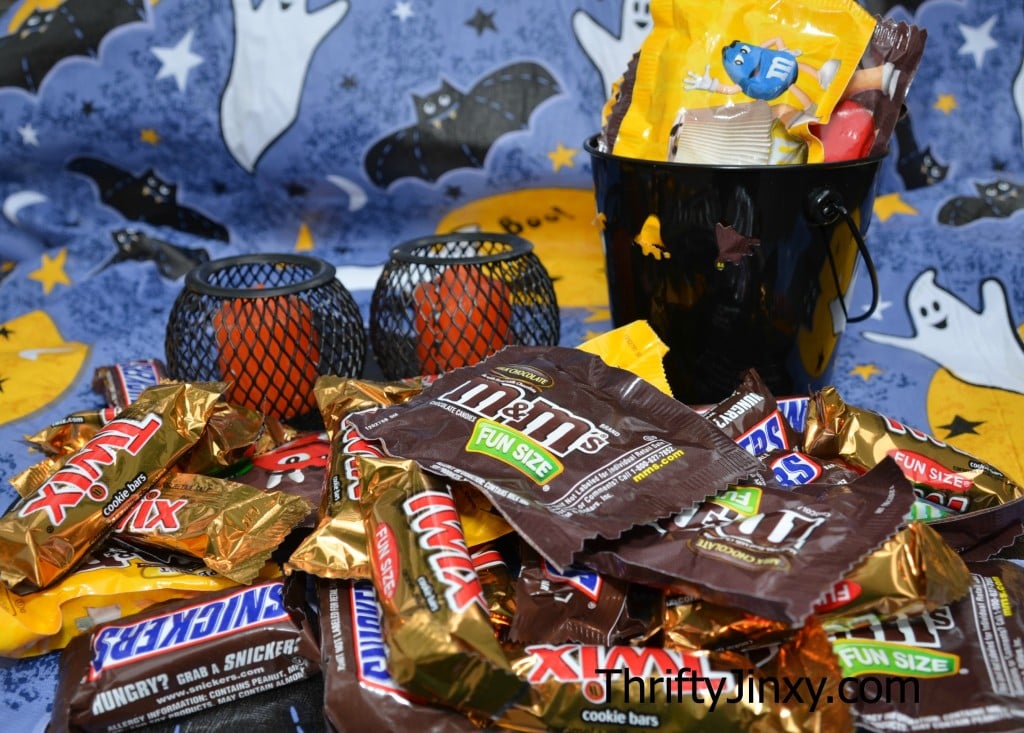 We live in Anoka Minnesota, the Halloween Capital of the World (it really is – that phrase is trademarked and everything). This is our first year living here, so we are really excited about all the festivities.
The Saturday before Halloween will be the Grand Day parade and it will pass right by the end of our block! Since we're so conveniently located, we have invited friends and family over for some easy parking, parade viewing, and food afterwards.
To get a head start on planning, I picked up Halloween chocolate candy from Mars (including M&M's for while-planning snacking), Hawaiian Punch and 7UP. Then it was time to brainstorm.
My goal was to make a super-easy, but still super yummy dessert and a spooky-themed Halloween punch. I think these two recipes will be perfect for our party: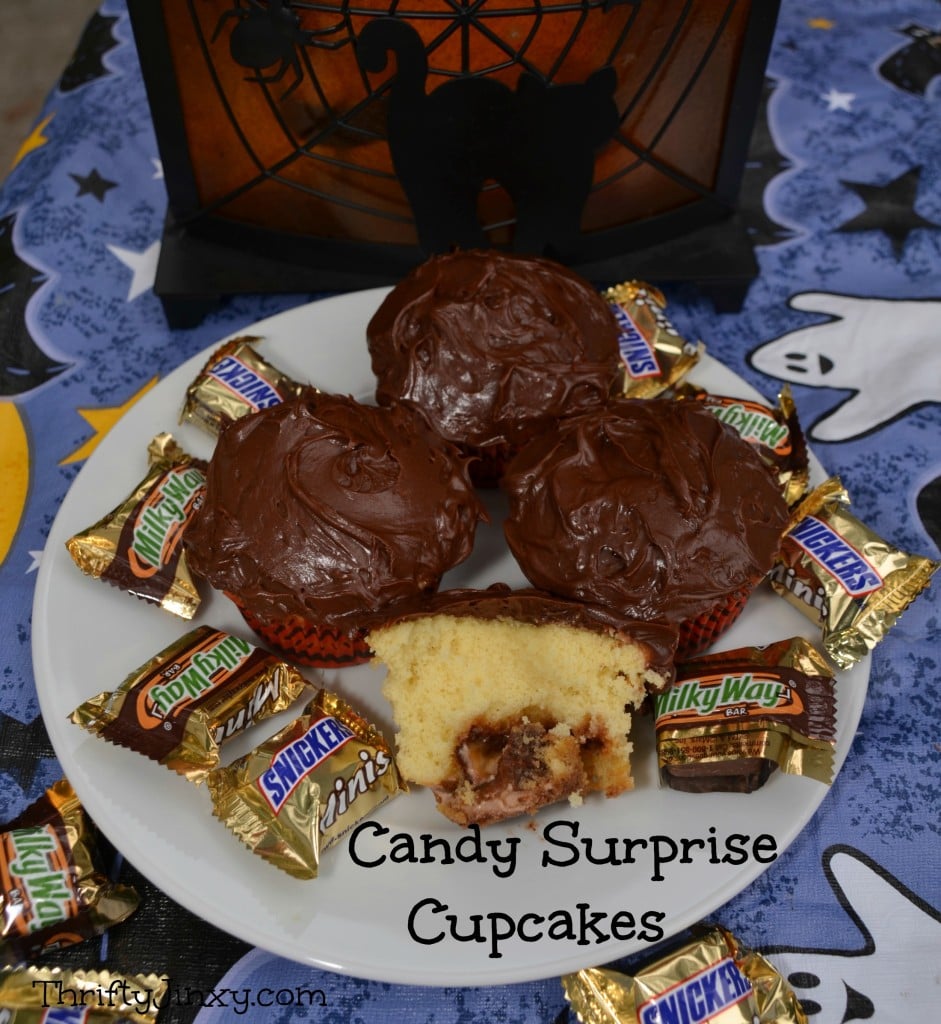 Super Easy Candy Surprise Cupcakes
Ingredients:
1 box yellow cake mix
Additional ingredients as listed on cake mix box
24 Milky Way or Snickers Miniatures
Chocolate frosting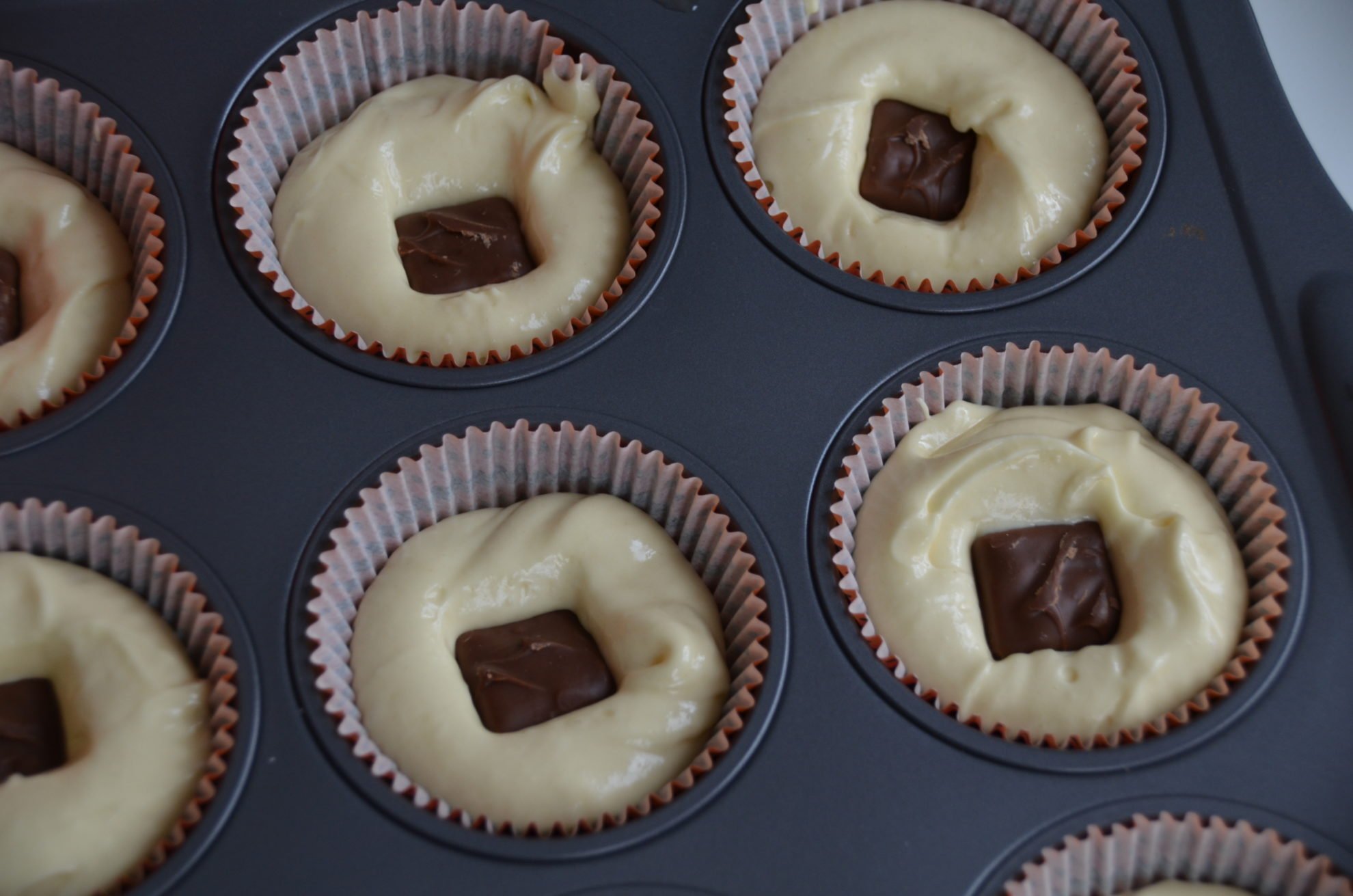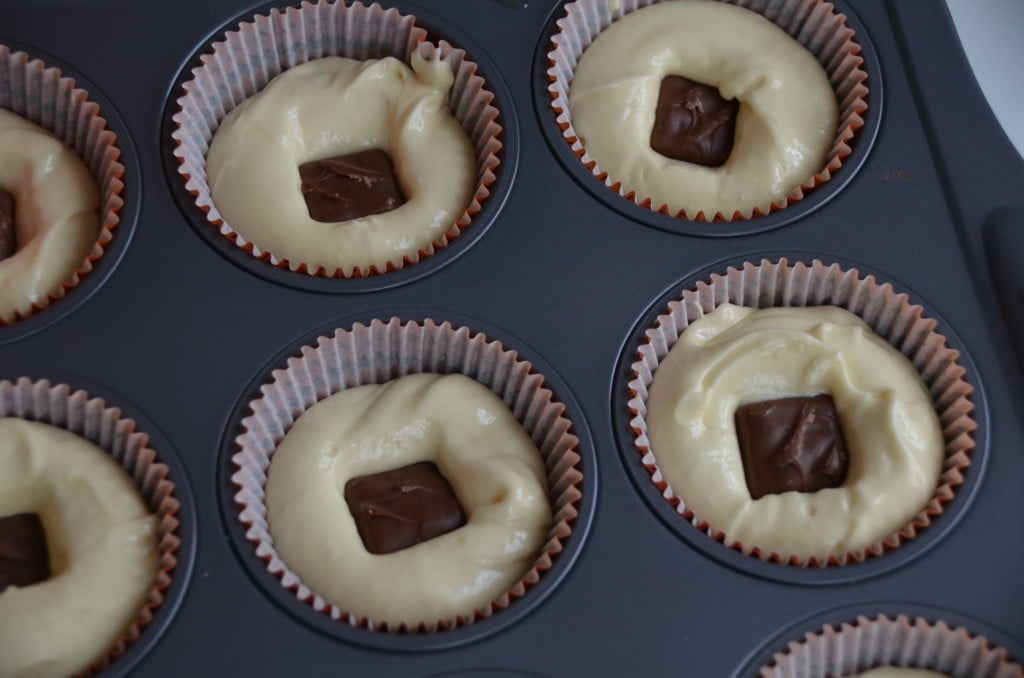 Directions:
Unwrap the chocolate. Line 24 cupcake tins win paper or foil liners. Prepare cake mix as instructed on box. Fill the cupcake liners a little less than 2/3 full. Press one piece of chocolate into the top of each cupcake. Bake according to package directions. Once cool, frost with chocolate frosting.
Betty Crocker Supermoist Cake Mix
Milky Way Miniatures
Snickers Miniatures
Chef Craft Cupcake Liners, Halloween
Wilton Haunted House Cupcake Display
Spiderweb Laser Cut Paper Cupcake Wrappers
&
And then for something delicious and a bit spooky to wash them down, this Dragon's Blood Punch made with Hawaiian Punch and 7-up is quite delicious. I think this may end up being a year-round party drink for us.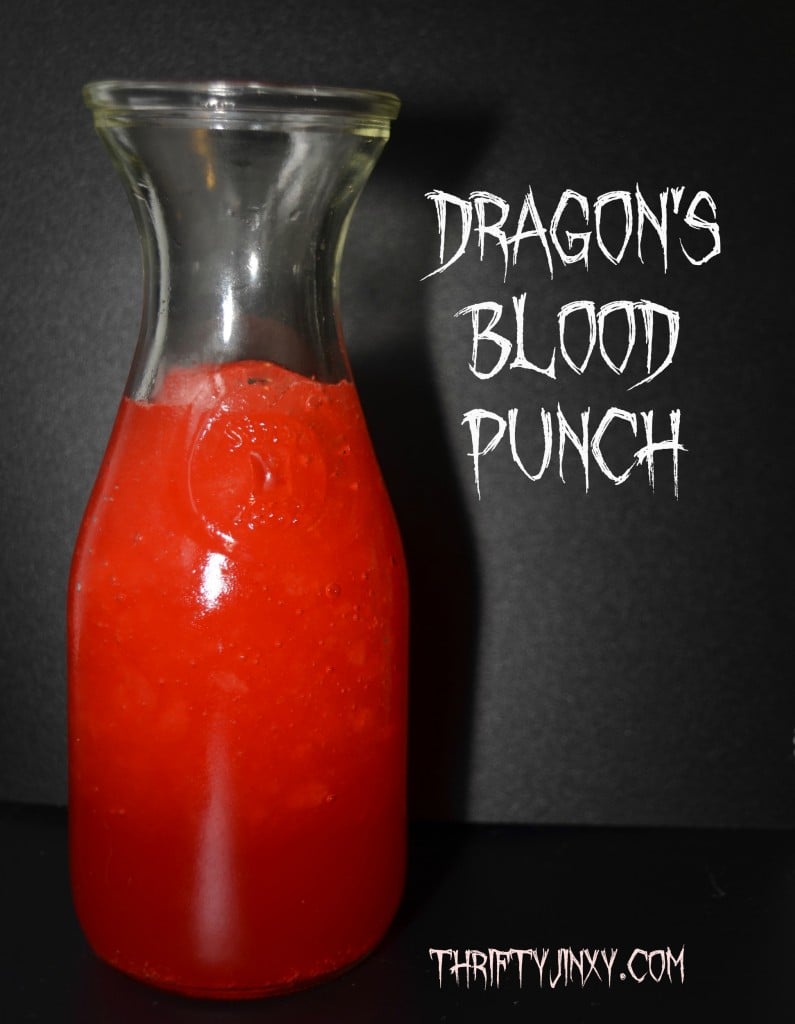 Dragon's Blood Red Halloween Punch
Ingredients:
1/2 Gallon Hawaiian Punch Fruit Juicy Red
3 oz package of cherry-flavored gelatin powder
1 cup water
1/2 liter 7-up
Directions:
Put Hawaiian Punch in a large freezer-safe container. Bring water to a boil. Mix in gelatin and stir for 2 minutes or until dissolved. Add gelatin mixture to Hawaiian Punch and stir. Divide into four smaller containers. Freeze overnight. When ready to serve, place frozen mixture in a punch bowl, add 7-up and stir until slushy.
7-Up Soda, 2-Liter Bottle
Hawaiian Punch Light Fruit Juicy Red
Jell-O Gelatin Dessert, Cherry
Witch's Brew Ceramic Halloween Punch Bowl
Libbey Selene Punch Set
Bormioli Rocco Misura PZ Carafe
&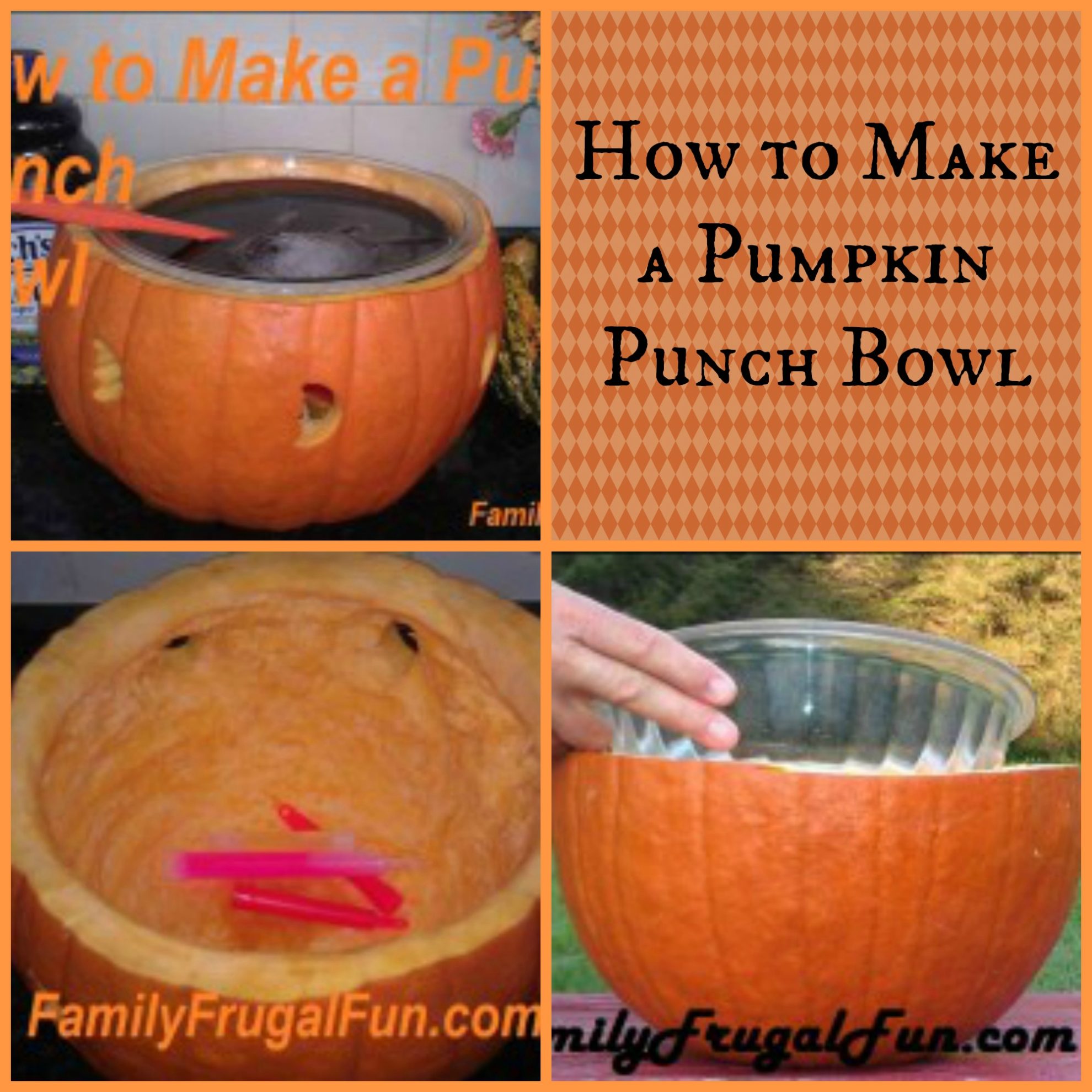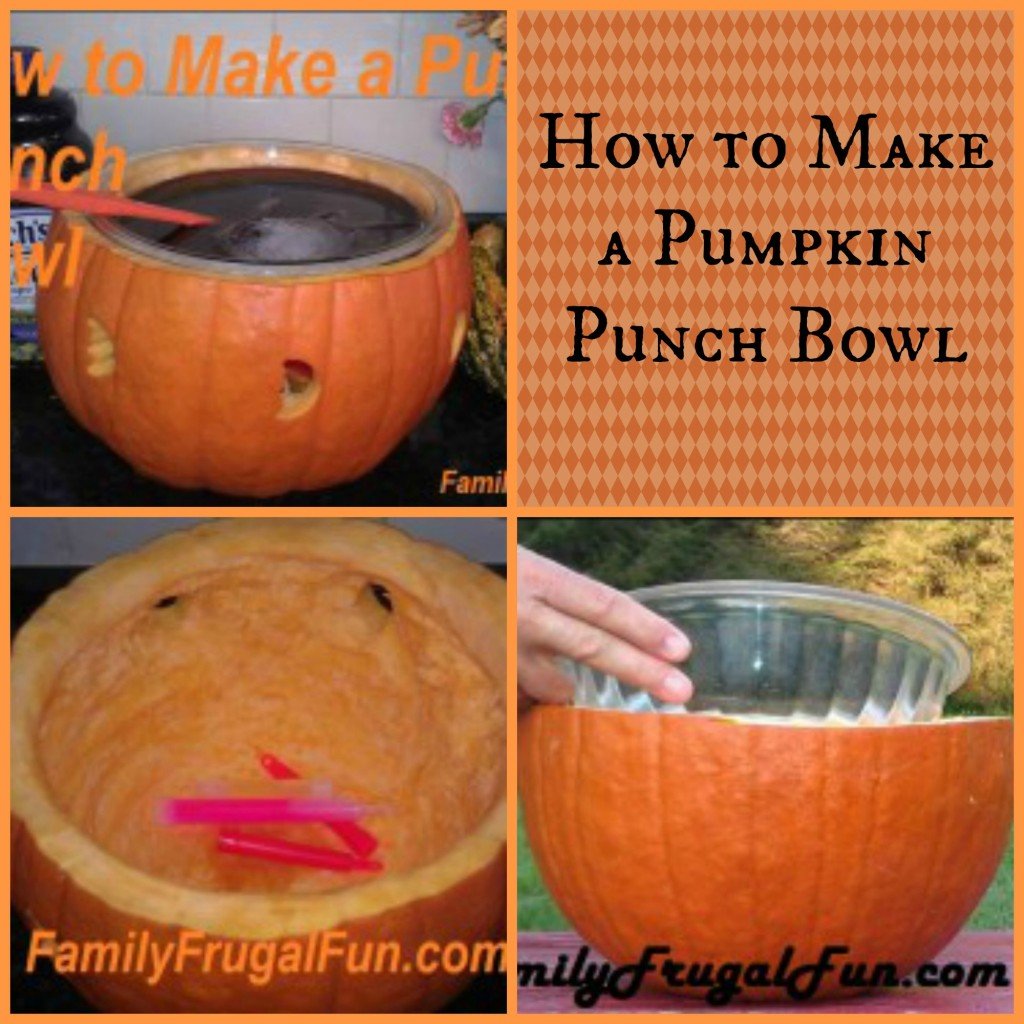 Do you have any fun plans for Halloween that may include yummy treats?