Add some spooky-themed fun to your Halloween party with these delicious Halloween punch recipes!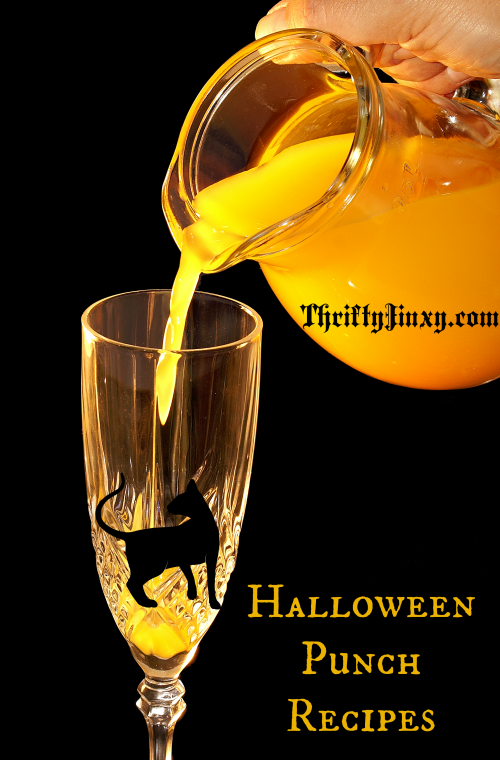 You can make any Halloween party complete with these non-alcoholic Halloween Punch Recipes. To make them extra special, serve them in a pumpkin punch bowl with super-cool glow stick effects! Keep reading to find out how to make one! Thanks to Family Frugal Fun for sharing with us!
Halloween Punch Recipes
Witch's Brew:
1 Gallon 100% grape juice
4 Cinnamon Sticks
1 Tsp Ground Nutmeg
1/4 Liter ginger ale
In a medium pot combine grape juice, ginger ale, cinnamon sticks and nutmeg. Bring the mixture to a boil, then reduce the heat. Simmer the mixture until the juice becomes infused with the spices for about 20 minutes. Serve immediately.
Spooky Punch:
2 bottles of sparkling juice cocktail
1 bottle 100% grape juice
1 rubber glove
The first step is to make your ice hand. Rinse out the rubber glove out then fill up with water, tie off then pop in your freezer. Mix your ingredients together then add the ice hand to keep it chilled. Add gummy worms to the glove before freezing to make it extra creepy!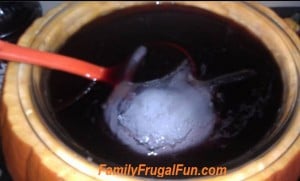 Ghoulish Green Punch:
3 cups lemon-lime soda (as in Sprite or 7-up)
6 oz can frozen lime juice concentrate
1 quart lime sherbert, softened
In a large punch bowl mix all ingredients above along with three 6 oz cans full of water. Mix well until sherbert is fully dissolved.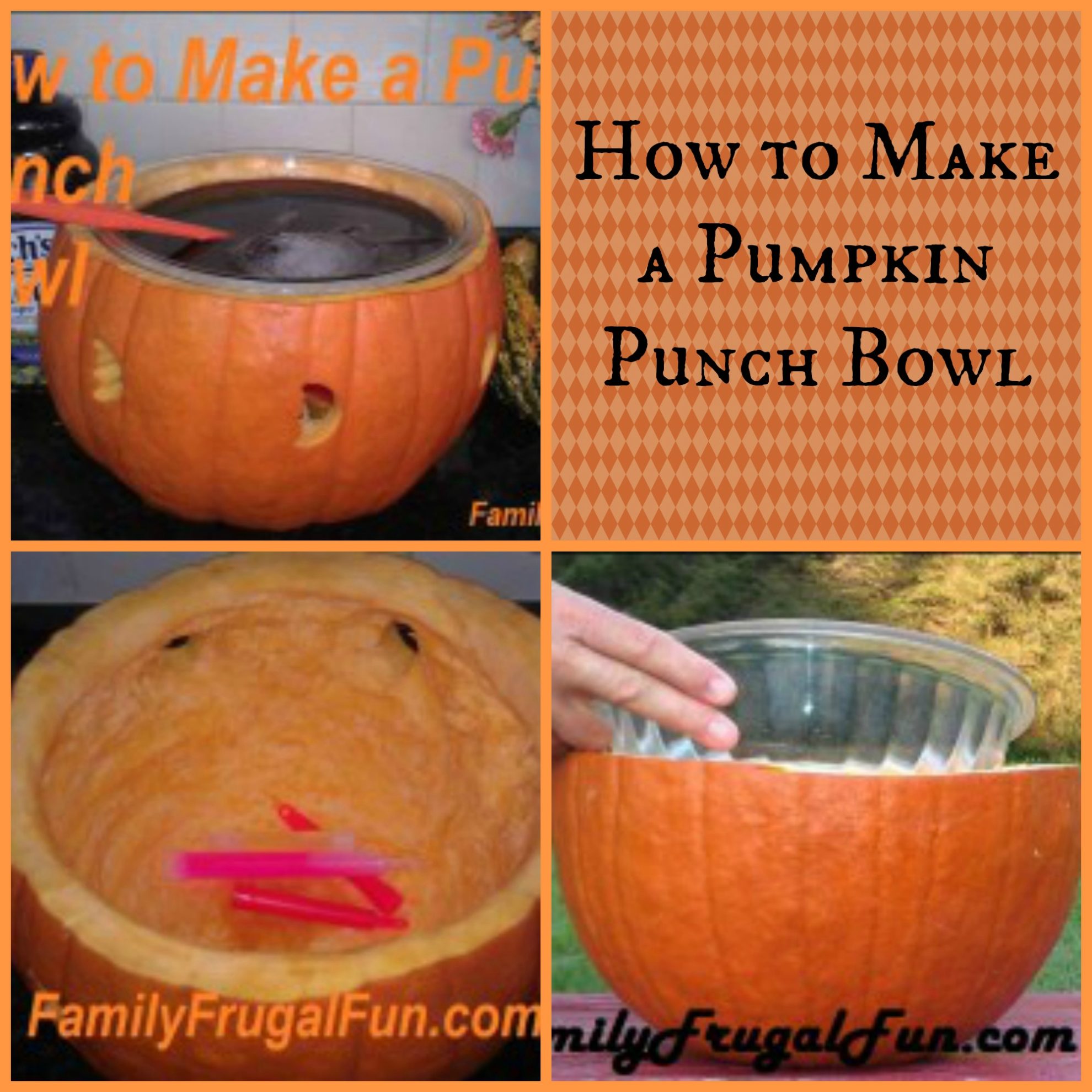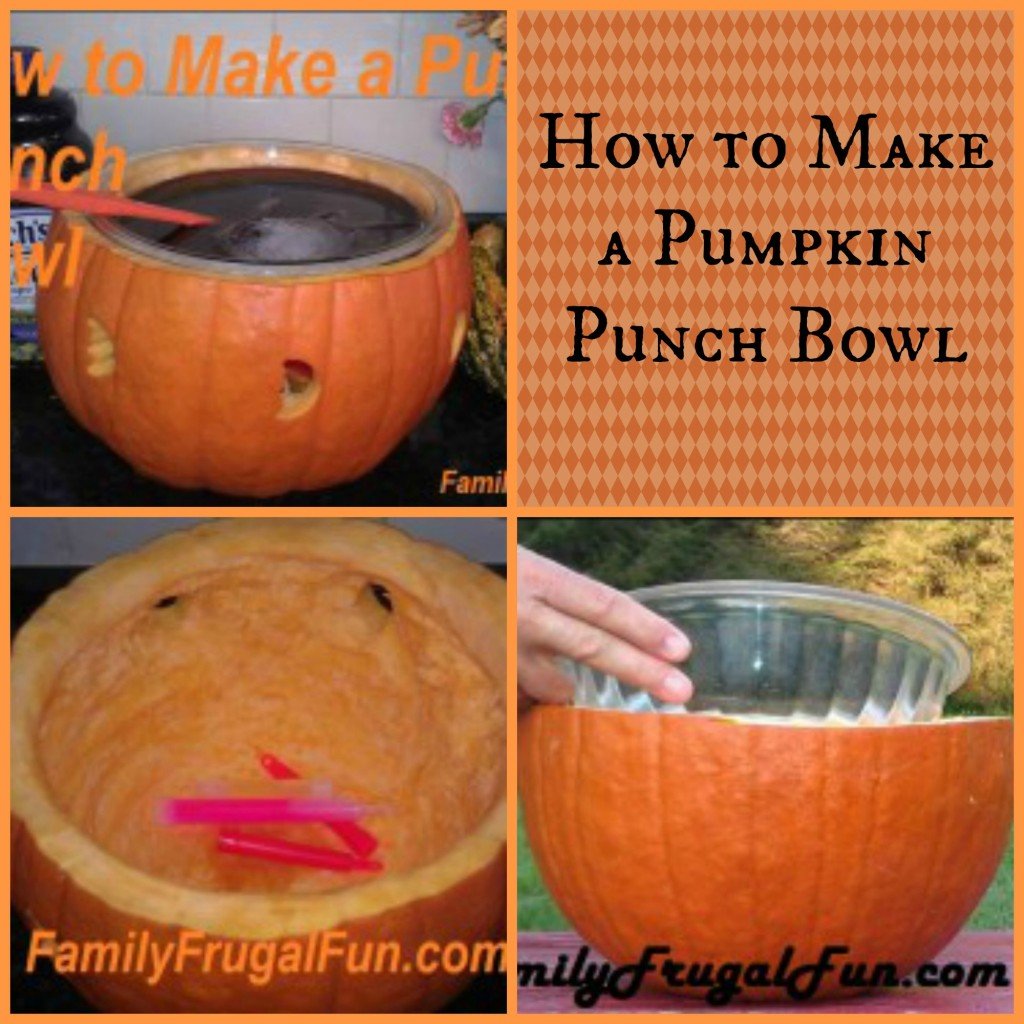 How to make a pumpkin punch bowl:
You have a few options for your punch bowl. The easiest is to just cut the pumpkin in about half, scoop out the insides and set in your bowl. Be sure to use a bowl like you see above with a lip or it may fall into your pumpkin and not sit properly. These Pyrex bowls work great because of the lip. This set of three should have one that fits your pumpkin!
For more fun, you can use cookie cutters to punch out shapes around he pumpkin. After you do so, you can add glow sticks and/or dry ice underneath the glass bowl to give it an extra spooky effect.
Find more Halloween fun with Thrifty Jinxy HERE!