This Football SNICKERS Brownies Recipe is perfect for game day! It's easy to make with a boxed brownie mix and SNICKERS!

Some of us are football fans and some of us are FOOTBALL FOOD fans. I definitely fall into the latter category. I'm not crazy about watching the game itself, but I love having friends over for a football party, making yummy recipes and watching half-time.
For our main meal I usually make something in the slow cooker. That way we can eat as we want during the course of the game without the food getting cold.
When it comes to treats and desserts, it's just the opposite. I want a dessert that doesn't have to be kept cold so that my guests (and I) can grab a little something sweet whenever the urge hits us during the game.
I headed to Walmart to stock up on big game eats and treats and swung by the candy aisle where I added SNICKERS® and Life Savers® to my cart.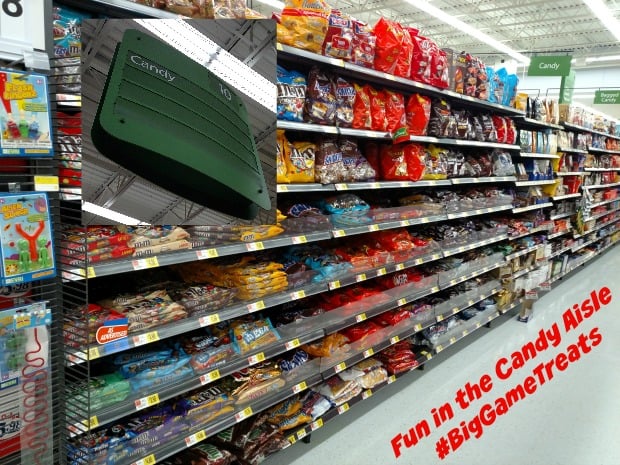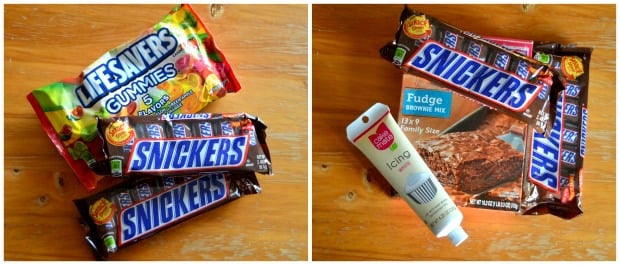 I made sure to stock up on enough SNICKERS so that I could both have some for our guests to eat as well as to make into a super yummy (and easy) recipe. Check it out:
Football SNICKERS Brownies Recipe
INGREDIENTS:
SNICKERS Funsize 6 Pack OR 2 SNICKERS Singles
Brownie Mix
+ Ingredients as listed on Brownie Mix Box
White Decorator Icing
Nonstick cooking spray
Snickers Fun Size Bars

Betty Crocker Milk Chocolate Traditional Brownie Mix

Wilton White Icing Tube

&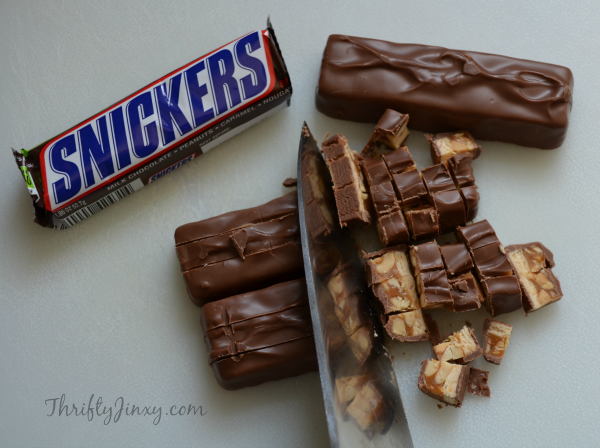 How to Make Snickers Brownies:
Preheat oven to temperature listed on brownie box.
Prepare your baking pan by lining it with a sheet of aluminum foil or parchment paper on the bottom.
Spray with cooking spray.
Chop SNICKERS into small pieces.
Prepare brownies as directed on box.
Stir in SNICKERS.
Cook according to box directions. Let cool.
Using a football shaped cookie cutter (or a tuna can with top and bottom removed and squeezed into a football shape) cut out footballs.
Use white decorator icing to add laces.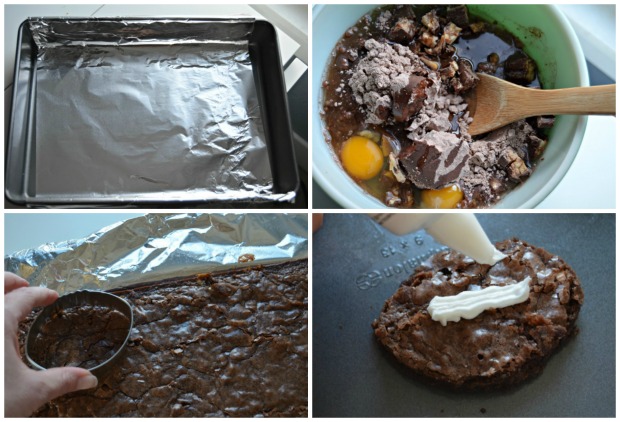 It's amazing what a delicious addition the SNICKERS make to the finished brownies! The heating process makes yummy, carmelly (is that a word??), chewy nuggets in the brownie. And I have to say I think the little football shapes are super cute.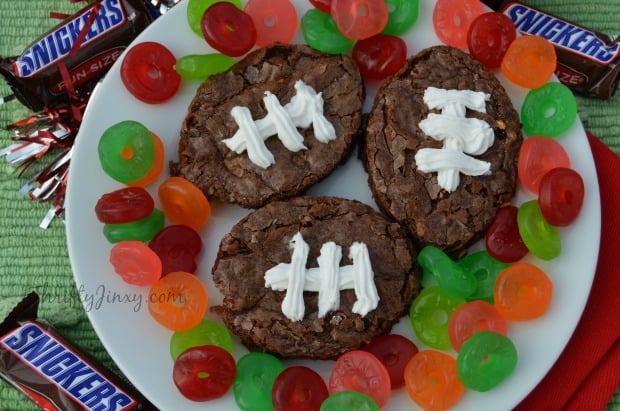 How to Make Football Brownies without a Cookie Cutter:
If you don't have a football cookie cutter, it's easy to make one! Cut the top AND the bottom off a tuna can.
Then press the can into an oblong shape with a point at each end in the shape of a football.
Be careful because the can edges can be sharp!