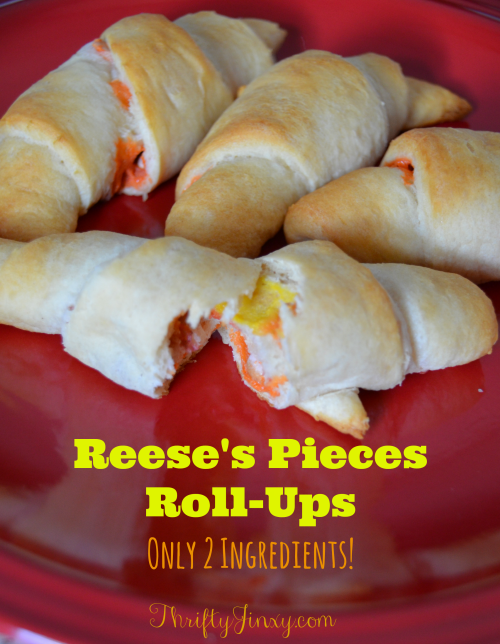 I have been having lots of fun recently cooking with candy, thanks to Hershey's.  Well, this recipe I'm going to share with you today has to be the EASIEST DESSERT EVER!  It only uses two ingredients – Reese's Pieces and crescent rolls.  Using the seasonal Fall Reese's Pieces gives them the perfect shades of orange, yellow and brown for a Halloween, Thanksgiving or just general fall season treat.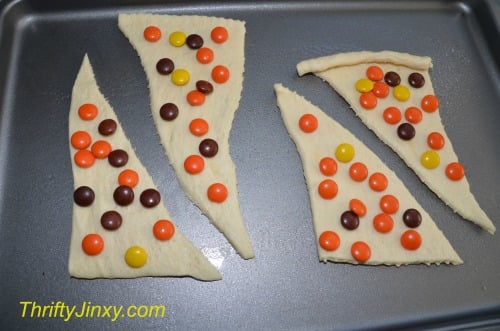 Reese's Pieces Roll-Ups Recipe


Ingredients:
1 can of crescent rolls
Reeses's Pieces
Pillsbury Butter Flake Crescents
Reese's Pieces, Peanut Butter Candy in a Hard Coated Shell
Good Cook Set Of 3 Non-Stick Cookie Sheet
&

Instructions:
Preheat oven to 375 degrees.  Open crescent can, unroll and place individual rolls on baking sheet.  Sprinkle each with Reese's Pieces and roll up. Bake according to directions on crescent roll package.
How easy is that?!?!?!