Grab these free Printable Pumpkin Stencils featuring the Avengers, Hello Kitty, Disney, Scooby Doo, Star Wars, Pokemon, My Little Pony and MORE!
It's time to carve those Halloween jack-o-lanterns! There are lots of ways to create those awesome designs, but the easiest is with a pumpkin stencil.
With a stencil, you can just print it out, tape the stencil to the front of your pumpkin and go from there, but the easiest way is by using graphite paper to transfer the design right onto your pumpkin. You will get much more accurate results.
You can find step-by-step instructions on using graphite paper with a pumpkin stencil in our post about how to create a pumpkin with a Dory stencil.
Before we get started, you're going to want to have your creation last through the holiday, so see how to make your pumpkins last until Halloween.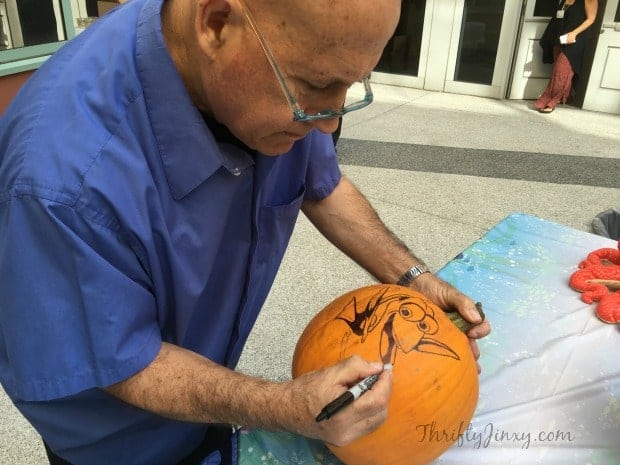 Now that we know the basics of using stencils, how would you like to make some pumpkins adorned with your favorite cartoon characters? There are stencils available for so many of our favorites!
Free Printable Pumpkin Stencils
You can start out with some of these fun character pumpkin stencils: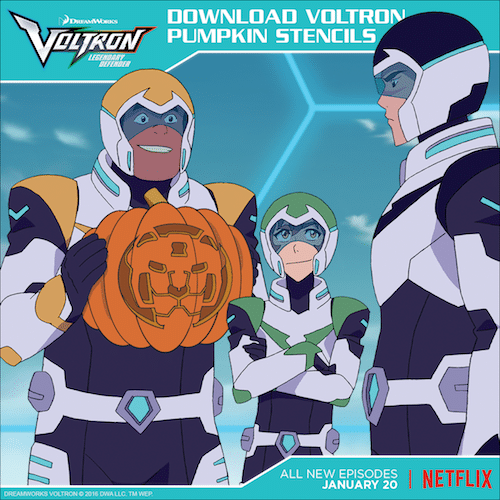 Kung Fu Panda Pumpkin Stencils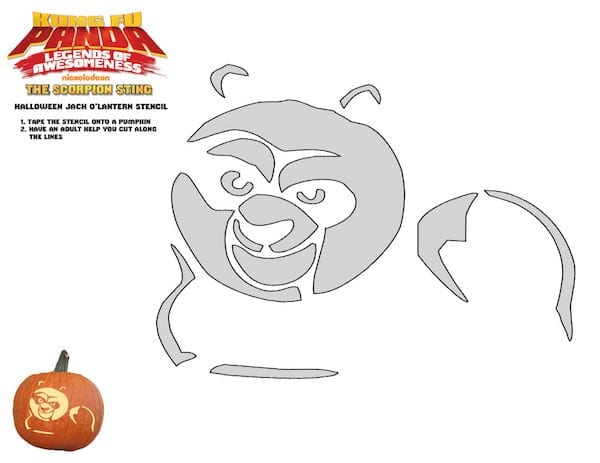 Wreck It Ralph Pumpkin Stencil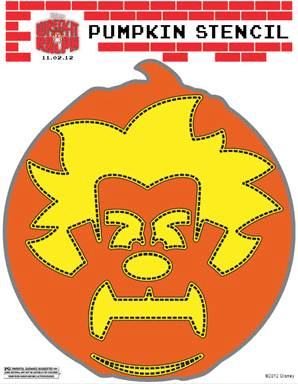 The Good Dinosaur Pumpkin Stencil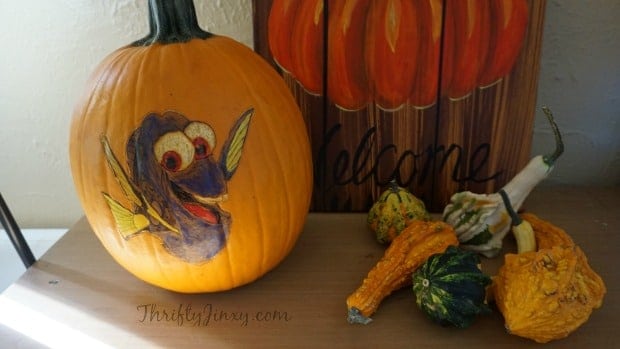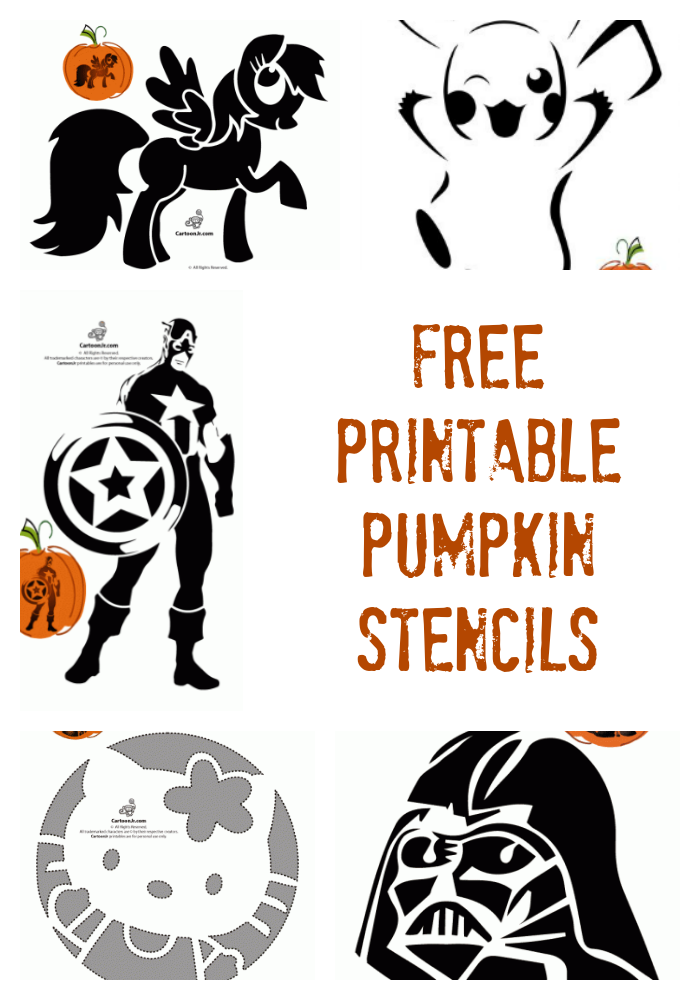 Cartoon Jr. has lots of FREE printable pumpkin stencil patterns featuring My Little Pony, The Avengers, Hello Kitty, Harry Potter, Skelanimals, Scooby Doo, Star Wars, Monster High, and classic Disney Characters like Donald Duck, Winnie the Pooh, Tigger, Bambi, Pinocchio, Cinderella and more! Find all of the free pumpkin character stencils here.
Find more Halloween fun with Thrifty Jinxy HERE!