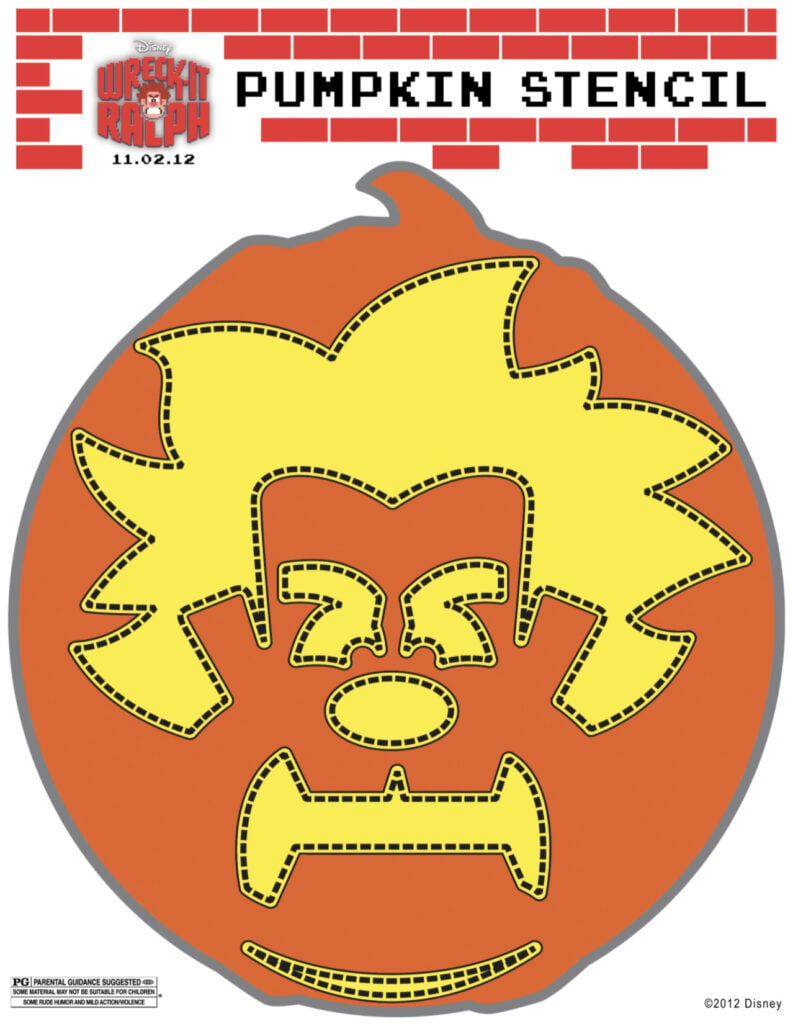 If you haven't made your Halloween jack-o-lantern yet, you're in luck because you can make a SUPER COOL pumpkin using this FREE printable Wreck-It Ralph pumpkin stencil.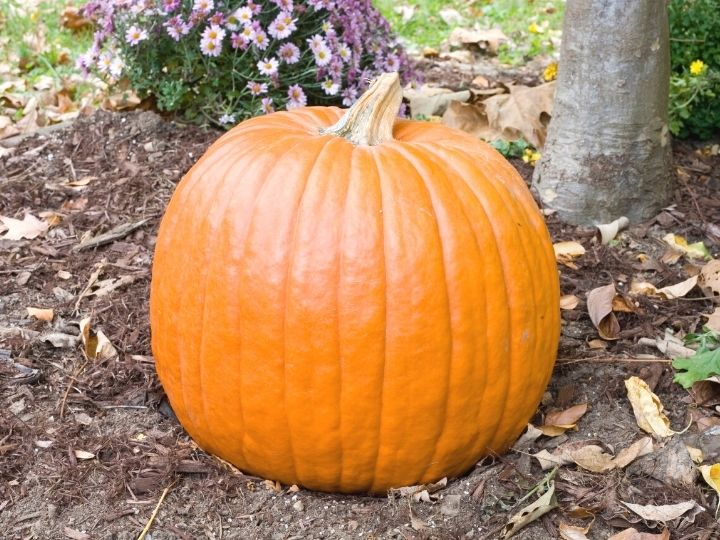 To make your Wreck It Ralph pumpkin, first find a nice round pumpkin and wash it off. If you'll be hollowing out your pumpkin to place a light inside, cut off the top of the pumpkin and scoop out all the insides of your pumpkin.
Next you need to print your Wreck It Ralph Stencil and tape it to the front of your pumpkin. (Lightweight paper will make it easier to do this.)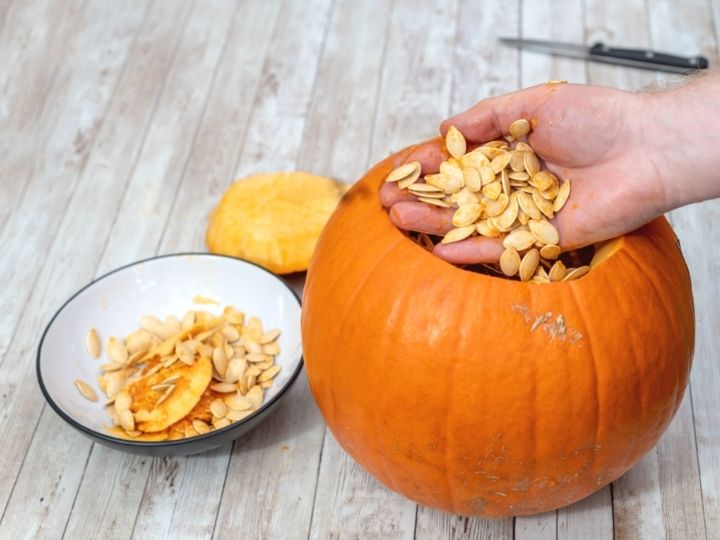 Using a large nail, poke holes along the outlines of Ralph's face and hair. Make sure the nail goes through the paper and marks the pumpkin skin itself.
Remove the paper stencil and use a knife to cut the design through your pumpkin.
Add a light inside (a flashlight or battery-operated tealight is much safer than a candle!) and display your creation.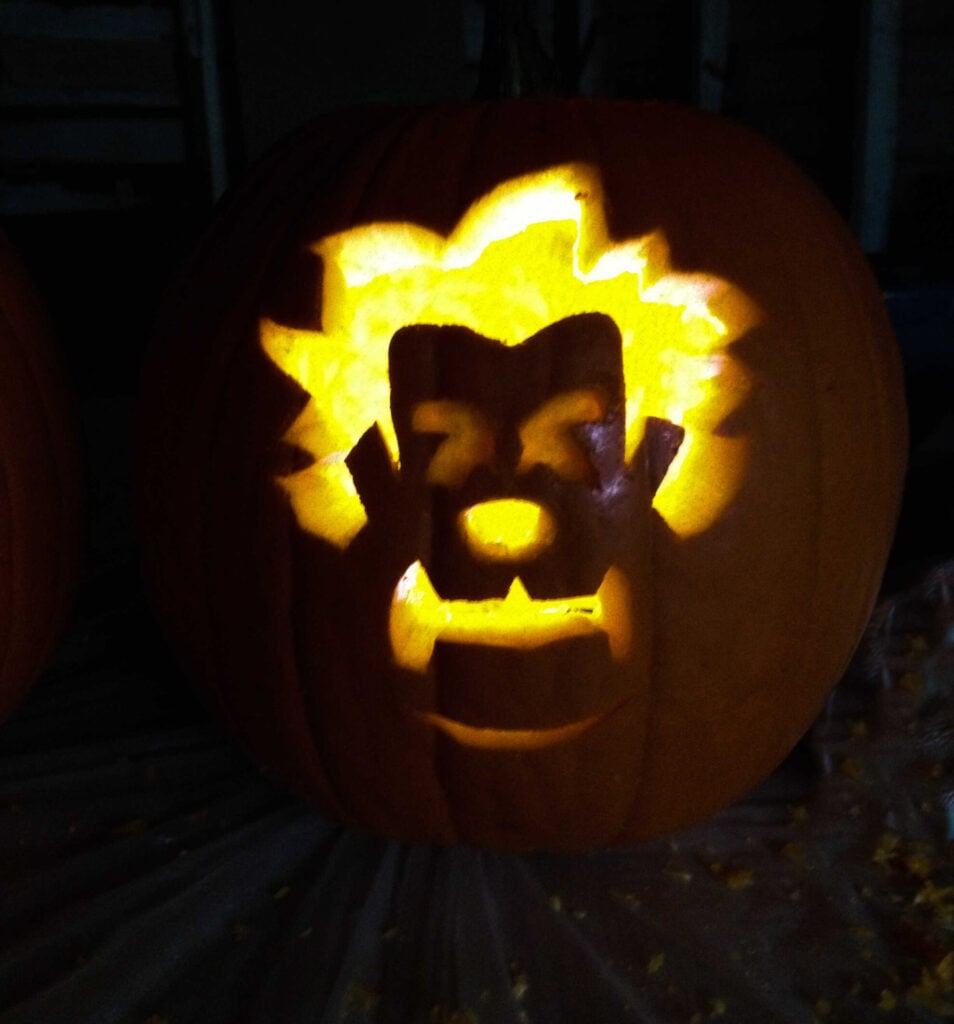 To make your creation last longer, use these tips to make your pumpkins last until Halloween.
For more Halloween fun, you can also grab these FREE printable Wreck-It Ralph Halloween Masks!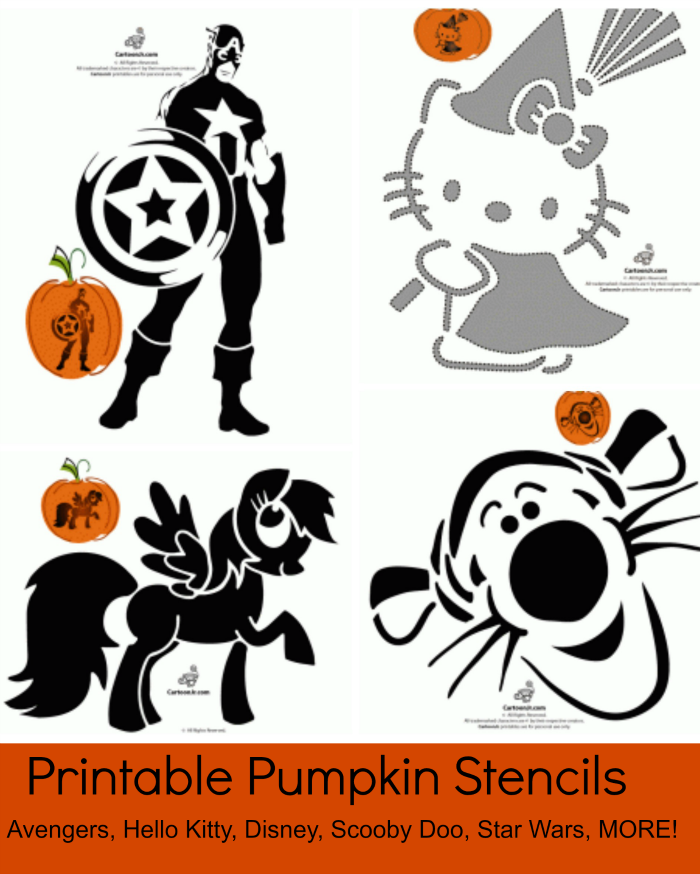 Find lots lots more free printable Disney, Pixar and Marvel Pumpkin Stencils HERE!