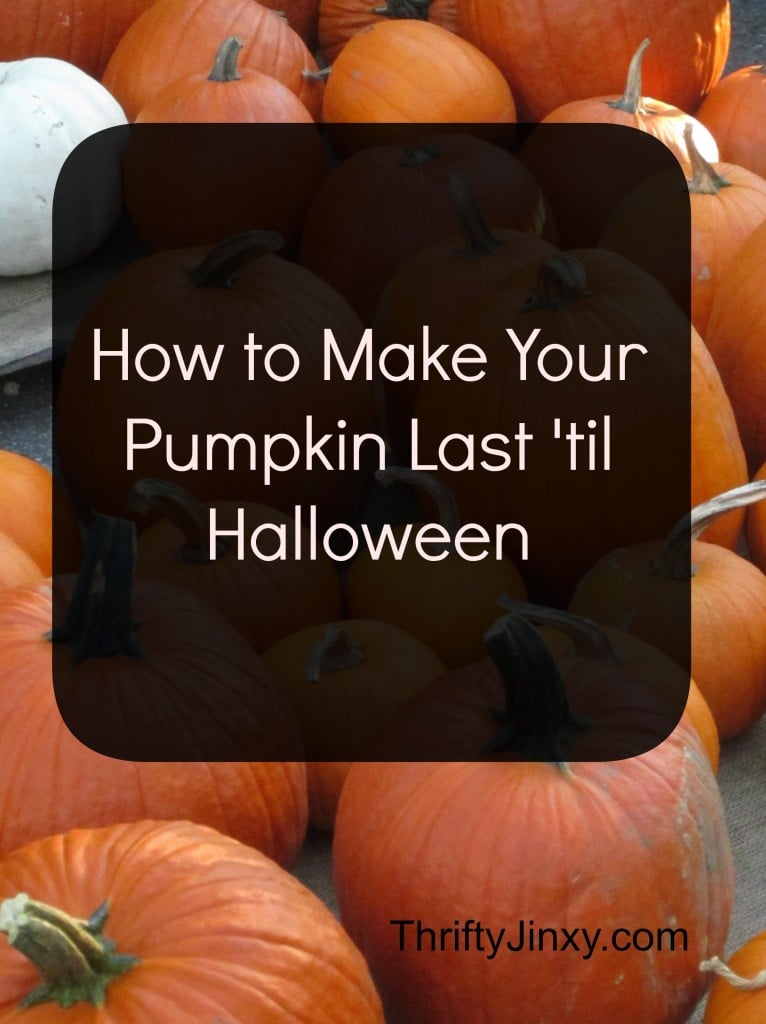 It's fun to have Halloween decorations up early, but pumpkins bought early in the month can sometimes rot before Halloween.  If you want to know how to make your pumpkins last until Halloween, there are a few simple tips to help.
1.  Do NOT set your pumpkin directly on your cement front steps.  Place a piece of cardboard between your pumpkins and the cement.
2.  Keep your pumpkin out of direct sunlight if possible.
3.  If your temperatures will be dipping below freezing, take your pumpkins inside for the night.
4. Traditionally we always cut off the top of the pumpkin (around the stem) and scoop out the "innards" that way. BUT, the stem actually sends nutrients to the pumpkin even after it's cut. For a better option, cut a hole in the back of the pumpkin and scoop it out from there.
5. The heat of a candle can also make your pumpkin deteriorate faster. A better option is a battery operated tealight, small flashlight or LED light.
6.  If you want to get even more involved, the key to preventing mold is to remove as much bacteria as possible.  Rinse the inside (if it's carved into a jack-o-lantern) and outside of your pumpkin with a bleach/water solution (1 Tbsp bleach to a quart of water).  Then to seal in moisture to prevent the pumpkin from drying out too quickly and to seal out new bacteria, smear all of the cut surfaces with petroleum jelly.
Find more Halloween fun with Thrifty Jinxy HERE!