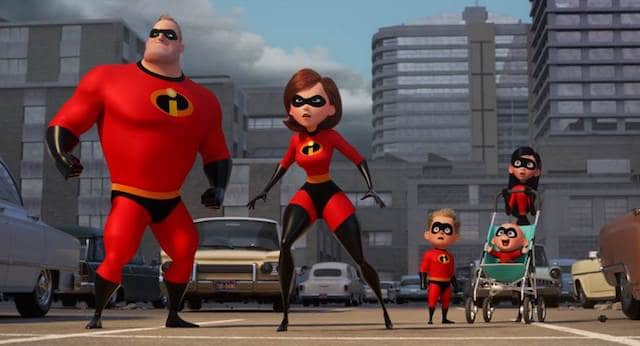 Disney•Pixar's INCREDIBLES 2 is now in theaters everywhere! It has been a LOOOOOONG wait for the sequel to The Incredibles (14 years to be exact), but it has been worth the wait!
With such a big time gap between the first and second movie, I admit I was a bit worried if it would live up to my expectations, but I'm happy to say those fears were unfounded. INCREDIBLES 2 is fun from start to finish with the same characters we love in a whole new adventure that starts just a few seconds after the point the story in the first movie ends.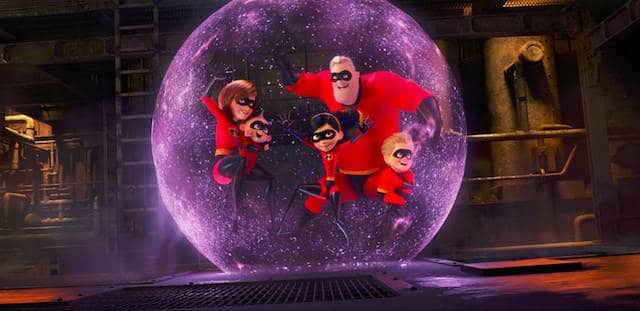 Just like in the first movie, Supers are still illegal. But in INCREDIBLES 2 Helen Parr, AKA Elastigirl, has the opportunity to lead a mission to make them legal again. As expected, it's not an easy task, and a new villain makes things even harder.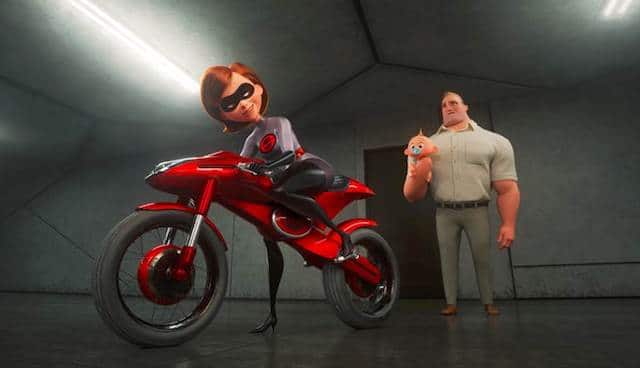 INCREDIBLES 2 has everything I loved about the first movie and more. The whole Parr family is back with Bob Parr, AKA Mr. Incredible, having to step up his parenting responsibilities of kids Violet, Dash and baby Jack-Jack while Helen is away on her mission.
While it would be easy for the film to fall into the typical bumbling, no-nothing dad stereotype, it doesn't. Yes, Bob struggles A LOT, but his love for his kids is fierce and he does an incredible job stepping up to the plate and into a role that's a stretch for him. That being said, his struggles are incredibly funny!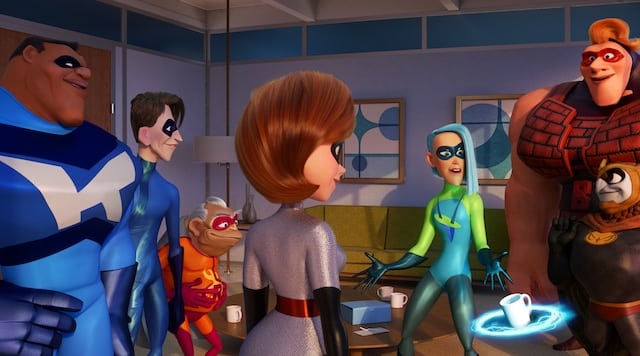 And of course there is LOTS of super action in INCREDIBLES 2. There are new Super with new powers added to the mix and we get to see the whole Incredibles family along with Frozone using their power in action-packed scenes from start to finish. The animation of INCREDIBLES 2 is amazing and that is especially apparent in the fast-moving action. Check out this clip for an example:
My favorite part of INCREDIBLES 2 is the humor AND the heart. I love each of these characters and they are each SO funny, mostly because they are so relatable and real. As always, Edna Mode is captivating. I just love her so much!
And, in the case of INCREDIBLES 2, baby Jack-Jack pretty much steals the show. I screened the movie twice and both times the audience was rolling with laughter during his scenes. I am ready to watch them over and over and over again! This cute scene with baby Jack-Jack is the very tiniest tip of the iceberg:
>
Beyond the humor and maybe as the base of it, there is a lot of heart in INCREDIBLES 2. It makes subtle, but important commentary on women's abilities and equality, inclusion and separating out "otherness", as well as the ability of families to change, adapt and grow closer and stronger in the face of difficulty.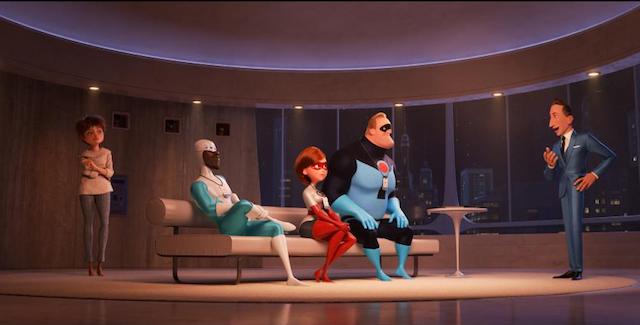 Go see INCREDIBLES 2. Take your kids. Take your parents. Take your friends. Take your neighbors. You'll be glad you did!
For more about INCREDIBLES 2, read my cast interviews:
Holly Hunter as Elastigirl and Craig T. Nelson as Mr. Incredible
Bob Odenkirk and Catherine Keener as Winston and Evelyn Deavor
Sarah Vowell as Violet and Huck Milner as Dash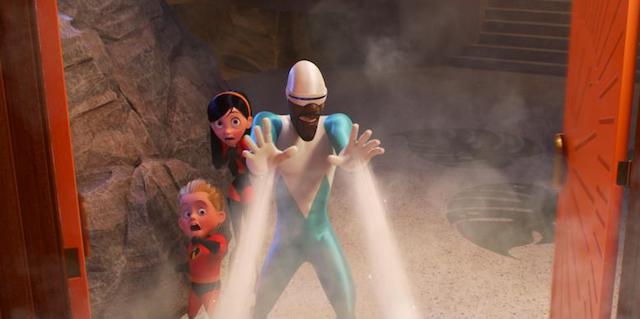 About Incredibles 2:
In INCREDIBLES 2, Helen (voice of Holly Hunter) is called on to lead a campaign to bring Supers back, while Bob (voice of Craig T. Nelson) navigates the day-to-day heroics of "normal" life at home with Violet (voice of Sarah Vowell), Dash (voice of Huck Milner) and baby Jack-Jack—whose super powers are about to be discovered. Their mission is derailed, however, when a new villain emerges with a brilliant and dangerous plot that threatens everything. But the Parrs don't shy away from a challenge, especially with Frozone (voice of Samuel L. Jackson) by their side. That's what makes this family so Incredible.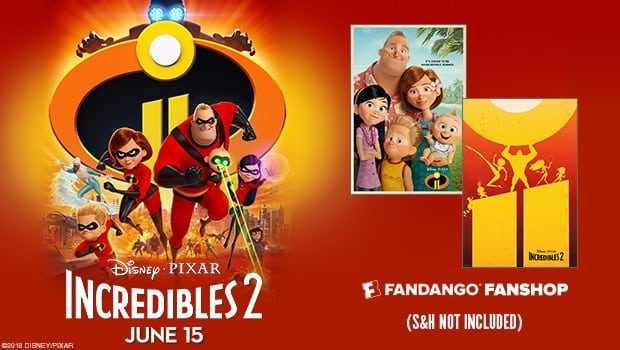 Ready to buy your tickets to INCREDIBLES 2? See how you can get a FREE Incredibles 2 movie poster when you order yours from Fandango!
INCREDIBLES 2 opens in theatres everywhere on June 15th!
Like INCREDIBLES 2 on Facebook
Follow INCREDIBLES 2 on Twitter
Follow INCREDIBLES 2 on Instagram
Visit the official INCREDIBLES 2 Website
INCREDIBLES 2 is now in theatres everywhere!