A fun part of Disney•Pixar's INCREDIBLES 2 is that we get to meet some new Supers! These Supers may not be as popular or well known as Elastigirl, Mr. Incredible, Frozone and the other widely known Supers – but they hope to get there one day. One of these Supers is Voyd, voiced by Sophia Bush.
Sophia is known for her nine seasons as Brooke Davis on "One Tree Hill" and has recently acted in the movies "Acts of Violence" and "Marshall". She is also very active in supporting charitable causes including girls' education and the environment. Earlier this month I had the chance to interview Sophia about her role as Voyd in INCREDIBLES 2. Here are a few of the highlights!
Who is Voyd?

VOYD is one of the "wannabe Supers" – a group of second-rate Supers who aspire to join the ranks of the Incredibles, Frozone and other popular super heroes. They team up with the Deavors to help bring Supers back. Voyd is a young, overeager mega-fan of Elastigirl. Her super power is the ability to divert and manipulate objects around her by creating voids that allow the objects to appear and disappear.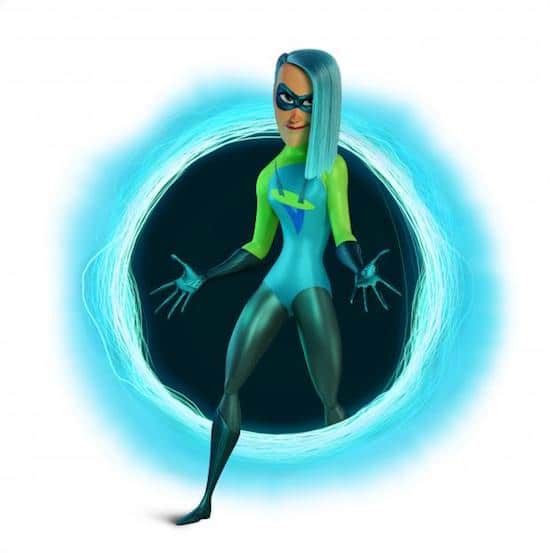 Voyd and Elastigirl

"Voyd is a young woman. And she represents, to me, so many of the girls who I spend so much of my life talking to, girls that are in high school, college, post college, trying to figure out who they are. I thought a lot about being a young girl in this world of the Incredibles, who has powers, who thinks it's the coolest. And then you see people like you become illegal. And your parents tell you you have to hide who you are, because you could be jailed. You could be killed. You could be subject to harassment. But you grew up looking up to Elastigirl. She was on your TV. There's no one in your town like you, but you had an idol and you knew that she got to shine."
"I thought about listening to my sweet superhero friend herself, Debra Messing talk about what it was like when "Will and Grace" was on the air. She would meet these young gay kids from small towns where they maybe were the only gay boy or lesbian girl, and they were shunned and they were judged. And they would meet Debra or Erica McCormick. And over and over again these kids would say, I grew up in a place that didn't accept me, and I saw you on TV and your character taught me that everything was going to get better for me and that someday I'd get to be who I am."
"Elastigirl girl is Voyd's Debra Messing. She is that idol who made this girl, who had to dim her light for so long, feel like eventually everything was gonna be okay. And you see her expressing her identity. She has turquoise hair and a side shave. This is a bold expression of her inner radicalness, but she's had to hide her biggest magic and she gets to meet the person who made her feel like one day it was going to be okay. "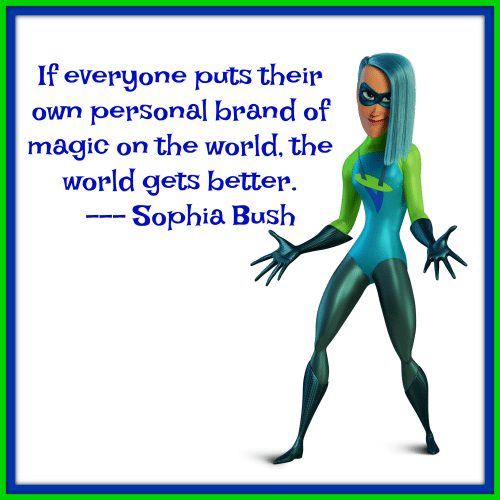 Using Incredibles 2 to Address Important Issues

I think it's so important to be grateful at a time like this to our excellent male allies, because it's like we're not looking to burn all men at the stake. We just wanna like throw the trash out. So, this film was ahead of its time, in a way, when it was written and when it began. I think it's so smart, because a lot of these conversations when we talk about the data around gender, people are like, 'Oh, my God' – especially people who don't agree with us, who don't wanna hear about race, who don't wanna hear about sexual orientation. It makes them tense. And this movie manages to talk about identity and empowerment with not an ounce of tension, with so much humor. It welcomes everybody to the table. I've not heard a single guy be like, 'Oh, that's like a woman's movie'. They love the movie. And I'm like, 'Yeah, because women's issues are just life.'"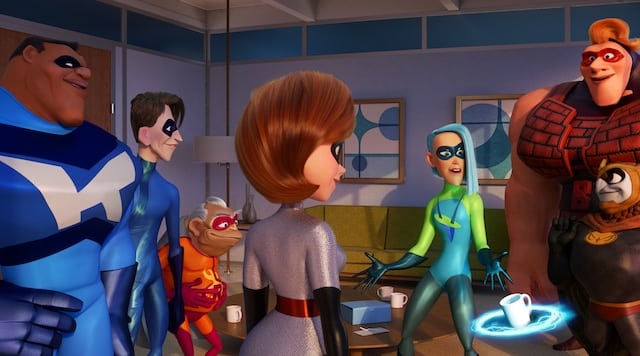 What Super Power Would Sophia Bush Like to Have in Real Life?

"I would love to have Voyd's powers. They're really badass. I think about convenience and whatever the power is that would allow me to teleport, I'd like that. 'Cause like I have to get on a red eye tonight. Do you know how happy I'd be to just like grab my bags and twitch my nose like Samantha from Bewitched and just be in another city? Like, no more TSA, no more bad airport food, — it would be the biggest game changer of my life. I would love that. "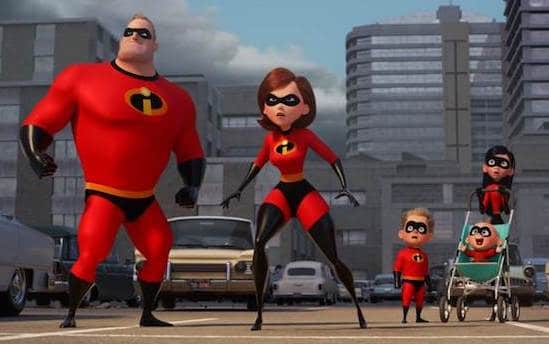 INCREDIBLES 2 is now in theatres everywhere! Buy your tickets HERE!
Like INCREDIBLES 2 on Facebook
Follow INCREDIBLES 2 on Twitter
Follow INCREDIBLES 2 on Instagram
Visit the official INCREDIBLES 2 Website