Disney•Pixar's INCREDIBLES 2 is coming to theaters everywhere June 15th! It seems like we have had to wait a LOOOOOOONG time for us to wait for this sequel after the original The Incredibles hit theaters all the way back in 2004. I never stopped to think about what it would be like for actors to wait for such a long time for a follow-up movie, but I had the chance to find out when I interviewed two stars of the film Holly Hunter as Helen Parr aka Elastigirl and Craig T. Nelson, our Mr. Incredible / Bob Parr.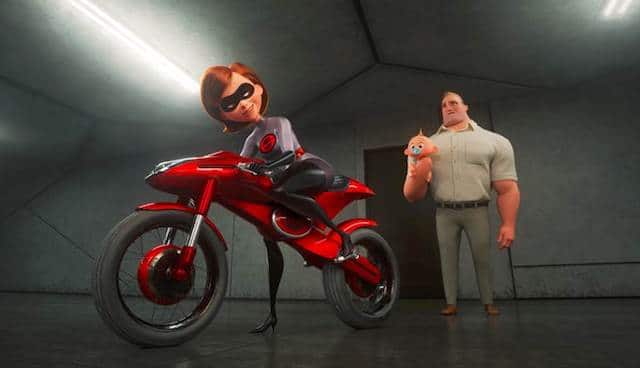 The Long Wait for Incredibles 2

Listening to Craig T. Nelson describe his wait for a sequel was hilarious. He first said that they did not know what to expect after the first movie hit the theaters. But then, said Craig, "The thing turns out to be huge, right? So we're waiting to see when we're going to do the sequel because you're still actors and you're finding (or at least some of us find) that we're not always working. So I've got that to look forward to, maybe, and the third year comes, and the fourth year, and then you're going, 'Well hell, I'm not gonna be able to pay for the stuff I bought because I always thought I was gonna do this… And hell, you're too old to do it anymore and you think 'Oh, they don't want me, you know. And if they're going to do another one, (you hear about the rumors they're gonna do another one), they're probably going to get a new Bob!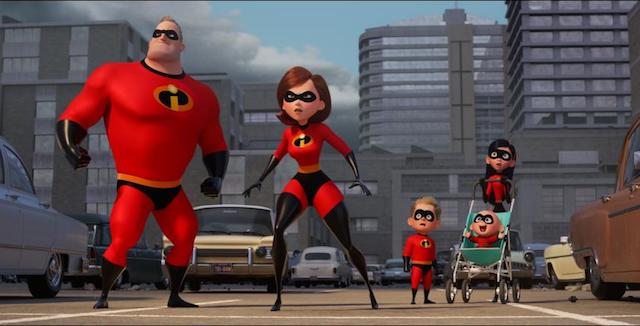 Making the Sequel

Holly and Craig agreed that they had no hesitation in making the sequel and were excited to do it. Craig said he wondered, "What are they going to come up with? How can it be different? Where are we going to pick it up? …We didn't know anything. Then they talked about starting it right at the very end of the first one … and I didn't age. Then it was just a question for me of whether I could do it vocally because I'd been doing Parenthood and Zeek had a different vocal quality.
Holly said she "thought that it was quite amusing that the movie would pick up like fifteen seconds after the first movie. That was just so funny to me, and a completely impossible thing to do in regular film – which Craig and I, that's what we normally do is television and films. So the ability of animation to do that was just so delightful. There were so many things about this opportunity for me which were kind of effortless. xxx We record with Brad and only with Brad, and so fourteen years later to encounter Brad [Director Brad Bird] again with a microphone between us was just fun. And he's somebody that both of just inherently trust.
The Messages of Incredibles 2

Holly said, "I think that's a little serendipitous that the Me Too, and the Times Up movements coincide with the opening of this movie , but I think that that's totally by coincidence. And at the same time, it is in the air. It's in the environment that I guess we're all breathing. It's a great thing, especially for kids to see this movie, not just little girls but, but boys, too. It's great for everybody to see what men and women are capable of, that men are capable of being fantastic, nurturing parents. We all know this – I mean this is not new for us, but it's still great to see this exploration for both of our characters.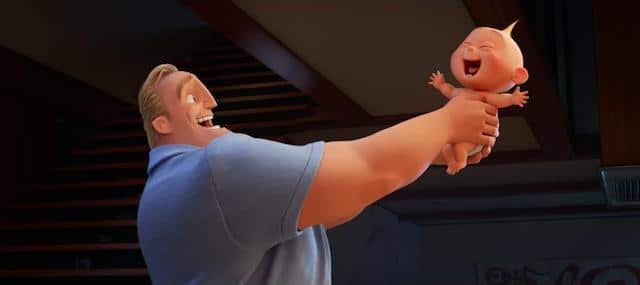 It's fantastic and delightful to see Elastigirl living up to this gift that she has without any apology. She just is going for, and losing herself in it, which is a beautiful thing. I think it's great for a mother to be able to be fully engaged in something that has nothing to do with parenting, and I think that's difficult for all of us to actually give ourselves license to just go that deeply.
The Chemistry of the Incredibles 2 Cast

Holly said that any chemistry "is the gift of Brad Bird. This is what Brad can do that's so phenomenal. When Brad cast the original The Incredibles, he didn't go down a list of actors and actress who were like the hot names of that moment. He had the sound of the movie and the sound of the characters together in mind , because that's the kind of guy that he is. That's the kind of artist that he is. So Craig and I never met each other until about nine months ago. So that chemistry is inherent in us… that's Brad putting it together before he ever knew us. His imagination was at work putting the chemistry together.
About Incredibles 2:
In INCREDIBLES 2, Helen (voice of Holly Hunter) is called on to lead a campaign to bring Supers back, while Bob (voice of Craig T. Nelson) navigates the day-to-day heroics of "normal" life at home with Violet (voice of Sarah Vowell), Dash (voice of Huck Milner) and baby Jack-Jack—whose super powers are about to be discovered. Their mission is derailed, however, when a new villain emerges with a brilliant and dangerous plot that threatens everything. But the Parrs don't shy away from a challenge, especially with Frozone (voice of Samuel L. Jackson) by their side. That's what makes this family so Incredible.
Ready to buy your tickets to INCREDIBLES 2? See how you can get a FREE Incredibles 2 movie poster when you order yours from Fandango!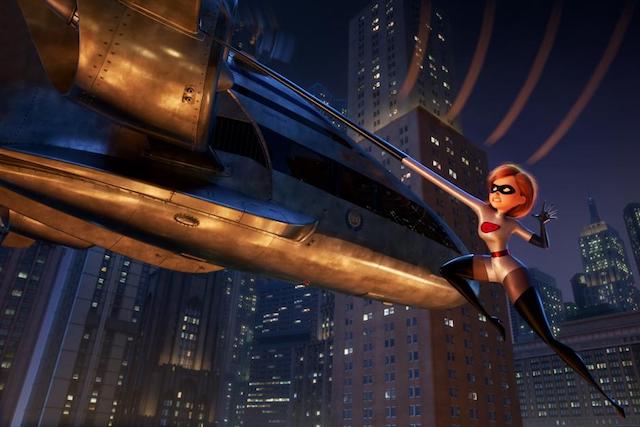 INCREDIBLES 2 opens in theatres everywhere on June 15th!
Like INCREDIBLES 2 on Facebook
Follow INCREDIBLES 2 on Twitter
Follow INCREDIBLES 2 on Instagram
Visit the official INCREDIBLES 2 Website
INCREDIBLES 2 opens in theatres everywhere on June 15th!
Sign up for a Fandango Incredibles 2 FanAlert and be the first to know when tickets and other exclusives are available in your area!