If your kids are anything like mine, they are hard on their shoes. They also grow out of their shoes almost as soon as I buy them, so back-to-school shopping almost always means new shoes. Here is a lineup of footwear to keep your kids stepping tall all year 'round.


Fabulous Fresh Kicks for Fall
1. Everyday Shoes (aka Sneakers)
The first thing your kids are likely to ask for is sneakers, also known as athletic or tennis shoes. Today, sneakers are universal: people of all ages wear them everywhere, and they come in so many colors and styles. Velcro shoes are perfect for little ones if they have trouble tying laces.
I think these light up shoes are really fun, and so do kids! They also like shoes with wheels; you can find sneakers that light up and roll, too. I like the look of skateboard shoes for boys because they are durable but also stylish and can be dressed up for more formal occasions.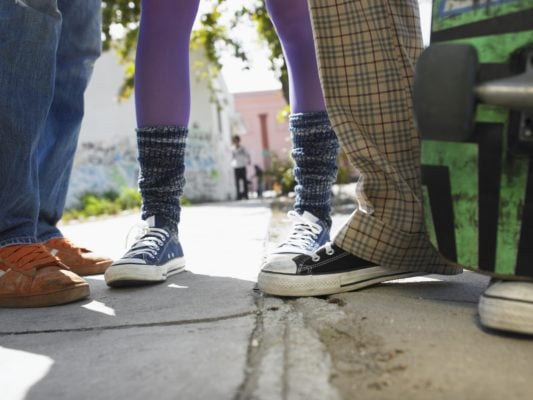 You also can't go wrong with a classic pair of character or themed sneakers —always on back-to-school wish lists! If your kids tend to be hard on their shoes, look for shoes that are durable, budget-friendly and easy to clean. I like to buy pairs that can be thrown right into the washing machine when they get too dirty!
Older kids like Vans, Nike, and Converse, which you can find in a kaleidoscope of colors.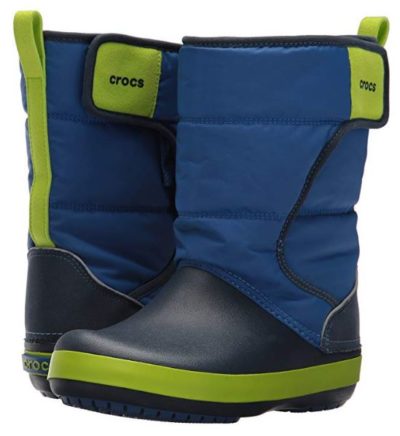 2. Best Boots
Boots are a smart choice as the weather starts getting colder—they're fashionable too. A nice pair of riding boots looks great over a pair of jeans or leggings. If your kids want more range of motion, a cute pair of booties is a good alternative. UGGS are cozy, comfortable, and colorful. Many teens like Doc Martens, which come adorned with flowers, camo prints, and other patterns.
When the rain is pouring down or snow is covering the ground, a good pair of rain boots or snow boots will keep your little one dry and warm while walking to school or to the bus stop. A few brands that make really nice weather-proof boots for kids are Crocs, Hunter, The North Face, and UGG.

3. Dressing Up
Every kid needs at least one pair of dress shoes in their wardrobe. Choose a pair that doesn't have a lot of decoration or embellishment so that they can be worn for multiple occasions, like weddings and other formal parties. Some good choices are flats or ballet shoes for girls or lace-up leather shoes for boys.
If kept clean, a pair of fashion boots or skateboard shoes could also do the trick. Teen girls may want shoes with a little more heel, so check out low-heel shoes with a little character. If your teen boy's feet have stopped growing, he might be ready for a nice pair of oxfords.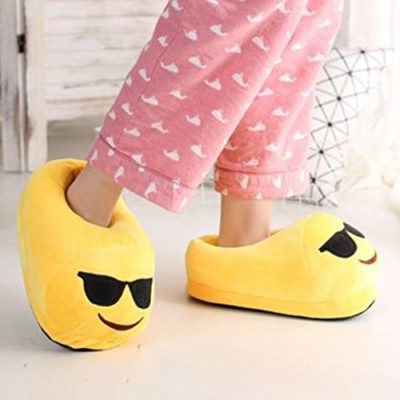 4. Chilling at Home
At the end of the day and on the weekends, my kids love getting cozy in a pair of slippers—particularly as the weather starts getting colder. Little kids love slippers featuring a favorite animal or cartoon character. Or what about a pair of emoji slippers? Older kids may like a pair of fuzzy unicorn slippers, or they may prefer a simple slip on or moccasin.