Disney•Pixar's INCREDIBLES 2 is coming to theaters everywhere June 15th! Last week I had a chance to attend the Incredibles 2 event in LA to preview the film and interview the cast. I have to say that the highlight of the trip was the interview with Samuel L. Jackson. He was every bit as funny as I expected him to be and wise – not wise in an "old man" way, but in a "this guy is brilliant" way!
And to top it all off I got to meet the namesake of my cat Sammy, who goes by his full name of SAMUEL L. JACKSON! when he's naughty and I have to yell at him. ….Anyway….. check out these highlights from the interview. There was seriously SO MUCH good stuff I couldn't include it all… SLJ is just THAT good!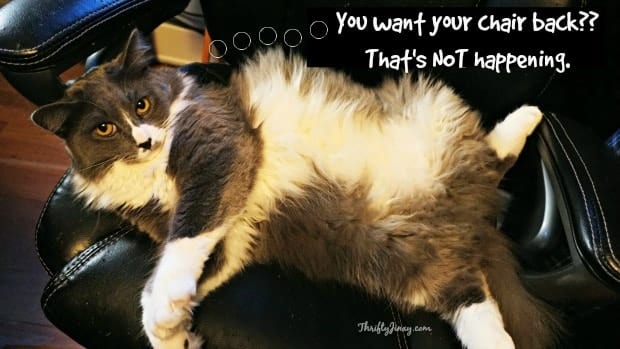 Making the Sequel After 14 Years

In our Incredibles 2 interview yesterday with Holly Hunter and Craig T. Nelson, they said they were all on board with making the sequel and Samuel L. Jackson agreed. He said, "I'm relieved. That was a lot of pressure. People were always asking 'when are they going to make Incredibles 2?" like it was my decision. Now I feel a lot better knowing the pressure has been relieved. They've made it. People can be happy."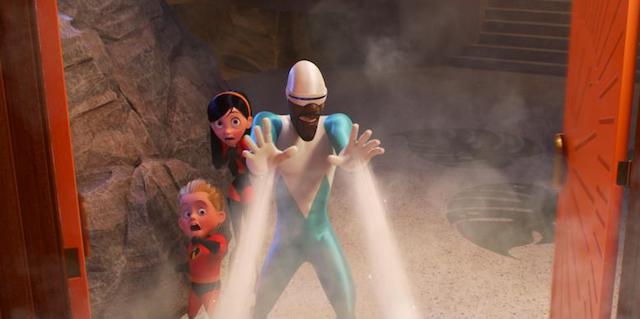 "According to the way the last one ended, everybody just assumed there was going to be another one. And Brad [Bird] went off and started doing, you know, 'real people movies' and I don't think they wanted to put it in the hands of anybody else. It's also one of those kind of things where the first movie was so perfect and so awesome, that you got to say to yourself, 'Can we really do something that awesome and just a little bit more awesome the next time so it justifies us doing a sequel?' I think they accomplished it.. I mean the movie is kind of awesome."
Samuel L. Jackson's Super Powers

Samuel didn't seem super happy with this interview question from a blogger: "How much do you relate to Frozone? I feel like if you were a super hero, that would be you." His hilarious response: "Really? I'd be shooting ice, not fire? I'm not hot like that? Oh I see, I see. Oh fire is for the Black Panther guy. Old guys get to be cool, not hot. That's a little ageism, I'm feeling a little Me Too about that."
When asked what his super power is in REAL LIFE, he said, "Earning money for my wife and daughter – surviving thirty eight years of marriage. yeah, that's the super power."
Samuel L. Jackson's Favorite Incredibles Character

SLJ said, "Edna is just the dope-est, she's just, you know, wise, cool, dry, unaffected by the world. The world revolves around her."
What Moment Would Samuel L. Jackson Freeze in Time

This was personally my favorite part of the interview when Samuel L. Jackson shared about his life in NYC in the 70s. "It was Halloween 1976 when we got to New York City. We started this marvelous journey and were ready to conquer the world and be the best actors on the planet. My wife and I thought we were going to be Liz Taylor and Richard Burton. It was a vibrant time in New York. There were so many of us there and it was a great time for work, and comrade-ship and all the people that we met: Morgan, Alfre, Denzel, and Wesley – and everybody was there working. We all worked together, we ate together, we went to auditions together, we went to the same unemployment office when we weren't working. They were vibrant times and learning times."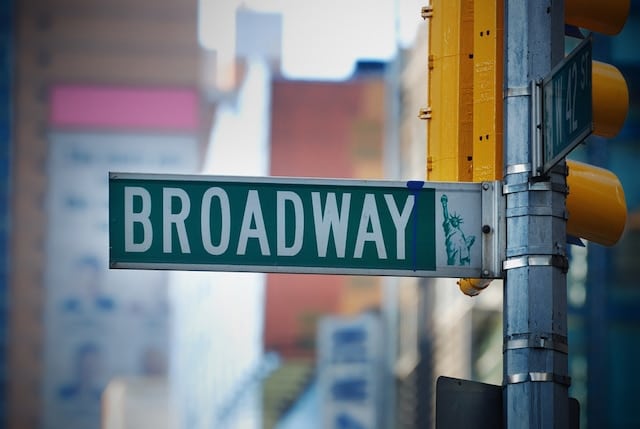 "That cemented some really great friendships and just the challenge of being on stage with those people and wanting to be better, wanting to be good, and making all those things happen. That kind of makes us who we are on screen, for everybody. Because we had all that discipline and working together and learning how to be an ensemble and not just outshine everybody who's around you. Sometimes you can't help it, because the other people aren't so good, but being there and being in that time, that would be great."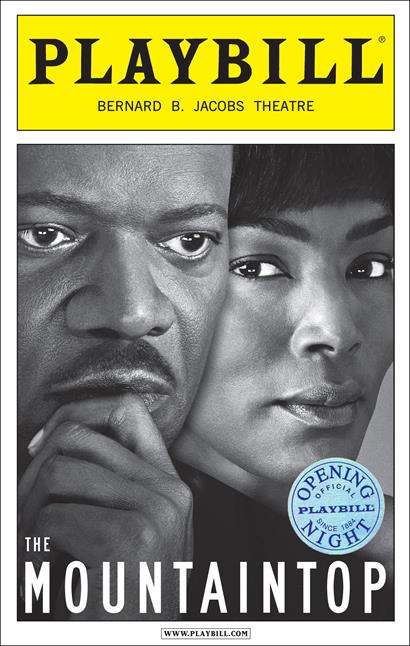 Samuel L. Jackson's Advice for Young Actors

Do as much theater as you can do. Fame is a drug that young people now have, because it seems so accessible. If you do enough online or you get enough likes or people get enough eyes on you, you become famous for just no reason, or for reasons that aren't worth talking about. But if you're serious about it, go to New York. Challenge yourself. On stage or off-Broadway on Broadway. Work with as many different kinds of actors and directors as you can. Learn the craft – upstage downstage, stage right, stage left, being dominant, being submissive – on stage."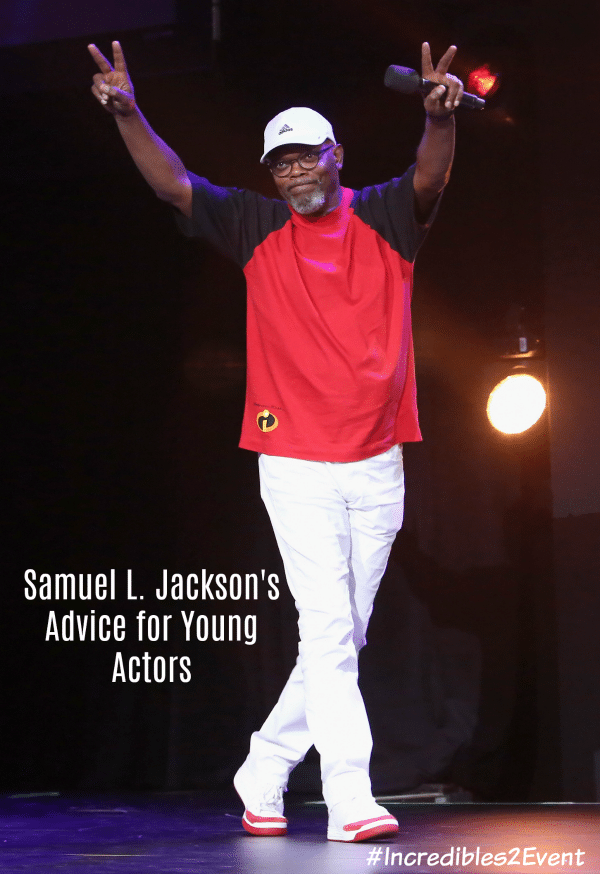 "There's a wealth of information to be gained from working in front of real people every night and getting that [CLAPS] or getting that [LAUGHTER] because you learn from that. And there's no real way to know you can do it until you hear people say it or you're in a theater and you feel the energy of the audience when you're doing something. When you make them sad or you hear them say 'awww', you make them happy, they laugh, they applaud, they cheer, they sigh, they do whatever. When you feel the energy of people, then you know okay, this works, that works, that doesn't work, this works. So that when you get to this place, or on a screen somewhere, you don't have to question what you do. It feels right. It works."
About Incredibles 2:
In INCREDIBLES 2, Helen (voice of Holly Hunter) is called on to lead a campaign to bring Supers back, while Bob (voice of Craig T. Nelson) navigates the day-to-day heroics of "normal" life at home with Violet (voice of Sarah Vowell), Dash (voice of Huck Milner) and baby Jack-Jack—whose super powers are about to be discovered. Their mission is derailed, however, when a new villain emerges with a brilliant and dangerous plot that threatens everything. But the Parrs don't shy away from a challenge, especially with Frozone (voice of Samuel L. Jackson) by their side. That's what makes this family so Incredible.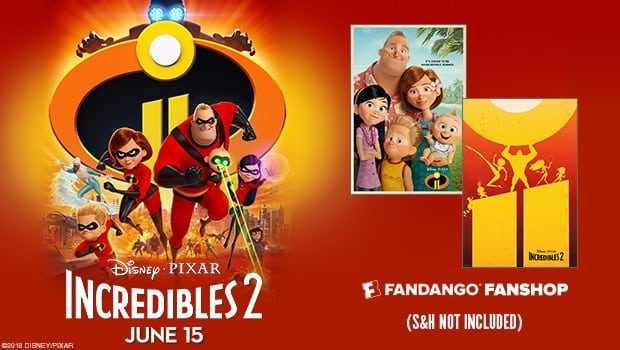 Ready to buy your tickets to INCREDIBLES 2? See how you can get a FREE Incredibles 2 movie poster when you order yours from Fandango!
INCREDIBLES 2 opens in theatres everywhere on June 15th!
Like INCREDIBLES 2 on Facebook
Follow INCREDIBLES 2 on Twitter
Follow INCREDIBLES 2 on Instagram
Visit the official INCREDIBLES 2 Website
INCREDIBLES 2 opens in theatres everywhere on June 15th!
Sign up for a Fandango Incredibles 2 FanAlert and be the first to know when tickets and other exclusives are available in your area!