Plan a fun Trolls World Tour Movie Night with our Trolls snacks, crafts, games and a Trolls Gift Guide filled with toys and collectibles fans will love!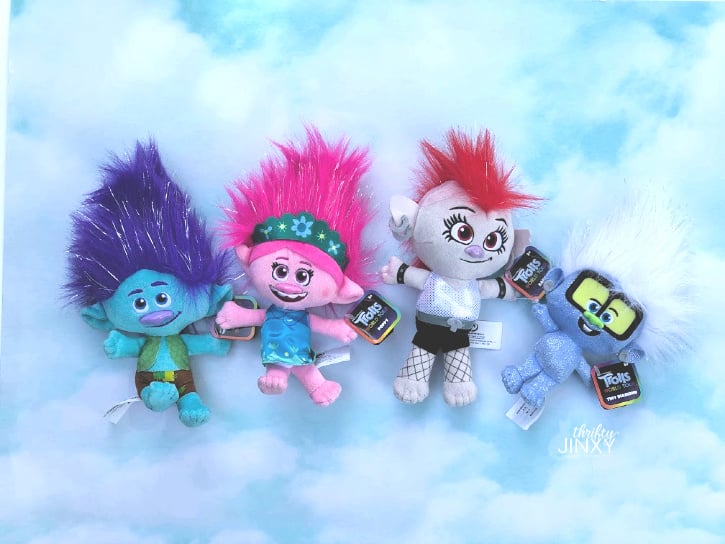 The all-new Dance Party Edition of TROLLS WORLD TOUR arrives exclusively on 4K Ultra HD, Blu-Ray™, and DVD July 7 from Universal Pictures Home Entertainment! (And you can get it on Digital NOW.)
We loved the colorful fun of Trolls World Tour! It's an adventure spanning all kinds of musical genres with amazing music and lots of laughs!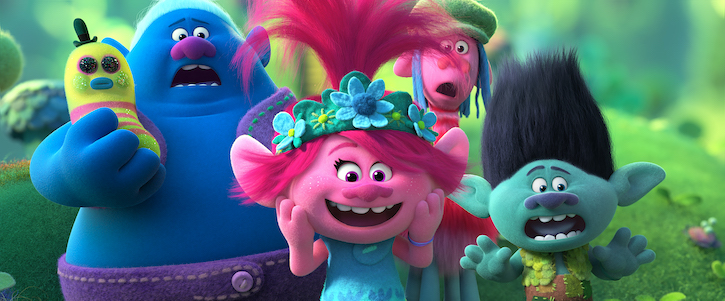 Along with the new movie comes all kinds of fun toys and collectible items. The new Trolls World Tour LEGO sets are amazing! A big thanks to DreamWorks for sending these fun things for us to check out.
Scroll down to the end of our post for our Trolls World Tour Gift Guide that is full of gifts your Trolls fan will love!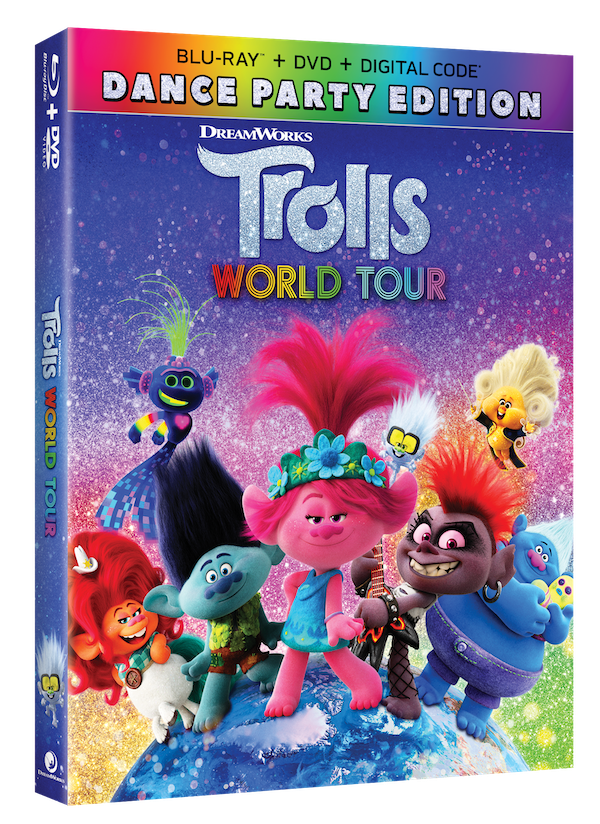 About TROLLS WORLD TOUR:
Queen Poppy (Anna Kendrick), Branch (Justin Timberlake), and the rest of your favorite Trolls are back for another musical adventure that's bigger—and louder—than ever before! In TROLLS WORLD TOUR, Poppy and Branch discover that their kingdom is only one of six musical realms—Funk, Country, Techno, Classical, Pop, and Rock—that were once united in perfect harmony. When the power-hungry ruler of the Rocker Trolls threatens to silence all other music so her tribe can reign supreme, Poppy and Branch must embark on an epic quest to unite the realms of Trollskind, before the songs in their hearts are lost forever!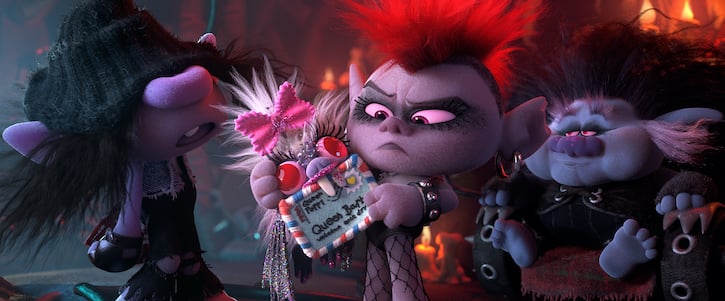 Introducing Tiny Diamond:
My favorite new character in Trolls World Tour is Tiny Diamond, voiced by Kenan Thompson. In the Dance Party Edition, there's even a bonus clip TINY DIAMOND GOES BACK TO SCHOOL – In this exclusive original short film, journey back to school with Tiny Diamond as he tries to figure out how to be the cool kid and 'fit in'. I can't wait to watch it!
About the special Trolls World Tour Dance Party Edition:
The Dance Party Edition includes an interactive dance party mode where viewers are introduced to dance moves to learn while they watch the film, lyrics to sing along, and surprises featuring their favorite characters! This special Dance Party Edition includes bonus content, such as an exclusive original short film starring the unforgettable Tiny Diamond, deleted scenes and behind-the-scenes exclusives with the power-house musical cast of Anna Kendrick, Justin Timberlake, Kelly Clarkson, Mary J. Blige, George Clinton and many more.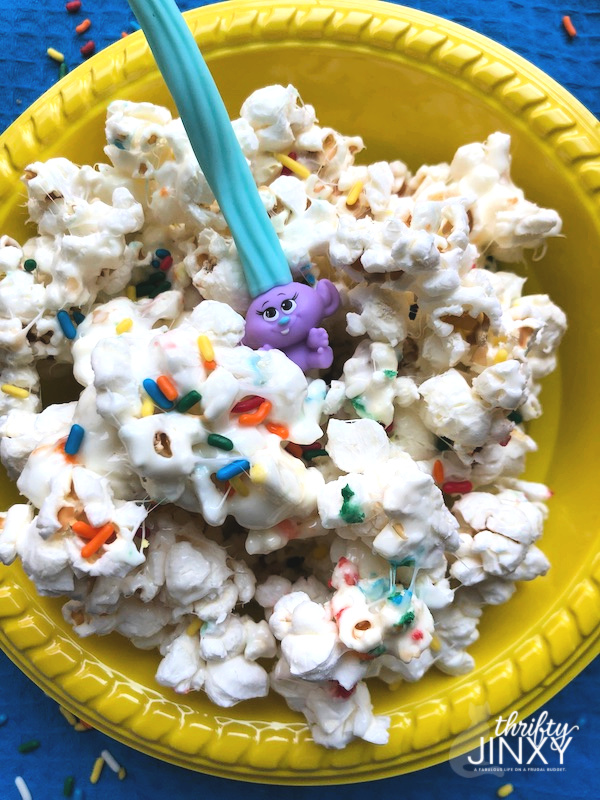 Trolls World Tour Movie Night Ideas:
To get you set up for a fun Trolls-themed movie night, first grab a copy of Trolls World Tour Dance Party Edition on Blu-Ray and then plan your snacks. Our top choice is our Trolls Popcorn Recipe. It's easy to make and extra yummy.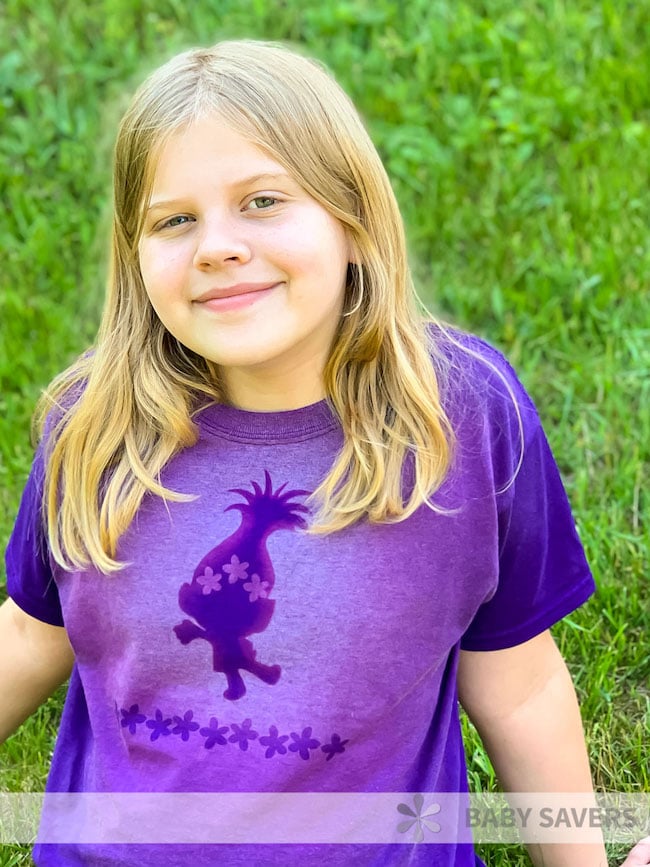 For a family activity before watching the movie, you can make these fun Trolls Bleach Dye T-shirts! They're super fun to make and I think they look SO CUTE!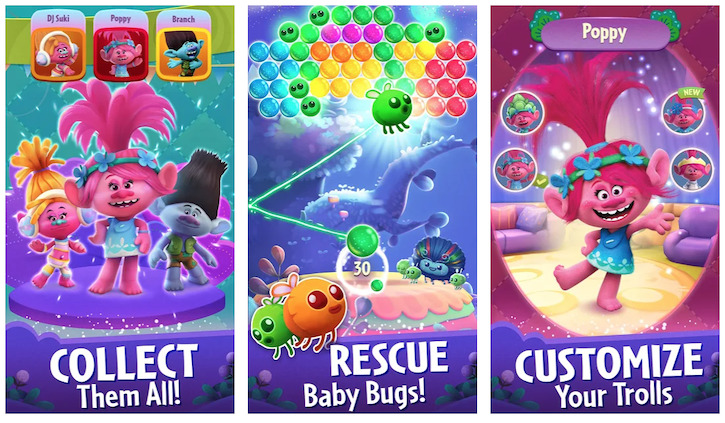 For some more fun you can play the all-new DreamWorks Trolls Pop, available now on the App Store and Google Play. The game lets you blast through vibrant bubble clusters, complete fun and challenging puzzles, play through immersive missions, and collect more than 15 fan-favorite Trolls characters at launch, including Poppy and Branch.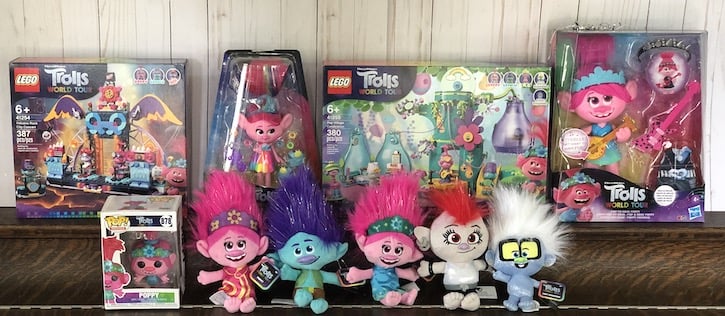 Trolls Gift Guide
LEGO Trolls World Tour Pop Village Celebration

Trolls World Tour Pop-to-Rock Poppy Singing Doll

LEGO Trolls World Tour Volcano Rock City Concert

Trolls World Tour 8-Inch Small Plush Poppy

Trolls World Tour 8-Inch Small Plush Tiny Diamond

HMK itty bittys Animation Trolls World Tour King Trollex

Trolls DreamWorks Glam Poppy Fashion Doll with Dress, Shoes, and More,

Funko Pop! Movies: Trolls World Tour – Poppy

Funko Pop! Movies: Trolls World Tour – Queen Barb, Multicolor (47001)

Trolls Little Golden Book (DreamWorks Trolls)

DreamWorks Trolls Poppy Hug Time Harmony Figure

DreamWorks Trolls Branch Hug Time Harmony Figure

DreamWorks Trolls Poppy's Wooferbug Beats

Trolls Holiday Big Golden Book (DreamWorks Trolls)

It's Color Time! (DreamWorks Trolls) (Adult Coloring Book)

Poppy and the Mane Mania Book

Kids DreamWorks' Trolls Kids' SURPRISE! Poppy T-Shirt 10 Baby Blue

Branch and the Cooking Catastrophe (DreamWorks Trolls Chapter Book #2)

LeapStart Solve It All with Poppy & Branch Activity Book

Everything That Glitters is Guy! (DreamWorks Trolls) (Pictureback(R))

Trolls Good Hair Day

DreamWorks Trolls Hair Raising Poppy

Trolls Big Girls' 2-Piece Pajama Set, Pink, 10