There's a lot of Zoom around these days, from virtual school to my "The Conners" interview with Sara Gilbert and Ames McNamara.
One of the things I've loved about "The Conners" (airing Wednesdays 9:00-9:30 p.m. ET on ABC) is that they take on current issues facing REAL people, all while still making us laugh every week.

That's what's happening again this week with the episode "Cheating, Revelations and A Box of Doll Heads" that tackles the challenges of virtual education and how that experience shines a light on, and even exacerbates, already existing inequalities.
I've been a fan of "The Conners" ever since I got a chance to not only interview Sara Gilbert (Darlene), Michael Fishman (DJ) and Lecy Goranson (Becky), but also was able to walk through the Conner "house" on the set and even sit on the classic couch with the afghan hanging over the back.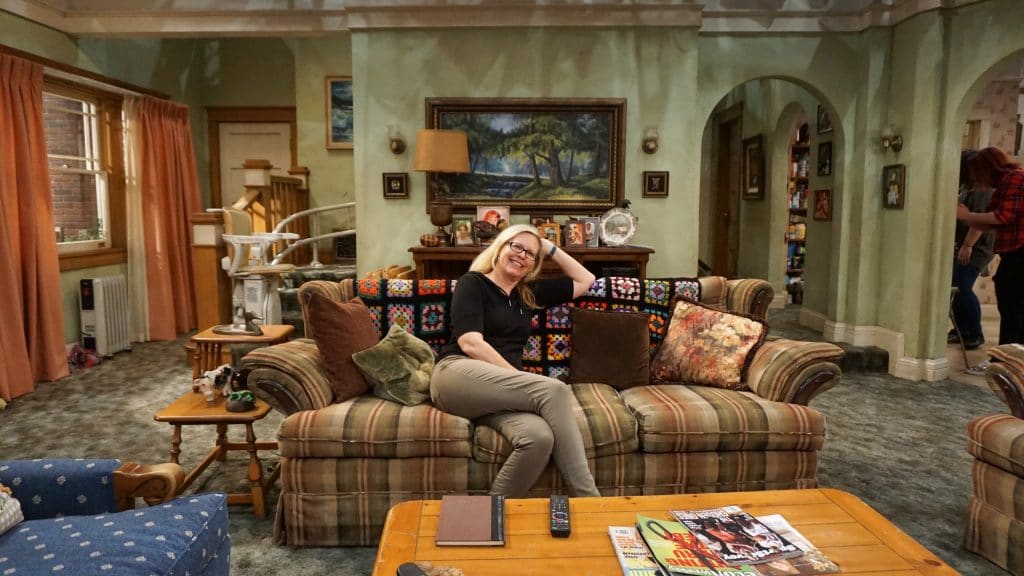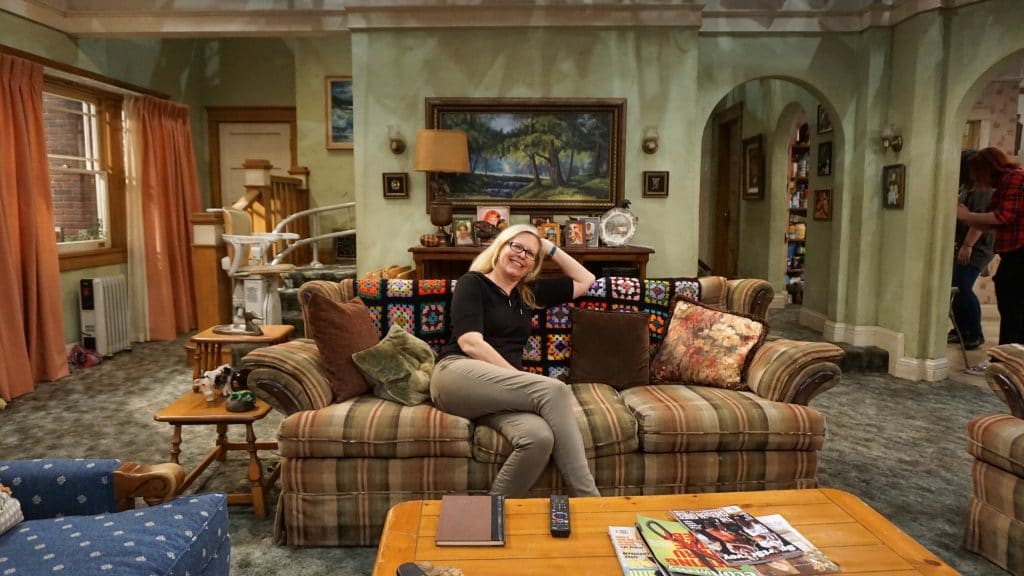 So, I was super excited for the chance to speak with Sara Gilbert again, along with Ames McNamara, who plays Darlene's son Mark.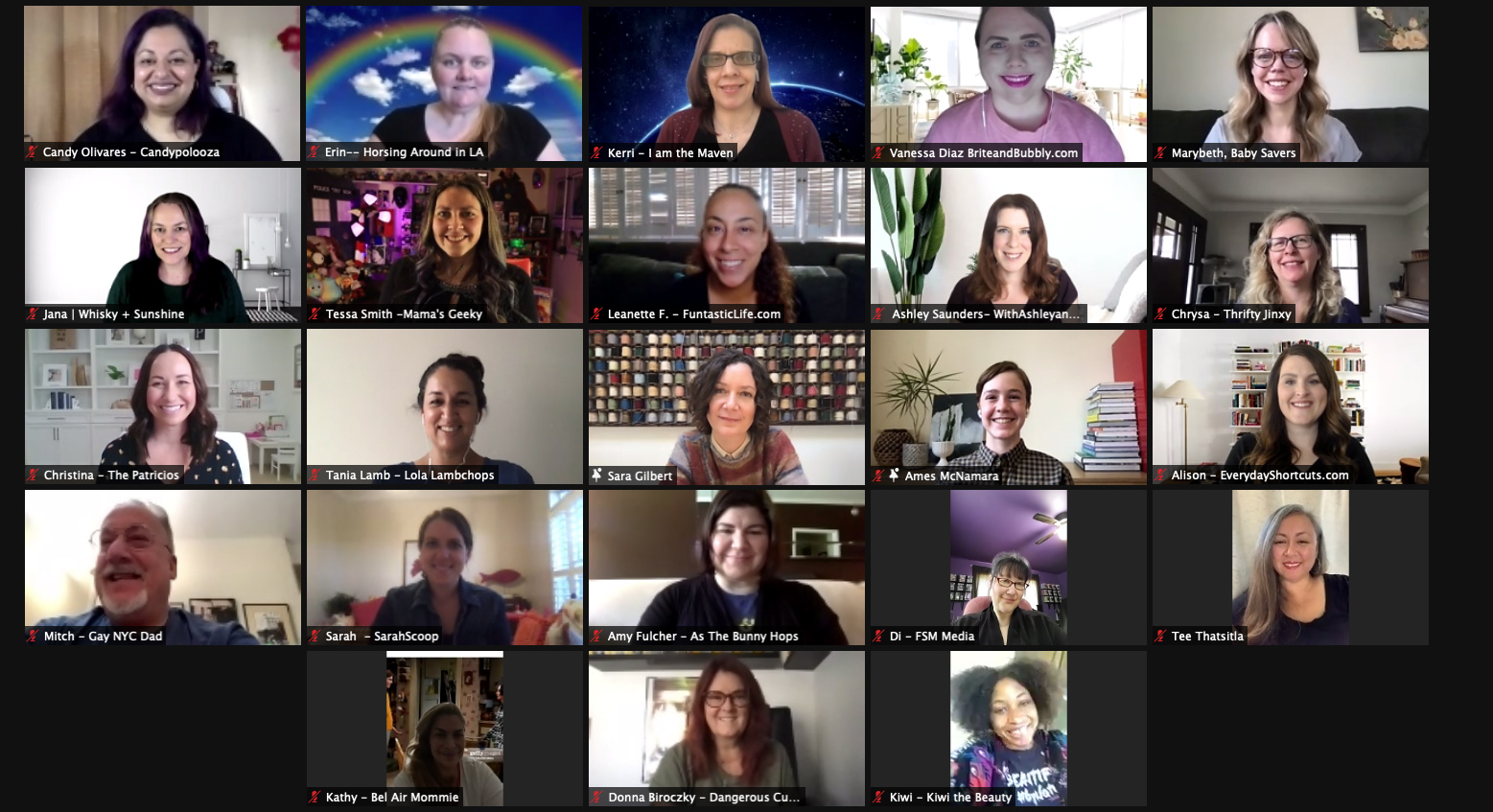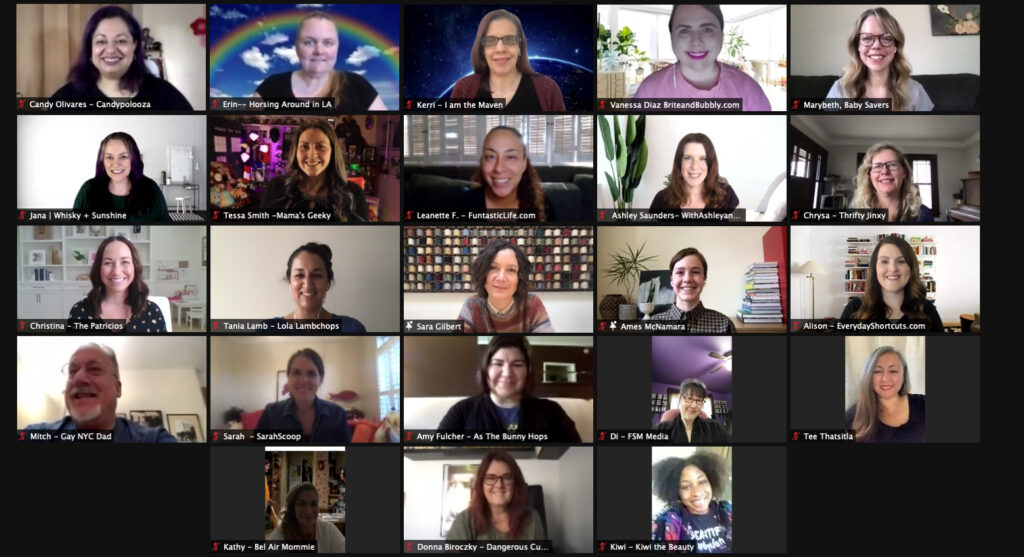 As this episode deals with virtual school, both Sara and Ames have been dealing with it as well – for Sara with her own kids and for Ames doing his own schoolwork. Ames sshared that aid he is lucky to have had some amazing teachers who has helped him and said, "obviously this technology is amazing … but it's not perfect and there are some glitches.. and Zoom fatigue is a very real thing."
Sara related to that sharing that for her six-year-old "sitting on a screen all day is exactly the opposite of what we try to do for our kids. We use [screens] when we're in a pinch, but we don't like them sitting on screens all day."
I asked Sara about Darlene's confrontation, in this episode, trying to blow up the myth of meritocracy, and The Conners in general often addressing this this idea. I asked her if she think it's important for the series to show that not everyone gets ahead just by working hard.
I appreciated Sara's answer: "I think it's important to show because the only way we can change things is to first have some awareness around it, see the problem, be in touch with the problem and then hopefully be able to take some action."
Sara continued, "Something I love about our show is that we get to address the fact that this is obviously a fictional group that represents a lot of people who are very kind, smart, intelligent, funny, good people that cannot break the cycle of poverty, and cannot break through the levels of how unfair things can be in this country."
Ames also added, "I think the pandemic has shown us it's not like these inequalities did not exist before, but it has widened the gap, in a way, and also brought more attention to it, which I think is a good thing. Like Sara was saying, by doing what we do I think that hopefully we can do something."
Be sure to tune in to "The Conners" Wednesday night at 9:00-9:30 p.m. ET on ABC!