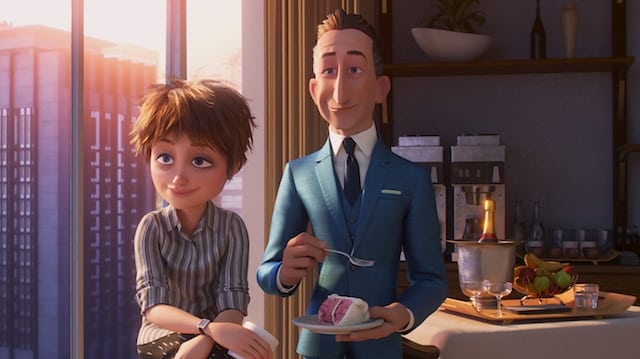 While we love that the whole Parr family and Frozone are back in Disney•Pixar's INCREDIBLES 2, there are also a few new characters including the siblings Winston Deavor and Evelyn Deavor, creators and owners of DevTech, a telecommunications company that has taken on a campaign to support Supers and help make them legal again. Check out this clip of Elastigirl, Mr. Incredible and Frozone meeting the Deavors for the first time:
About the Deavor Siblings:
WINSTON DEAVOR (voice of Bob Odenkirk) leads a world-class telecommunications company alongside his genius sister, Evelyn. Ultra-wealthy, savvy and suave, Winston goes big in everything he does—including his infatuation with Supers. He has been a supporter of Supers returning—all he needs is a hero (or three) to help him change public perception and bring them back into the sunlight.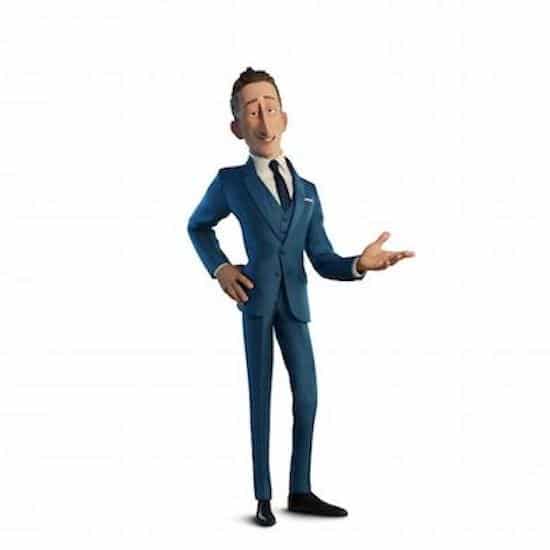 EVELYN DEAVOR (voice of Catherine Keener), the brilliant brainchild behind her brother Winston's telecommunications company, knows her way around tech. She loves tinkering with tech, and has never met a problem she can't solve. When Helen is recruited to help the Deavors bring back Supers, she and Evelyn become fast friends—exchanging ideas, creating strategies and sharing a lot of laughs along the way.
This brother and sister pair is central to the plot of INCREDIBLES 2. Winston Deavor is voiced by Bob Odenkirk and Catherine Keener is the voice of Evelyn Deavor. These award-winning actors do an amazing job bringing life to these characters. Catherine is a two-time Academy Award nominee for "Capote" and "Being John Malkovich". Bob has lots of awards and nominations for his comedy writing and acting, but you probably him best as Saul from "Breaking Bad" and "Better Call Saul". I recently had a chance to interview them and this is a bit of what they had to say: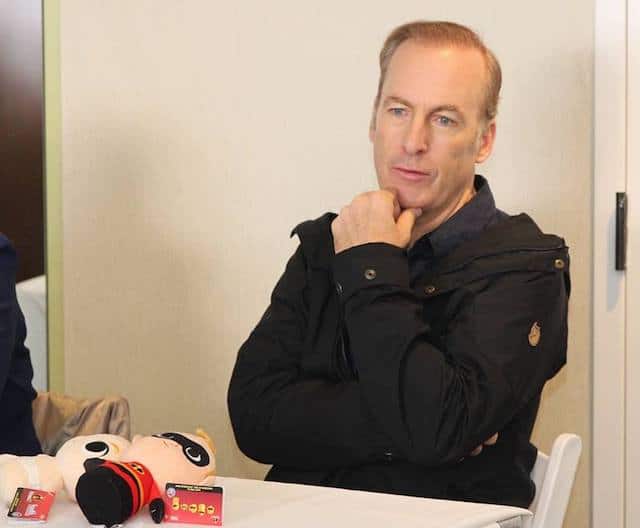 Working with Brad Bird
Bob said that Brad Bird "is not different from all of the directors. He's a lot like the best directors. … These guys know what they want and they dial it in just so — and that could sound like oppressive to an actor. It's not though. Somehow it's like a challenge that you want to meet and you feel accomplishment when you do it. But also they're all willing to hear, especially in the early stages of a scene, what you want to try. You can try something or even maybe after they got exactly what they want, you can say, 'I had a different thought about how to say that line,' and they'll go 'let me hear it'. And then they go down that road together, but they all are dialing it in just so. And it's great. You feel like you're in really good hands. And somehow it doesn't steal your own inspiration and creative input.
Catherine added, "That's also the mark of a great filmmaker. ….T hey want their worlds widened too. They're saying it's your part. Here you go."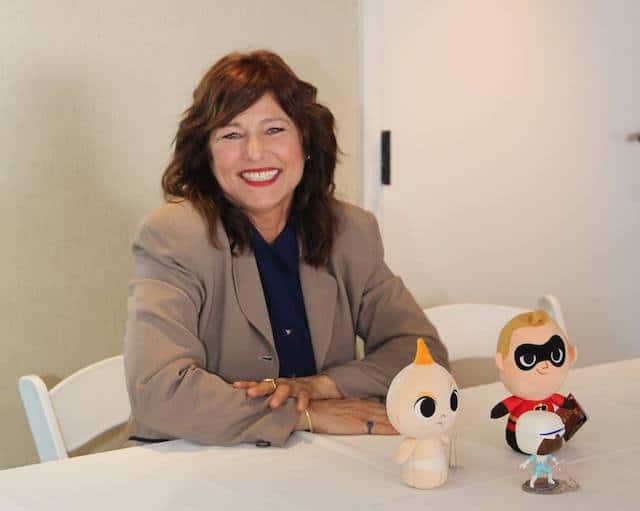 Strong Women in Incredibles 2
Bob said he loved the scene "where Evelyn and Elastigirl are kind of facing off. That to me is a scene that you don't see – two women characters, fully intelligent, super strong – not rushing past it, taking the time, picking each other apart, picking apart the themes of the movie for an extended moment. If that was a guy and Elastigirl, fundamentally it's not the same message to the audience subconsciously that female characters can be well-rounded. They can be evil and good and both at the same time and be a part of the story on the level those two characters in that moment. It would not be the same to just have Elastigirl be the superhero. That's great, but that scene is what is another level.
Catherine said, "My actual friends are [mentally fit]. I mean I am very lucky that I have friends to sit around and talk about stuff … they're very enlightening. I totally agree with [what Bob said] and appreciate that Brad never made an issue out of that. … It is unusual, but he just presented it as reality. And in our experience, it is reality."
INCREDIBLES 2 is now in theatres everywhere! Buy your tickets HERE!
Like INCREDIBLES 2 on Facebook
Follow INCREDIBLES 2 on Twitter
Follow INCREDIBLES 2 on Instagram