Mater's Junkyard Jamboree in Cars Land at Disney California Adventure Park is a fun and musical adventure! Here's our review…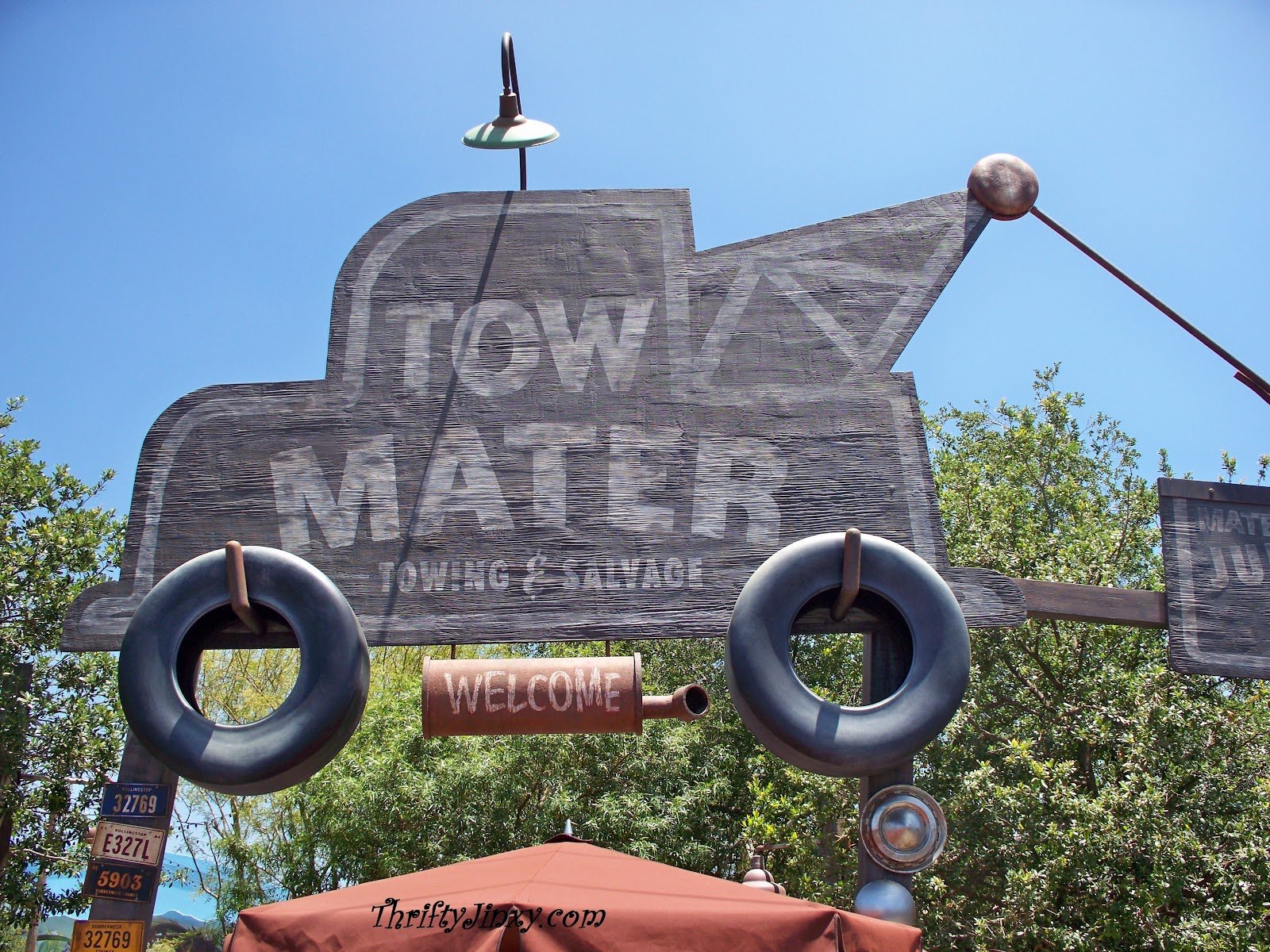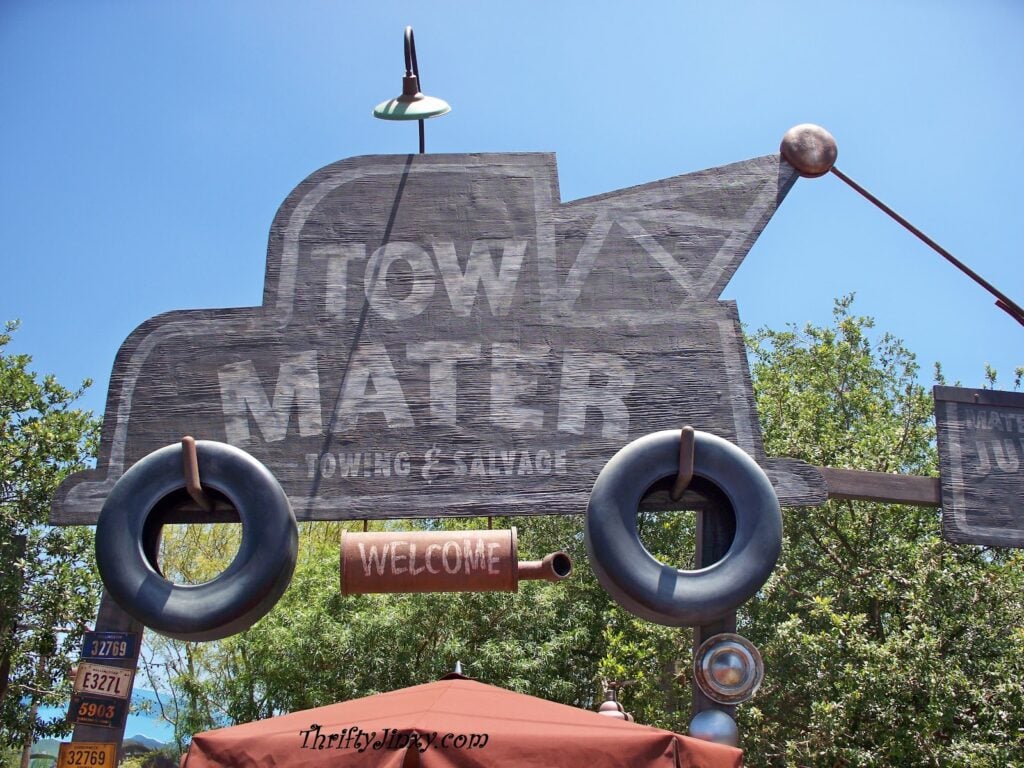 I previously told you about the Radiator Springs Racers at Cars Land at Disney California Adventure Park. Another of their new attractions is Mater's Junkyard Jamboree. This is another attraction with a ton of detail put into the area where you wait in line. It was so fun browsing through all the treasures Mater has collected and there are lots of opportunities for taking pictures.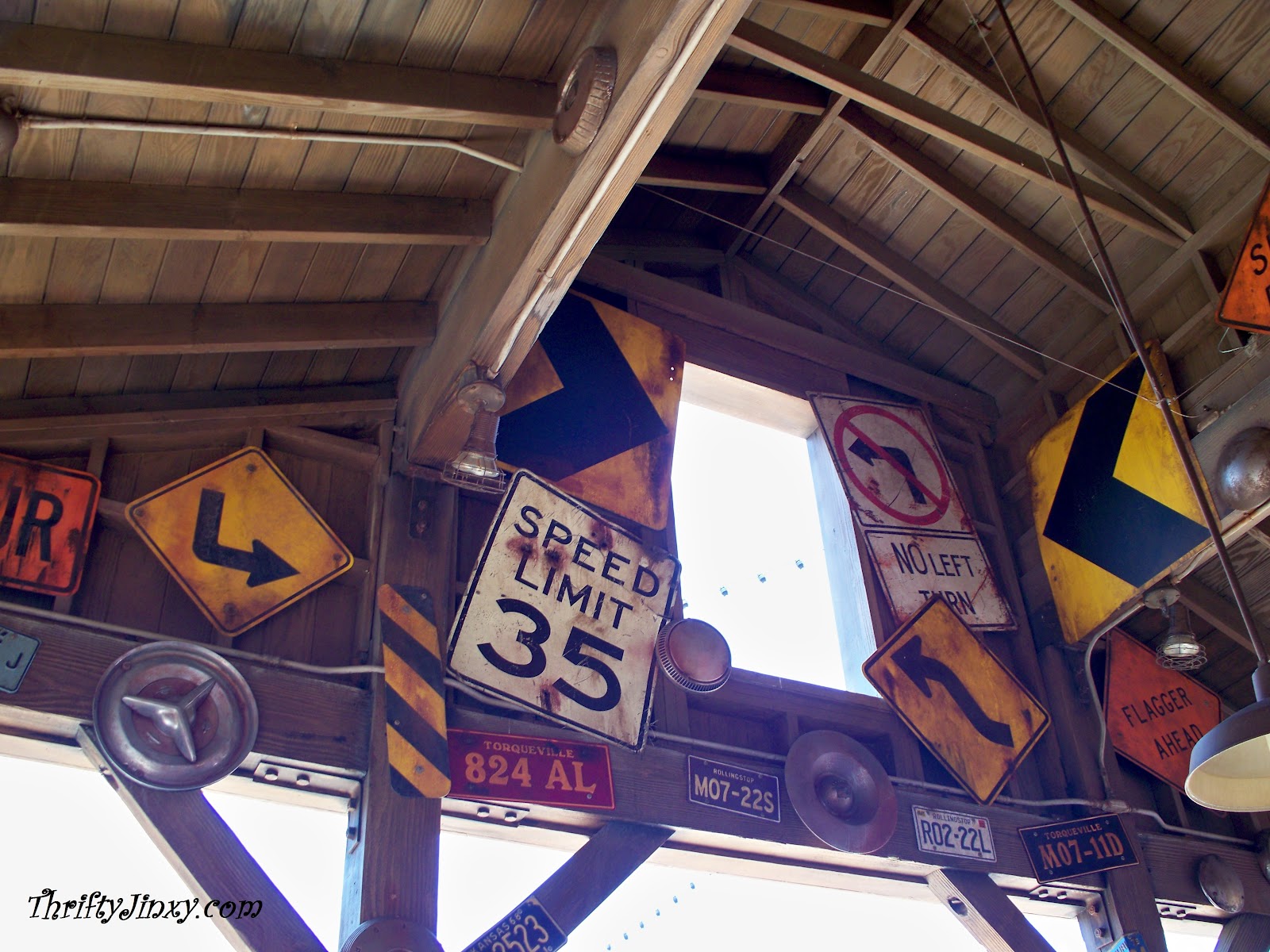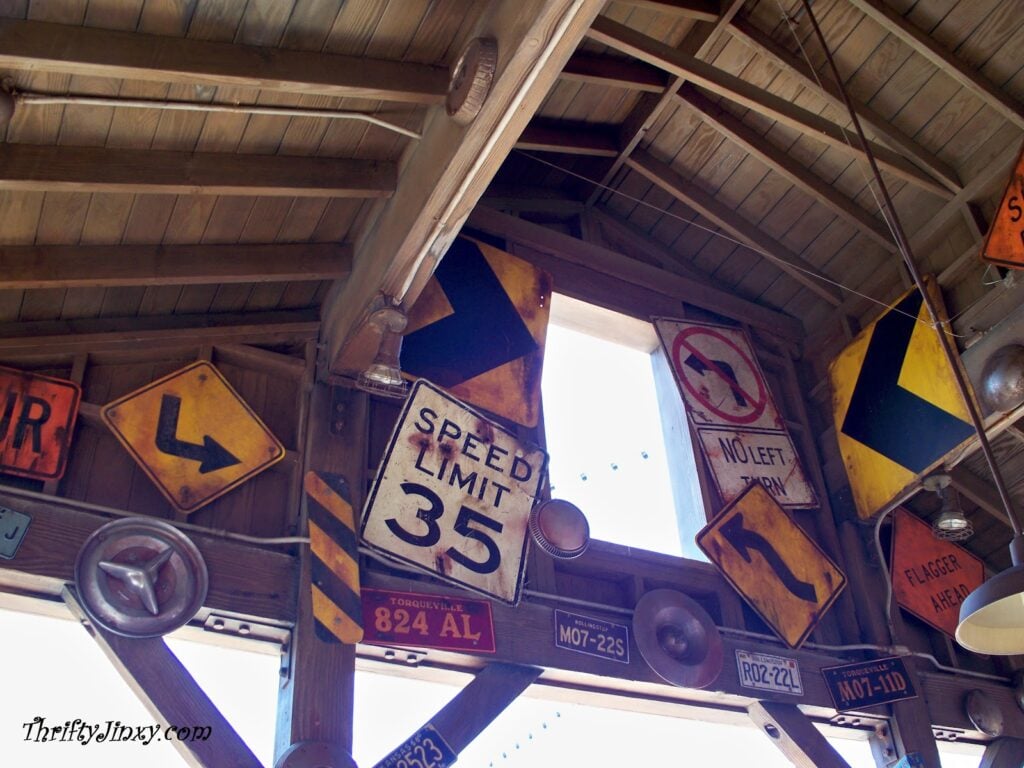 The ride itself is a "hoot"! (I think I may be channeling my inner-Mater with that description.) It's a scrambler type ride where you ride in a trailer pulled by your own little tractor. The tractors travel in a circle with your trailer sliding back and forth – it's really fun! You better be sure to like the person you ride with because you will be squished up against them at some point during the ride. While your tractor and trailer are careening around, Mater serenades you with one of his lively jamboree songs.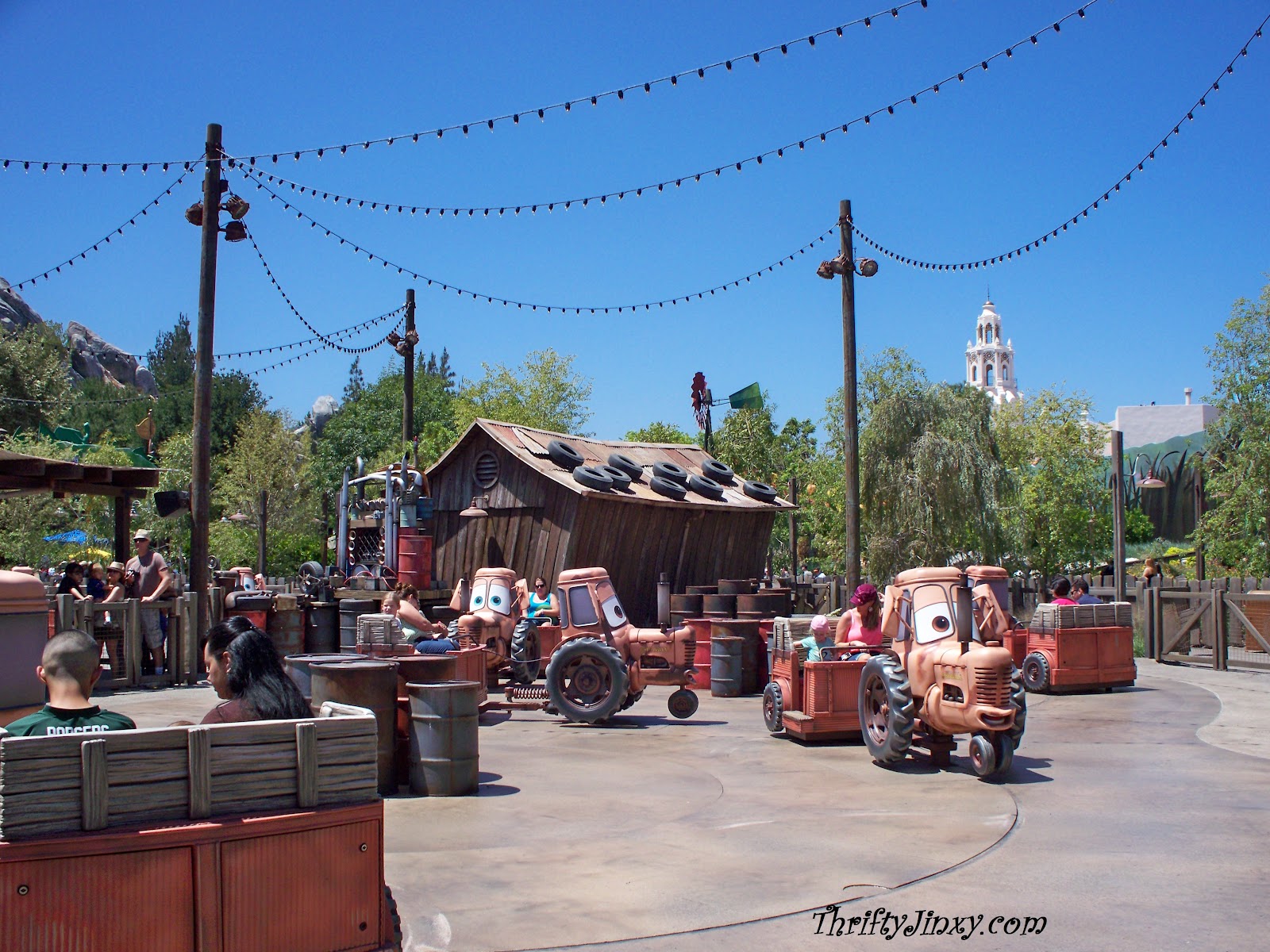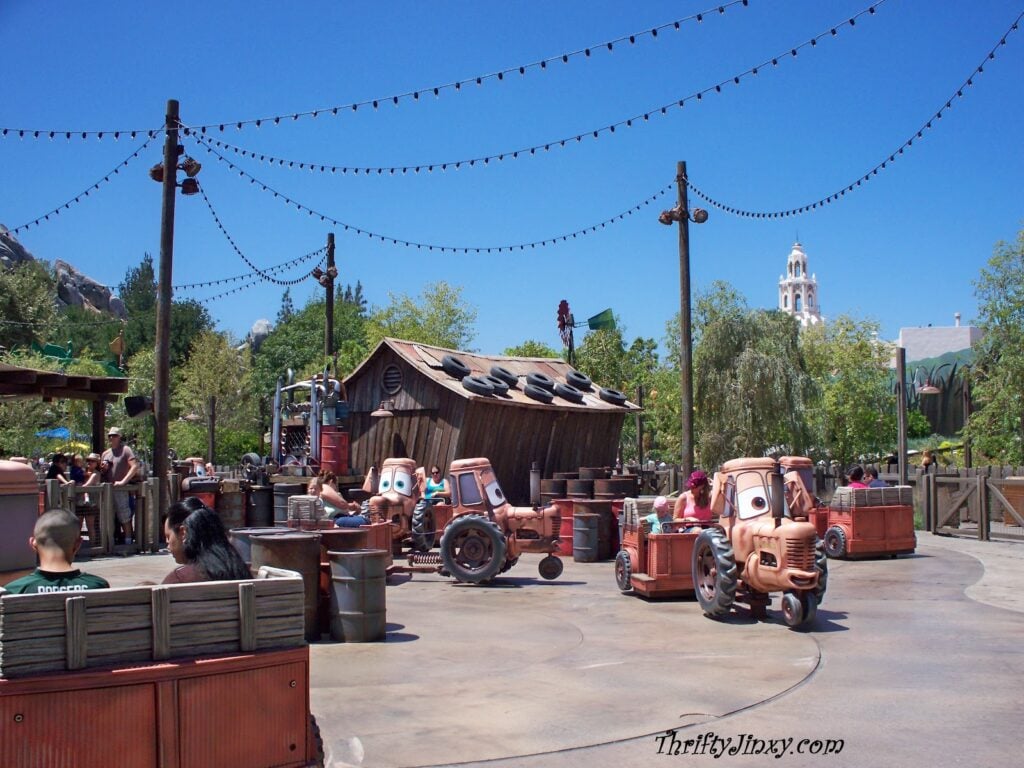 I had a blast on this ride and would definitely ride it again (and again, and again)! Stay tuned for more posts about all the Cars Land at Disney California Adventure fun.
Disclosure: Disney-Pixar sponsored my travel, accommodations and activities during the #BraveCarsLandEvent. Any opinions expressed are my own.