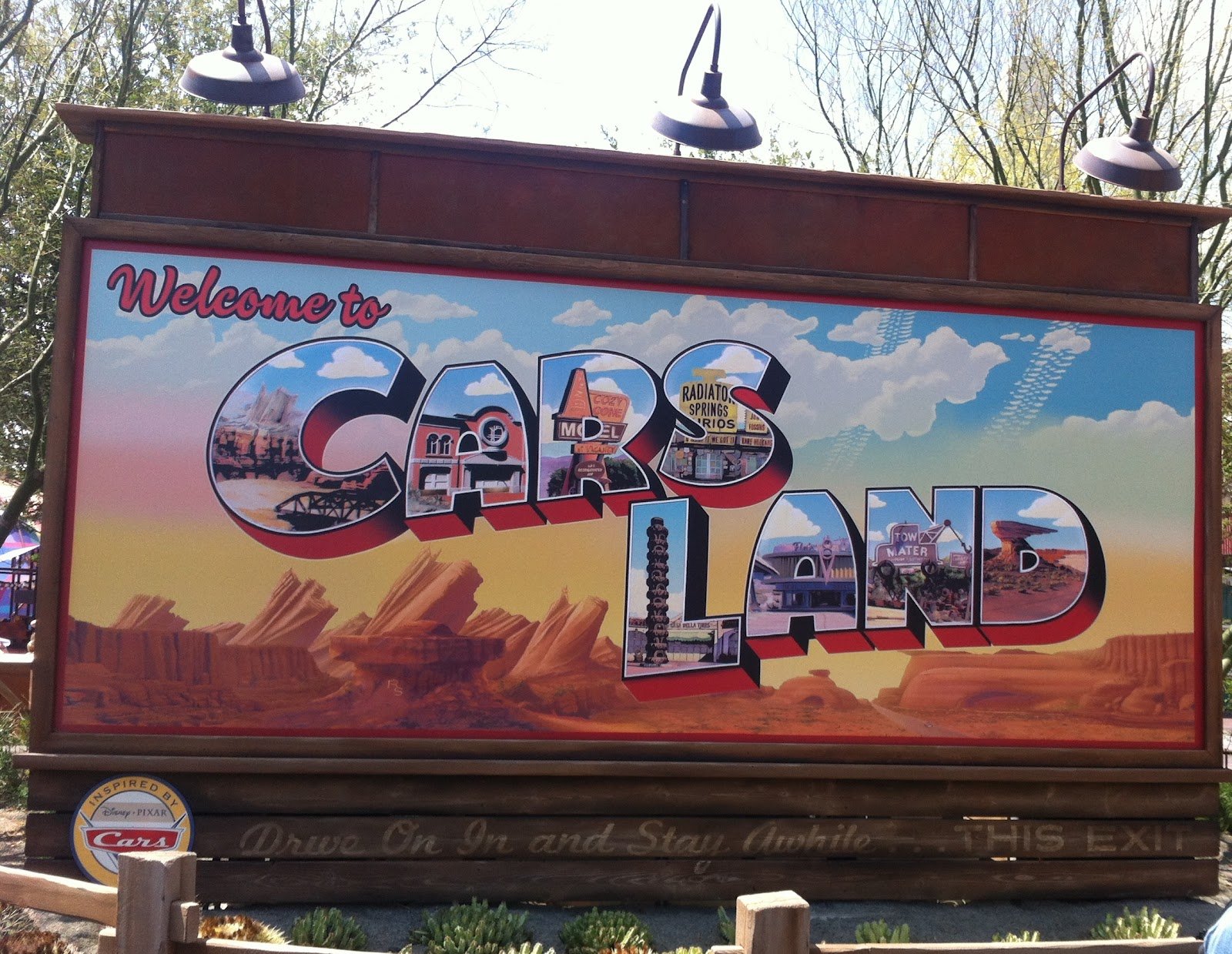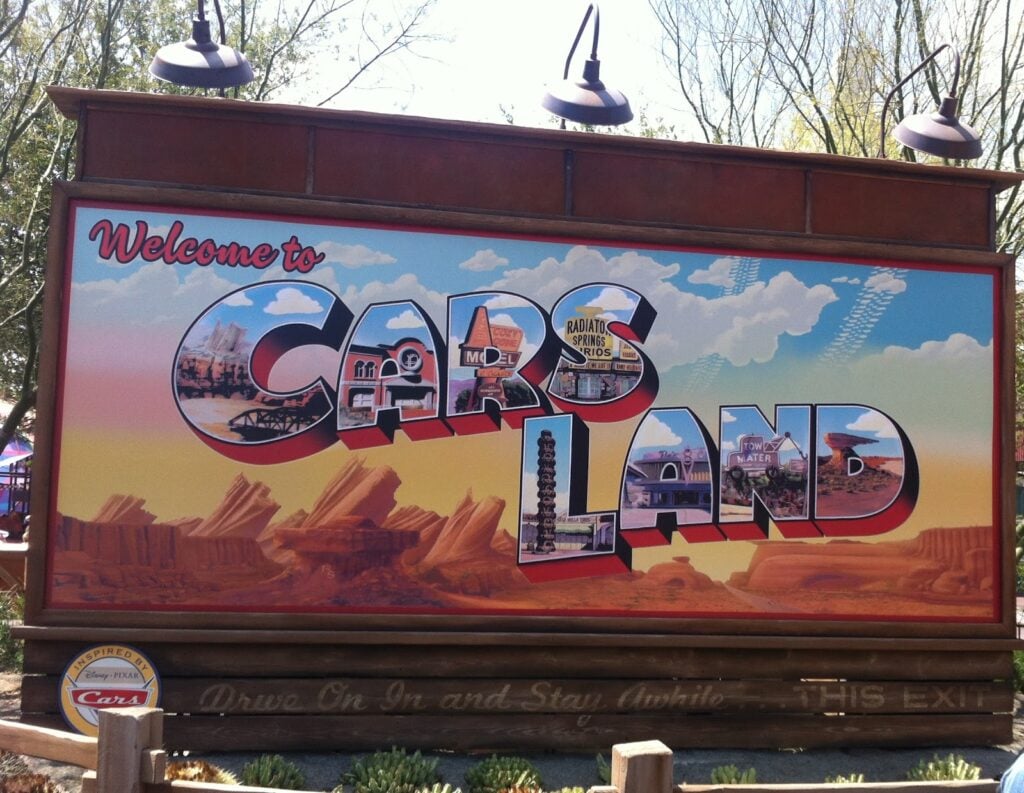 I have a bit of a guilty conscience. My 4-year-old nephew is the biggest Cars fan there is. But guess who got to visit Cars Land at Disney California Adventure Park…..I DID!
It was amazing to actually step into a "real life" Radiator Springs. All of the Cars hang-outs were there – from Flo's V8 Café to Sally's Cozy Cone Mote. Cars Land also includes three brand new rides: Luigi's Flying Tires, Mater's Junkyard Jamboree and Radiator Springs Racers.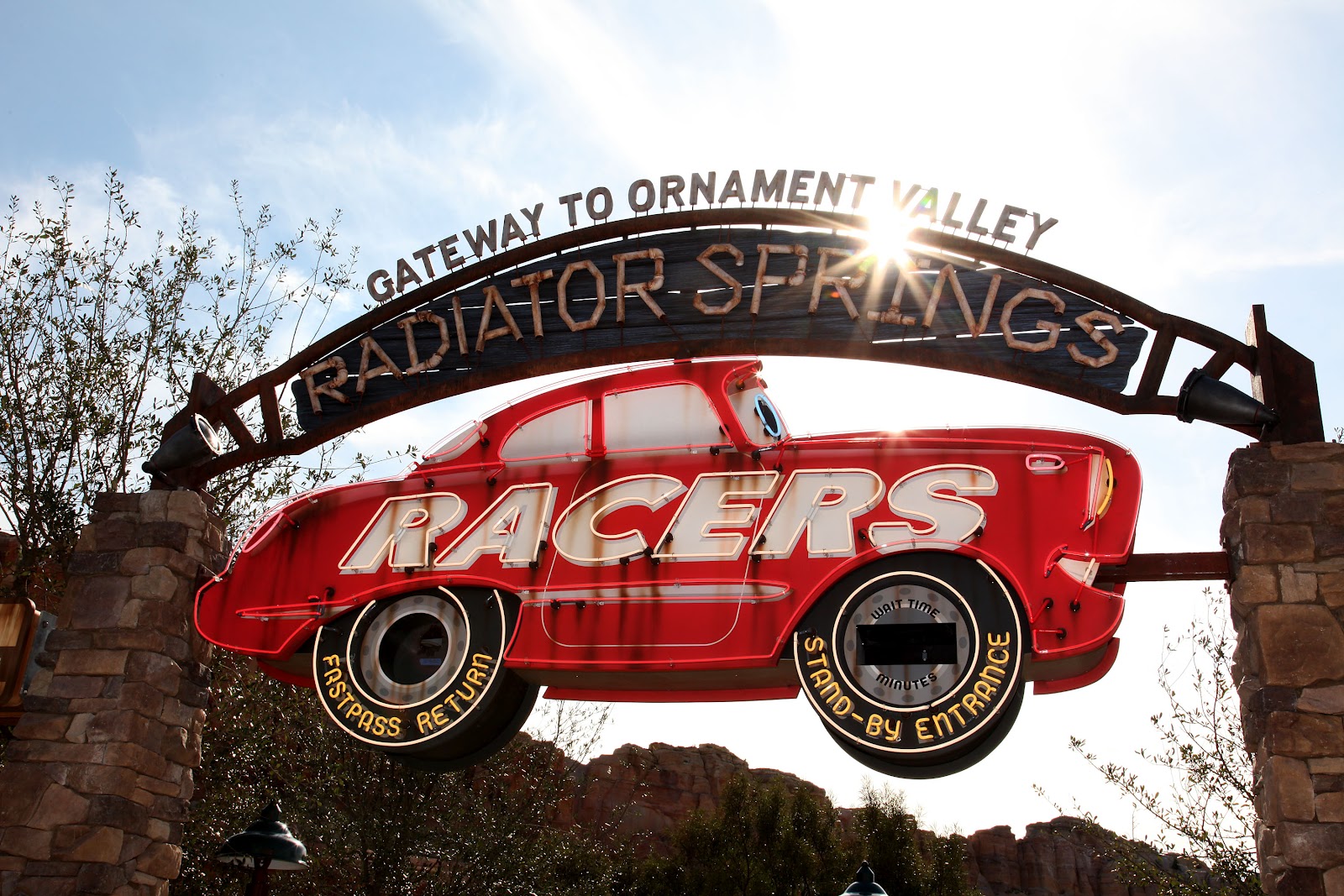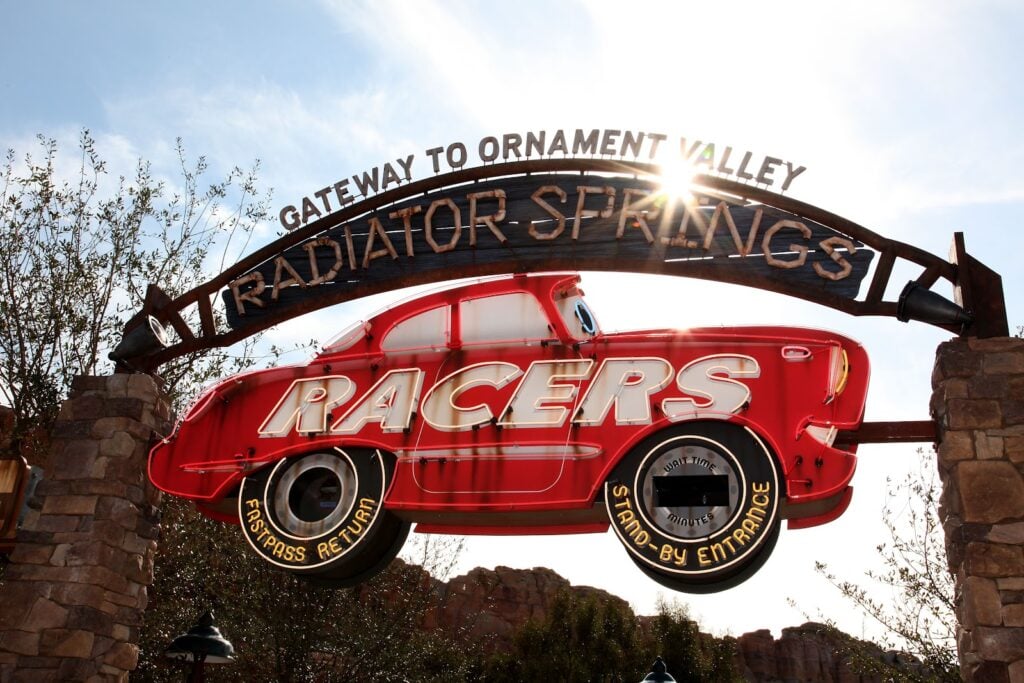 In one word, Radiator Springs Racers was AWESOME! Even the waiting line for the ride was cool. You wind your way back through Radiator Springs History traveling through Stanley's original radiator cap store and other buildings from the original settlement of the town.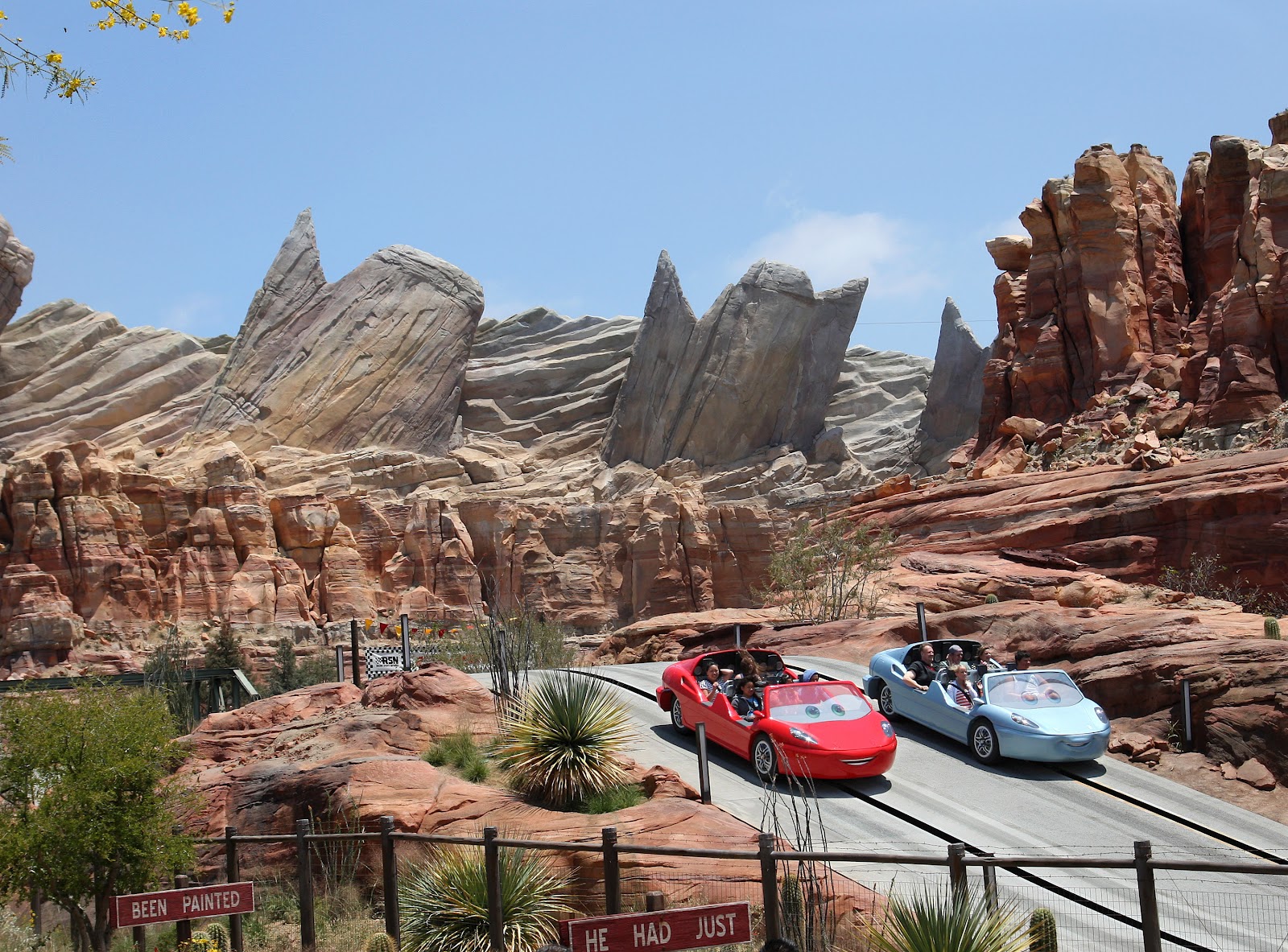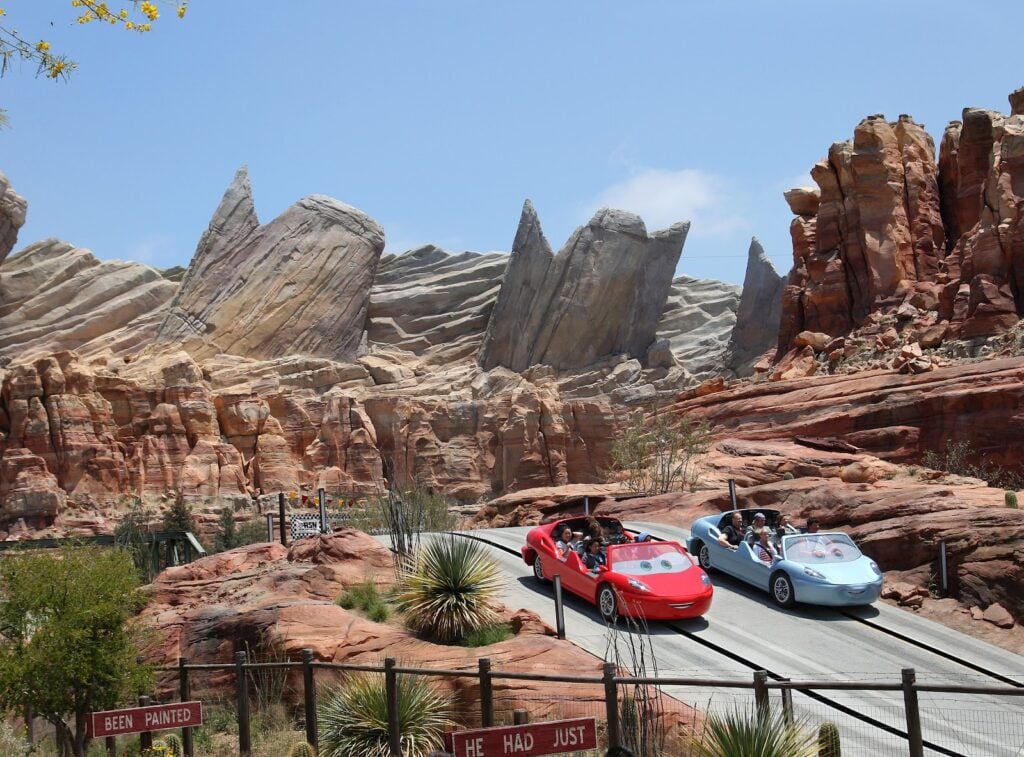 The ride itself is an indoor/outdoor experience that starts with a drive to the Radiator Springs to get ready for the big race. Each car travels through town for their preparation with stops at either Luigi's Casa Della Tires or Ramone's House of Body Art. The last step is to get some racing tips from Doc Hudson and then you zoom outside through the beautiful Ornament Valley in a high speed race to the finish line.
Below is the video I took with my iPhone while on the ride. It's not the best quality, for sure, but it will give you an idea of what a cool experience it is. Stay tuned for my next post with more about the new Cars Land at Disney California Adventure.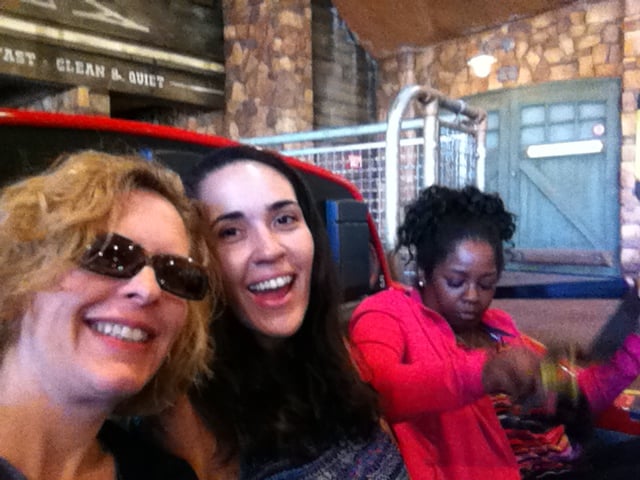 Disclosure: Disney-Pixar sponsored my travel, accommodations and activities during the #BraveCarsLandEvent. Any opinions expressed are my own.