A visit to Valleyfair is fun and exciting any time, but it just got even more fun and exciting with the all-new North Star! Taking a look at a photo of the North Star, you may think it's just another mild-mannered swing ride. Well, that idea is TOTALLY WRONG! I visited Valleyfair on opening day last week and headed straight to the North Star to see what it was all about.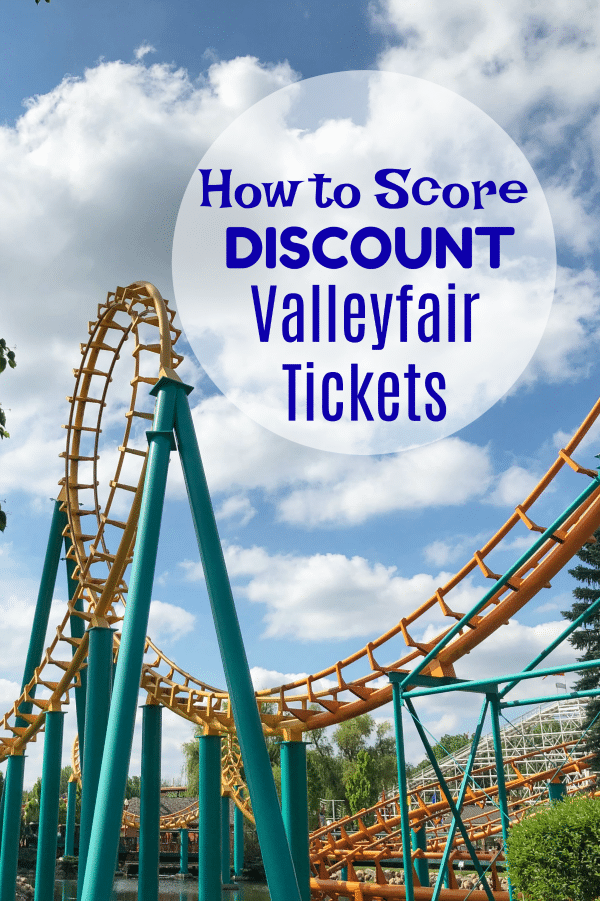 When I took my seat in my chain-suspended seat, the rider next to me asked if it was my first ride. When I answered yes, he let me know he had already ridden it and it is "way scarier than it looks". I'm glad I'm not easily scared by rides because that certainly isn't a confidence boosting statement!
While my seat-mate was right that North Star is a lot scarier than it looks, it's actually a lot more FUN than it looks (and actually not really scary unless you have a fear of heights). What it DOES do is spin you at speeds up to 40mph at a height of 20 stories above the ground! At 230 feet, North Star is the second tallest ride at Valleyfair.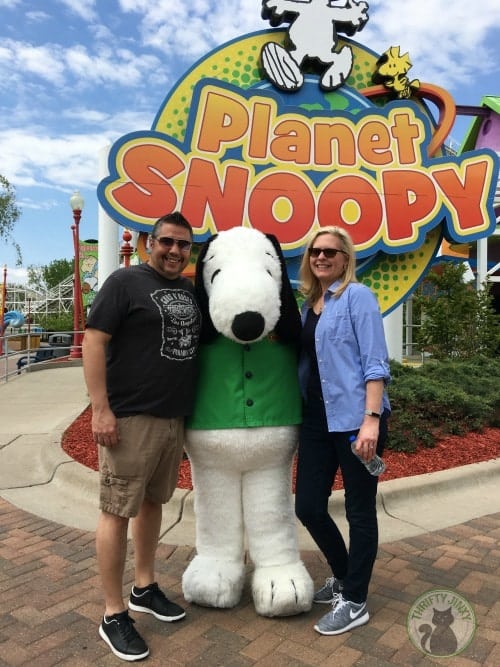 After having my share of thrills on North Star, hubby and I spent a fun "adults only" night at Valleyfair, but acted like total kids! We visited all of our favorite child-friendly spots, but without the stress of having to actually keep an eye on the kids. Swinging by Planet Snoopy was a must just because everything there is SO CUTE.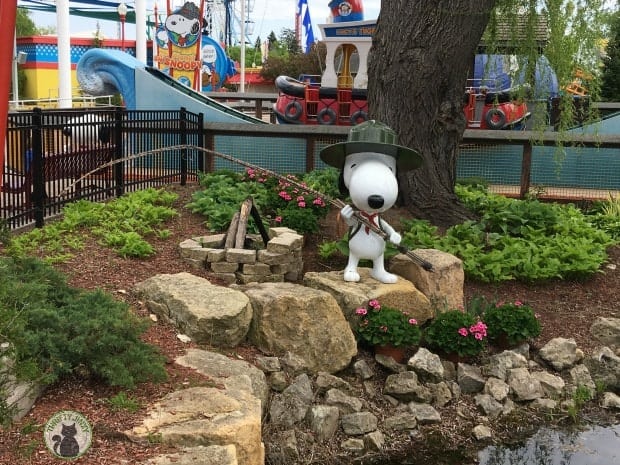 We are all big fans of Snoopy and Woodstock. At Camp Snoopy there are lots of fun rides for the littlest kids, as well as fun things to see for kids of all ages. I just LOVE the Woodstock fountain!
We also had a bit of excitement riding on my all-time favorite ride, the Corkscrew, and played a few games like the ring toss (where I failed miserably) but also the whack-a-mole where hubby won a Squirtle for me!
And last, but certainly not least, we can't miss a ride on the carousel! It's the same one I rode on as a kid way back when Valleyfair first opened in 1976!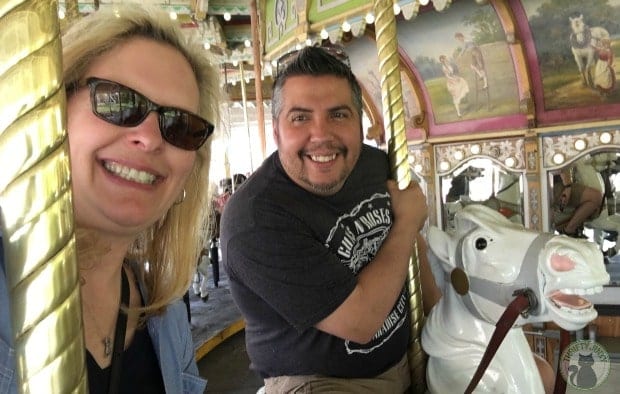 You'll find SO much to do every day at Valleyfair, but there are also lots of special events coming up this summer including a Food Truck Festival, July 4th BBQ, Beach Bash and more. See a full list of upcoming events here. Now is the best time to buy your season pass so you can use it all season long!