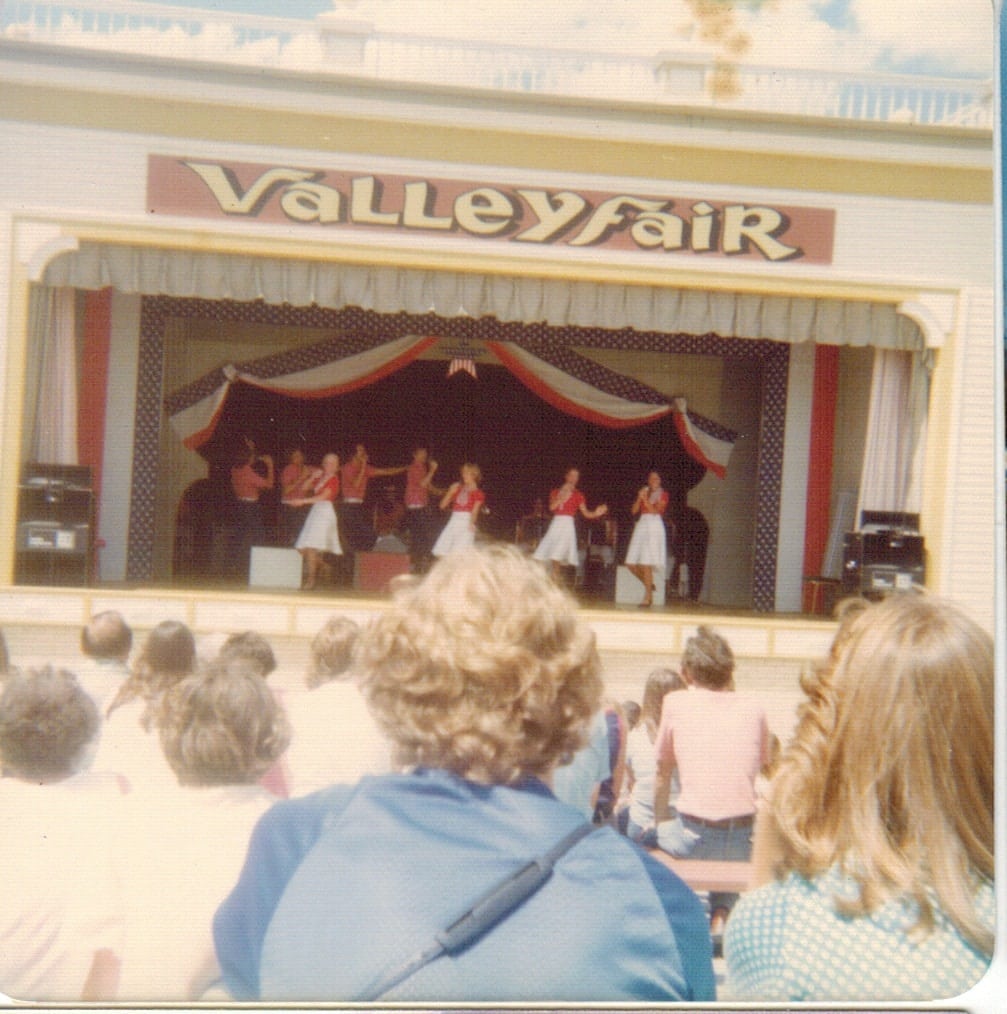 Valleyfair has gone through a LOT of changes over the 40 years since it first opened in 1976, but one thing that has remained the same is that it is a lot of FUN!! Earlier this summer I shared the story about the very first time I went to Valleyfair, which was during its opening year (yes, that makes me old!). Valleyfair was this big, new, unknown thing to me at the time, but I knew that I REALLY wanted to go there.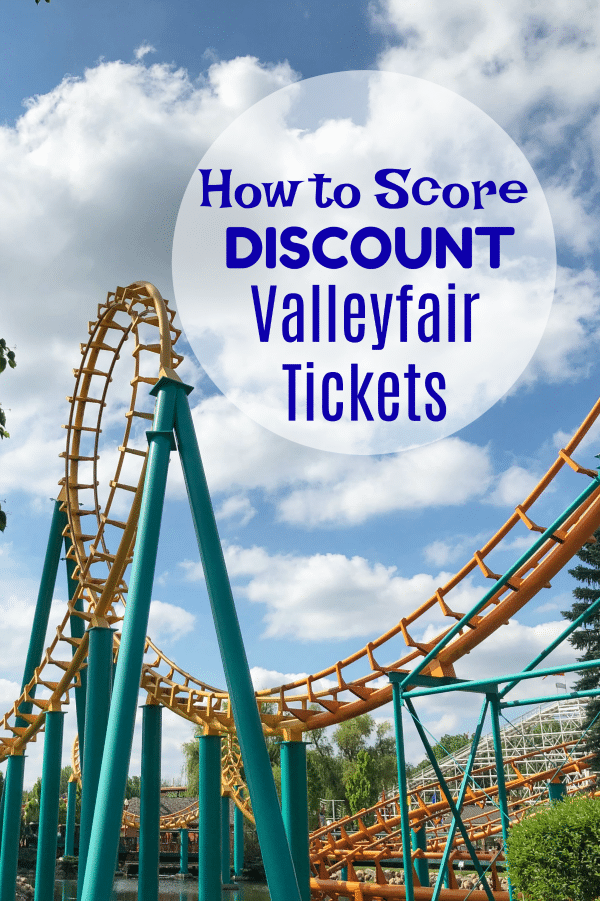 On the morning of my July 15th birthday, I got into the family car with my mom, dad, little sister and best friend LeAnne with the plan to head to a fun pizza place in the Twin Cities to celebrate my birthday. After what seemed like a lot of driving we looked out the car windows and saw a big fence and a sign that said VALLEYFAIR!! I said, "Mom, Dad – LOOK! It's Valleyfair!" My Mom said, "Oh, yeah, it is. Would you like to go there?" Us kids never caught on to the fact that was the plan the whole time and the start of my most fun childhood birthday ever.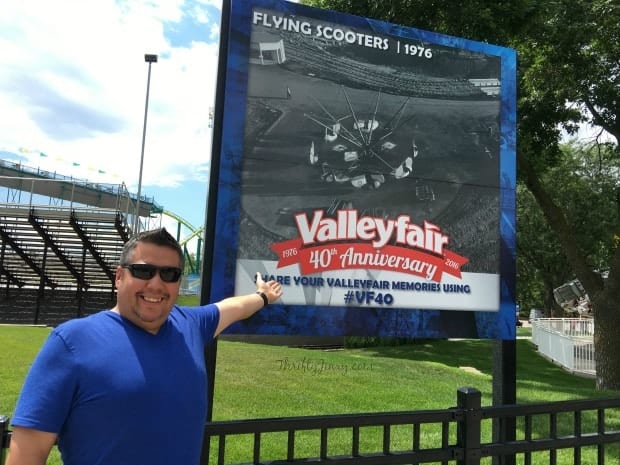 In the last 40 years there have been a lot of changes at Valleyfair. Some of the attractions I saw on my first visit 40 years ago are LONG gone. I actually hadn't even remembered some of them until I asked my mom to dig up some old photos. Valleyfair no longer has:
Donkeys,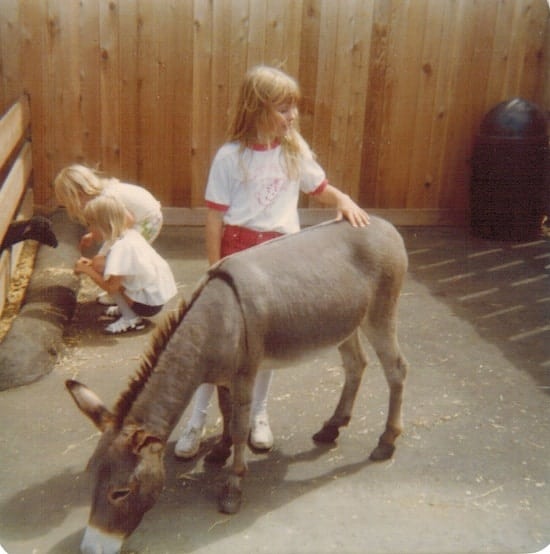 Dolphins,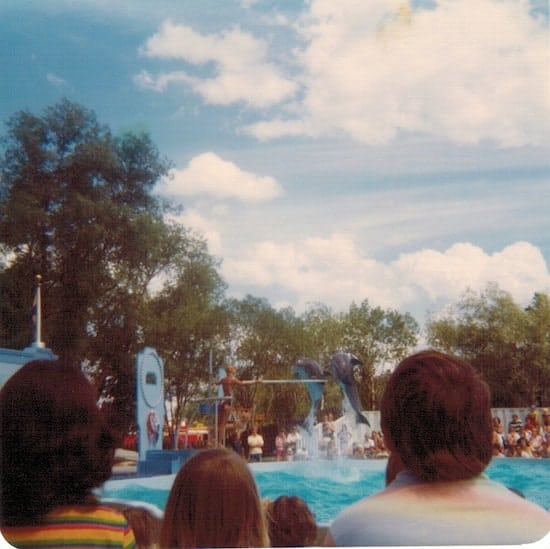 or the Jolly Green Giant Little Sprout roller coaster.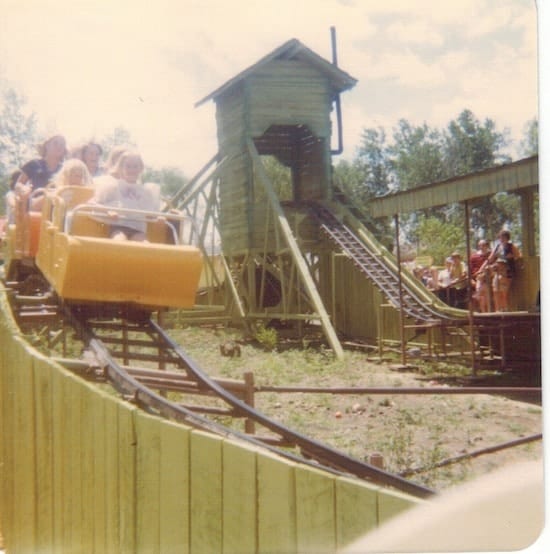 But, some things I loved on that very first visit to Valleyfair are still there or at least "almost the same" comparisons. It's so fun to be able to share some favorite experiences from my own childhood with Little R while he is at the same age I was back then!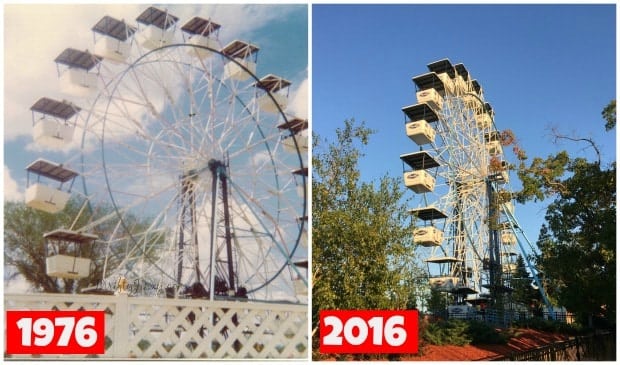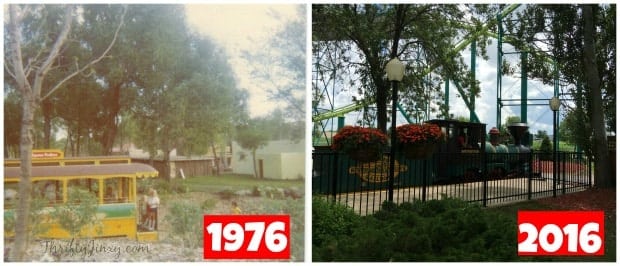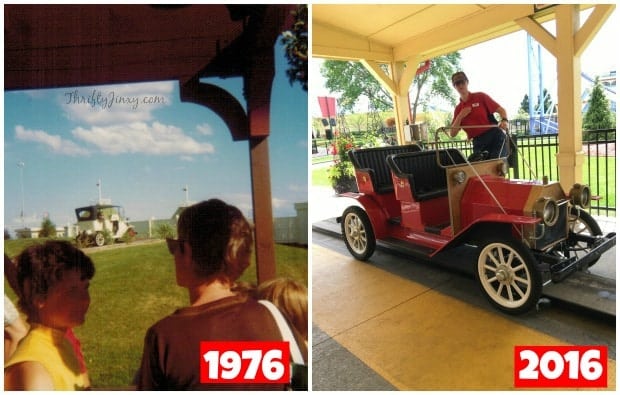 And then there are many, many newer fun attractions – some that we never even would have believed were possible 40 years ago! One of our favorite additions is Soak City, Valleyfair's Water Park. For us, it is so easy to spend an entire day JUST in Soak City (which is included in the admission price to Valleyfair). Soak City saw a big expansion last year with one of the new additions being a set of 4 tube slides. At the top of a 65-foot-tall platform you are encased above the tube. Once the floor drops out, you either drop 90 feet almost straight down on Breakers Plunge or through a series of drops, twists and turns on Breakers Pipeline. I still can't believe that Little R talked me into doing that. It was super scary, but also SUPER FUN!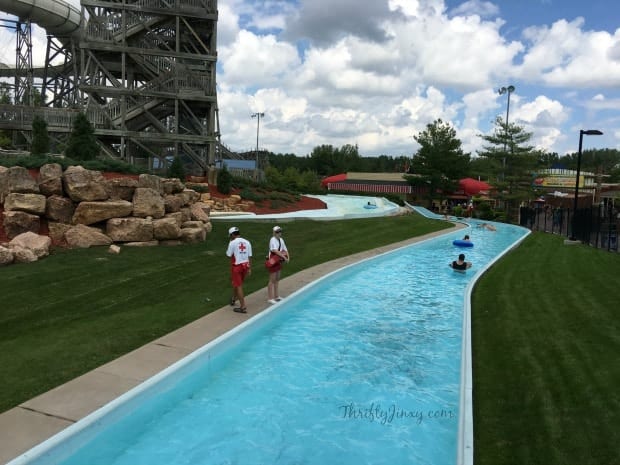 This weekend I spent more time at Soak City with my husband Mario celebrating his birthday. We had a wonderful "adults only" day relaxing in a rented cabana, playing in Breakers Bay Wave Pool and taking leisurely floats down Ripple Rapids. Mario has already decided that for his birthday each year he would like to spend it at Soak City in a cabana. That way he can relax as much as he likes while everyone else goes off to play and be as crazy as they want, but having the cabana to always return to as a "home base".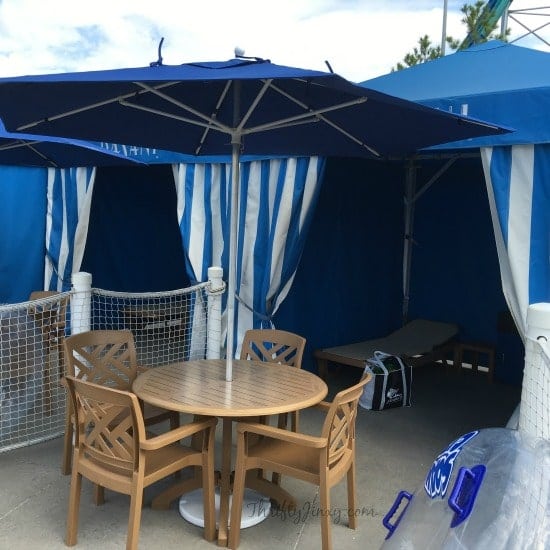 Renting a cabana runs $99 for weekdays or $124 Friday-Sunday. Rental includes a 10′ x 10′ semi-private covered area, table and chairs with umbrella, 2 chaise lounges, wave pool tubes, a lockable storage box, TV and free popcorn and pitchers of ice water. You also have food and beverage service right in your cabana (at regular menu prices).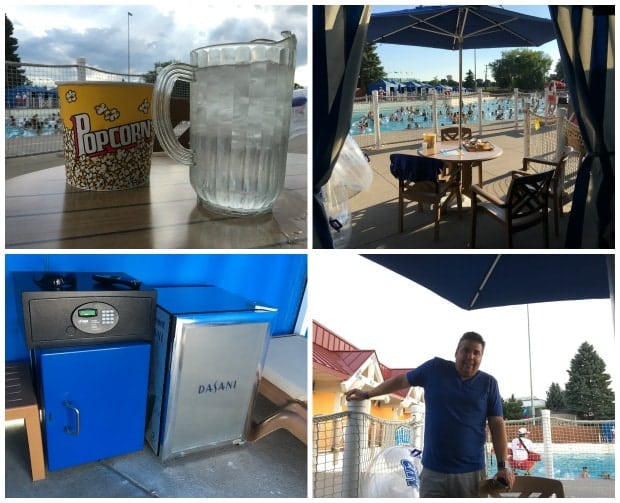 Another thing that always makes Valleyfair fun and new on each visit is that they have so many special events! We visited Valleyfair on the day of their Beach Bash. There was lots of fun including, volleyball, dancing and even a pig roast!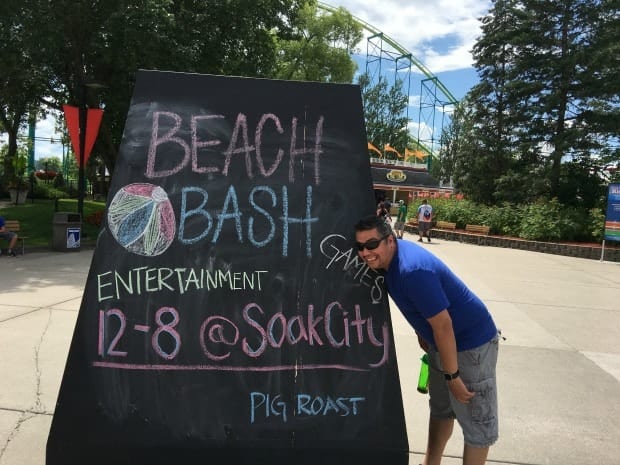 There are more special events coming up throughout the rest of the year at Valleyfair including Kids Days, Midway Movies, Green Giant Corn Feast and even a Coaster Campout where you have an opportunity to camp for one night IN the park! See all the upcoming Valleyfair Special Events HERE.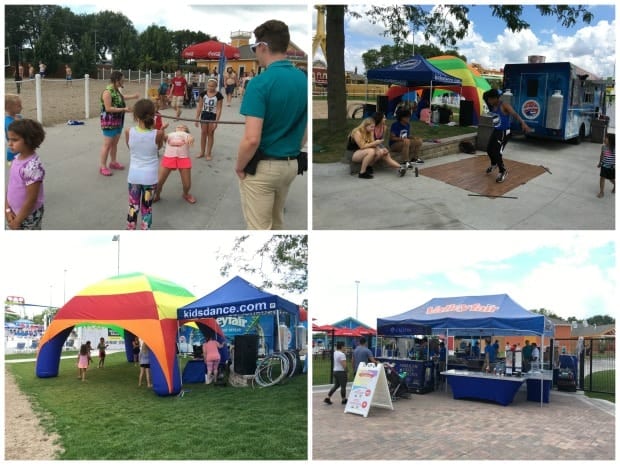 Find out more at Valleyfair.com. If you're local, like we are, you'll want to check out the Valleyfair Season Pass. They have packages and upgrades available to fit every family.