I am so totally excited to share that I will be heading to Los Angeles next week to be part of the #IntoTheWoodsEvent and #ABCFamilyEvent. We have so many amazing things going on all in the space of just a couple of days that it is going to be a whirlwind – an awesome whirlwind!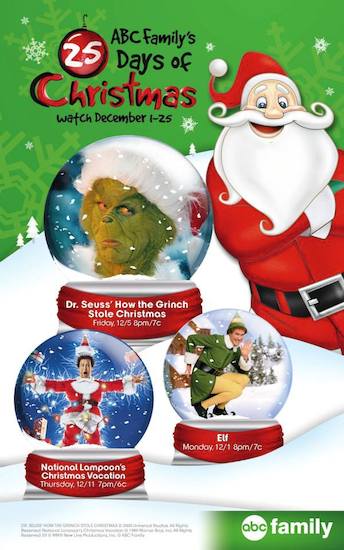 We are kicking off the event with a special ABC Family 25 Days of Christmas themed holiday dinner. Have you been watching all their Christmas movies this month? Find out more about the schedule HERE. (I'm most looking forward to the Rankin Bass marathon!)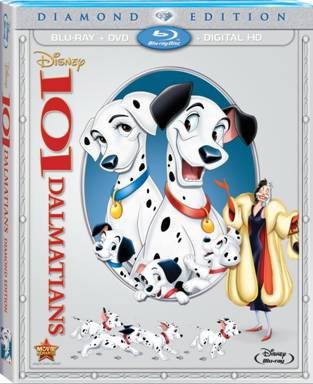 Day 2 kicks off with a special press day in honor of the Diamond Edition Blu-ray release of 101 DALMATIANS! (Release date February 10, 2015.) We'll have a Q&A session and drawing demonstration with legendary Disney Animator Flloyd Norman. 101 Dalmatians is right up at top of my list of favorite animated Disney films!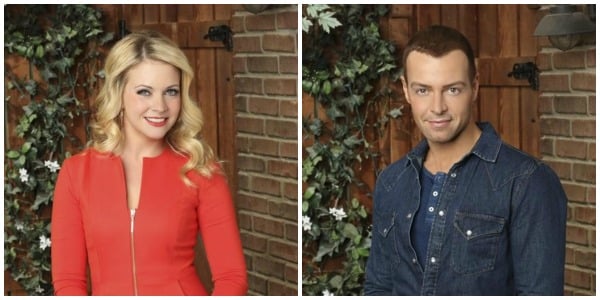 Next we head on over to vita the various soundstages where MELISSA & JOEY films and interview stars Melissa Joan Hart and Joey Lawrence in-between observing rehearsal and taking a tour of the set! I have been a fan of Joey Lawrence since Blossom and Melissa Joan Hart since Sabrina the Teenage Witch, so this will be super fun! MELISSA & JOEY returns to ABC Family on Wednesday, 1/14 at 8:00pm/8:00c.

We'll also be touring the soundstages where BABY DADDY films and interviewing stars Jean-Luc Bilodeau, Tahj Mowry, Derek Theler, Chelsea Kane and Melissa Peterman. Melissa is a fellow Minnesotan! (We Minnesotans always like to point out when stars are from our home state!) BABY DADDY returns to ABC Family on Wednesday, 1/14 at 8:30pm/7:30c.
That evening we head to the the Samuel Goldwyn Theater (the theater where they announce the nominations for the Academy Awards each January) for a screening of INTO THE WOODS (opening in theatres on 12/25), followed by a Q&A session with these cast and filmmakers:
Meryl Streep("The Witch")
James Corden("The Baker")
Emily Blunt("The Baker's Wife")
Anna Kendrick("Cinderella")
Chris Pine("Cinderella's Prince")
Christine Baranski("Cinderella's Stepmother")
Tracey Ullman("Jack's Mother")
Rob Marshall(Director)
James Lapine(Screenwriter)
Marc Platt(Producer)
JohnDeluca (Producer)
Colleen Atwood(Costume Designer)
Dion Beebe(Cinematographer)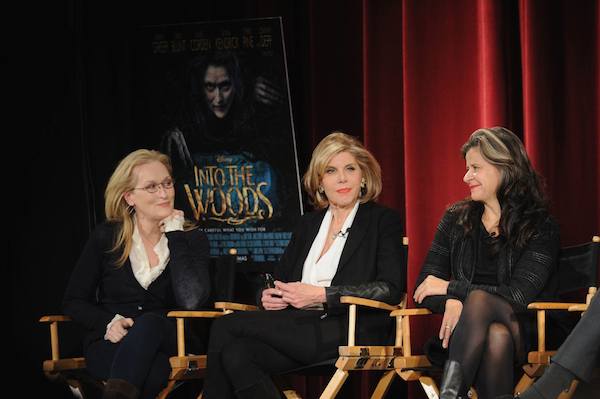 We save the best of all for Friday when we interview (I have to catch my breath here) Meryl Streep, Christine Baranski and Tracey Ullman. Yes, 18-time-Academy-Award-nominated Meryl Streep!! And I do love Christine Baranski and Tracey Ullman too. These are three amazing and strong women!
Following that join interview, we'll also be interviewing Emily Blunt, James Corden, Anna Kendrick, Director Rob Marshall and Costume designer Colleen Atwood. This is going to be an AMAZING day!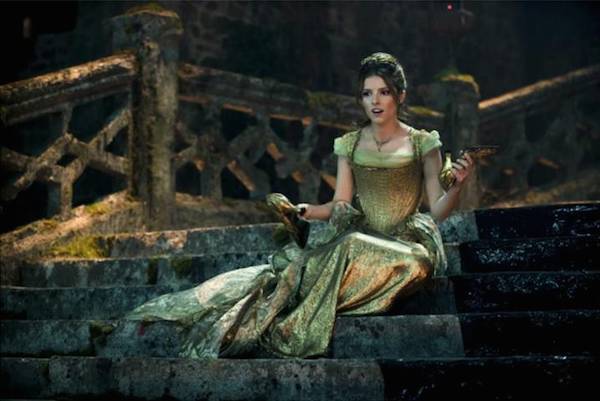 Stay tuned because I'll be brining you all the details over the next couple of weeks and of course I'll be sharing lots of pictures too! Be sure to follow me on Instagram and Twitter because I will be sharing a ton during those three days! And be sure to follow the hashtags #IntoTheWoodsEvent and #ABCFamilyEvent and you'll be able to keep up to the minute with everything going on.