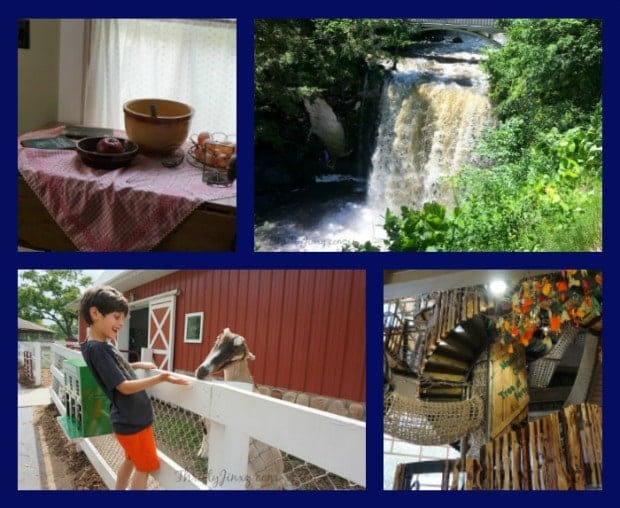 I have spent well over half my life living in Minnesota, but for some reason have never made a weekend trip to Mankato. What's up with that? Like many in the Twin Cities area, I never really realized how close Mankato is (about 80 miles from Minneapolis) or the fact that it's our fifth largest city – meaning that there is a lot to do! Last year we took a quick drive through Mankato while visiting New Ulm and I also spent a few hours there last summer at the Minnesota Vikings Training Camp. Since I don't consider either of those actually VISITING the city, my family and I headed down for a 2-day trip to see what Mankato has to offer for weekend family travel fun.

Friesen's Family Bakery & Bistro

We arrived in Mankato just in time for lunch at Friesen's. It definitely started the trip out with a bang. Everything we tried at Friesen's was delicious, from the Kato Classic grown-up grilled cheese sandwich, pulled pork sandwich and Old Town Hummus Plate we had for lunch, to the cookies we took with us on the road. I can say hands-down that Friesen's will be a must-stop on every visit we make to Mankato!


Minneopa State Park

The real gem of Minneopa State Park is the beautiful Minneopa Falls. After snapping a LOT of photos, we took a short (but a bit tricky) hike to the base of the falls. After hiking, we took our car on the Bison Drive. We were disappointed we didn't see any bison along our drive, but we did locate the heard at their feeding station at the end of the road. Next time we're at Minneopa State Park, we'll also make it a point to visit Seppmann Mill, a German-style wind driven grist mill.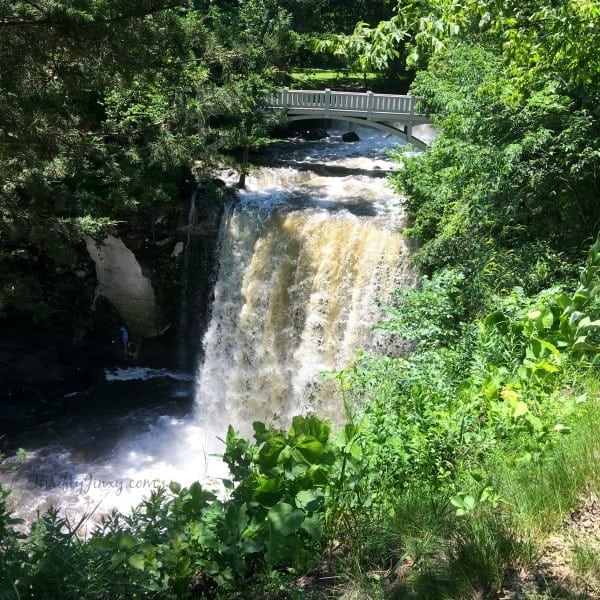 Wow! Zone Family Entertainment Center

After our afternoon of outdoor fun, we headed for an evening of indoor fun at Wow! Zone Family Entertainment Center. There is SO much to do at Wow! Zone Family Entertainment Center with arcade games, bowling, laser tag, and even glow in the dark mini-golf. We had loads of fun and could have easily spent another hour or two if we weren't running up against bedtime!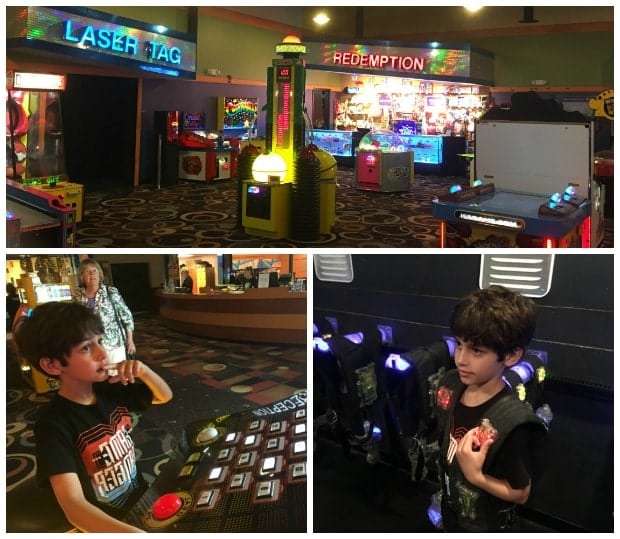 Betsy-Tacy Houses

After spending the night in the comfortable AmericInn Hotel & Suites, we started our second day with a visit to the Betsy-Tacy Houses. Mankato was home to Maud Hart Lovelace, author of the Betsy-Tacy series of books. We were lucky to be visiting during the annual Deep Valley Homecoming celebration when lots of activities were on the schedule, including a horse-drawn trolley ride through the neighborhood for a tour of Betsy-Tacy sites. We also toured the Betsy House, restored as a museum, which is open for tours throughout the year. (Check for hours before planning your visit!) The tour and background given by the guide gives a great feeling of what life was like for of Maud and her family in the early-mid 1900s.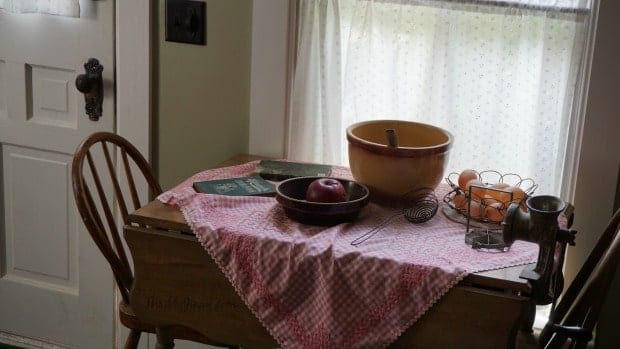 Children's Museum of Southern Minnesota

We happened to be visiting Mankato on one of the hottest days of the summer, so it was a pleasure to escape for a bit into the cool A/C of The Children's Museum of Southern Minnesota. Although the museum is full of exhibits, activities and spaces to engage all ages, as an 8-year-old Little R often thinks he is too big to enjoy "kid stuff", so I was a bit unsure how he would react to the museum. Luckily, we had a blast playing with their oversize board games and he enjoyed freaking out his grandma by showing her the snake on display. The towering Mankato Clinic Tree of Forts Climber is also a wonder!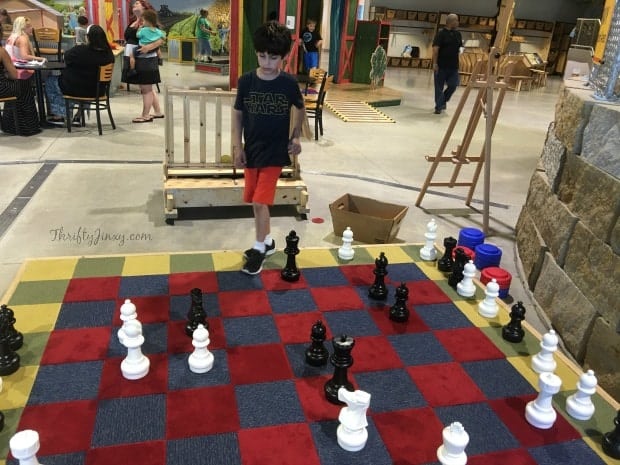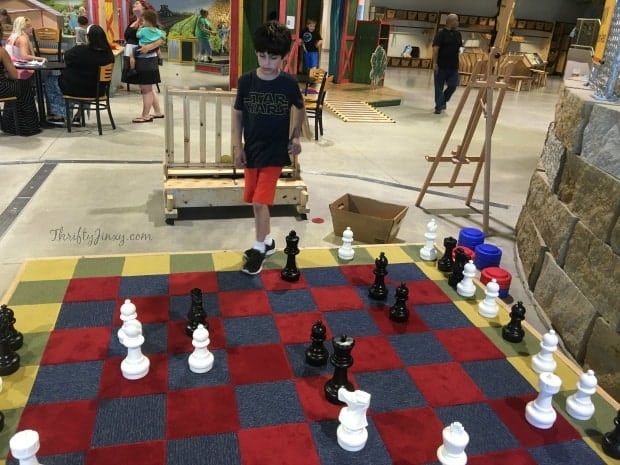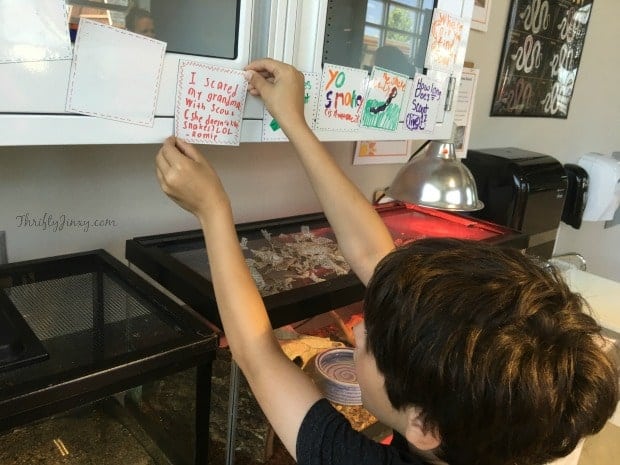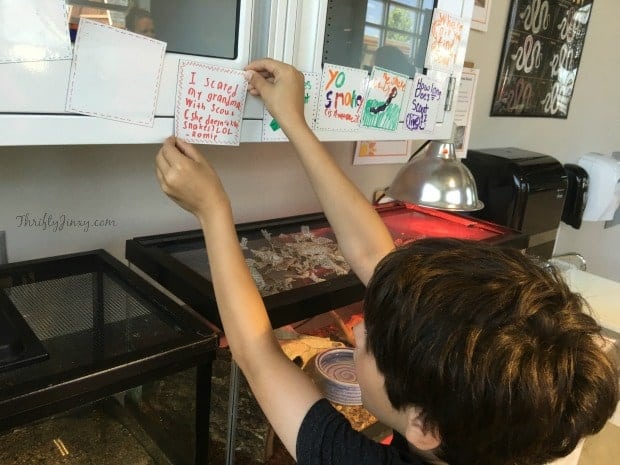 Pub 500

After a busy morning, we were starving for lunch! We visited Pub 500, right in the heart of downtown Mankato. Their menu has a big selection of hearty options making it hard to choose. (They do offer vegetarian, vegan and gluten free options.) While our entire meal was delicious, I especially loved the homemade potato chips served with Southwestern dip appetizer and the Sinful Dessert Sampler, including deep-fried cheesecake, budino (anItalian butterscotch pudding with salted caramel topping) and bread pudding. So good!
Sibley Park

Sibley parked is filled with things to do for both adults and kids of all ages with softball, tennis, fishing a sliding hill, landscape gardens, picnicking and more. For us, Sibley Farm is the highlight! We strolled through red farm buildings to visit with all kinds of farm animals including alpacas, cows, goats, peacocks, sheep, horses, pigs, lambs, chickens, ducks and more. We are looking forward to returning again in the winter when the park is decorated with more than 1 million lights and dancing displays during the month-long Kiwanis Holiday Lights event.