One of my favorite parts of traveling is visiting small towns that offer something special. New Ulm, MN is definitely one of those towns. Steeped in history, the town with a strong German influence is situated in the beautiful Minnesota River Valley. It's amazing how much history there is to discover and how many fun things there are to do in a town with a population of under 15,000!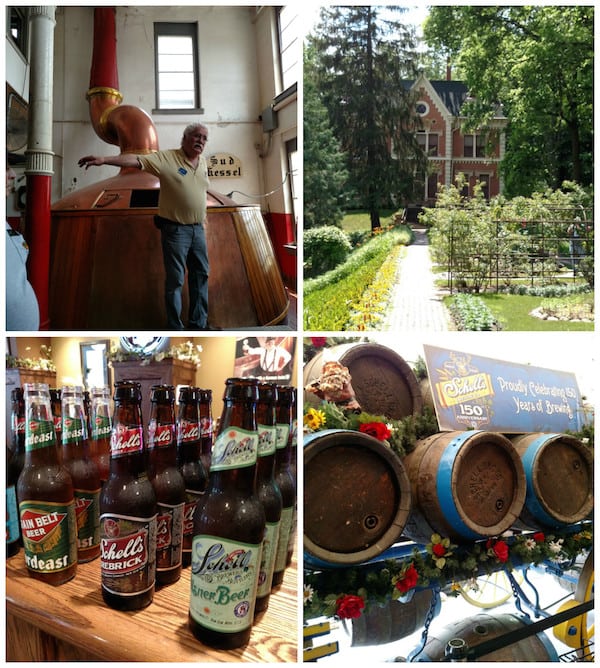 We headed to New Ulm for a late June weekend visit and filled our days with lots of fun and great food. One of the highlights of our trip was a visit to Schell's Brewery, the oldest Brewery in Minneosta and the second oldest family-owned brewery in America. The grounds of Schell's Brewery are beautiful on the banks of the Cottonwood River. Visiting the brewery is also a bargain! Tours are only $3 and include a beer tasting session at the end. (1919 Root Beer, which is brewed by Schell's, is available for those who want to skip the beer.)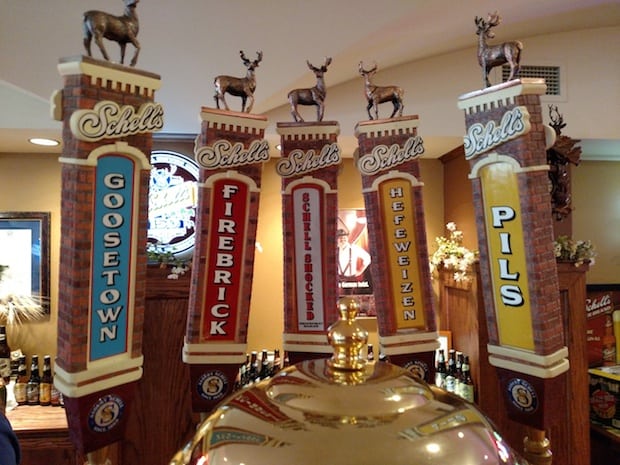 New Ulm is home to lots and lots of festivals throughout the year. The weekend we visited was Auto Fest, a fact that elated my husband. Over 300 vehicles were on display –  everything from old classics to modern custom vehicles. Auto Fest was also conveniently located right next door to our hotel, the Best Western Plus, New Ulm.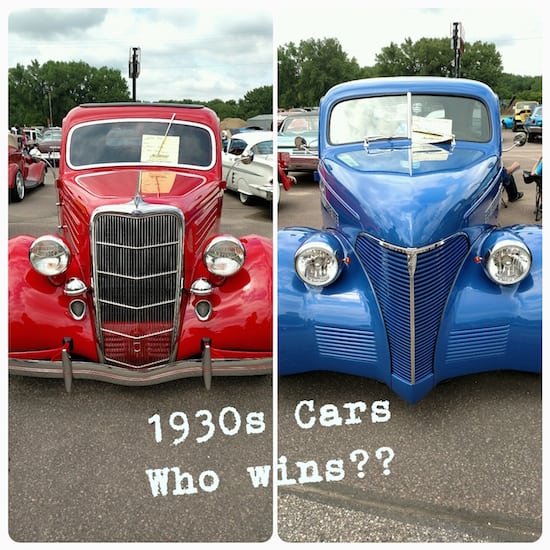 We also spent plenty of time eating in New Ulm. Lunch at Turner Hall, home to the oldest bar and oldest gym in the state of Minnesota, was delicious. While dining we also had a chance to check out the hand-painted murals of Switzerland, Italy and Germany that adorn the walls while hearing about the history of Turner Hall and The Turners from our friendly hostess.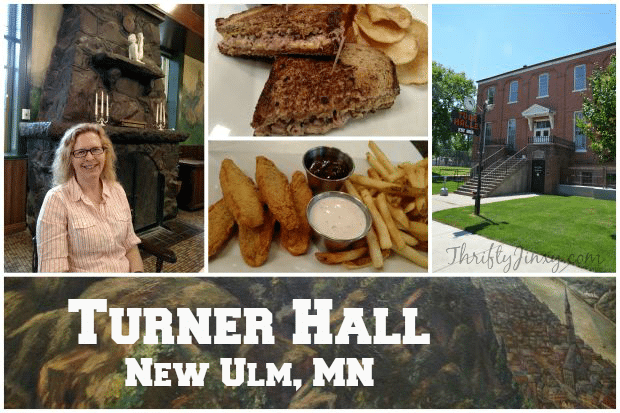 For a fun night out and more great food we visited Grand Kabaret with dinner from the adjacent Pepperboy. We enjoyed listening to a local acoustic duo from nearby Mankato while eating a delicious pizza from a wood fired oven. As a dessert junkie, I went nuts for the s'mores dessert, also made in that wood fired oven – a plate of melty chocolate covered with toasty marshmallows served with graham crackers for dipping. So good!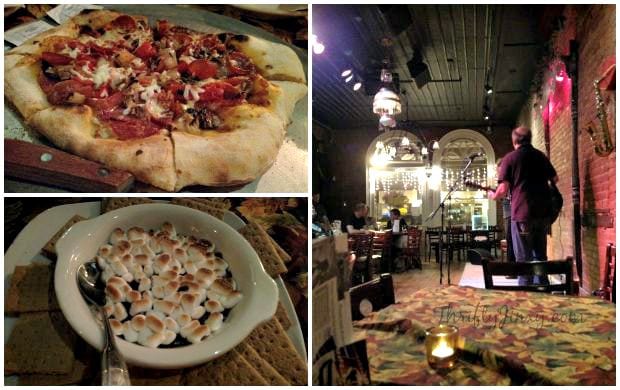 Just outside of town, a fascinating place to visit is Harkin Store. It is the only building remaining from the once vibrant town of West Newton. When the newly built railroad bypassed the town it was forced to close. Much of its unsold inventory remained on its shelves where you can still see it today. Stepping inside feels like stepping back in time.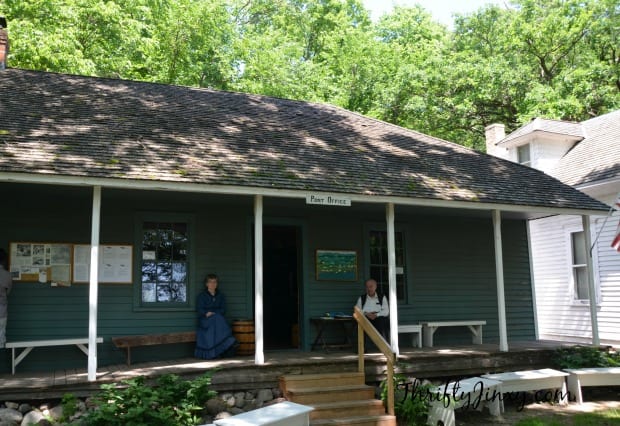 Doing some more exploring back in downtown New Ulm, we checked out the unique Glockenspiel, shopped at Guten Tag Haus and picked up some treats from the Backerei & Coffee Shop. But we couldn't leave New Ulm without visiting the Hermann Monument. The statue, erected in the late 1800s, depicts  Hermann the Cherusci, the ancient hero who liberated Germany from Roman rule in ancient times. We climbed the staircase allllll the way up to the base of the statue for an amazing view of New Ulm and the river valley.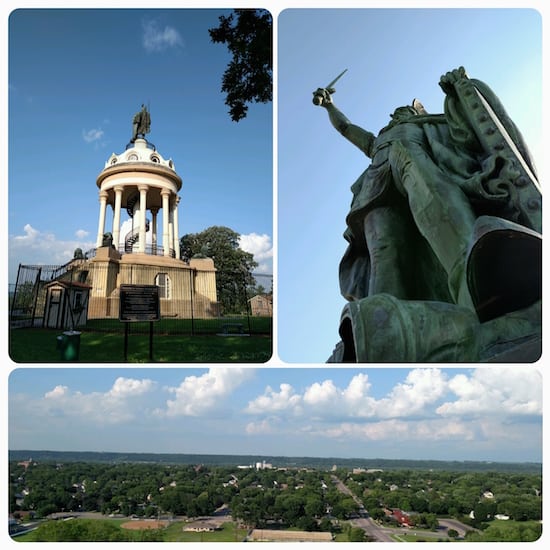 We spent only a weekend in New Ulm, but could have easily stayed a week or more. We're already planning a return trip for Oktoberfest!